The BizDojo is in New Zealand's capital Wellington and in Auckland is the southernmost coworking space World. The seclusion of the country, which is quite isolated in the Pacific, makes people inventive: the community concept is particularly important here.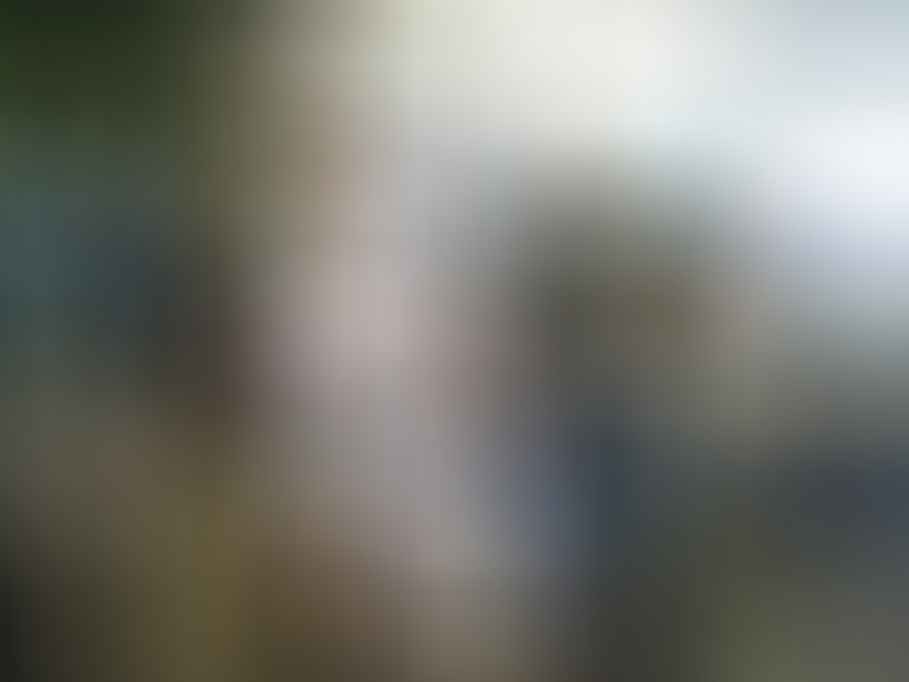 Creativity not only in Hobbitland
While Hobbitmania has just broken out in Wellington in particular, creative people from all over the country are working together on their projects in The BizDojo. The creative scene in New Zealand consists of clear more than "Lord of the Rings".
Not only illustrators, web designers, video editors, appDeveloper together, but also garden architects and even one of the most important Corporate the new zealand Art– and creative scene, http://www.thebigidea.co.nz, an 10 founded artist community with meanwhile 60.000.
Design and branding from the community
Most coworkers work in the field Technology, design and renewable energy. The interior design and also the branding of The BizDojo, which incorporates traditional MaoriStyle-Mixing element and cutting edge design was designed by people who work here - not for nothing of course:
"We pay what we like," Coworking-Founder Nick Shewring I in his Office met in Auckland. Exchange is very important here:
Open desks from 250 dollars a month
The desks are all open in the room, but there are three closed ones Meeting-Rooms. The chairs are comfortable and ergonomic compared to various coworking spaces with wooden chairs.
The prices are graduated: For one day a week, the coworkers pay 250 dollars a month. For three days a week 460 dollars a month and 735 dollars as full-time coworkers. 60 percent work here full-time, the remaining 40 percent in part-time and case by case.
"If you trust, you get something back"
The full-time coworkers have unlimited access 24 hours a day, seven days a week. But there are no controls for part-time coworkers either, everyone has a key: "You have to trust people, then something comes back," says Nick: "People don't take advantage of that!"
There are also people from abroad. "We just had a guest from London who spent the winter here," says Nick and is happy: "Now I have one Contact to London."
Coworking All-Inclusive
The prices seem expensive at first glance, but all services include coffee, alcohol, milk, wifi, a printer, storage of food in the fridge and the use of meeting rooms.
The coworkers can also use the meeting rooms for workshops. The meeting rooms are booked via GoogleDocs.
From home office to coworking space
In MotivationStarting a coworking space was similar to what I've seen in many other spaces around the world: Nick originally worked at home, but that frustrated him: "I felt isolated and didn't have a meeting room."
However, the rents in Auckland were too high for him to have his own office, and commercial space is also rare. "Of course I could have worked in another coworking space," says Nick.
Coworking - something completely new in New Zealand
There are currently 12 coworking spaces in Auckland: "The Definition depends on the perspective, he says." In general, however, coworking is something completely new in New Zealand: "New Zealanders are very shy, they don't know anything like that," says Nick.
That's why Nick wanted a special one Idea realise: People should not just work here, but grow together as a community. He finds many other coworking spaces he has visited to be too cold and too impersonal. Be Concept is therefore much more geared towards cooperation:
The coworkers complement each other professionally
"It's not just people who work for us who are looking for a free desk, but Peoplewho take their work very seriously." The composition of the people is therefore not simply random, but according to a specific System, so that the different professions complement each other – the editor, for example, who is looking for a graphic designer or the designer who needs a developer.
To help them communicate with each other, The BizDoCommunity employs two community managers who work together to bring people together. For internal exchange the coworking platform Yammer is used. Over time, a well-run community has emerged in which everyone knows everyone.
Digital workers also want to work with their hands
When the coworking space branch was opened in Wellington in July 2011, people took eight-hour trips from Auckland and 30 people flew to Wellington to participate in the opening: "I was very impressed by the size of the community Thought is, "says Nick.
But not only that: The coworking space also opened the Biz Dojo Co: Space in July, a so-called makerspace for craft and practical work: "If, for example, a designer wants to implement his design directly, he simply goes to the other side of the street, pays and can use the corresponding machines, "explains Nick. The idea behind it is as simple as it is simple: he says that it is a great need for digitally working people to work physically.
Work for free in 260 Coworking Spaces worldwide
The people from The BizDojo are also spreading the community spirit beyond New Zealand: the coworking space is part of the Online-Community.
"We are partnered with over 260 coworking spaces in Rome, Alessandria or Buenos Aires. And since New Zealanders like travel, they can then work for free in the partner spaces worldwide," Nick describes the advantages of the coworking network to me.
Buy text as PDF
Acquire this text as a PDF (only for own use without passing it on according to Terms and conditions): Please send us one after purchase eMail with the desired title supportberufebilder.de, we will then send the PDF to you immediately. You can also purchase text series.
4,99€Buy
Individual travel planning & reader trips
We offer our readers exclusive travel packages on this and many other topics.Planning as well as numerous specially designed ones Reader journeys.
5,00€ / per month Book
Skate eBook as desired
If our store does not offer you your desired topic: We will be happy to put together a book according to your wishes and deliver it in a format of yours Choice. Please sign us after purchase supportberufebilder.de.
79,99€Buy