Just over ten years ago it was Term Wellness is largely unknown in Germany. But today the market is worth billions.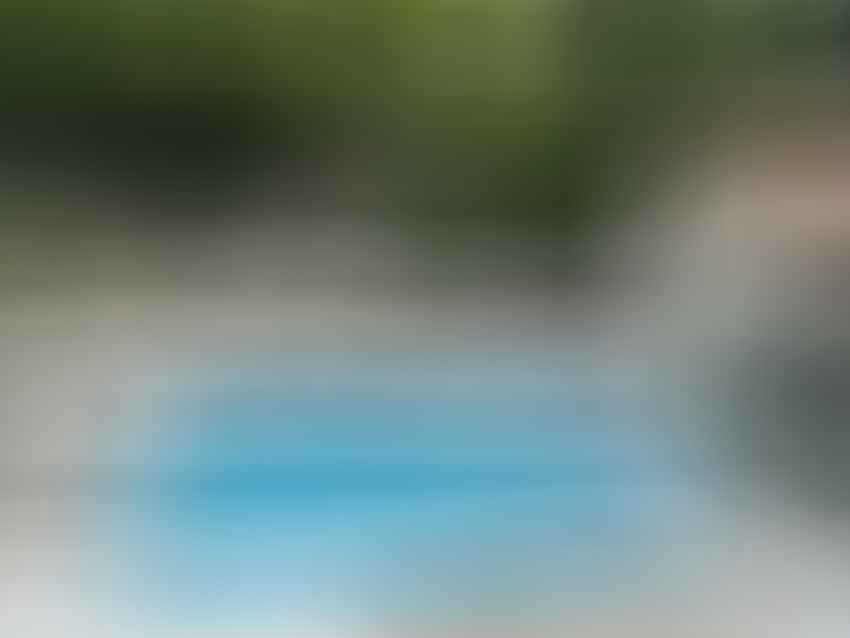 Boombranche Wellness: Many people pay a lot of money for it. Why?
In the past, at least Grandpa and Grandma used to take a cure. But now the wellness industry has become a billion dollar market, which attracts more and more people seeking relaxation. Whether as a near destination or on long-haul trips: wellness and spa holidays have increased 30 percent in recent years, says the World Travel Monitor.
Modern working methods are increasingly blurring work and leisure time. This is a new health stress situation on the body, mind and soul, which was not so present in the so-called 9 to 5 jobs and a clear boundary between professional and private.
But many People cannot deal with this new stressful situation: They work too much, are always on call with their computer and mobile phone, do too little sport, eat unhealthily and irregularly - and in the worst case everything comes together. You need someone to help you adapt to the diverse challenges of modern life World adapt.
Germans especially health conscious when traveling
The books on the subject (advertising)
This is exactly why wellness is a trend that is in Future promises many new jobs and business models: health-oriented holidays, for example, are becoming increasingly popular, especially among Germans. Germany is the most important source market, followed by Russia. And, surprise: Spain is the most popular destination for health holidays, while Hungary is the number one for medical trips.
In the past five years, the wellness and spa holidays of the Germans recorded a plus of 30 percent. On the other hand, medically motivated travels decreased: health, rehabilitation or hospital stays abroad fell by 18 percent on the order of ITB Berlin compared to five years ago according to an evaluation of the World Travel Monitor®.
Travelers from Germany and Russia compete in a European comparison clear more often a health-motivated trip. While Germany is far ahead of Russia as a source market for health-oriented holidays abroad (around six times), Germans only take 22 percent more trips than Russians for medical reasons. The third most important source market for health-related vacations abroad is France, and Holland ranks third for trips abroad for medical reasons.
Europe: Healthy is in
Particularly among German travelers, both the health and the medically oriented foreign tourism with a total of 3,3 million trips and a share of 4,6 per cent have a higher priority on all trips abroad than in the whole European comparison.
In the meantime, health-oriented and medically-based travels have a share of 9,4 percent of all European travels with a total of 2,4 million trips. In Europe, the health-oriented holiday abroad has increased by 38 per cent over the last five years. Travel for medical reasons also recorded a plus of 24 percent.
Spain and Hungary most popular destinations
Discounts for your success (advertising)!
The most important destinations for health-oriented holidays abroad are Spain, followed by Italy and Austria. Poland, the Czech Republic and Hungary lead the field in medically motivated foreign travel.
What the preferred Set When it comes to Europeans on health vacations, they are Spain, followed by Austria and Italy. When it comes to trips for medical reasons, Hungary, Germany and the Czech Republic rank first among European travelers.
Women: Cures more popular than wellness
According to the study of the World Travel Monitor®, there are also differences in the sociodemographic characteristics. The European health careers are younger with 48 years younger than the travelers for medical reasons with 53 years.
If you look at the German market, travelers in both segments are older than the European average - health holidaymakers at 52 and travelers for medical reasons at 61. Women prefer travel for medical reasons to health-oriented vacations. However, they are more strongly represented than men in both forms of travel.
About massage grouches and market shares
The most popular holiday activities for the European health vacationer are relaxing (50 percent) followed by walking / hiking and swimming (43 percent each) and walking / wandering for the German (48 percent), relaxing (47 percent) followed by swimming (44 percent ).
Special wellness programs are slightly more important to the Germans (30 per cent) than the Europeans as a whole (26 per cent), but they are less massed (15 per cent) than the European average (26 per cent).
With almost or more than 100 percent growth and meanwhile 0,4 or 0,3 million trips in 2010 (each three percent market share of all vacations) Russia and China are also interesting source markets for health vacations, especially for the neighboring countries.
Why a wellness coach?
This is exactly where the wellness coach comes in: A wellness coach takes care of maintaining health and promoting individual well-being, the prevention of lifestyle diseases, the development and Implementation of wellness concepts, gives instructions, trains and advises.
The wellness coach is not just a sports trainer or nutritionist who comes by once or twice a week: behind the term wellness there is much more of a comprehensive health model, a wellness trainer is the intersection between life, Health and recreation. The news magazine FOCUS therefore counts the wellness coach among the most interesting future professions.
Heiko Werner, wellnessTraining and qualified sports scientist, visited and accompanied a nurse at home in Berlin once a week for the magazine Brigitte for almost two months. A challenge because the customer works shifts and has a child. The wellness coach is based on what is feasible: He helps her lose weight by putting together a few quick recipes and shows her how to relax with breathing exercises.
What do you need to know?
In addition to a well-founded Reset about human health and the most important ways to maintain and improve it, are above all knowledge and skills in the field of Psychology and pedagogy required.
Because on the one hand, play Communication, Motivation and know-how transfer play an important role, on the other hand, wellness is always about taking subjective well-being into account, be it in the conception, in the mediation or in the implementation of the corresponding Measures.
In addition, they also have to be physically active: for example, by giving applications, such as massages. But: Medical and medical applications, including many alternative procedures, are not explicitly part of the profession of the wellness coach.
initial and continuing education
In contrast to physiotherapy, there is no fixed job profile, no state-recognized certificate and no prescribed training content. The wellness market is in comparison to others Industries still relative jung, the training opportunities opaque.
Numerous private organizations and educational institutes offer courses or a Vocational Training to become a wellness trainer or coach. But the vocational training courses are often not state-recognized, but are simply further training courses. Wellness coach, consultant or manager are not protected job titles. For some time now, the German Wellness Association (DWV) has been trying to achieve minimum standards. It names criteria for the selection the training institutes.
What do you have to consider?
At the end of the training, a wellness trainer or wellness coach should be medical if possible Basics, various wellness services, event management and wellness management as well as consulting and communication techniques and Marketing master and apply in practice.
Formalities at the Business start in brief: As a wellness coach, you work as a freelancer. This means that you only need a tax number from the tax office. A business registration is not required.
Read text as PDF
Acquire this text as a PDF (only for own use without passing it on according to Terms and conditions): Please send us one after purchase eMail with the desired title supportberufebilder.de, we will then send the PDF to you immediately. You can also purchase text series.
4,99€Buy
Advice on success, goal achievement or marketing
You have Ask round to Career, Recruiting, personal development or increasing reach? Our AI consultant will help you for 5 euros a month – free for book buyers. We offer special ones for other topics IT services
5,00€ / per month Book
Book eCourse on Demand
Up to 30 lessons with 4 learning tasks each + final lesson as a PDF download. Please send us one after purchase eMail with the desired title supportberufebilder.de. Alternatively, we would be happy to put your course together for you or offer you a personal, regular one eMail-Course - all further information!
29,99€Buy
Skate eBook as desired
If our store does not offer you your desired topic: We will be happy to put together a book according to your wishes and deliver it in a format of yours Choice. Please sign us after purchase supportberufebilder.de
79,99€Buy