You have graduated from school and now you can start your professional life. Anyone who decides to do an apprenticeship has good chances of getting a job in the following areas and Career close.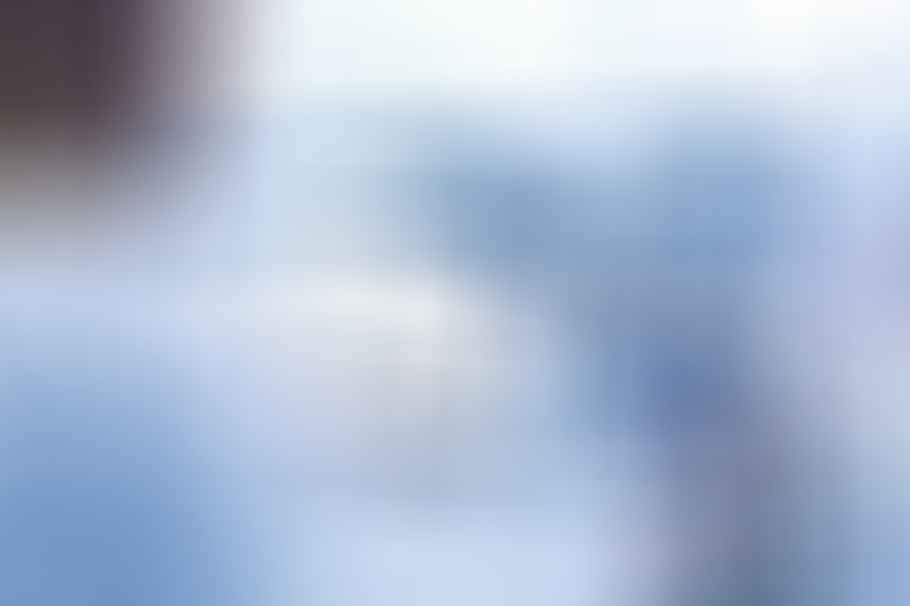 1. Occupations in the areas of IT and energy
Jobs in IT and Energy are very future-oriented and therefore particularly promising for those who want to do an apprenticeship in this sector.
the ITIndustry has developed a lot in recent years and therefore offers many career opportunities and different fields of application. Because in the digital age it is increasingly important that there are enough people who are familiar with computer technology and can develop new programs. Amongst others, these training programs are typical of IT work:
IT system businessman / woman
Computer science businessman / woman
IT systems engineer
It is important to be able to continue to develop, to be up-to-date, and to have a great technical and mathematical understanding.
The field of energy is also becoming more and more important Significance and promises good prospects of a job after training.
Electronic technician for energy and building technology to plan the electrical supply of buildings and install complex technical facilities as well as electronic tax– and control systems. These include alarm systems or systems that regulate the room temperature.
2. Technical Jobs
Among the most popular training courses in Germany include Technical professions. Anyone interested in such Job interested, has a variety of opportunities for training.
An apprenticeship as a (car) mechatronics engineer is particularly suitable for those who want to develop, repair and maintain machines. Contact with customers is also very important in this area.
Do you prefer to work on airplanes, helicopters or spacecraft? Then an education is appropriate to the flight mechanic. Another alternative is the profession of the cutting mechanic. This is about precisely designing individual parts for metal, machine or vehicle construction. This requires a certain mathematical understanding.
Event technicians, on the other hand, have to be physically fit and resilient. They are responsible for the erection and dismantling of stages as well as stage design and lighting technology, which are used for concerts and other types of performances.
3. Commercial Jobs
The commercial sector is also very much in demand. There are many different areas where training is possible. Thus this industry covers a lot of interests and has many training places.
A commercial apprenticeship is finished with an intermediate examination after the second year of training and a written final examination after the third and at the same time last year of training.
Retail training
As a retail buyer you work in individual or mail order. There you are responsible for the customer consultation as well as the planning, ordering and selling of goods.
In the course of the training, you can specialize in different categories of goods such as furniture, sports equipment or vehicles, or in the direction of procuring goods and promoting sales.
All Tasks It is also part of being a retail clerk to always keep an eye on the market and the competition and on the flow of goods in your own company Shop to observe. Accordingly, it is necessary to consider how the assortment is put together and how which goods are to be presented.
In this training area, which also offers opportunities for Further Training offers, you will learn a lot about Marketing, statistics and how to make sales calls.
Training in wholesale and foreign trade
In large and foreign trade, goods are bought in large quantities from manufacturers or suppliers, and are sold to traders as well as tradesmen or industrial enterprises. In addition, this sector is concerned with exporting or importing international trade.
A / A tradesman in wholesale and foreign trade checks the incoming goods and stock levels, orders goods, plans the delivery of goods and takes care of a cost-effective storage and the logistics chain.
Training is possible in a wide range of economic sectors and has a wide range of professional opportunities.
One example is the vehicle or electrical industry, where the sale of motor vehicles, electric vehicles, batteries, high-current capacitors and much more.
In a training in the field of music you have to do with musical instruments and the appropriate accessories. However, one does not have to be familiar with the individual instruments, but an interest in the music is an advantage.
Those who are more interested in the distribution of textiles are well looked after in this area. Apart from clothing, the textile industry also deals with tents, sails and household textiles such as curtains, carpets and upholstery fabrics.
Become a bank clerk
The training as a banker is possible as a school or company training, the different Content and focus to have. While aspects such as account management and investment are treated in school education, the company's training focuses more on market and customer orientation as well as account management.
The following skills are particularly important in this sector:
Joy of dealing with people
Logical thinking
sales skills
Good linguistic expression
Neat appearance
Interest in economic and bank-specific relationships
Willingness to take responsibility
As a bank clerk, you not only work for banks or savings banks, but can also work in the areas Insurance and real estate brokerage or work on the stock exchange.
4. Occupations in health care and nursing
If you prefer a social profession, the field of health and nursing is right for you. This is about People to look after, to care for and to advise in relation to therapeutic applications. There is always a demand for trainees in this professional sector, since the individual professions are indispensable for them Society are.
Training as an occupational therapist
Occupational therapists help people of all ages to improve their potential for action, which is limited by an accident or disability. For this, the therapist makes appropriate playful or sporting exercises with the patients, so those interested in this training do not have any fear of touching, but would like to work with people.
The training as an ergotherapist lasts three years and is completed at a vocational school. Afterwards, various workplaces such as rehabilitation clinics, hospitals and health centers are available.
Training as a physiotherapist
Training to become a physiotherapist also takes place at a vocational school or a comparable institution. There the trainees learn important anatomical Basics and how to deal with people in a physiotherapeutic way.
In contrast to occupational therapy, which tries to improve the ability of a person to act, physiotherapy exercises the passive and active exercises with the patient, the functionability of his joints and muscles.
Training as a healer
Remedial caregivers take care of people with disabilities by promoting them and in their Everyday life support. This goes hand in hand with comprehensive care and support for the patients and enables them to be as independent as possible. If you want to train as a curative education nurse, you should have the following qualities:
Willingness to take responsibility for other people
Strong sense for the needs of other people
Pronounced empathy
Interest in working with disabled people
Interest in organizational and administrative tasks
Training as a nurse
An apprenticeship as a geriatric nurse is in its form unique, since the trainees are trained both at a special geriatric nursing school and in one or more institutions.
One of the tasks of an elderly caregiver is to support old and sick people who can no longer cope with their daily lives without help. This support is provided by the patients at home, in the elderly home, in the hospital or in a rehabilitation clinic. The medical care and care of these people is also very important.
Conclusion: Apply in good time
Anyone who wants to start their training next year should get involved to apply early and to take care of an apprenticeship, because no later than one year before the start of training must Company the applications are available. This applies to dual training courses as well as to full-time, school-based training.
Therefore you should not push it on the long bank, the required documents such as final certificates together, the application letter and inform yourself early enough about the application deadlines of each company.
Read text as PDF
Acquire this text as a PDF (only for own use without passing it on according to Terms & Conditions): Please send us one after purchase eMail with the desired title supportberufebilder.de, we will then send the PDF to you immediately. You can also purchase text series.
4,99€Buy
Book eCourse on Demand
Up to 30 lessons with 4 learning tasks each + final lesson as a PDF download. Please send us one after purchase eMail with the desired title supportberufebilder.de. Alternatively, we would be happy to put your course together for you or offer you a personal, regular one eMail-Course - all further information!
29,99€Buy
Skate eBook as desired
If our store does not offer you your desired topic: We will be happy to put together a book according to your wishes and deliver it in a format of yours Wahl. Please sign us after purchase supportberufebilder.de
79,99€Buy
Corporate publishing and advice
You want to publish, increase your reach or as an employer Candidate speak to? For these and other topics we offer special Consultant packages (overview) - For example, a personal phone call (price is per hour).
299,00€Buy