Good things can be done in tourism Money to earn, by focusing on the personal desires of the customers tailor-made trips and offers them a holiday that doesn't look like a holiday.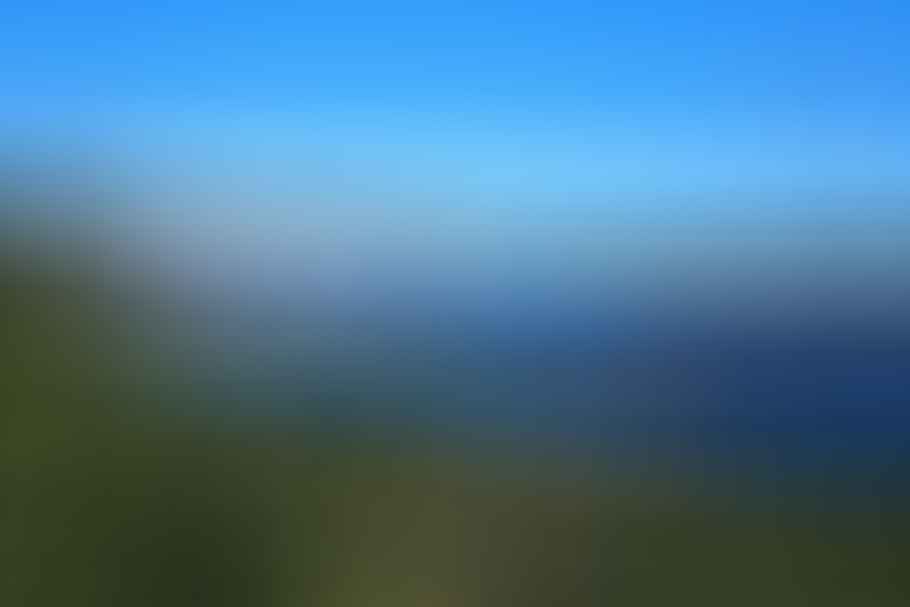 See change as an opportunity!
The Zukunftsinstitut forecasts that no other market can tackle the next few years with such positive future prospects as the travel market. However, there is no other Industry, which will be exposed to such structural changes and shifts in needs in the medium term.
That travel the People remains important, even if you have to save, there are reasons: It's simply part of the lifestyle. While people used to say "my house, my car, my boat" manner, theirs are mine Status Measured by possessions and horsepower figures, they have been bragging about the frequency of their vacations and the exoticism of the travel destination for several years. Nevertheless, for these classic tourists, the travel destination is almost interchangeable, they are much more concerned with gaining status ("We were in South Africa, and you?"), a change of scenery and the good weather guarantee. In addition, of course, the price-performance ratio must be right.
But it is also obvious that such a thing Concept is little foresighted and future-proof for tourism companies, as winter tourism (and to a certain extent summer tourism) will be exposed to severe structural changes due to climate change in the next ten years: If it is getting warmer and warmer in Germany, fewer and fewer people will be in the Migrate south. Still, this business model is going to work for big ones Companythat offer package tours in large numbers and can cope with short-term sales declines continue to be worthwhile.
Sustainable travel
The books on the subject (advertising)
However, smaller companies with special travel offers should adapt to a new type of tourist who is in the near future Future will step up far more than before alongside the classic tourist: the sustainable tourist who is primarily looking for an individual, unforgettable experience when travelling. 25% to 40% of vacationers will stubbornly do so in the next 20 to XNUMX years Internet search for new experiences and.
And they will be happy to book their vacation in the communities in which they usually stay. For this target group, holidays are increasingly becoming more about travel, as we have been told from the 19th century: a curious and adventurous development of World, which at the same time contains strong aspects of self-assurance and identity formation for the traveler. For these people, travel becomes the prime discipline for fulfilling their desires change and departure.
Therefore, especially when traveling Sinn and values ​​more and more important. Travel on which participants her Deselect and broaden their personal horizons are all the rage: city trips, cultural tours or creative vacations, where you can indulge in a hobby such as painting or cooking in beautiful surroundings, have been very popular in recent years: Education Traveling is in – and no longer only in the classic educated middle class. Meditative trips with a self-discovery character, such as yoga, meditation and monastery stays, are also in vogue. In the meantime, there are even a number of interfaces between travel and therapy, from "psychotherapy under palm trees" to offers that promise alcohol withdrawal in a relaxed atmosphere.
Eco trip as a complete package
under demetertravel.de, for example, it has recently been possible to book all-inclusive organic holidays. In order to receive the coveted Demeter seal of approval, all trips are designed to be as holistic as possible: the food not only has to be organic, but also meet the Demeter standard. When it comes to destinations in Germany, at least half of the products come from Demeter, while abroad there are fewer. A Demeter chef usually goes on the trips, who not only cooks biodynamically, but also passes on nutritional and cooking tips to the participants. In addition, an ecologically run farm is visited on every trip. The accommodation is of course family-run, and groups are limited to a maximum of 20 participants.
"Environmentally and socially responsible travel is becoming increasingly popular Significance in the Society", concludes the "Forum anders reisen" (far) from its economic figures for 2007: an average of 17 percent more Turnover generated by the approximately 140 organizers of the association for sustainable travel compared to the previous year. And indeed, a new global travel luxury has spread that combines exclusivity, special nature experiences, education and ecological responsibility. Even the symbol of cheap and all-inclusive tourism has long recognized the signs of the times and is making efforts accordingly Measuresto establish the island as an increasingly exclusive travel destination.
Why hiking in the distance, when the good is so close?
Discounts for your success (advertising)!
The desire for social compatibility and Sustainability But there are other trends as well: more and more people want to experience the country, the people and nature directly – on foot. And find yourself in the process. What could be better than a travel trend that has become incredibly popular in recent years: hiking?
TV comedian Hape Kerkeling didn't start the hiking trend, but he's certainly the popular culture icon for it. His book "Ich bin mal weg" has sold more than 2006 million times since it was published in 3. From its appearance in May 2006 until the beginning of 2008 it remained at the top of the "Spiegel"Bestseller list - interrupted only for a short time by the Schröder memoirs - and the papal book" Jesus von Nazareth ". The humorous journey into one's own self and along the Way of St. James happened to be caught by the traveling wave and was able to serve the Germans' new longing for spirituality and nature a little - and the bestseller was born.
Set out on your way, dare to set off, these are vocabulary that describe the desire to travel, but can also be related to religious worlds of imagination. In spiritual wandering and pilgrimages, a new mass movement is emerging that combines wellbeing with contemplation and being on the move at the same time. Mainly people from middle social classes go on pilgrimage tours (51%). Around a fifth are between 55 and 64 years of age, closely followed by the 15 to 24 age group (17%). In third place are the age categories 25 to 34 years and 65 to 74 years with 16% each. The gender distribution is relatively even. 51% of the pilgrims are Women, hence 49% men.
Pilgrims with and without religious background
The pilgrimage itself has dramatically changed in recent years from its strictly religious form: Even if the religious motif 1989 in 85% of pilgrims in the center, it is today only 40%. 13% saw Xnumx as having a religious-cultural significance in its pilgrimage, today it is more than half of the wanderers who associate religious feelings with the pilgrims, but tend to hide or relativise the genuinely Christian background. So pilgrims are becoming more and more a walking holiday with spiritual approaches.
Wanderlustige today can choose from a wide range of hiking and nature trips with more or less spiritual content: From the pilgrimage trip to Assisi on the Hermitage on time in Sinai to participation in spiritual rituals of the Hopi Indians. The EcoCamp in Patagonia, Chile, rekindles the nomadic tradition of the indigenous peoples: the focus is on daily excursions that introduce the customs, diets, etc. of the nomads. The Navajo Indians in the US offer numerous tours to special destinations, such as the 300 meter high monoliths or the former cave dwellings of the Anasazi Indians. And if you dare, you can explore the area by horse.
But hiking is not only far away: More and more people are also discovering their joy in hiking in their native regions and want to actively explore Germany: As an Allensbach survey showed, 71% of the representative Germans surveyed are "very interested" (31%) ) or "gladly" for information from the region. This trend is exacerbated by the financial crisis and globalization: Even if travel is important to many people, it is Objective then a little closer to save your wallet.
Regionally connected - sleeping on straw
But that is not the only reason: More and more travelers are consciously interested in German culture, German customs and customs - and German language: in the 1970s, dialect-colored speech was still a flaw and a sign of backwardness. Today the interest in the regional language is growing again, there is a certain renaissance of dialect usage. Dialect is a cultural asset and it is a kind of heat flow, a connection to like-minded people in the age of globalization. People identify less with the state than with the smaller units, the regions and thus perceive their own roots.
A trend that is enjoying increasing popularity in Germany and that caters to the desire of many tourists for traditional regional customs as well as sustainability: sleeping in the straw. On sites like http://www.heuhotel.de or http://www.schlaf-im-stroh.de tourists can choose from a variety of offers throughout Germany. In general, the hay hotels are also cheaper than normal hotels, for adults such a night costs a maximum of 20 Euro.
Work instead of paying
Contact travel is also a special form of regional travel: the traveler enters Contact with locals sleeps in typical regional accommodations and often helps with social projects or simple construction or harvesting work. Board, travel and lodging are usually to be paid for by yourself or are covered by the work.
The "Ferienclub Lüneburger Heide in Göhrde" advertises with the slogan "Muscle strength that creates work" for harvest holidays. From April to October, guests willing to work were rewarded for helping with ongoing operations.
Ten euros are given to the harvesters for their work. The salary is not paid in cash, but is calculated on the room rate. 47 Euro costs a vacation house - who works four hours a day, so it is almost free.
Digging and numbers
Under the guidance of an archaeologist, up to 16 participants dig through the soil near Landshut in Old Bavaria. We work five days a week from 8 a.m. to 13 p.m. Included in the price: six days accommodation with breakfast in the "Wadenspanner" hotel, snacks and drinks at work, Insurance, four excursions to archaeological sites, museums and beer gardens as well as a city tour of Landshut.
This type of holiday allows a new look at the lives of other people and thus expands the horizon of the traveler; he gains new impressions, which are closed to him as a package tourist. The interlacing of holidays and archeology also shows the picture above from Pompey.
The tasks of the tour guide
The form, the duration and the intensity of the employment of travelers during such contact trips can be designed individually as a tour guide for such contact trips: In addition to the actual work assignment, you usually have to offer an attractive leisure program.
If you are looking after a group for the entire trip, you can take care of organizational matters Tasks such as the allocation of rooms in the hotel, money exchange or the procurement of means of transport. In addition to organize she excursions. They act as the contact person for travelers and receive complaints and suggestions, for example.
You are the contact person
Your job is to make the journey as pleasant as possible for the traveler. Of course, they also assume the duties of a city guide and inform the travelers about the history, traditions and peculiarities of the place, the region or the country. But it is also possible that you travelers only at the destination.
Then you are available as a contact person and arrange, for example, excursions or carry them through. Tour guides are often confronted with unforeseen situations, such as when travel participants fall ill or transport fails. They react quickly and flexibly to the respective circumstances, take care of the participants or procure replacements for a failed bus.
Prerequisites, education and training
In order to be able to carry out this activity, there is usually one Vocational Training in the field of tourism or a cultural studies Study necessary. Recently, there is also the Leisure and Tourism Management course, which in Germany has so far only been offered at the Stralsund University of Applied Sciences.
However, the term tour guide is not legally protected, so you can immediately start working as a tour guide. In addition to the ability to deal with difficult people and larger groups of travelers, the organization also requires good general education and excellent knowledge of the target area. In addition, it is essential to speak several languages.
If you want to be self-employed
As a travel agent, you are freelance. This means that you only need a tax number at the tax office. A business registration is not required. You have to clear Be that tour guides are not paid vacations: During a trip, tour guides are on duty from morning to night.
If they accompany a tour group throughout the trip, they are available around the clock as a contact for the travelers. Tour guides often work in the open air, for example, when they guide city tours. They are exposed to rain, wind, cold or heat as well as physical efforts.
Opportunities for the future
More and more people in Germany are also interested in regional products.
Anyone who manages to make the trip unforgettable for their customers with regional highlights ranging from special food and typical local accommodation to a small dialect course LifePresenting the style experience doesn't make you rich, but it has good opportunities to make a living.
Read text as PDF
Acquire this text as a PDF (only for own use without passing it on according to Terms and conditions): Please send us one after purchase eMail with the desired title supportberufebilder.de, we will then send the PDF to you immediately. You can also purchase text series.
4,99€Buy
Advice on success, goal achievement or marketing
You have Ask about career, Recruiting, personal development or increasing reach? Our AIAdviser helps you for 5 euros a month – free for book buyers. We offer special ones for other topics IT services
5,00€ / per month Book
Book eCourse on Demand
Up to 30 lessons with 4 learning tasks each + final lesson as a PDF download. Please send us one after purchase eMail with the desired title supportberufebilder.de. Alternatively, we would be happy to put your course together for you or offer you a personal, regular one eMail-Course - all further information!
29,99€Buy
Skate eBook as desired
If our store does not offer you your desired topic: We will be happy to put together a book according to your wishes and deliver it in a format of yours Choice. Please sign us after purchase supportberufebilder.de
79,99€Buy