Burnout is no longer just a fad. In fact, everyday stresses are increasing. Constant accessibility, Family, job, hobbies and friends – everything needs to be reconciled. Often everything seems to be under control for months or years, until the ground suddenly crumbles under your feet.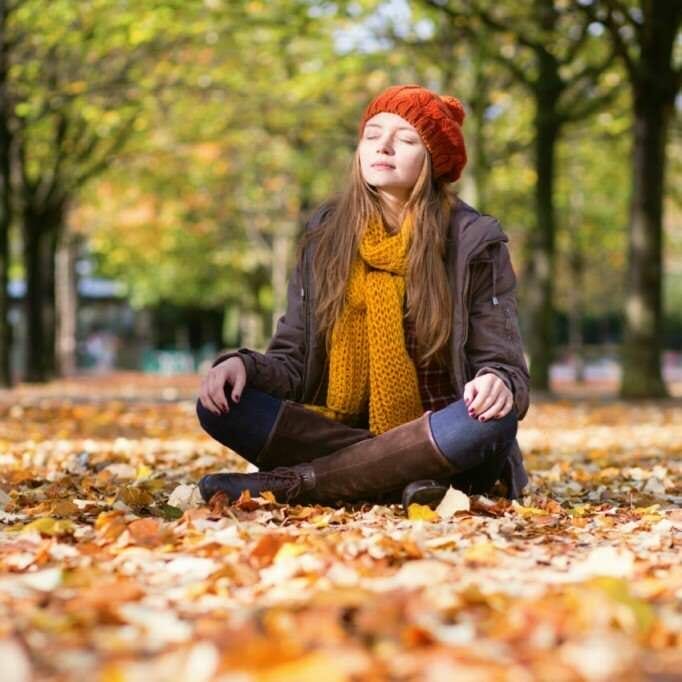 Who meets most often
Initially, the syndrome was below People widespread in helping professions, which are also exposed to high psychosocial stress. Then burnout was considered a classic manager disease. In the meantime, the burnout syndrome can also be found in many other professional classes.
If the first physical signals are not responded in time, the following burnout is unavoidable. Good self-perception can therefore be very helpful in preventing burnout.
The first symptoms are:
The books on the subject (advertising)
The feeling of never having enough time
Volunteers, permanent overtime
Disregarding one's own needs
Restrict social contacts to the professional environment
Whoever does not pay attention to the first indications, and soon comes into the condition, which is characteristic of burnout.
As classic physical symptoms of burnout apply:
lack of energy
chronic fatigue
sleep disorders
listlessness
decision difficulties
lack of concentration
exhaustion
The first signs are often subtle
The first signs of the syndrome are very subtle. Often times the symptoms cannot clear be assigned. Only when these no longer go away, most people suspect burnout.
It is striking that more than 50 percent of German employees sleep less well because of their job. Apparently, for many, the mere thought of the coming working week represents a psychological burden. 40 percent alone have problems falling asleep or sleeping through the night on Sundays because of their job, what is that Risks for a future exhaustion syndrome and other diseases increased.
5 Tips against Burnout
Discounts for your success (advertising)!
In doing so, you should maintain a healthy balance between working hours and time for yourself needs regard. In the long run, it's also for the employer and that Corporate better if the energy pool of his employees is replenished again and again. These 5 tips will help you avoid burnout.
1. Pay attention to the working environment
Since much of the time is spent in the job, an important starting point is to pay attention to the right work environment. Studies show that companies that are under a lot of work and time pressure often suffer from exhaustion symptoms.
An ever-increasing range of tasks, restructuring and constant market adjustments do not allow proper rest in the company. Recovery periods are missing and most employees are consistently running at 120 percent. Understandably, such companies pose the greatest risks for burnout disorders.
Other risk factors are poor relationships among employees or between them and the Executive. A disturbed relationship of trust and missing recognition of the Performance strengthen them additionally. Employees must be recognized in their value and promoted, without the last of them being lost Energy is sucked out.
2. Part time or flexitime work
One way to achieve this is, among other things, a family-friendly corporate policy, as you have already introduced companies such as REWE. This offers part-time jobs and flexitime, so that there is enough time for one's own needs in addition to the work. For many, the possibility of dividing working hours entirely or at least partially provides a healthy balance to the fixed timetable.
In addition, projects in the company, for health management and optimum work safety, are good indications that man is recognized as such in his or her value.
Within the Choice of your own workplace should be recognizable that:
the company is located in the well-being of its employees,
Appreciation on the part of the employees and the management,
a good, trusting, collegial relationship exists.
3. The right time management makes it
Breaks are the small time units in which energy is refueled. If the breaks are used instead for other work and errands, the battery empties more and more. Therefore, people who tend to work nonstop are also more susceptible to burnout. The consistent observation of breaks is therefore a first step towards prevention.
A walk in the lunch break or even small stretching and relaxing exercises in between provide for a bit of variety. A bad conscience, because during the break not important things are done, should absolutely be deposited.
Reading business mails or making business phone calls should also be taboo in the breaks. This also applies after work. This also includes the number of overtime hours. More overtime usually means less time for itself and the maintenance of social contacts outside of the job. Both are important factors to refuel your own energy storage.
However, even in everyday life you will encounter pitfalls that lead to the fact that the free time is perceived as stress. Household, children, errands, medical appointments and Co. can also lead to exhaustion here, if not from time to time is scheduled for themselves.
Especially working parents have to pay special attention to a recreation allowance because of their double burden. There are always tasks that can be delegated. If necessary, help can also be given to the household, or a delivery service can be commissioned for purchases. The gained free time should be used consciously for restful things.
4. Spend time with the right people
Everyone has probably had the experience that meeting someone tends to sap energy, while Contact is downright good with another person.
Ideally, you should spend your time with the latter as often as possible. With a little finesse you can fast Find out which group the person belongs to. It is advisable to meet people who give you the feeling that you have not wasted your time unnecessarily. Please take into account:
Is there joy on the meeting?
Is the person sympathetic?
Is there a sense of vitality during or after the meeting?
These are often happy and satisfied contemporaries, who also radiate this happiness and infect others with it.
Certain characteristics and moods often rub off on oneself, unfortunately not only the positive ones. Those who surround themselves with dissatisfied people tend to be dissatisfied and develop a pessimistic attitude towards life. On the other hand, those who are more satisfied optimistic Surrounding hired people does himself and his mind a great favor in the long run.
5. accept help
Should the circumstances cause burnout to occur, or if there are already clear signs of burnout, do not hesitate to seek professional advice. There are various specially designed clinics, outpatient centers and medical practices.
In addition to the actual symptoms, most of those affected show an increased consumption of addictive substances such as alcohol, stimulants, painkillers or sleeping pills. As a result, an attempt is made to counteract burnout unconsciously in the initial phase act.
Of course this one has to Problem under Control be brought, but what ultimately helps is stopping the cause. Too high a workload, unresolved conflicts and constant time pressure cannot be permanently solved by medication or other addictive substances. The approach of our own immediate measures therefore consists of, among other things, Combination from
Drug reduction,
improved work-life balance and that
Maintaining resting phases.
While for healthy people a break from everyday work is enough to recharge their batteries and then recover properly feel, those affected quickly realize that the break has not brought them much recovery. Even when you're off or on vacation, you still feel sluggish and dull.
It should not be delayed too long and in case of serious complaints or suspicion of burnout, professional help from third parties will be used. These support the process back to a regular, healthy daily routine.
Read text as PDF
Acquire this text as a PDF (only for own use without passing it on according to Terms and conditions): Please send us one after purchase eMail with the desired title supportberufebilder.de, we will then send the PDF to you immediately. You can also purchase text series.
4,99€Buy
Advice on success, goal achievement or marketing
You have Ask about career, Recruiting, personal development or increasing reach? Our AIAdviser helps you for 5 euros a month – free for book buyers. We offer special ones for other topics IT services
5,00€ / per month Book
Book eCourse on Demand
Up to 30 lessons with 4 learning tasks each + final lesson as a PDF download. Please send us one after purchase eMail with the desired title supportberufebilder.de. Alternatively, we would be happy to put your course together for you or offer you a personal, regular one eMail-Course - all further information!
29,99€Buy
Skate eBook as desired
If our store doesn't offer you your desired topic: We will be happy to put together a book according to your wishes and deliver it in a format of your choice. Please sign us after purchase supportberufebilder.de
79,99€Buy