Sustainable tourism is booming. No wonder, because tourists can have a relaxed holiday and something for Society and environment do. We looked at 3 projects.
Sustainable hiking on Amrum
On the North Sea island of Amrum, the closeness to nature, life with the wind and the tides as well as Sustainability always important issues. So it's no wonder that they not only wanted to inspire and sensitize visitors to the unique habitat Schleswig-Holstein Wadden Sea National Park with guided tours and information centers, but also wanted to do something very practical against environmental pollution.
An important topic here: plastic waste in the oceans. Not only is this a major nuisance, it also kills thousands and thousands of sea creatures every year because it is mistaken for natural food or the animals become entangled in it.
Why plastic waste is also dangerous for humans
The books on the subject (advertising)
In addition, during the decomposition processes of the plastic, dangerous substances are released, which accumulate in the food chain and can have a lasting effect on the genetic material and the hormone balance of marine creatures.
But for People plastic waste can have even worse effects: plastic particles can also end up back in the human body via the food chain. And it is precisely this effect that must be prevented.
Campaign Cleaner Kniepsand - ecologically valuable
It is precisely for this reason that the "SALE Cleaner Kniepsand", which has been supported by AmrumTouristik since 2019. For this purpose, cloth bags in wooden boxes and collection containers are provided at various locations on Amrum (in the offices of AmrumTouristik, at the Seehund beach bar in Wittdün and at the Maritur at the beach crossing in Norddorf).
Walkers, locals and tourists can use it to collect plastic waste individually and at any time and hand it in at the appropriate disposal points. This seems to work great, so I haven't seen any rubbish lying around on Amrum. In fact, the campaign was so well received that bags have to be ordered again and again. A total of around 10.000 reusable bags are in circulation so far, which are 100% recyclable.
Make a virtue of necessity
An exciting one Idea Meneham, a former seaweed fishing village in Finistère, in the extreme west of Brittany, also had sustainable tourism. It was abandoned in 1977 and gradually fell into disrepair - until the municipality of Kerlouan decided to turn it into a tourism project. The Money for this, over 3 million euros, came from a variety of sources.
Meneham is located just a few meters from the beach. Menhirs and green meadows shape the landscape. Otherwise there is not much. The exact construction of the village is controversial, probably the place since 1756 was used militarily. Since 1840 farmers and algae fishermen have settled here with their families.
But what makes the village attractive to tourists today was the disadvantage: the remote location, the proximity to the sea with storm floods, the uneven terrain and winter storms ensured that the site had been since the 50 years of the 20. Century piece was abandoned by its inhabitants. Since 1977, the Meneham gradually decayed.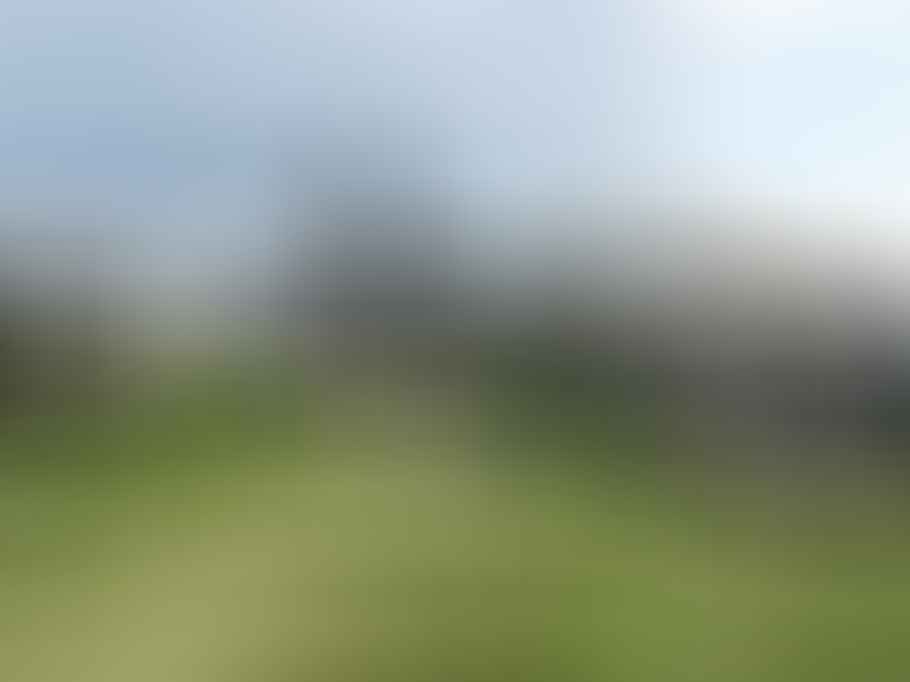 Revitalization by Crowdinvesting
1989, the village was handed over to the municipality of Kerlouane in an award procedure, and the General Council of Finistère bought the land around the village. And since there are only a few tourist facilities in the area, it was decided to turn it into a tourism project.
From 2004 to 2008 it was extensively renovated. That Objective The aim was to preserve as much of the original building structure as possible and to restore it to its historical design. For example, a good 1000 m² of straw were used. The money for this came from many different sources, local and regional such as the Community of Municipalities of Pays de Lesneven and Coast Legends, but also from the EU.

Experience pure art and craft
Today the village is mostly one Open Air Museum, where visitors can experience the life of the algae fishermen - including furniture, beds and stoves. Further information is not only available from infotafes, but also from the off-the-shelf, where an audiovisual program runs in French and Breton.
However, the algae fishing village is more than just a museum: there are six small artisan satellites and numerous traditional food and dance events. And there is a hostel with simple comfort where especially hikers who come along the great coastal path can stop for a little money:

Parking problems thanks to nature conservation
Namely from 18,50 euros per night in a shared room. A total of 18 beds are available. However, hostel manager Françoise Lyvinec recommends booking in advance: "We are often fully booked, especially in midsummer.""
Approximately 1.000 visitors have Meneham in the year, that is for the place still to handle. On international mass tourism one is here anyway not furnished. Parking problem, however, there is already, as Françoise tells me: The landscape around the place is under nature conservation.
Intercultural exchange in the fair trade hotel
While in this country non-profit and economy are often still a contradiction that only slowly breaks up, I got to know the Auberge l'Autre Jardin in Quebec, Canada: a hotel that is run by a non-governmentalOrganization is operated and combines the pleasant with the useful in an intelligent way: the promotion of intercultural exchange with the need to raise money to earn.
The organization Carrefour Tiers-Monde wants to promote intercultural exchange, sustainable development and fair trade. In 2000, looking for a form of financing, it was decided to open a hotel in downtown Quebec, the Auberge L'Autre Jardin.
Video Note: If you don't see a video here, you have to activate the option "Watch videos" at the end of the page under "Privacy and Cookies"!
This is how the Fairtrade hotel is organized
The Projects is self-supporting, but is not profit-oriented: Excess profit is invested in new projects, which the organization describes on its website with the words "l'éducation au développement et à la solidarité Internationale dans la région de Québec"".
The name, in English "The Other Garden" says it all: The breakfast comes mostly from the region or fair trade products and loving design details from other cultures can be found throughout the house.
In Employees come from the third World and are doing internships and training here, and hotel manager Sandrine Much also fits the picture: she is originally from France, but used to travel a lot in Africa before she started her Family settled down in Quebec.
Obvious idea, rare concept: are non-profit organizations allowed to make money?
Actually, the idea of ​​opening a hotel and offering fair trade products is pretty obvious if you want to promote international exchange as an NGO organization - especially since the guests also come from all over the world. Nevertheless, I feel like that Concept not encountered so far - which could be due to the fact that economic activities of non-profit organizations are always viewed a little wrongly, especially in Germany.
In my opinion, in many cases it is necessary for an organization to become more professional and to set up appropriate structures, for which money is also needed in order to be able to carry out the projects that have been set as a goal - just think of Greenpeace. However, this realization is only slowly gaining ground. For me, the Auberge L'Autre Jardin is a good, intelligent example.
Read text as PDF
Acquire this text as a PDF (only for own use without passing it on according to Terms and conditions): Please send us one after purchase eMail with the desired title supportberufebilder.de, we will then send the PDF to you immediately. You can also purchase text series.
4,99€Buy
Advice on success, goal achievement or marketing
You have Ask about career, Recruiting, personal development or increasing reach? Our AIAdviser helps you for 5 euros a month – free for book buyers. We offer special ones for other topics IT services
5,00€ / per month Book
Book eCourse on Demand
Up to 30 lessons with 4 learning tasks each + final lesson as a PDF download. Please send us one after purchase eMail with the desired title supportberufebilder.de. Alternatively, we would be happy to put your course together for you or offer you a personal, regular one eMail-Course - all further information!
29,99€Buy
Skate eBook as desired
If our store does not offer you your desired topic: We will be happy to put together a book according to your wishes and deliver it in a format of yours Choice. Please sign us after purchase supportberufebilder.de
79,99€Buy