The German Children and Youth Foundation (DKJS) and five other publishers recently presented the results of the new SINUS youth study in Berlin. Result: Young people want competent, empathetic teachers and more individual support. Those who come from precarious backgrounds feel "left behind" at school and in terms of job prospects. And everyone feels the great pressure to perform Society.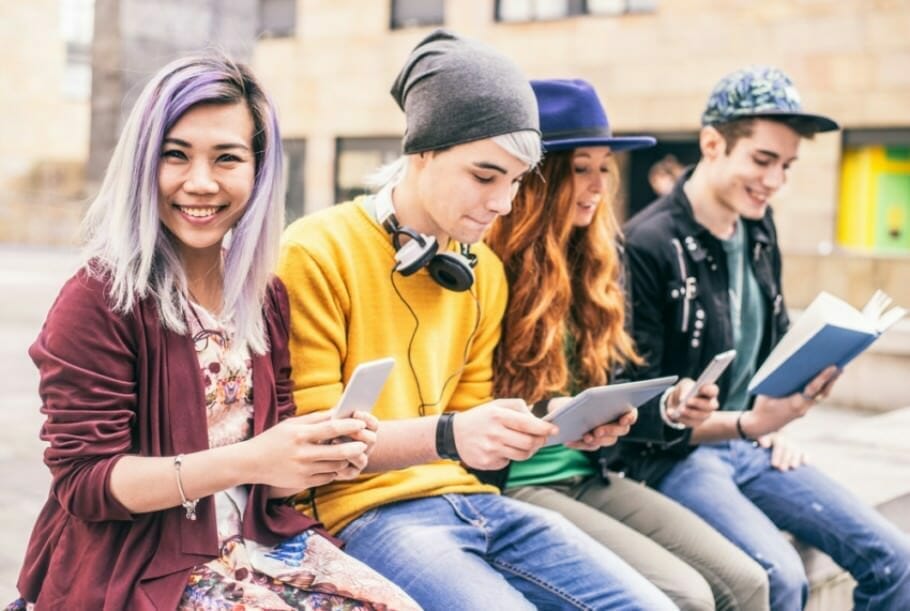 The future: intermediate pressure and family planning
On the basis of 72 qualitative individual explorations, written "homework books" and photo documentation, the Ask investigated which young people's living environments there are in Germany and how young people in these different worlds find their way Everyday life (experience. Young people between the ages of 14 and 17 were also informed about the topics of school and Things to Learn and professional Orientation questioned.
Today's demands on children and young people are high. The study shows the pressure to perform and time Boy generation sees exposed. Young people learn early on that the value of a People is primarily measured by his or her ability to perform or educational biography.
Do not waste time!
The books on the subject (advertising)
And they are worried about the right timing of family planning - even though the desire for partnership and children is great.
For many young people, this means that you shouldn't waste any time and take the "right" path early on and at the same time be flexible for new ones ways must remain, while at the same time the classic socialization agencies (parents, school, church) are often no longer able to give them the right tools to cope with everyday challenges.
Adolescents from precarious circumstances can be discouraged
Nonetheless, the majority of young people are confident about the Future (optimism about coping). However, young people from socially disadvantaged backgrounds in particular are discouraged by the pressure to perform.
They associate school with coercion, failure, exclusion and conflict. the Motivationto make an effort is comparatively small, because for these young people it is not a worthwhile one Objective is recognizable. They tend to have a sense of achievement while learning outside of school, for example when learning lyrics or choreographies.
School has to be oriented towards the living environment
Discounts for your success (advertising)!
A look at young people from precarious backgrounds shows just how important it is for school to be oriented towards the world in which they live clear: For them, school and lessons are hardly compatible with their everyday experiences. They believe that they have no chance of good professional training and a job anyway, or dream of unrealistic careers as a professional soccer player or star.
In other words, these youth do not believe that society needs them. The willingness to graduate or to learn about the requirements of the training market is accordingly low.
Wanted: Competent, empathic teachers
Almost all young people want competent, empathetic teachers with a charisma, who show an understanding of the life-reality of their students. They want to be encouraged individually and to learn practically.
In addition, there are significant differences between the individual groups: while some appreciate conservative structures, others would like more freedom and creativity for your own learning experience. The main results of the study can be found here:
Study results in practice
The experiences of the German Children and Youth Foundation from their school and vocational orientation programs correspond to the findings of the SINUS study. If, for example, according to the study, many young people do not use the classic offers such as open house days, vocational training fairs or careers advice, the question arises of more effective ones Alternatives.
"We need offers that motivate young people instead of frustrating them. Especially young people with difficult growing up conditions need career guidance that has to do with their living environment, starts with their interests and starts early, "says Dr. Heike Kahl of the German Children and Youth Foundation.
Programs of DKJS as a countermeasure?
Kahl also has examples of how this might look in practice: She refers to programs of the foundation, such as the full-day school program ideas for more! study all day., the program for professional orientation Find ways or the Summer camps futOUR: Berlin junior students from socially disadvantaged families travel for three weeks to a camp on the lake during the holidays.
The program includes company tours, application workshops, joint projects and a total of two years of follow-up support. "Almost 40 schools in Berlin use this offer to support children individually – with proven Success", reports Kahl.
Read text as PDF
Acquire this text as a PDF (only for own use without passing it on according to Terms and conditions): Please send us one after purchase eMail with the desired title supportberufebilder.de, we will then send the PDF to you immediately. You can also purchase text series.
4,99€Buy
Advice on success, goal achievement or marketing
You have questions about Career, Recruiting, personal development or increasing reach? Our AI consultant will help you for 5 euros a month – free for book buyers. We offer special ones for other topics IT services
5,00€ / per month Book
Book eCourse on Demand
Up to 30 lessons with 4 learning tasks each + final lesson as a PDF download. Please send us one after purchase eMail with the desired title supportberufebilder.de. Alternatively, we would be happy to put your course together for you or offer you a personal, regular one eMail-Course - all further information!
29,99€Buy
Skate eBook as desired
If our store does not offer you your desired topic: We will be happy to put together a book according to your wishes and deliver it in a format of yours Choice. Please sign us after purchase supportberufebilder.de
79,99€Buy