Sebastian Kühn gives up the best of HR - Berufebilder.de® Tips for a self-determined life. An important aspect of this: founding your own Company. We give 8 quick tips for the Business start.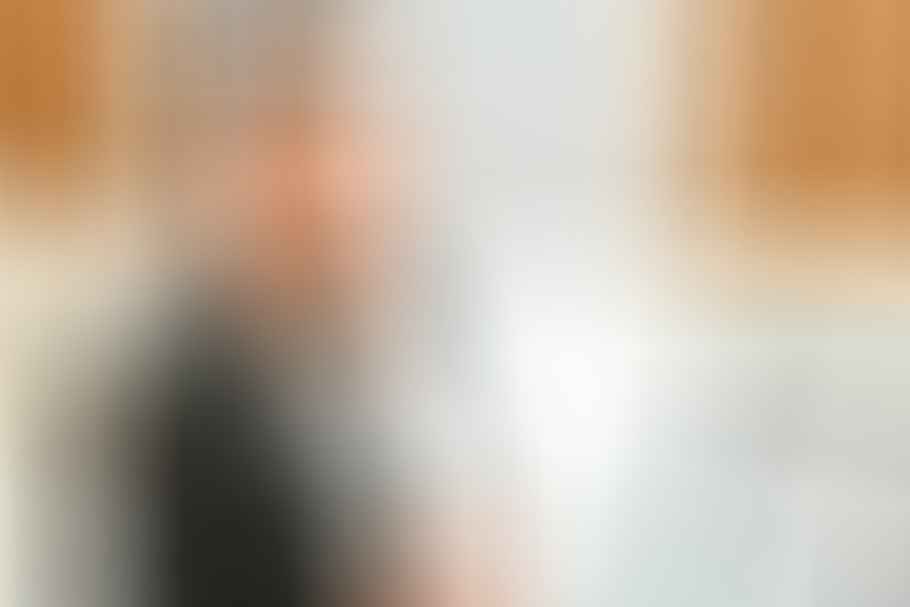 Main number safe?
Despite the current startup hype, starting a business in Germany is still a topic that is viewed with suspicion. They seem too big risks, to break out of the supposedly secure permanent position, to dare to do something of one's own, to think innovatively.
It is no wonder that our entire education and social system, as well as our entire culture and way of thinking, is geared towards diligent work and social security payments.
Like Icarus in the crab basket
The books on the subject (advertising)
If someone dares, from the safe System break out, then according to Kühn he feels like the crabs that are trapped in the basket: there is hardly one successfully crawled to the edge, the others mercilessly pull her down again.
Or the story of Icarus, who was too cocky and melted the wax wing in the sun - the sudden crash was the result. The story is a warning, but not too cocky.
Checklist: Benefits of self-employment
The step into self-employment offers good opportunities to create your own ideas to realize and presented a real Alternatives to permanent employment. Having your own company offers the following advantages – if you do it right:
You have no boss or unpleasant colleagues
You decide for yourself how to earn your money
The working hours are freely definable
The entire merit flows into your own pocket
You can - if things go well - follow your own passion
Passion, success and failure are close to each other
Discounts for your success (advertising)!
Because a big advantage of self-employment is that you are the architect of your own happiness and have the freedom to realize yourself - provided you can with this idea Money to earn or creates a passive Income to generate time for exciting things - a way that Sebastian Kühn also suggests.
But one must also clear be: Starting a business is always a risk. Many companies fail in the early stages. Often there is simply a lack of a resounding business idea or the entrepreneurial tools.
Checklist Entrepreneurship
While in a permanent position things like work assignments, insurance or salary are clearly regulated, entrepreneurs are constantly confronted with new ones Ask:
Is the idea at all viable?
Who buys my service / work?
Which marketing strategy is the right one?
How much do I have to earn a month to live on?
Or what legal issues do I have to consider?
Independence as a bureaucratic hurdle run
In addition, there is also a considerable bureaucratic effort - especially the way to self-employment is like a hurdle race: From the business plan to the Financing and Choice With the right legal form, many things have to be regulated.
And also the registration at the tax office, the business registration and the choice of the right one Insurance is notable. It is therefore advisable to obtain all possible information before founding a company and to take advantage of extensive advisory services.
8 Tips for the right foundation
Self-employment is not rocket science: those who approach it in a planned manner have a good chance of success. We show which ones steps are necessary for this.
Good advice does not have to be expensive: Counseling is important - and does not have to be expensive thanks to state subsidies. The first point of contact for start-up entrepreneurs may be the relevant employment agency, the Chamber of Industry and Commerce, the municipal business consultancy or an independent start-up consultant. The latter should be accredited to the Employment Agency and to the relevant authorities so that they can be reimbursed for their advice.
Idea and business plan: At the beginning is the optimal business idea. But you should not simply develop into the blue, but think about sales markets, marketing strategies, financing, profit planning as well as opportunities and risks. A business plan that you need anyway, if you want to take out a loan or apply for a state subsidy, offers the best option.
To clarify the financing: Next, you should clarify the financing of your idea: Is a start-up allowance or entrance allowance for the Federal Employment Agency possible? A loan or a guarantee from the Kreditanstalt für Wiederaufbau? Does your house bank give you a loan? Are you taking care of investors? Since the financing is elementary, you should definitely prepare the financing talk in good time.
The optimal legal form: Also, choosing the right legal form depends on whether your business is successful: it decides whether and how you work with others, what taxes you have to pay, how much effort to invest in the bureaucracy, whether you name it Your company or whether you need to publish your balance sheets. For this reason, you should consider carefully whether you want to set up an individual company, a GbR, a limited company or a limited company, for example.
Trade registration: The next step is to register your business in the community of your permanent establishment. As a freelancer, you only have to get a tax number from the tax office. In addition, as a trader become a mandatory member in the Chamber of Commerce and Chamber of Crafts. Beyond a certain income limit or as a corporation, you must also register in the commercial register.
The registration with the tax office: After you have registered a tissue, the municipality will automatically contact the responsible tax office, and you will automatically receive the registration form at the tax office. As a freelancer, however, you have to register yourself with the tax office. In order to obtain a tax number, you must in any case complete the questionnaire for tax collection. From now on, you as an entrepreneur pay income tax, trade tax, VAT - and corporate tax as a corporation.
Social insurance: The next step is signing up for Social Security. As a self-employed person, you are not automatically compulsorily insured here, but you have to register yourself. You have to insure yourself, but you have the choice whether legally or privately. Pension insurance is voluntary, with a few exceptions. Unemployment insurance too. When it comes to accident insurance, it depends on your industry.
Other insurance companies: Social Security does not protect you from all kinds of damage. In a further step, they should also protect themselves against occupational disability, private accidents or bad debts or bad debts. In legal disputes, however, helps a legal expenses insurance, in cases of damage a liability insurance. Which insurance is really necessary depends on your individual risks.
Read text as PDF
Acquire this text as a PDF (only for own use without passing it on according to Terms and conditions): Please send us one after purchase eMail with the desired title supportberufebilder.de, we will then send the PDF to you immediately. You can also purchase text series.
4,99€Buy
Advice on success, goal achievement or marketing
You have questions about Career, Recruiting, personal development or increasing reach? Our AI consultant will help you for 5 euros a month – free for book buyers. We offer special ones for other topics IT services
5,00€ / per month Book
Book eCourse on Demand
Up to 30 lessons with 4 learning tasks each + final lesson as a PDF download. Please send us one after purchase eMail with the desired title supportberufebilder.de. Alternatively, we would be happy to put your course together for you or offer you a personal, regular one eMail-Course - all further information!
29,99€Buy
Skate eBook as desired
If our store doesn't offer you your desired topic: We will be happy to put together a book according to your wishes and deliver it in a format of your choice. Please sign us after purchase supportberufebilder.de
79,99€Buy