Social entrepreneurs, entrepreneurs with responsibility, are on everyone's lips. Also on Best of HR - Berufebilder.de® has already been reported several times on this topic. Because gradually the realization prevails: social or societal Engagement not only has something to do with morals, but is also good for business.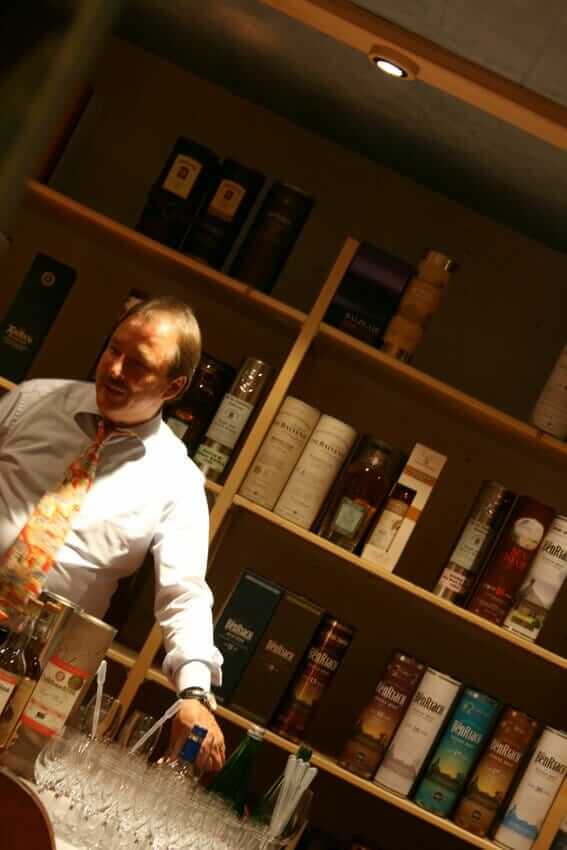 Company outing in the middle of the high season
There has never been anything like this even in the "Waldhaus am See" hotel: At half past two in the morning the Postbus drove up, including 43 employees Manager got in and disappeared to Zurich airport. In the middle of the high season, they left their fully booked hotel for an 44-hour company outing.
Weeks before, they had all received an invitation from the boss: With British Airways flight 709 to London, overnight stay in the four-star hotel "Royal Horseguards", visit of the musical "Starlight Express". For Vlado Sarevic, Bernasconi's right Hand, it was the first flight of his life.
Trust is fun
In the meantime, Leo Utelli was in charge of the Waldhaus, the local Protestant pastor. "My hotel is in good hands in God's hands," Bernasconi told him before leaving, while, as so often, he raised his eyebrows in a complicated manner.
The host with the affluent tummy likes it trust to give. And if need be, also the pastor, the greengrocer, the tax consultant and other St. Moritz residents who voluntarily came to entertain the hotel guests.
From chef to hotel chef
The story is eleven years old and was circulating all over the media at the time World. At least since then, Bernasconi, divorced with three sons, has been considered one of the most resourceful, creative minds in the Swiss hotel industry.
Shortly after his Vocational Training to cook, he leased smaller two-star houses in the canton of Graubünden, in 1983 he took over the dilapidated "Waldhaus am See". A speculator wanted to buy it for three million, but Bernasconi couldn't get a loan and persuaded the owners to sign a long-term lease.
The priest was thrown out
Today, the native of Ticino transfers 750.000 francs to the owner every year and employs 78 employees all year round, mostly to pay-for-board benefits. Although immigrated to the Engadin from Zurich, Bernasconi managed to become the vice-mayor, and later also to the board of the parish.
There he even dared to throw a priest out. Bernasconi had observed him too often, as he was playing with the high society in the polo-game, instead of taking care of the souls of the natives. For example, the solitude that Bernasconi invites to the Waldhaus every Christmas.
On the guest list: Roger Moor and the King of Sweden
Together with Küchenchef Hans Bundi, the hotelier is already thinking about the fiveCourse menu for the occasion. 2011 there will be salmon rolls. After a minestrone follow Trüffelravioli. As a main course, the waiters will serve pork fillet with steamed potatoes. for dessert a nut parfait, the classic in the Waldhaus.
Even celebrities like Roger Moore and King Gustav of Sweden have already enjoyed this dessert. As a wine, Bernasconi Trimmiser Blauburgunder, a light country wine will be served. Or a Riserva La Scala from the Veltlin.
Best 3 star hotel in Switzerland
Bernasconi has invested around ten million Swiss francs in the reconstruction of the Waldhaus, from the inn to the company, which has won several awards as the best three-star hotel in Switzerland. Bernasconi has framed these and other documents in the entrance area between whiskey bottles and souvenirs.
Today, he is spending fifteen times as much as at the beginning of his job, six million francs a year. One million of them are made up of locals in their restaurant. They appreciate the living room atmosphere, the unobstructed view of the lake, the 57-sided whiskey card and the world's largest bar with 2500 varieties.
Your own foundation
Even the guests of the restaurant sometimes wonder about the three-dimensional Africa Sparkasse made of larch wood at the reception. Maybe, like the hotel guests, they'll throw in a few coins to help Bernasconi keep a promise he made years ago:
One franc per night goes to his foundation in Sao Tome, an island nation on the Equator, a few hundred kilometers off the coast of Gabon.
Aid projects in Africa and St. Moritz
A doctor friend, Gian Meyer, introduced him to the Idea. He had had enough of the jet set crowd and his practice in St. Moritz. Today he treats diseases such as cholera, which broke out during Bernasconi's first visit to the archipelago.
Bernasconi had six schools and some kindergartens built in Sao Tome, step by step, often with the help of his Engadine friends. A local carpenter built a particularly robust bench for the Bernasconis Foundation. The "Zangger" model, otherwise sold to five-star hotels, is now available in almost all Sao Tome schools.
Who takes the succession?
Bernasconi, 57 years old, has long been thinking about his successor in the hotel "Waldhaus am See". His first thought was for Vlado Sarcevic, who came to the hotel only a few years after Bernasconi and had flown for the first time in his life on a company outing to London.
Several times, the hotel manager spoke with Sarcevic about the possible succession, even visited him in his home in Bosnia-Herzegovina.
Better in the second row
But Vlado Sarcevic didn't want to be a boss. "I love my job, enjoy working with People", he says, but hierarchy is not his thing. He is "not the tough guy" and would rather stay on the staff, "vice waiter", as he says, "second row".
Why now Bernasconi's eldest son Sandro, the Geschäfte will take over. He is 26 years old and recently completed his business studies in St. Gallen. Vlado is already looking forward to his new boss.
Read text as PDF
Acquire this text as a PDF (only for own use without passing it on according to Terms & Conditions): Please send us one after purchase eMail with the desired title supportberufebilder.de, we will then send the PDF to you immediately. You can also purchase text series.
4,99€Buy
Book eCourse on Demand
Up to 30 lessons with 4 learning tasks each + final lesson as a PDF download. Please send us one after purchase eMail with the desired title supportberufebilder.de. Alternatively, we would be happy to put your course together for you or offer you a personal, regular one eMail-Course - all further information!
29,99€Buy
Skate eBook as desired
If our store does not offer you your desired topic: We will be happy to put together a book according to your wishes and deliver it in a format of yours Wahl. Please sign us after purchase supportberufebilder.de
79,99€Buy
Corporate publishing and advice
You want to publish, increase your reach or as an employer Candidate speak to? For these and other topics we offer special Consultant packages (overview) - For example, a personal phone call (price is per hour).
299,00€Buy