Joe Doherty of the Tūho tribe runs an eco-tourismCompany in Te Urewera National Park near Roturura. Be Study financed it with wild boar hunting. "If we the Future want to save the planet," he says, "an ecological transition is inevitable."
Video Note: If you don't see a video here, you have to activate the option "Watch videos" at the end of the page under "Privacy and Cookies"!
Study funding by boar hunting
Joe grew up here in the mountains of Te Urewera National Park - in modest circumstances and without electricity. In 1973 he left his homeland to study in Wellington. Life in the big city is big change been for him, he says. "But my parents always have me by their side Education encouraged".
He financed his studies through state funding – but also partly through hunting wild boar, which he hitchhiked to Wellington and brought there for good Money sold.
6 Years at the New Zealand National Museum
The books on the subject (advertising)
After graduating from college, he worked for the government for 25 years, most of which time he lived in Wellington. Joe worked hard with that during this time ObjectiveTo become a manager of a government organization.
Among other things, he worked for six years for the Te Papa Tongarewa, the New Zealand National Museum, in which the Maori culture plays a decisive role.
Money and career do not make you happy
But at some point I realized: "I had a job and a lot of money, but it didn't feel filled." Then he started to deal with climate change and environmental protection.
And soon realized: "I was part of the problem by using unnecessary resources and accumulating things." And he admitted to himself that he would rather start his own business and return to his homeland.
Businessplan according to Stammestradition
Discounts for your success (advertising)!
So he developed it in close cooperation with his tribe Concept for its ecological tourism. The goal was that the tribe not only preserve their forest area, but also run a afforestation project.
The company should also provide jobs and income in environmental protection for young people. "The communities are very poor," says Joe Implementation of my plans therefore hardly"
Hikes and bush camp
Seine Company Te Ureweratreks now offers a variety of walking tours through the national park, introducing visitors to local fauna and flora, Tuhoe history and culture, a bush camp and a tree planting project.
"We offer tours from 45 minutes to four or five days," explains Joe. "People sleep on the way in tents or huts that we have built. We take care of the food. Some tours are also done with horses. "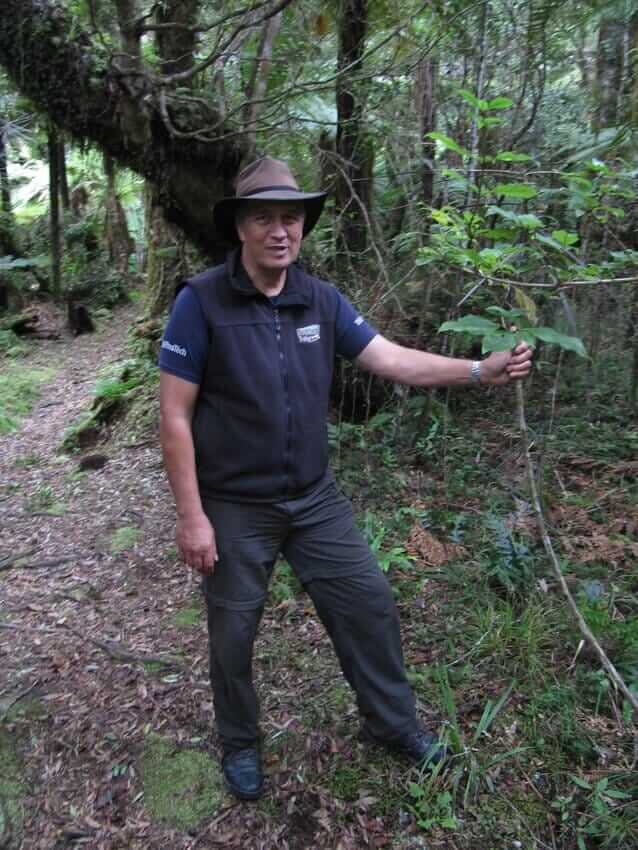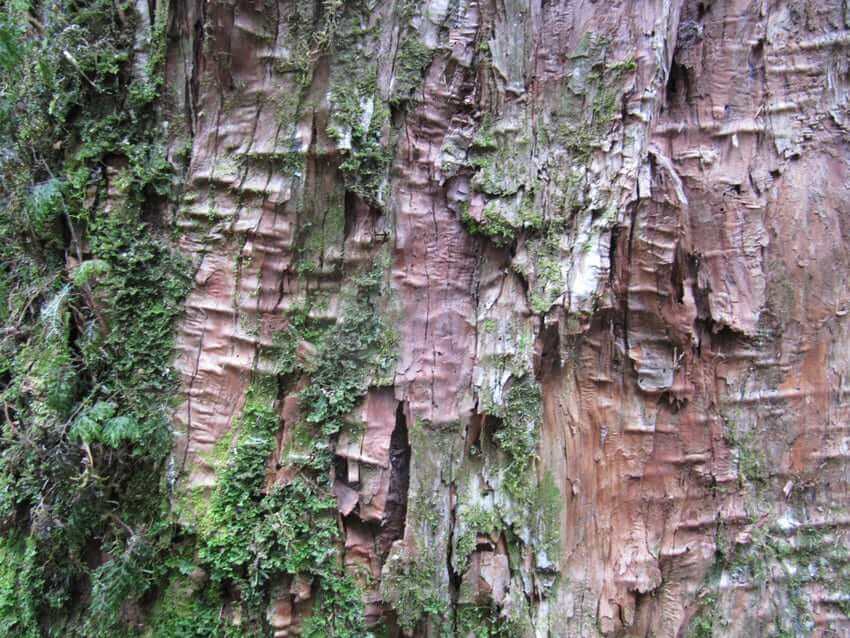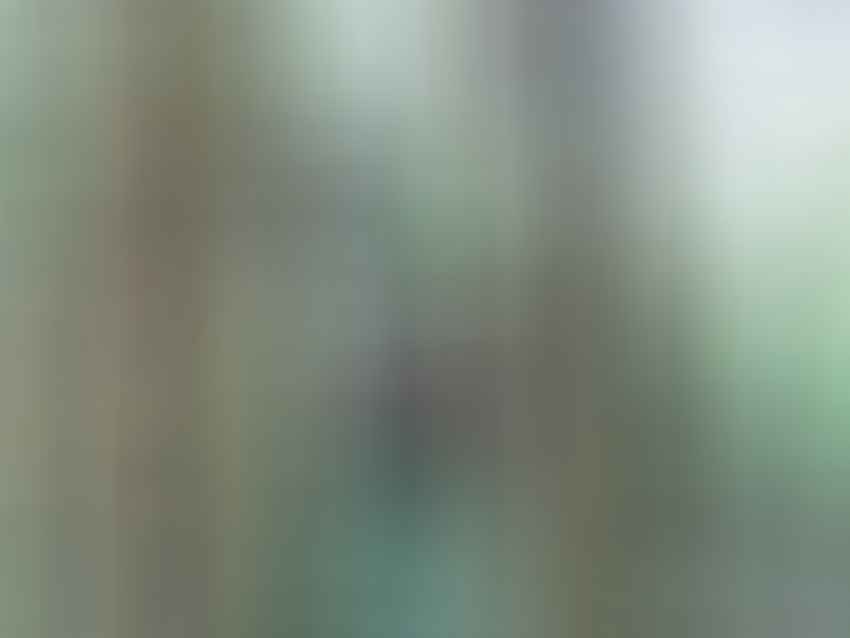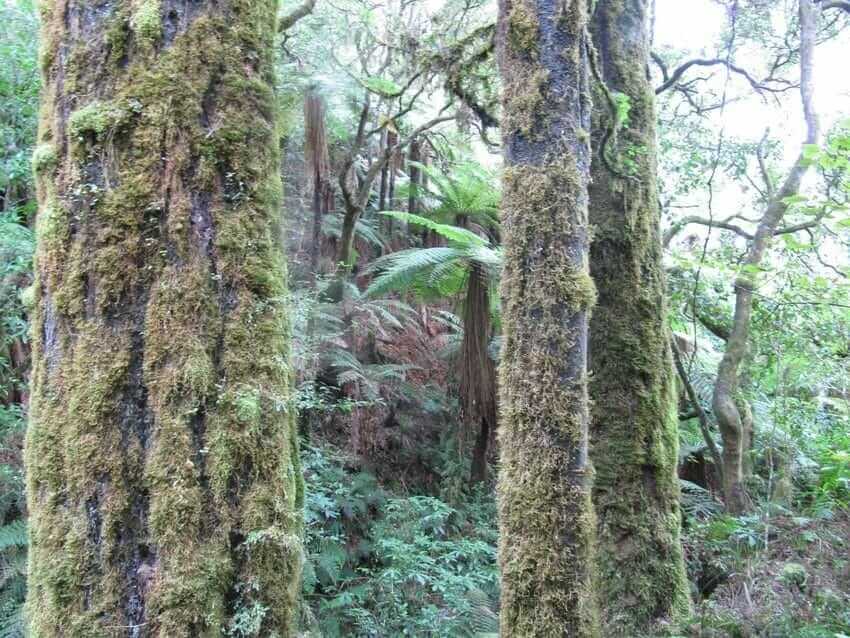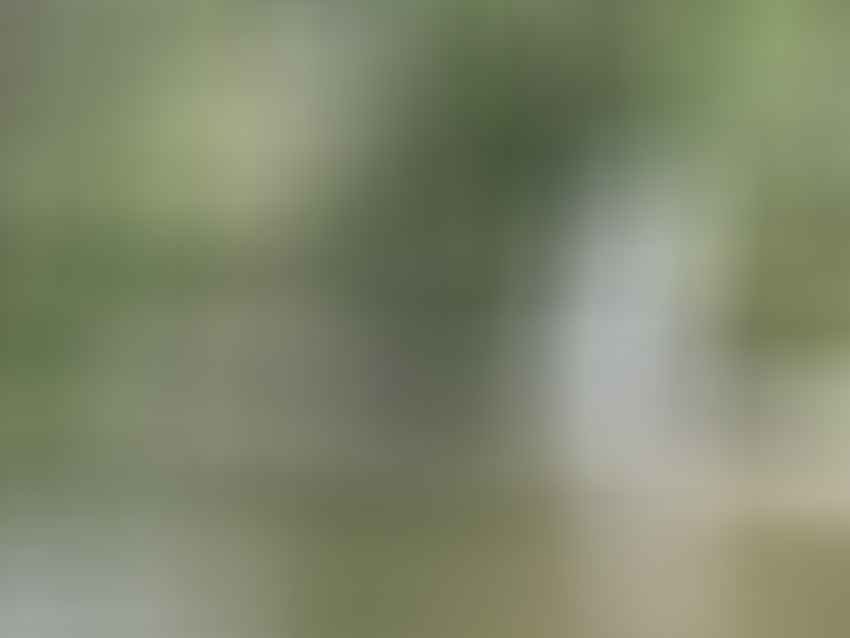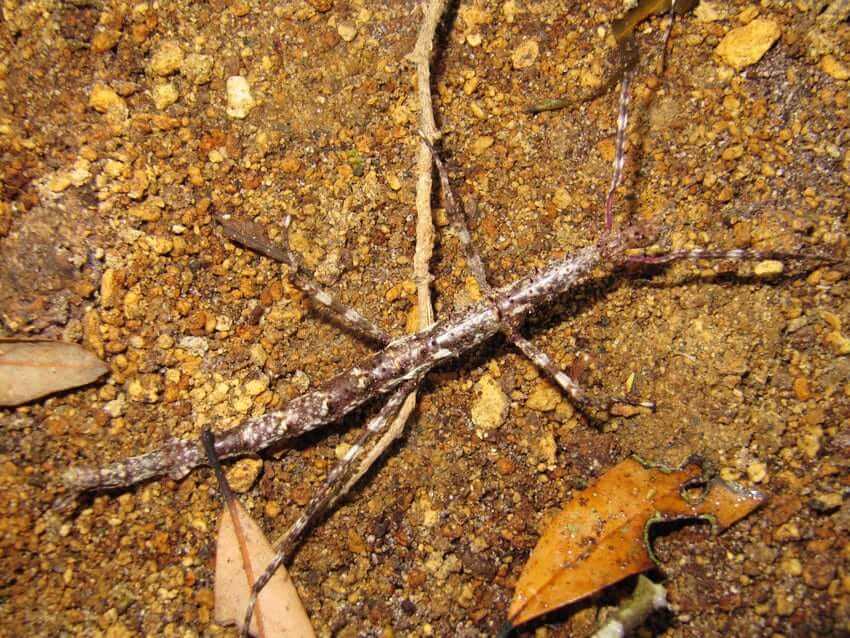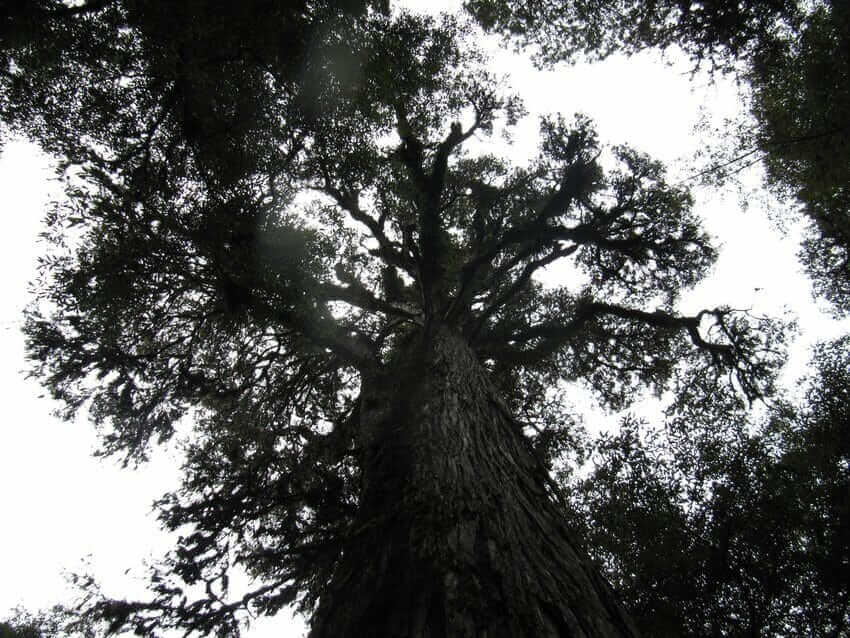 An entrepreneur who does not want to become too big
Joe currently has about 500 guests a year. The Buschcemp can accommodate up to 20 guests at the same time. "If 1000 guests came a year, the company would go really well and also generate enough money for the regular and social-ecological projects."
"We mustn't get too big either," says Joe: "The personal one Contact us To the customers should be preserved, that is an important part of the project."
More about the social entrepreneurial approach can be found in the second part of my article.
How sustainable is tourism?
Joe's customers are mainly from New Zealand, Europe and the USA. He has already tried to make acquisitions in nearby regions such as China or India and spoken to travel agents there. But they waved them off: "Indians and Chinese travel not!" was the statement.
Finally, I ask Joe: How sustained can actually be tourism, where we halfway World have to fly? "A good question," says Joe. "I think we would have to do everything much more slowly and travel with sailing ships, for example." A real one Solution he is not ready for this contradiction either.
Video Note: If you don't see a video here, you have to activate the option "Watch videos" at the end of the page under "Privacy and Cookies"!
Reforestation of the rainforest as a target
Joe has joined the afforestation for the Climate protection of the original rainforest. In New Zealand, 80% of them have disappeared - they have been cut down to build houses or ships, for example, or simply burned down to make room for grazing land.
The problem is that the original rainforest grows very slowly and needs about 1.000 year, Joe tells me as we drive through seemingly endless North American coniferous forests that have been planted for wood production because they grow faster.
Maximum nature experience in the Busch-Camp
Together with members of his tribe, the Executive by Te Urewera Treks, a bush camp in which guests spend the night in tents with sleeping bags on air mattresses and camp beds. Joe deliberately did without more comfort in the Busch-Camp in order to offer the visitors a maximum experience of nature.
Therefore, there is also a compost-toilet, but surprisingly warm showers, which is good, because the next in the New Zealand rainforest can also be very cold in April, the late summer, and temperatures around the 0 degrees.
Hot shower, soon with green electricity
The power for the shower, says Joe, is currently being generated by a generator. For the future, however, he plans to generate electricity from hydroelectric power.
The Pelton turbine. which he wants to use, contains all the elements of a particular washing machine. Joe has suggestions for this http://www.ecoinnovation.co.nz.
Electricity win with old washing machines
His tribe uses the in their homes Technology already, Joe tells me: The water coming down from the mountain powers old washing machines and thus generates environmentally friendly electricity.
"The indigenous people have done this for so many Problems the solution," Joe tells me. Our twenty-six-year-old guide Wiremu Nuku, for example, knows his stuff so well he could survive alone in the wilderness.
Foundation for the rescue of the rainforest
To promote afforestation for climate protection in the rainforest, Joe founded the Rainforest Restoration Trust together with the Dutch travel company Travel Essence. Urewera National Park is home to some of New Zealand's oldest tree species, covering an area of ​​212,600 hectares.
On the one hand, it aims to create jobs for the Maori who are concerned with afforestation, and on the other, through the project, tourists have the opportunity to plant trees themselves - a trend that the public has repeatedly come up with through the so-called Tree Protester movement is moved, as Joe tells me.
How to plant Maori-style trees?
The tree planting is carried out according to a fixed ceremony: first a small hole is lifted with the spade. Then the small plant is placed. Then earth is dug thereon, and water is given to it.
They are usually planted with Rimu, Totara, Matai and Neuseland beeches. My three saplings are Totara. They look very small and fragile and could be 1.000 meters in 40 years.
During the planting, we solemnly speak the words "E tipu, e toro, e tu", which in Maori means "wax, stretch and stand". Everyone plants at least three trees: one for themselves, one for the others who were not so lucky and one to give something back to nature.
If the past is the future
For the future, Joe is planning a virtual forest in the Internet: "Those who cannot travel here can then plant trees from all over the world," he explains Idea.
This also has a philosophical background: "We should orient ourselves to the traditions and the past in order to look into the future," reports Joe. Fittingly, both are the same word in Maori, "Mja".
The tribal culture is always there
Therefore, tribal culture also plays a major role on all hikes: "We tell our guests about the tribe and its history and see nature through them Eyes of the tribe," Joe explains to me. Each Maori tribe is assigned to a river, mountain or lake. "We want them People in this way encourage people to live more sustainably and thus bring about an ecological change."
The Tūhoe are the only Maori tribe that did not sign the Treaty of Waitangi, which governed the relationship between Maori the White 1840. Currently, they have 90.000 ha forest under their administration, 270.000 more ha demand them from the government back.
Realistic view without transfiguration
But Joe does not gloss over or glorify the way of life of his tribe: his Ms. Joanna is from England, the two lead a multicultural life and travel a lot.
Nevertheless, the two of them spent a long time living in the mountains in Te Urewera Park. As they wanted to give their children a better education, they finally moved closer to the town of Roturura, even though there is a school in the mountains. The social situation of the Maori as well as their education see the two rather critically. Many tribes, says Joanne, had almost lost their culture and would therefore have to demonstrate them all the more outwardly.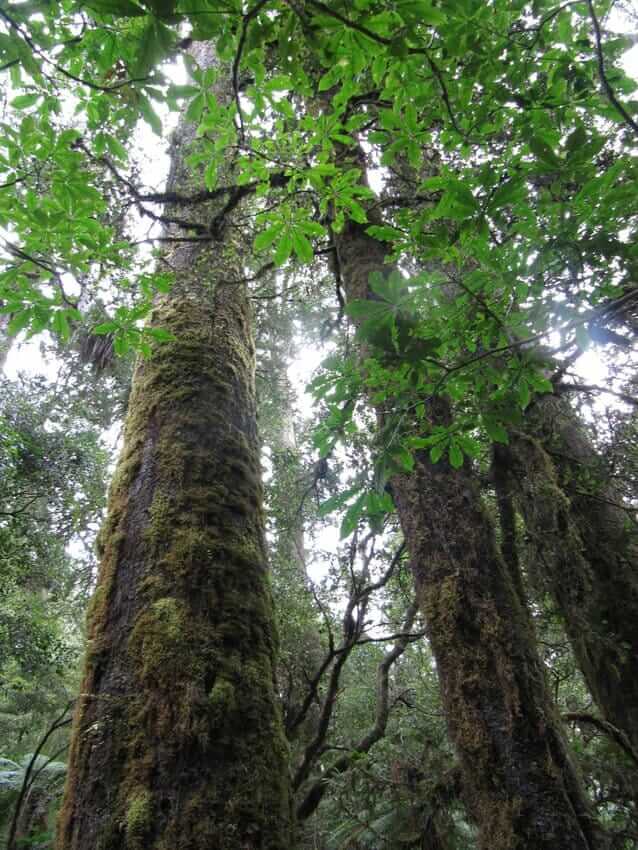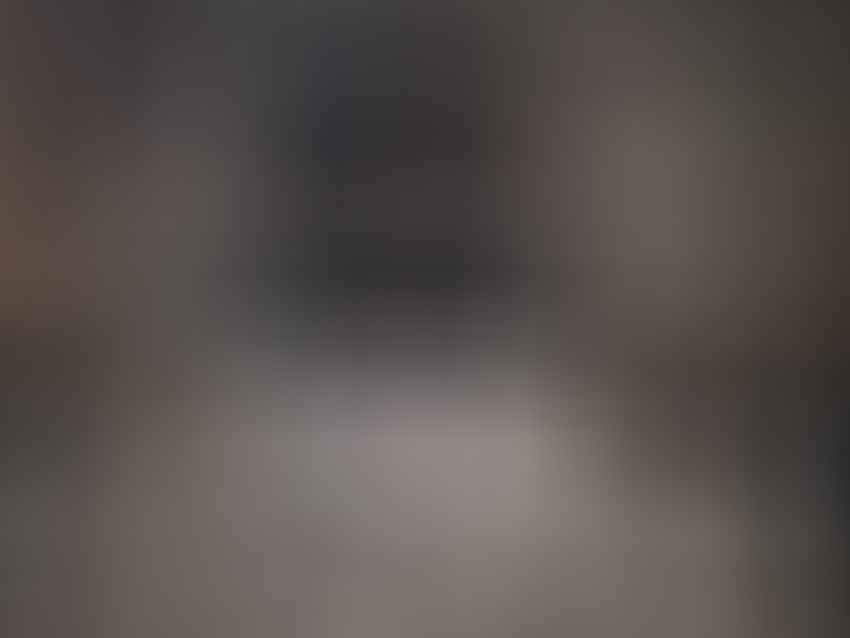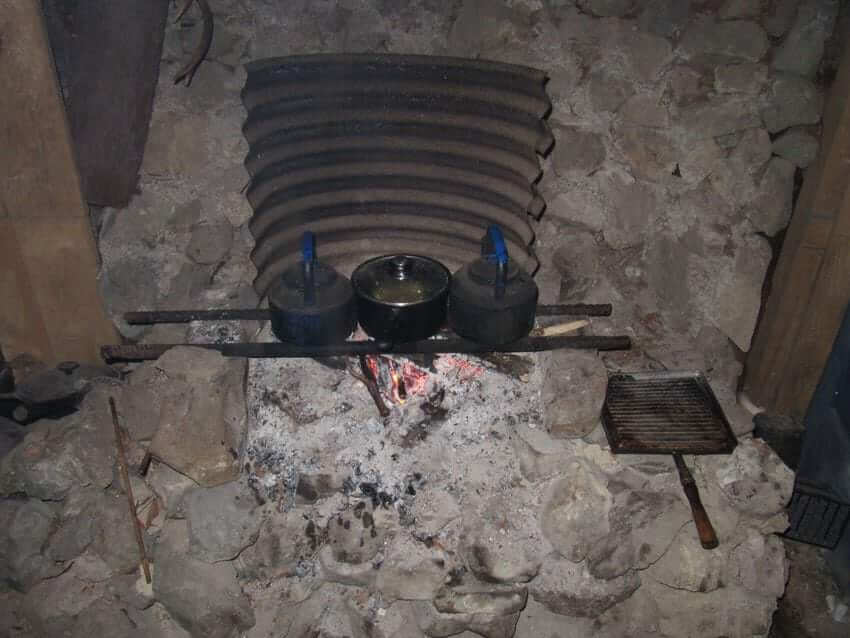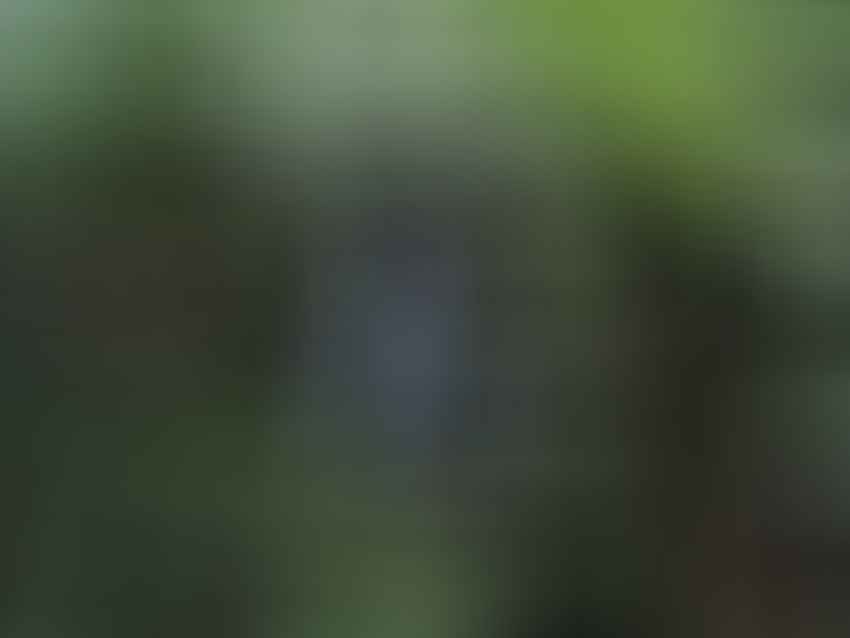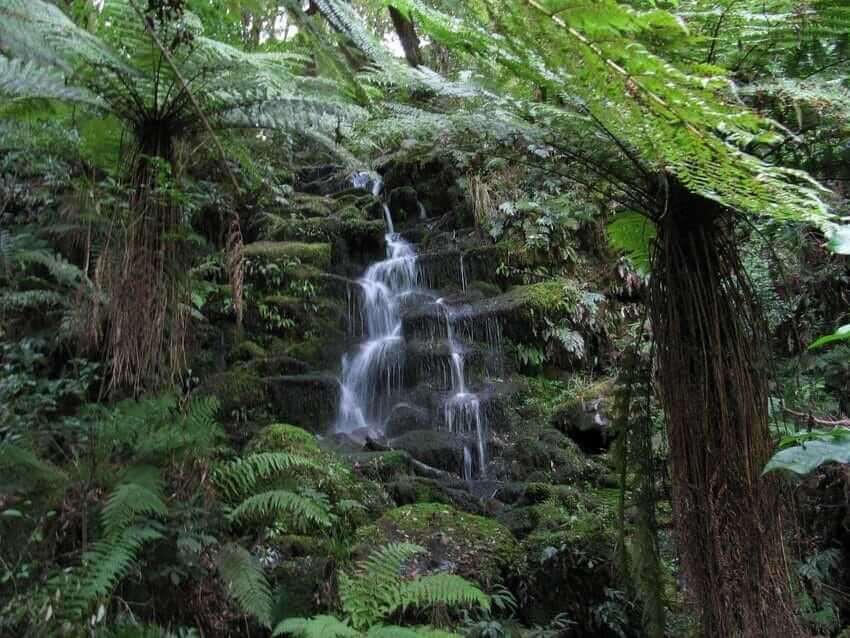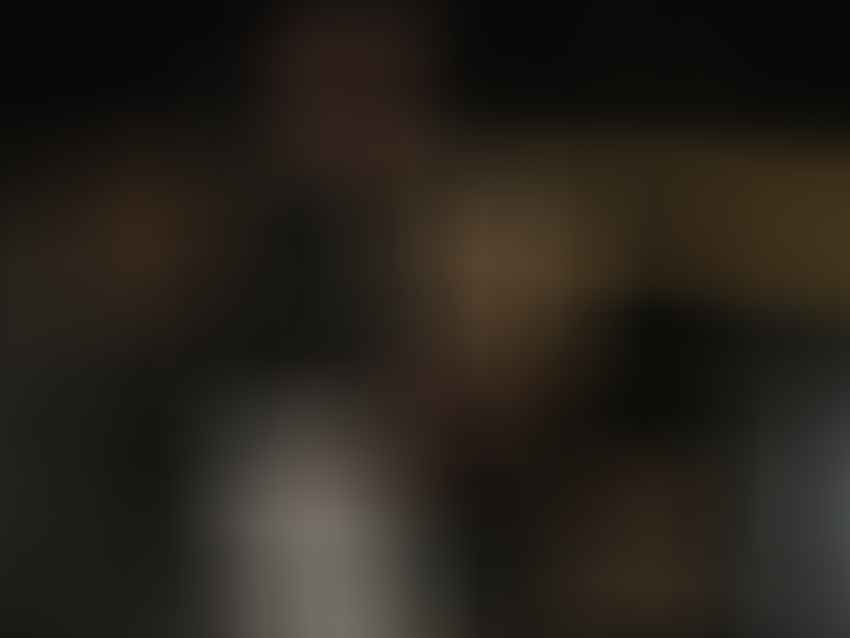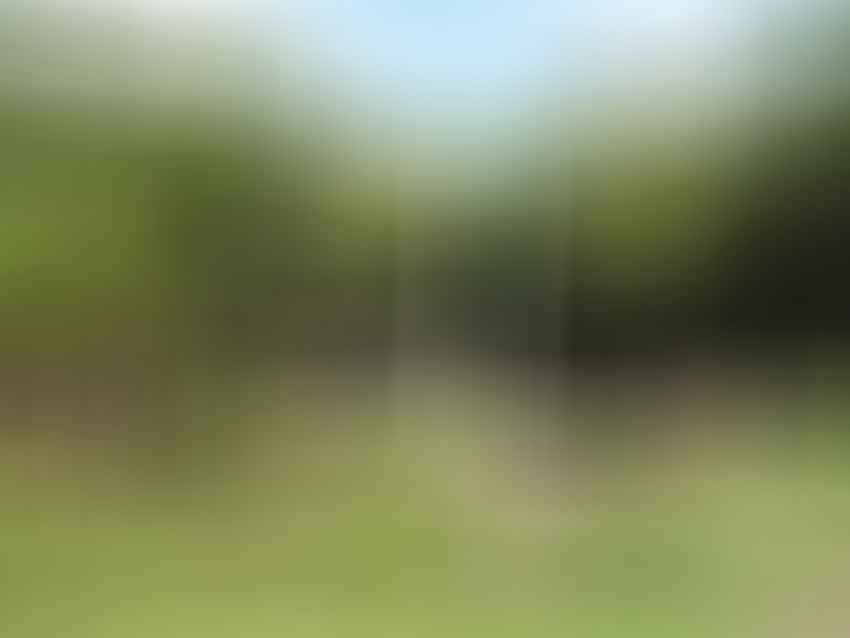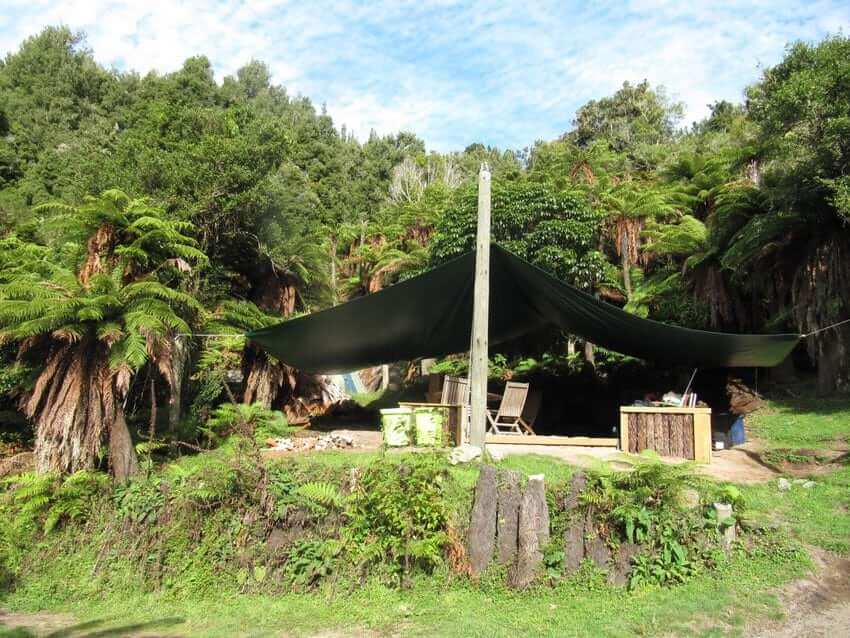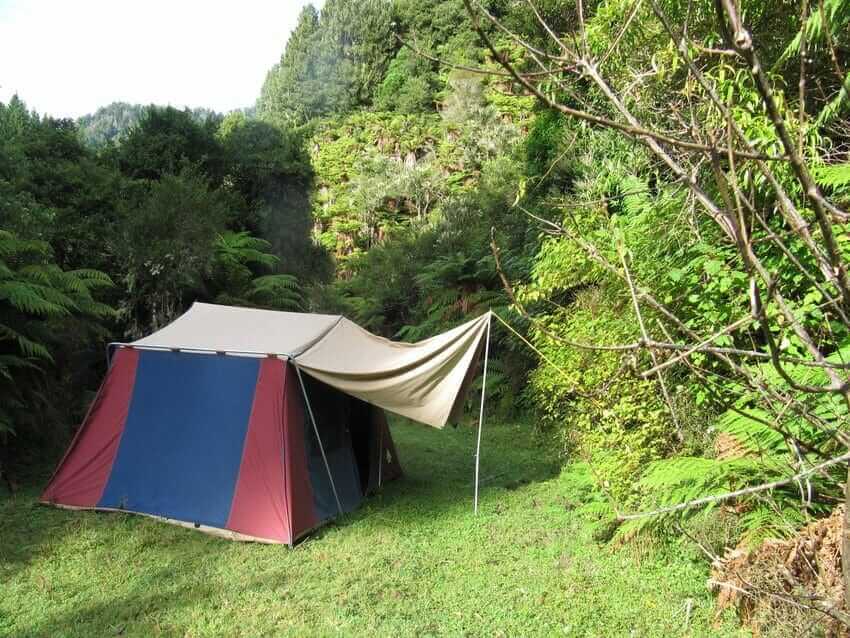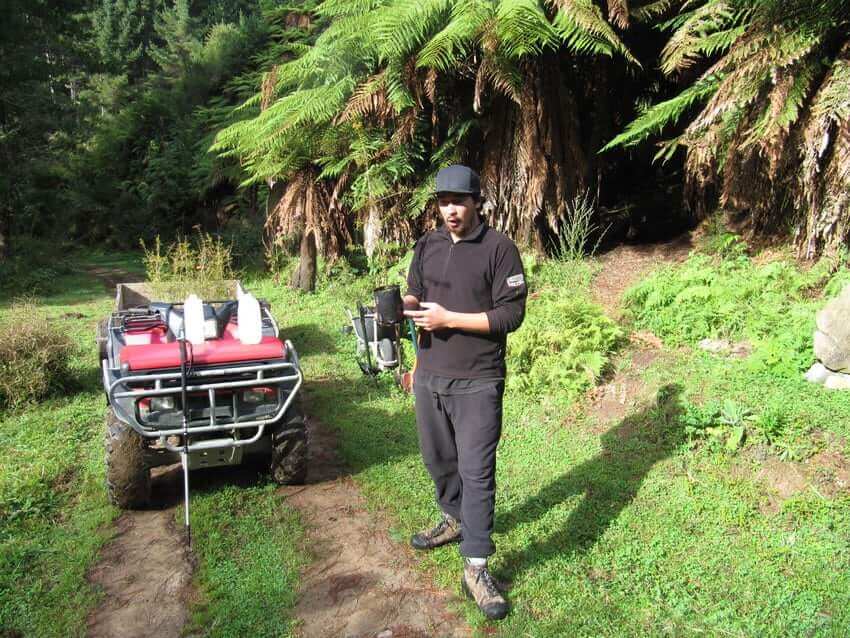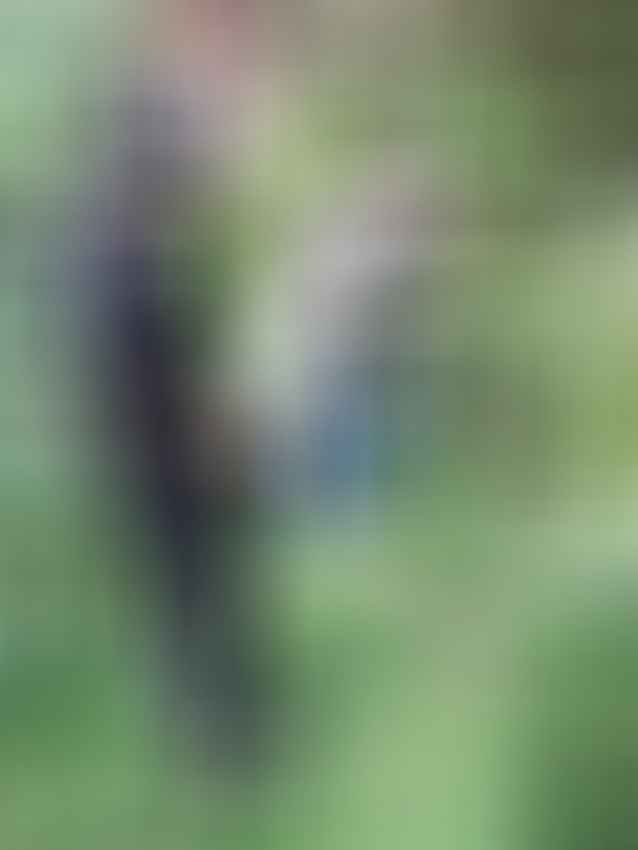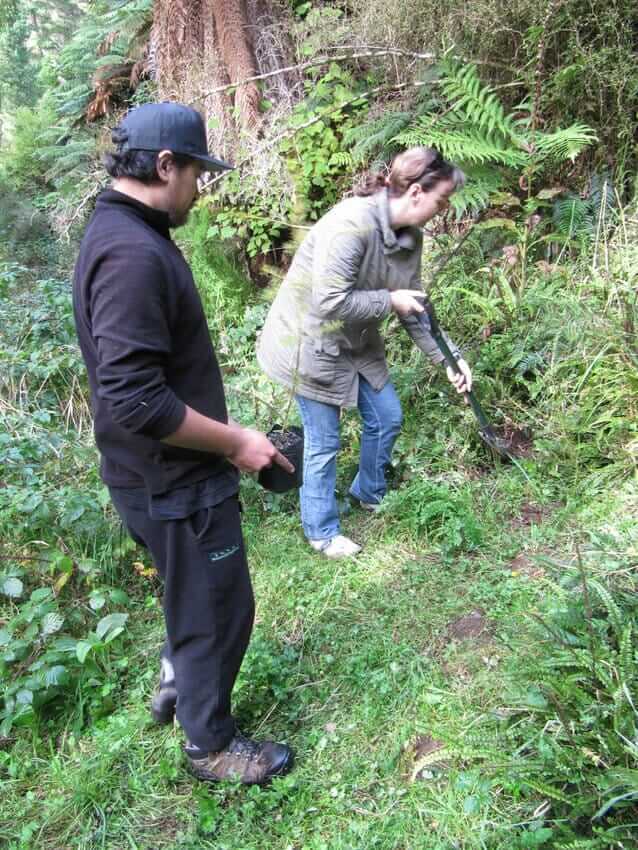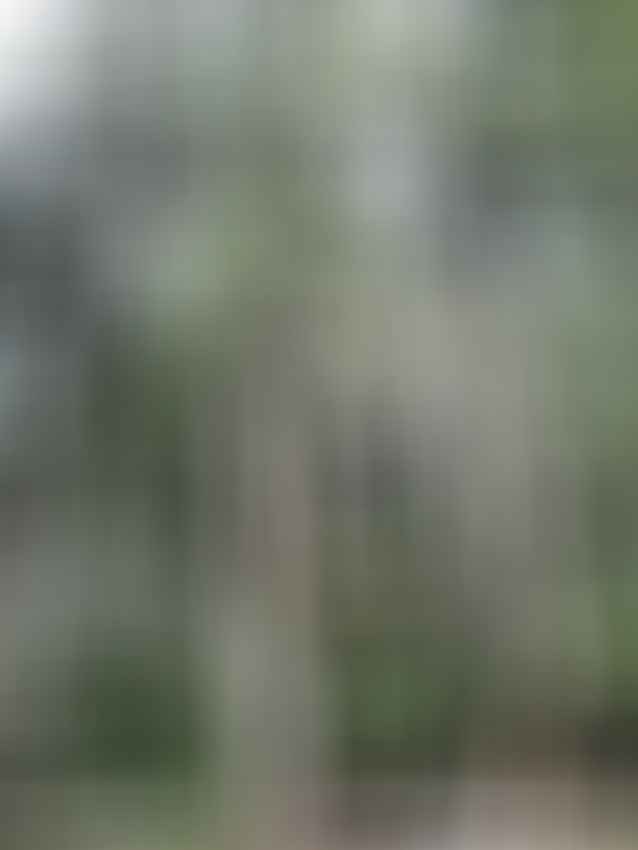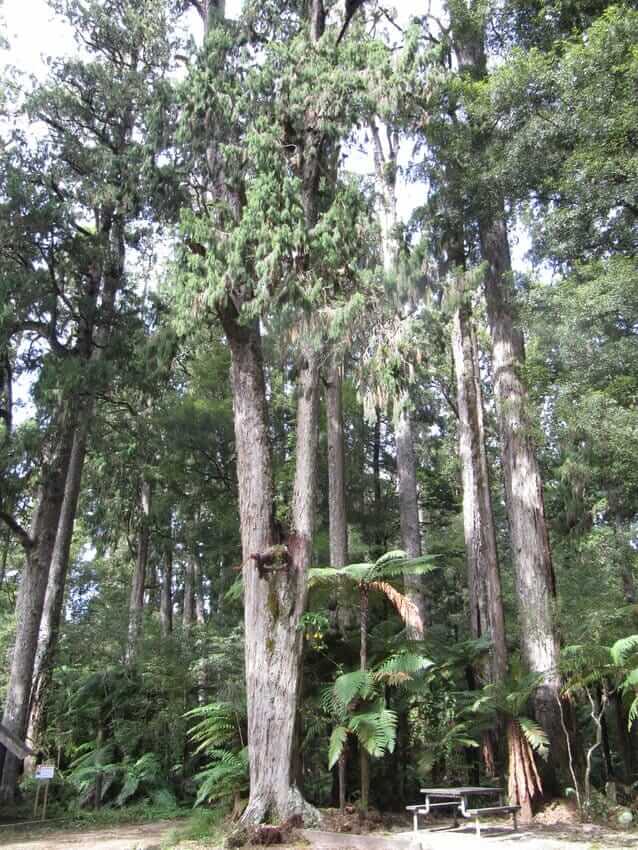 Read text as PDF
Acquire this text as a PDF (only for own use without passing it on according to Terms and conditions): Please send us one after purchase eMail with the desired title supportberufebilder.de, we will then send the PDF to you immediately. You can also purchase text series.
4,99€Buy
Advice on success, goal achievement or marketing
You have Ask round to Career, Recruiting, personal development or increasing reach? Our AI consultant will help you for 5 euros a month – free for book buyers. We offer special ones for other topics IT services
5,00€ / per month Book
Book eCourse on Demand
Up to 30 lessons with 4 learning tasks each + final lesson as a PDF download. Please send us one after purchase eMail with the desired title supportberufebilder.de. Alternatively, we would be happy to put your course together for you or offer you a personal, regular one eMail-Course - all further information!
29,99€Buy
Skate eBook as desired
If our store does not offer you your desired topic: We will be happy to put together a book according to your wishes and deliver it in a format of yours Choice. Please sign us after purchase supportberufebilder.de
79,99€Buy