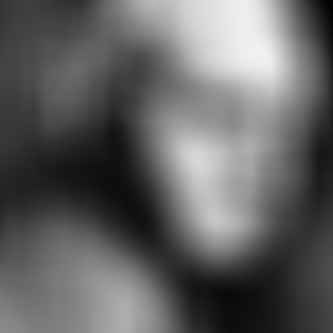 Many good inventions would be without imaginative ones entrepreneur unthinkable - for example the frozen food, which is the stressful one for us today Everyday life relieved. Clarence Birdseye invented the process with seven dollars, ice, salt and an electric fan.#
Taken from the Inuit
The American marine biologist Clarence Birdseye witnessed in his research trips from 1915 to 1922 to Labrador in Newfoundland over and over again how Inuit used the cold and their icy habitat to make their main food - the fish - long-lasting: they froze him.
To this end, they hanged their fresh catch or the looted booty into the icy cold, up to minus 45 degrees Celsius. Within a short time, fish and meat were frozen. The preserved food lasted all winter, and after thawing, they still tasted just as fresh as they were just caught or killed, even after weeks and months.
Little money and plenty of imagination
In IdeaBirdseye was very fascinated by the idea of ​​preserving food gently for a longer period of time without major loss of taste or quality. The task now was to develop a way of generating artificial cold that – just like the natural, arctic cold in the Canadian province of Newfoundland – food fast frozen.
The books on the subject (advertising)
The marine biologist found that once the food was frozen, it kept it optimally at a temperature of 0 degrees Fahrenheit. From 0 degrees Fahrenheit, the cell activities completely come to a standstill, which would otherwise lead to spoilage.
The equipment available to him was more than meager and consisted of seven dollars, ice, salt and a fan with electric drive. But Birdseye, a natural scientist, knew no boundaries, and so developed the first shock freezing system, which enabled him to cool the fish, fish fillets, vegetables, meat and other foodstuffs simultaneously and in a very short time.
An idea is history
But Birdseye was also a businessman; He made sure that the new form of supply was introduced into the hands the consumer got there.
Discounts for your success (advertising)!
On Thursday, the 6. For the first time in March 1930, residents of Springfield, Massachusetts, were able to buy packaged, frozen foods - the birth of frozen foods. They offered vegetables, fruits and fish.
Success also in Germany
And that was also ingenious: since there were still no classic freezer chests or cabinets, the already existing ice cream rests were used and used as retailers in the trade.
On the occasion of the ANUGA 1955, the general food and confectionery exhibition in Cologne, the starting shot for the frozen food in Germany fell. There, six frozen food producers presented their products in household packs to the representatives of the trade.
Just one year later, the so-called "Cologne-Bonn chest test" started in the Rhineland. In the Rhine region, 400 chests have been set up in which brave grocers can store their customers were able to offer frozen goods for the first time - with a resounding success Success.
Was theHead-Consumption At an average of 1960 grams in 400, that's how the Lust on the food supply from the cold increased almost a hundredfold.
Read text as PDF
Acquire this text as a PDF (only for own use without passing it on according to Terms and conditions): Please send us one after purchase eMail with the desired title supportberufebilder.de, we will then send the PDF to you immediately. You can also purchase text series.
4,99€Buy
Advice on success, goal achievement or marketing
You have Ask about career, Recruiting, personal development or increasing reach? Our AIAdviser helps you for 5 euros a month – free for book buyers. We offer special ones for other topics IT services
5,00€ / per month Book
Book eCourse on Demand
Up to 30 lessons with 4 learning tasks each + final lesson as a PDF download. Please send us one after purchase eMail with the desired title supportberufebilder.de. Alternatively, we would be happy to put your course together for you or offer you a personal, regular one eMail-Course - all further information!
29,99€Buy
Skate eBook as desired
If our store does not offer you your desired topic: We will be happy to put together a book according to your wishes and deliver it in a format of yours Choice. Please sign us after purchase supportberufebilder.de
79,99€Buy