Science has also studied how to sell successfully on Amazon. An overview.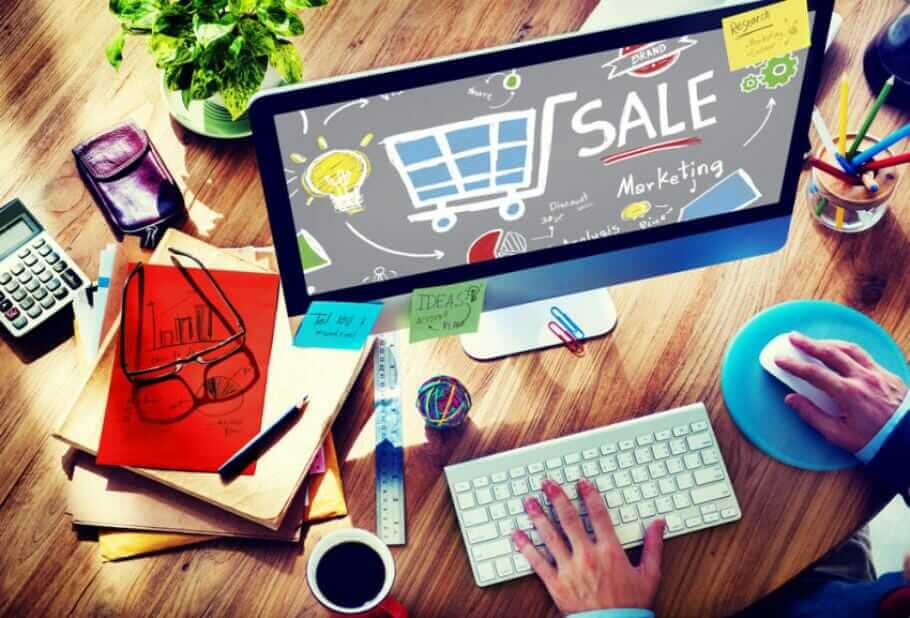 The risks are homemade by Amazon
In this article I will explain the success factors in eCommerce according to the models of the eBusiness experts Wirtz and Heinemann. I tried to connect the current success and differentiation factor models according to Wirtz and Heinemann directly to the Amazon Marketplace.
The risks in this business model are mainly specified by Amazon and can hardly be influenced by the dealer himself. Above all, future process changes by Amazon represent an incalculable risk component for the retailer, since process changes always come with them Costs, which are passed on to the dealer, may be connected.
Opportunities and risks for online retailers
The scientific model of Dr. Bernd B. Wirtz, expert for eCommerce at the University Witten-Herdecke, should the (potential) Online- Introduce merchants to the advantages and disadvantages of the marketplace.
The opportunities and risks that are possible for the online retailer are also shown directly entrepreneur can be derived when selling via Amazon.
Success factors are system-immortal
Thus, success factors or differentiation factors exist, which are largely provided by Amazon as a service provider. Other factors, however, are made more difficult or even obsolete by using the Marketplace.
Finally, there are numerous success and differentiation factors that the online retailer should pay attention to in order to ensure sustainable Success with the Amazon Marketplace.
| | |
| --- | --- |
| success | Features |
| Content | Effective presentation of products and services |
| Convenience | Develop a user-friendly and intuitive website |
| Control | Extent of independently controllable processes |
| Interaction | Building and maintaining individual customer relationships |
| Community | Establish and maintain relations with like-minded individuals, groups or organizations |
| Price Sensitivity | The pricing competence for products and services |
| Brand Image | Building a reliable brand in e-business |
| Commitment | A strong motivation for Internet use and the desire for constant innovation |
| Partnership | Extent of the use of partner relationships in the value added, in order to expand the Internet presence |
| Process Improvement | The company's competency to adapt and automate business processes |
| Integration | Supporting the partnership and process improvement through the underlying IT systems |
Success factors of strategy implementation according to Wirtz
The success of an eCommerce business start-up using the Amazon Marketplace depends largely on the specifics Company, as well as various environmental conditions, but basic factors and parameters can be identified, with knowledge and attention to which the eCommerce success sustained can be increased.
Here Wirtz focuses on the strategic elements that are to be implemented in the business model in order to establish a sustainable and successful business model and to reduce the susceptibility to crises. The table above shows this clearly.
Transfer theory to Amazon
If the strategic success factors shown in the table according to Wirtz are transferred to the business model of the Amazon Marketplace, the success factors Convenience, Community, Partnership and Process Improvement for the dealer of Amazon are taken over, see orange coloring in table.
Thus, the marketplace retailer only has the task of concentrating on providing the end customer with optimal product presentation (content) and establishing a communicative customer relationship with this (interaction).
Pricing and integration
Of highest relevance for the Marketplace dealer is also a high price-setting competence (Price Sensitivity), as well as a collaborative integration and continuous improvement of the Amazon Seller Central system with the system world of the Marketplace dealer (integration).
For this, in addition to the use of a merchandise management system, the use of a CRM system is recommended in order to optimally manage the customer relationship (Interaction
The desire for constant innovation
In order to be able to ideally implement the strategic success factors relevant to the Marketplace dealer, a high affinity for Internet use and the will to constantly Innovation (Commitment) essential. The strategic success factors of the marketplace dealer have been marked in blue in the table.
Taking into account the strategic success factors according to Wirtz, however, the Amazon Marketplace also carries great risks. These were marked in red in the table.
Risks from Amazon Market-Place
If a marketplace dealer works exclusively with the Amazon platform and does not maintain any other sales channels, it will be extremely difficult Brand in eBusiness/eCommerce (brand image). Another one Risks for the marketplace dealer represent the independently controllable processes.
Read text as PDF
Acquire this text as a PDF (only for own use without passing it on according to Terms & Conditions): Please send us one after purchase eMail with the desired title supportberufebilder.de, we will then send the PDF to you immediately. You can also purchase text series.
4,99€Buy
Book eCourse on Demand
Up to 30 lessons with 4 learning tasks each + final lesson as a PDF download. Please send us one after purchase eMail with the desired title supportberufebilder.de. Alternatively, we would be happy to put your course together for you or offer you a personal, regular one eMail-Course - all further information!
29,99€Buy
Skate eBook as desired
If our store does not offer you your desired topic: We will be happy to put together a book according to your wishes and deliver it in a format of yours Wahl. Please sign us after purchase supportberufebilder.de
79,99€Buy
Corporate publishing and advice
You want to publish, increase your reach or as an employer Candidate speak to? For these and other topics we offer special Consultant packages (overview) - For example, a personal phone call (price is per hour).
299,00€Buy