What causes us stress isn't too much work, it's directed work. And often we are controlled by social conventions and the Opinions others more than we realize ourselves. What can we do against it?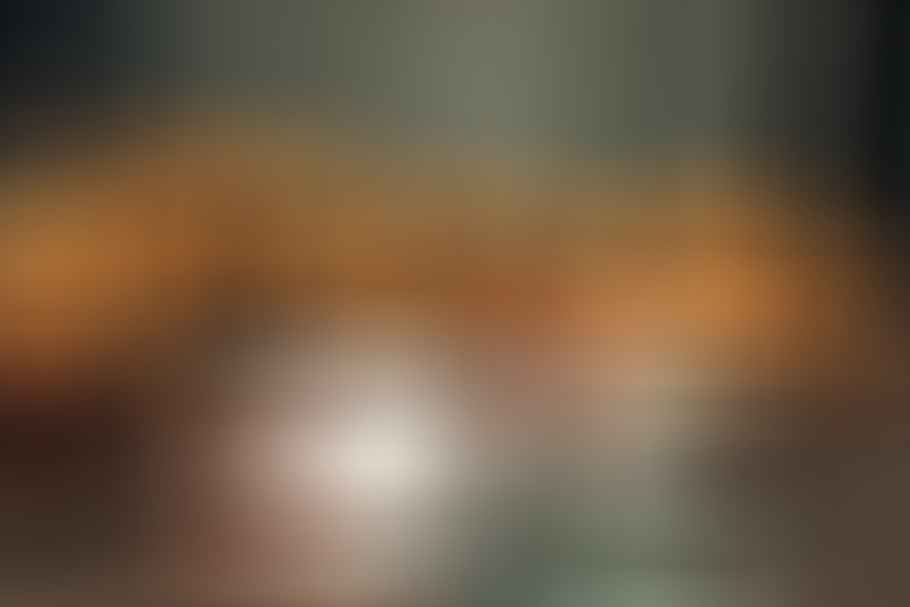 Is Time Management Dead? No, but external control!
Some time ago, of all people, the pope of time management, Lothar Seiwert, did that Time management declared dead. Because he has recognized: We do not live less stressful if we organize our time as efficiently as possible. But when we work self-determined instead of being determined by others. Or in short: who does what for him Fun does and what he can represent in front of himself and others, lives and works better.
Now, foreign determination is not just made by one Executive triggered, which tells us what we have to do and not to do. First, there is the infamous inner critic, which we must win. And that's hard work! But there are also plenty of external critics who stir up our fears with their opinions and implicit expectations – and who may make us do things that we don't want to do at all. How strong are these expectations? resistors are often, you get to feel at the latest when you rebel against it.
The books on the subject (advertising)
The topic of working independently in the home office is on everyone's lips. And this discussion shows a lot clear: Self-determined work still does not want to work perfectly. Be it because that trust the superiors lack their own self-discipline - or because everyone involved, despite various technical innovations that could actually make work better, still cling to social conventions from the last millennium.
Some time ago, for example, a social media manager and Best of wrote HR - Berufebilder.de® author on why she differs from Facebook had said goodbye. She was heavily criticized for this – especially by her own colleagues from the Industry. They doubted that a social media manager could afford to be on Facebook to renounce. The social conventions say hello. The Boy Ms. but continues to go her own way. And defends it with clever arguments. For example, that in an increasingly complex World specialization in certain areas is essential. And that only through such Measures social innovations are possible at all.
7 tips for self-determined work organization
I have summarized the arguments for an independent, self-determined way of working and also explained what exactly makes this more efficient. Below you will find 7 tips on how to defy Criticism and outside determination gets its own way:
Specialize: The world today is complex, knowledge unmanageable. This also applies to the internet and social media, which are constantly differentiating themselves into new developments. Nobody can see all technical developments. One has the entire strategy in mind, the other individual tools.
Just no perfectionism: Of course, specialization also requires that you openly admit to excluding certain areas. This is difficult in a perfectionism work culture. For example, not every social media manager is proficient in handling critical comments. That is human and understandable, and one can be open to it.
Strong together: A good alternative to fighting each other is to cooperate. According to the motto "Together we are strong", different skills can complement each other. Unfortunately, it is used far too seldom because at the end of the day everyone prefers to roast their own chicken and squints for the best place by the campfire.
Choose wisely: Regardless of the specialization, it is important to find out where your target group is so that you can achieve your goals. For this you have to choose wisely: For companies that want to sell something or reach students, Facebook be your first choice. If, however, institutions and educational institutions want to reach company representatives, Xing as a business network and Twitter as a direct contact platform seem to be the more sensible communication channels.
Be an innovative trendsetter: Younger people in particular have faced Facebook increasingly turned their backs and looked for new forms of expression. If you want to set trends instead of just chasing after conventions, you have to do things differently. It is normal to be criticized.
One cannot afford to work according to regulations: The said article by Katharina Antonia Heder was also criticized because there is a difference between a social media manager's personal preferences and his professional duties. I see it differently: Doing work to rule, only completing tasks because they supposedly belong, usually does not lead to success. In today's working world, we simply can't afford to invest time in something that we don't put our hearts into.
Use personal preferences: On the contrary, everyone should specifically use their personal preferences. Those who do what interests them most are usually particularly good at it. So if you want to be professionally successful, you should invest your time in developing your own strengths.
Read text as PDF
Acquire this text as a PDF (only for own use without passing it on according to Terms and conditions): Please send us one after purchase eMail with the desired title supportberufebilder.de, we will then send the PDF to you immediately. You can also purchase text series.
4,99€Buy
Advice on success, goal achievement or marketing
You have Ask round to Career, Recruiting, personal development or increasing reach? Our AI consultant will help you for 5 euros a month – free for book buyers. We offer special ones for other topics IT services
5,00€ / per month Book
Book eCourse on Demand
Up to 30 lessons with 4 learning tasks each + final lesson as a PDF download. Please send us one after purchase eMail with the desired title supportberufebilder.de. Alternatively, we would be happy to put your course together for you or offer you a personal, regular one eMail-Course - all further information!
29,99€Buy
Skate eBook as desired
If our store does not offer you your desired topic: We will be happy to put together a book according to your wishes and deliver it in a format of yours Choice. Please sign us after purchase supportberufebilder.de
79,99€Buy