A full 65 percent of German workers in the free Economy do not value their job very much for sure a. 27 percent of 21 to 30 year olds are even actively or less actively looking for a new employer.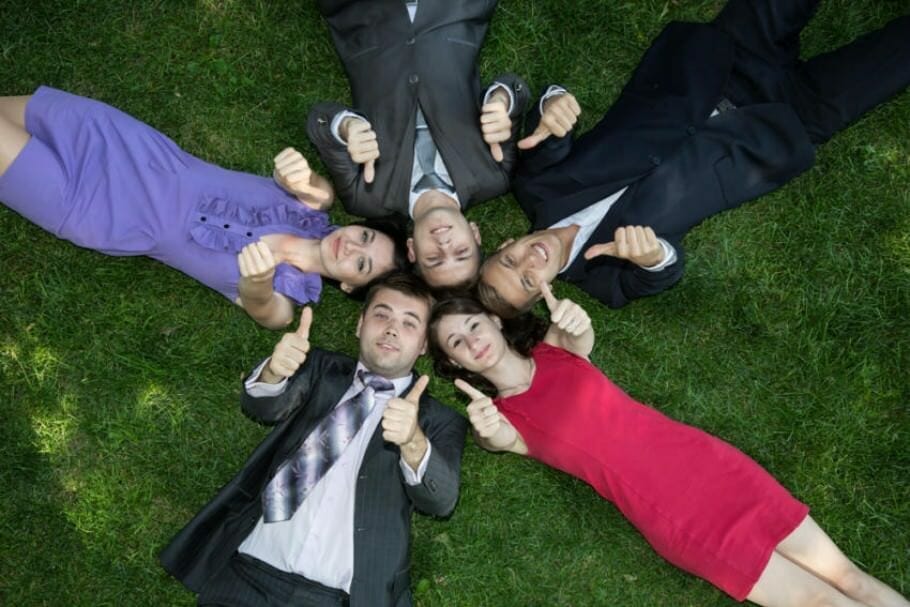 High willingness to move among young professionals
Overall, almost a third of all younger employees are open to new ideas. This was the result of a study in 2015 Career– and the willingness of German employees to change jobs. It is all the more important as an employer to create incentives to stay - and to show that you are in good hands here.
The importance of employee retention, called Retention Management in the professional yargon, should be known to all those who had to arrange overtime because of the difficult workforce and thus the other colleagues had annoyed.
What Firms Can Do for Employee Engagement - 7 Tips
Long-term HR planning is important. After all, the training phases are expensive and time-intensive, costing double staff and perhaps the loyalty of the next employee who finally throws the towel because of too much work.
More Money or mobility concessions then often no longer count. A sustainable use of human resources right from the start is the key to a long-term commitment to the Company. However, there is still more that companies can do around Employees to keep.
Express esteem: An employee usually feels good, especially when he knows that his work is valued and his job is considered positive. The classic carrot and whip model works better when praise is distributed and genuine appreciation is given. Of course, some criticisms must be made when things go wrong - but the feeling of doing a good job and not having to fear for work is what motivates most workers to stay. After all, everyone wants to be appreciated. A small praise can help a lot and express: You are important here, this company needs you.
To mediate longevity: Planning conveys security. Just like the certainty that the employer is doing something to retain the employee: transferring a project that is designed to last several years and involves responsibility. A senior position in the team that conveys that precisely this employee is important. Offering employee loans that relieve the employee of large projects, such as buying a house near the company, which on the one hand contributes to the employee having a self-interest in staying in the company and on the other hand also implies from the employer's side that the employment relationship is perceived as a long-term one. The offer of a company pension or health care options also gives employees the feeling that someone has an interest in their long-term loyalty to the company. This conveys respect and security.
Create a work-friendly environment: An environment in which the office occupants feel comfortable is conducive to the working atmosphere. On the one hand, this includes a productive atmosphere - i.e. an appropriate noise level, enough space for every employee, comfortable office furniture - but on the other hand also the feel-good factor. Sufficient oxygen, an attractive environment, but also a place where the employees can get together for private conversations and clear their heads for a moment. In some agencies, the table football functions as a break, in others it is the roof terrace where you can just enjoy the view. Supporting these little breaks ensures more satisfaction and productivity, so that even after the break, the "lost" time is made up again.
Team building: Employees who maintain a good relationship with their colleagues and can also experience informal meetings and discussions at work are more motivated. A functioning team that works well and enjoys working together only has positive effects on the performance of the individual. In this way, agreements work more efficiently, a short chat in between provides distraction and the employees come to work in the morning more motivated when they know that they will meet nice people again today. It makes sense to use this effect - which is why a company outing, company celebrations and team-building measures are so important. Creating even small spaces where short private conversations are possible - like the tea kitchen or a seating area - ensure stronger relationships among team members.
To understand: The employee is missing this month for the second time because she was caught by the flu. Another is missing, because the child has become ill and has no time to care about it. The bus was late and some employees are arriving too late - things like this happen and are not a reason to get angry. Everyone has a bad day once, slept and comes too late or the external circumstances simply ensure that it is currently not so round. A month of poor performance does not necessarily mean that the employee has no more fun at his job and is eager to be resigned. Rather, it is often other things that just block him. Of course, no private life should permanently play a role in the work - but if it happens now and then, that is no reason to terminate with notice. If it does - and in the long run - prefer the personal discussion with the concerned employee. This creates clarity and provides a valuable opportunity to deepen the bond to the company. If you feel well-cared for and know that a great favor has been done to him, you would like to work it out afterwards.
Create incentives: Only 27,5 percent of German employees do not want opportunities for advancement in their company. Conversely, the rest would like to make more of themselves and also have the opportunity to evolve. Seeing and tackling this trend makes a big difference. The offer of further education seminars or the internal promotion can be very motivating. Important: Do not make empty promises - because who does not feel taken seriously, is faster away.
Provide feedback: Regular feedback is essential in order to recognize the needs of your own employees and to communicate your own. It doesn't have to happen every month, but an annual meeting is not enough in the long run and makes it something bigger than it should be. Small, not particularly formal conversations are sufficient to ask whether the employee still feels comfortable and can handle his or her tasks. These conversations should also be held accordingly if it is not just about criticism - this destroys any good relationship with the employee in the long run. Anyone who feels close to the company and knows that their work is valued, that their opinion counts and that they are allowed to express criticism, will be committed in the long term and feel comfortable at their workplace - the key to successful employee retention.
Read text as PDF
Acquire this text as a PDF (only for own use without passing it on according to Terms & Conditions): Please send us one after purchase eMail with the desired title supportberufebilder.de, we will then send the PDF to you immediately. You can also purchase text series.
4,99€Buy
Book eCourse on Demand
Up to 30 lessons with 4 learning tasks each + final lesson as a PDF download. Please send us one after purchase eMail with the desired title supportberufebilder.de. Alternatively, we would be happy to put your course together for you or offer you a personal, regular one eMail-Course - all further information!
29,99€Buy
Skate eBook as desired
If our store does not offer you your desired topic: We will be happy to put together a book according to your wishes and deliver it in a format of yours Wahl. Please sign us after purchase supportberufebilder.de
79,99€Buy
Corporate publishing and advice
You want to publish, increase your reach or as an employer Candidate speak to? For these and other topics we offer special Consultant packages (overview) - For example, a personal phone call (price is per hour).
299,00€Buy