The Job Media design is very popular in Germany and is one of the most sought-after apprenticeships. On the one hand, this is due to the range of activities, on the other hand, interested parties do not have to studieren. But how does she see it? Vocational Training and what awaits you in professional life? We take a closer look at the top training occupation.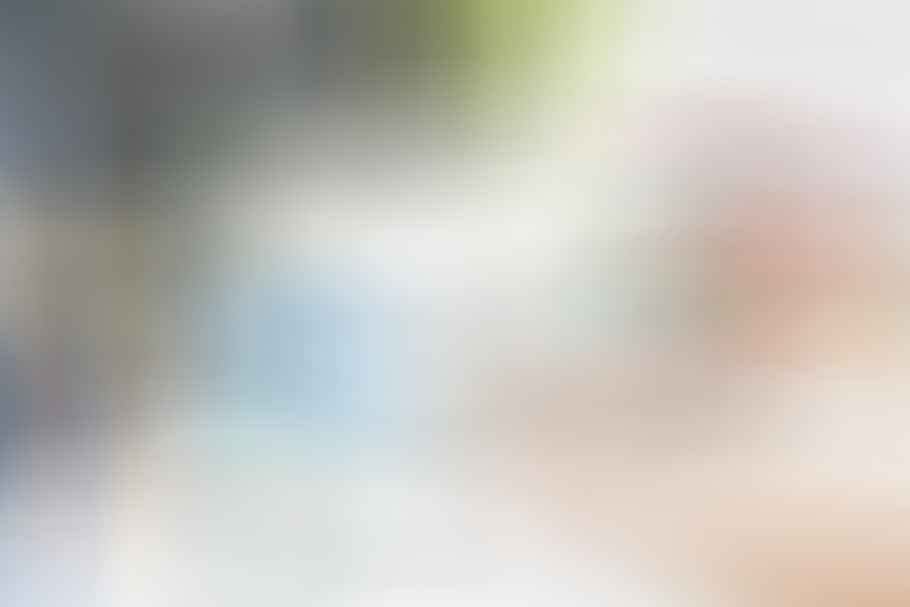 Web or movie? Different emphases
If you are interested in the profession of the media designer, you can choose between two training courses for media designers:
Media designer in image and sound
Media designer in digital and print
Both courses sound similar at first. Due to the different focal points, however, there are quite large differences. Anyone planning to complete an apprenticeship as a media designer for image and sound specializes in audio and video technology and thus lays the foundation for a possible one Career in the film and television industry. Ideal if there is a keen interest in moving images and/or audio. In addition to image processing and sound and video technology, screen design and animation are on the curriculum.
Digital, Print or Consulting?
Who, on the other hand, needs training as a media designer Digital and print, focuses on the design of websites, brochures, books and other printed matter. During his professional training he deals intensively with image processing, media planning, design techniques and typesetting.
After basic training as a digital and print media designer, you can even specialize in various areas. If you choose z. B. deepening in the field of design and Technology, the focus is particularly on the technical part of the training. In times of increasing digitization, this area is particularly in demand.
Does the customer service tell you more? Then select the area Consulting and Technology. In the focal area conception and visualization one is responsible for the target group analysis and creation of media concepts. This three-year training also takes into account the latest technological developments. Since 2013, focal points such as social media and 3D animation have also been part of training.
Recognized education with IHK degree
In contrast to similar professions such as web designer, computer animator or social media manager (through training in social media we have already reported in detail), the media designer is a state-recognized education with an IHK degree.
It usually lasts three years, but can be shortened by up to a year if you have the appropriate qualification. There are various possibilities for the training as a media designer:
Dual education
On the one hand, the training can be completed as dual training in a company with a vocational school. In this case, the trainee is involved salary up to 911 euros in the third year of training.
Training with educational institutions
In addition to the dual training System is the training to become a media designer with an IHK degree, also at non-profit or private educational institutions such as the cimdata Educational Academy possible. Such a school education has the advantage that the lecturers are active in parallel in the relevant Industry are active. Asked Tasks are based on questions of the current market and contain a very strong practical relevance.
Which school is required
It is not firmly agreed which school leaving certificate is necessary for the training. Formally, a secondary school degree is sufficient. In addition to the degree, the job market also includes your practical experience. In this case, a school education with a high degree of relevance and practical relevance is very beneficial, as there is already a lot of practical experience in different areas.
The difficulty, however, is to find a suitable training place in the coveted occupational field. Our application tip: Be creative! In creative professions one can be more original Application quite positive on itself I aufmerksam . make
The professional prospects of Traumberuf
Finally, career prospects are also varied. Whether in publishing houses, in advertising agencies, in the medium-sized industrial enterprise or as an independent media designer, the possibilities are manifold. Depending on the position, you are more likely to work strategically or operationally.
But the run on the job is also great and you compete with numerous competitors for the popular positions. who here successfully wants to be, needs a lot of staying power.
Earning potential and future prospects
State-approved media designers to earn quite different. Depending on specialization, employer, regional collective agreement, level of education and professional experience, salaries can vary widely. Media designers who, in addition to their creative work, are also willing to take on additional responsibility have good prospects of earning a living.
And, of course, the media designer profession is subject to constant change due to the numerous technical innovations. Training as a media designer can therefore only be the basis for a successful career in the media, which is constant further training and openness to new technologies mandatory. New perspectives arise with the introduction of newer technologies.
Read text as PDF
Acquire this text as a PDF (only for own use without passing it on according to Terms & Conditions): Please send us one after purchase eMail with the desired title supportberufebilder.de, we will then send the PDF to you immediately. You can also purchase text series.
4,99€Buy
Book eCourse on Demand
Up to 30 lessons with 4 learning tasks each + final lesson as a PDF download. Please send us one after purchase eMail with the desired title supportberufebilder.de. Alternatively, we would be happy to put your course together for you or offer you a personal, regular one eMail-Course - all further information!
29,99€Buy
Skate eBook as desired
If our store does not offer you your desired topic: We will be happy to put together a book according to your wishes and deliver it in a format of yours Wahl. Please sign us after purchase supportberufebilder.de
79,99€Buy
Corporate publishing and advice
You want to publish, increase your reach or as an employer Candidate speak to? For these and other topics we offer special Consultant packages (overview) - For example, a personal phone call (price is per hour).
299,00€Buy