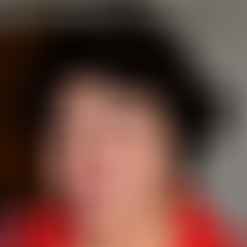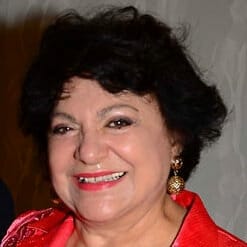 In the interview speaks Dr. Theophana Princess of Saxony-Katte on the challenge of buying oil as a woman in Iraq, emancipating and revealing her personal recipe for success.
Dr. Theophana Princess of Saxony-Katte and Duchess of Saxony was born 1949 in Sofia. Her father Peter Aladjov was Minister of Finance and Economics in Bulgaria during the Second World War, later he bought a successful trading company in Germany. Theophana was first married to Hermann Prince of Saxony and has four children with him. After his death she married the civil engineer Hans Hermann Katte.
Ms. Dr. Princess of Saxony, what did you study? What is that? Dr.-Title?
Oh, I studied everything: Economy, law and art history. I have mine in there too Dr.-Phil made. But just because it was quickest: My dad needed me back then in ours Corporate, Actually, I have always worked in business.
What did your company do exactly?
At that time we had Germans Technology and industrial products are sold abroad and raw materials are bought there
The books on the subject (advertising)
What was your biggest challenge?
There were many challenges: I dealt with mine Tasks always intentionally overwhelmed, because that's the only way you can achieve the impossible.
But my most difficult task was probably when Boy Woman buying up tankers with crude oil in Iraq in the early to mid 70s?
Why what is so complicated?
Because I've dealt with people who use it as insult considered even speaking to a woman, let alone doing business. At that time, women were not even allowed to go to the restaurant alone.
Discounts for your success (advertising)!
And when I was invited to business partners, I often had to sit for half an hour because I thought I was only the secretary.
How did you manage to successfully complete the business?
With Tricks: I have always said that I am acting on behalf of my father, even if I had to sign important documents.
And even though I wanted some warm food, I said my father is coming - and then I ate it myself.
And that was accepted?
Well, that's what they wanted too Shop complete and had none Choicethan to accept me as a business partner.
Secretly I have always laughed about this game broken and also my business partners had soon understood that I was actually the boss. But I always had to build this bridge for them, they needed the facade of a man behind it. Anything else would have been a face loss.
Did you find it generally difficult to be a woman?
In Western Europe I have such Problems not felt so much, there I was usually successful and Respect conceded.
And communist China, too, was very emancipated. However, the market was quite unpredictable for us because of the size of the country.
How do you get respect?
I think it is very strong and as someone who has many doors.
What would you advise ambitious women to be successful: show yourself to be strong enough, or rather to exercise restraint?
That depends: If someone is too pushy, whether male or female, I always think it lacks substance. If you can do something, you don't have to let it hang out.
However, if men block the way for women because they have problems with their own ego and can not recognize the equality of women, then woman should show them where the lipstick hangs.
How does it work best?
With Courage and can. Quality is the most important sign of success and then there will be enough competitors.
However, men often do not trust enough courage to protect them. However, a woman needs support, especially in pregnancy - and a man is also needed.
What do you think of as a mother of four children of state measures such as parental benefit or childcare allowance?
I find it nice that men participate in child rearing and even change diapers. With the father of my children it was different: when he came in, the baby girl had to leave the room with the baby.
The Streit However, the childcare allowance is silly, I don't understand him: Everyone should do what they want: Those who prefer to raise their children at home should do so and can be happy if they still Money receives. And everyone else can go to work and take care of children to organize.
You are patron of the Society of friends of the German Heart Center - what gives you the honorary activity?
I've been there since the early 90's. Others People Being able to help gives me great inner satisfaction and happiness. It makes me feel very rich. On the other hand, it is unfortunate not to be able to give.
Read text as PDF
Acquire this text as a PDF (only for own use without passing it on according to Terms and conditions): Please send us one after purchase eMail with the desired title supportberufebilder.de, we will then send the PDF to you immediately. You can also purchase text series.
4,99€Buy
Advice on success, goal achievement or marketing
You have Ask about career, Recruiting, personal development or increasing reach? Our AIAdviser helps you for 5 euros a month – free for book buyers. We offer special ones for other topics IT services
5,00€ / per month Book
Book eCourse on Demand
Up to 30 lessons with 4 learning tasks each + final lesson as a PDF download. Please send us one after purchase eMail with the desired title supportberufebilder.de. Alternatively, we would be happy to put your course together for you or offer you a personal, regular one eMail-Course - all further information!
29,99€Buy
Skate eBook as desired
If our store doesn't offer you your desired topic: We will be happy to put together a book according to your wishes and deliver it in a format of your choice. Please sign us after purchase supportberufebilder.de
79,99€Buy