Stress and pressure are omnipresent in our society. It is all the more surprising for many to realize that it is often homemade - and that everyone can do something about it themselves. An effective tool: stop the carousel of thoughts.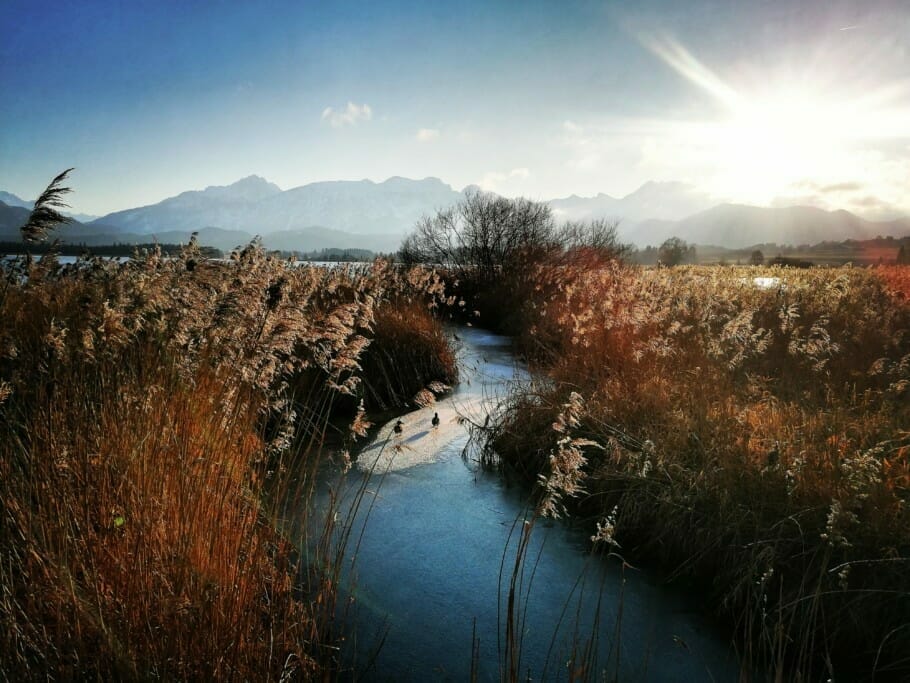 Defenseless against stress and excessive demands?
An ever-increasing part of the working population feels that they are exposed to professional stress and pressure in a downright defenseless manner. Between the demands of bosses, colleagues and private life has been wiped out, many have lost a sense of self-efficacy.
As a result, many working people sometimes think about problems around the clock, and actually ponder them. It is completely normal to occasionally worry and worry about important things: will the project be completed in time? Will the important meeting lead to the result? Is my job safe?
When productive thinking becomes brooding
However, if you do not think productively, but rather ponderlessly turns in a circle or if you are constantly worried about something that you cannot change anyway, thinking becomes an end in itself.
Those affected simply cannot stop brooding. This can even result in what is known as thinkaholism, which increases problems such as psychic can lead to stress and sleep disturbances; a real vicious circle begins. In my private life, I know a person who was so stressed by a change of location that they couldn't stop thinking negatively. It is precisely in such cases that the following tips come into play.
Stop the carousel of thoughts - but how?
Because when in doubt, there are very simple solutions to stop the carousel of thoughts - through simple, effective strategies that can support us. First of all, it is about identifying your own stressors and understanding what actually stresses us. Because every person is different and also stressed by different things. Everyone has to find out for themselves how they can best cope with their individual stress. It helps to go through the following checklist for yourself:
What if ... "," Couldn't have… "," Could I… "- do many of your thoughts start with such sentences?
Do you tend to worry excessively about things but not change anything?
Rolling a thought from right to left for hours, not being able to stop is not that strange to you?
What are the mechanisms behind your problem?
Why do you stress yourself with your thoughts?
What are the functions that stress does for you?
And which thought patterns do you follow that even increase the stress - on different levels such as physically, emotionally, mentally and in behavior?
Mindfulness walks against mental stress
In Füssen I interviewed the health educator Claudia Ziegler, who also regularly takes mindfulness walks against psychological stress and stress with spa patients. Your approach to turning off the mind carousel is a relatively simple method:
Every evening 30 minutes of moderate exercise in the fresh air, e.g. a walk. As a result, the body is supplied with blood, the muscles are moved and adrenaline is broken down. And, I say from my own experience, you will very quickly notice how stress is reduced and suddenly things that were previously extremely stressful leave you relatively cold.
10 tips for reducing stress through exercise and mindfulness
In addition, everyone can do a lot on the walk to significantly reduce their personal stress level, as I have found for myself. 10 tips:
Consciously perceive nature what is on the side of the path - especially things that you come across again and again.
Brainwalk: Doing small brain teasers like guessing games that fit the environment
Awareness in nature: what is striking, what is different? It's about stopping the brooding.
Attention to the little things: consciously doing things on the way that give me pleasure
This creates positive amplifiers that signal: here I am on the right path, here I am right in what I do.
Use the walk as an introduction to a regular evening ritual that promotes healthy sleep.
Focus on the essentials: colors, animals, plants along the way. This distracts from brooding.
Choose a motto to start with and then consciously follow it, thereby activating perception and senses.
Less is more, whether with food, wine or health-promoting measures: small stimuli ignite vitality, medium stimuli strengthen them, large stimuli weaken them.
Living in the here and now, not in the past, not in the future. What if thoughts should be turned off. You should only take steps when they are due and not drive yourself crazy beforehand.
Conclusion: The decisive factor is increased self-efficacy
The decisive factor for me with this method is that it increases self-efficacy with simple means. The point is not that I can do everything that day and exactly fulfill the plan that I have set myself. It is good what you have achieved. Who succeeds in doing this to himself clear doing can in this way undermine the feeling of being at the mercy of someone.
The AHA experience with Ziegler's method only came to me after the walk: a greater sense of self-efficacy. The reason: Once you understand that you have your stress under control, you will no longer be easily overwhelmed by the feeling of powerlessness and can also deal better with "stressful" situations. In the end, it is about sustainably reducing stress - and also doing prevention for the future.
Buy text as PDF
Acquire this text as a PDF (only for own use without passing it on according to Terms & Conditions): Please send us an eMail with the desired title to support [at] berufebilder.de, we will then send the PDF to you immediately. You can also purchase text series.
3,99€Book now
Find out more - our books on the subject
Or for a little more directly buy a whole book or eCourse on this topic, read on. Here you will find a suitable selection.
Buy eCourse on Demand
Up to 30 lessons with 4 learning tasks each + final lesson as a PDF download. Please send us an eMail with the desired title to support [at] berufebilder.de. Alternatively, we would be happy to put your course together for you or offer you a personal, regular one eMail-Course - all further information!
19,99€Book now