Personnel decisions sometimes have to be made more quickly than many employers would like. Instead of lengthy deliberation, the power of intuition helps.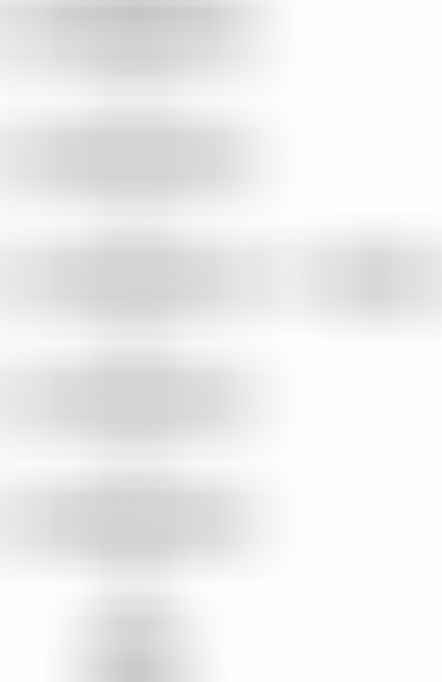 HR managers often have to make decisions quickly and under time pressure
Especially those who are looking for sought-after specialists who receive numerous offers from employers can apply as Recruiter or executives just don't give them weeks to carefully weigh up all the information. Sometimes she has to decision easy fast to be hit.
And also otherwise experience Executives im everyday management again and again situations that on the one hand leave you no time for detailed analyses, but on the other hand a quick and klare demand a decision. What helps them: use intuition and reason.
The 8 basic principles of decision-making: Better decisions & less stress
The books on the subject (advertising)
Making decisions is not always easy. Especially under pressure we are stressed, we don't have time or even need all the information available to us to make a decision. Luckily there are six stepsthat will help you make better decisions and Stress and reduce pressure. Here are 8 steps you can follow to make better decisions.
Define your goal: What is the point of this decision? For example, is it about hiring good employees, saving money or delegating tasks to have more time?
Understand the situation – what are the options? How do you find suitable employees?
Brainstorm all the possible outcomes of each option. Find alternatives for all applicants, don't just think about the ones you like the most.
Think about what could go wrong with that decision.
Think about how this decision will affect the future success of your business.
Consider the worst-case scenario of each option. What is the worst that can happen to you with this employee.
What is your gut feeling telling you? Just trust your intuition.
If there are still doubts: take a break and come back later to make a decision.
Use your intuition
Use the signals from your subconscious – your intuition – to make good and correct decisions. It feeds on your experiences and instincts. As rational People most of us are trained to negate these signals.
After all, their origin is unknown and we can not cite any technical evidence. Nevertheless, our intuition is a valuable guide that serves us well in many situations, precisely because it is not consciously controlled. Get used to perceiving and exploring your feelings.
Example 1: Bad experiences
Discounts for your success (advertising)!
Why do I want to with the new business partner no Projects make? Which signals trigger me negative associations? Is this a coincidence or is it worth investigating? If, for example, you have had bad experiences with very researched extravert partners, and if your new business contact is a person with just one type, then that could be the reason for your bad stomach.
Example 2: Quick acceptance of applications
Im Job Interview Manfred Denk made a great impression. Also be Curriculum vitae and the testimonials speak for him. Nevertheless, Norbert Fischer would prefer the talks with the others Candidates wait and see before making a decision. However, Manfred Denk urges a quick decision: "I would like to start with you. I only need a confirmation by Monday because I have other offers."
For Norbert Fischer, a purely rational decision would mean everyone Candidate to review and select the most appropriate one. But here he must immediately decide, although relevant information is still missing. One Combination from intuition, fact analysis and decision-making strategy can help you to make quick and yet safe decisions.
Decide with intuition and understanding
Applied to the example above, the decision making for Norbert Fischer look like this:
His abdominal feeling advised him to hire Manfred Denk.
He weighs up the associated risks: A better candidate could be rejected, the HR department could not agree with the procedure, Mr. Denk could disappoint expectations, ...
The risks seem acceptable to him.
He decides to hire Manfred Denk and make a quick offer. Finally, he can use the trial period and separate from Mr Denk, if the decision turns out to be a mistake.
This is how you make decisions you don't regret
Sometimes we have to make quick decisions depending on the situation. Especially when it comes to applications, personnel and managers are often asked to decide quickly for or against an applicant. When you are pressed for time and have to make many decisions quickly, you can try to use your intuition and your willingness to make decisions.
We should not ignore our physical signals and the inputs of our subconscious when it comes to making quick decisions. The more we learn about tapping into our intuition, the more likely we can avoid the stress and negative consequences of a decision we later regret.
Read text as PDF
Acquire this text as a PDF (only for own use without passing it on according to Terms and conditions): Please send us one after purchase eMail with the desired title supportberufebilder.de, we will then send the PDF to you immediately. You can also purchase text series.
4,99€Buy
Advice on success, goal achievement or marketing
You have questions about Career, Recruiting, personal development or increasing reach? Our AI consultant will help you for 5 euros a month – free for book buyers. We offer special ones for other topics IT services
5,00€ / per month Book
Book eCourse on Demand
Up to 30 lessons with 4 learning tasks each + final lesson as a PDF download. Please send us one after purchase eMail with the desired title supportberufebilder.de. Alternatively, we would be happy to put your course together for you or offer you a personal, regular one eMail-Course - all further information!
29,99€Buy
Skate eBook as desired
If our store does not offer you your desired topic: We will be happy to put together a book according to your wishes and deliver it in a format of yours Choice. Please sign us after purchase supportberufebilder.de
79,99€Buy