Workplace health management is "in", but many are not clearhow they should define the area of ​​responsibility and what the candidates should be able to do. So here is an overview checklist.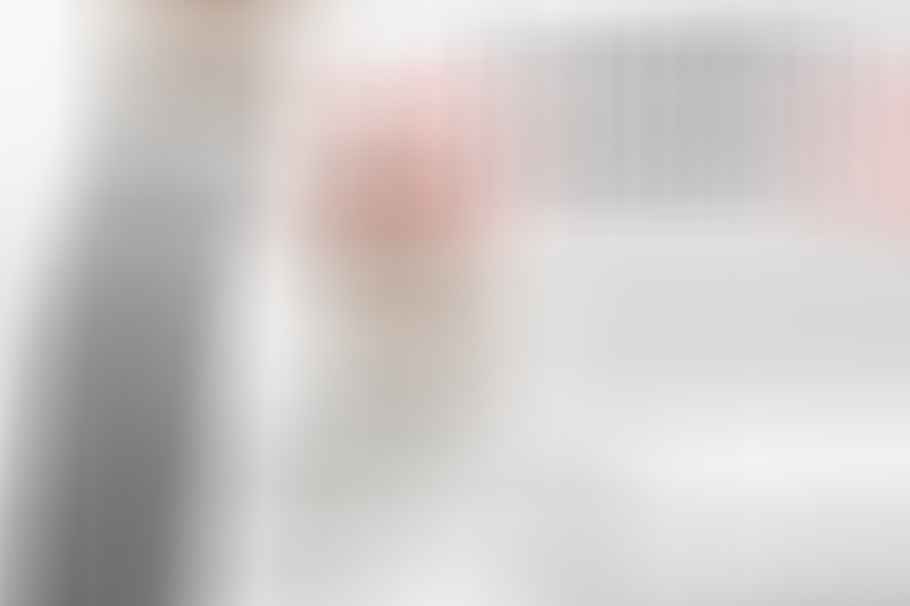 What companies expect from a health manager
More and more Company conduct a company health management for your Employees - in times of demographic change they have no other choice. But what do you have to pay attention to when it comes to creating the independent profession of health manager?
A health manager is expected to have a plan on how to promote corporate health and maintain healthy performance even in times of demographic change. Which skills should he bring? Health managers should not only be able to set up a WHM process, but they should also be the "engine" of WHM in their company.
Why health management
The books on the subject (advertising)
Because more and more companies are taking care of their employees and can no longer do without healthy and efficient colleagues. The reason for this is primarily demographic change – i.e. the aging of the population Society in Germany. In recent years in particular, occupational health management has developed enormously in commercial enterprises and also in the public sector.
For this purpose, more and more own positions are created, such as "The company health manager", which deals with health promotion in the company. Psychologists with a focus on industrial and organizational psychology, but also health scientists or sports scientists are primarily employed for this purpose.
Tasks of a health manager
This is very gratifying, because there have usually been more business scientists and lawyers in the HR departments in the past. But more and more "lateral entrants" with additional training in occupational health promotion are in demand here.
In the Tasks and activities of a health manager, it is primarily a matter of a planned, structured and goal-oriented approach in the sense of a management process. You have the challenging task Health tangible and "manageable" and to inspire employees for personal and professional health promotion. That is not always easy.
The six phases of occupational health management
Discounts for your success (advertising)!
An occupational health management is therefore divided into the following phases:
Strategic objective
Status Quo - analysis and evaluation of the actual state
Derivation of concrete operational objectives
Choosing health-promoting measures
Evaluation / evaluation of the impact of the measures and comparison with the objective
additional taxes
What does a health manager have to consider?
For a planned approach, health managers must consider the following, among other things Ask put:
Why does my company want to introduce a BGM system?
Where do we currently stand with employee health?
Where do we have health and health care?
In which "health fields" do we want / need to be active?
What are the appropriate measures to achieve these specific objectives?
How can we make the success of these measures visible / measurable?
How do we motivate our employees for more health care?
As you can see, the area of ​​responsibility of a health manager is very varied and versatile. But what exact requirements do you place on health managers? And which skills should he bring with him.
Skills for communication and motivation
There are now many companies that are committed to corporate health promotion and offer their employees a variety of offers. Not infrequently with the effect that at the beginning everyone yells "yes" and a lot of the colleagues join in, but with the weeks many programs fall asleep again and the number of participants decreases.
Health managers should therefore be very communicative and actively seek permanent exchange with the workforce. Only those who know what their colleagues want can do good health marketing in the company. For this purpose, employee surveys can be carried out on the one hand, but the personal Conversation with the employee is irreplaceable.
Teamwork
That is at least as important Teamwork eg in the cooperation with the personnel department and the executives. In many cases, the position is also affiliated with the HR department. This is about coordinating and approving personnel development measures, for example on the topic of "healthy management" with the PE colleagues to organize.
But also the Executives should be brought on board by the health manager. This isn't always light, as these are often measured against indicators other than health numbers. Anyone who manages to win over the superior as an ally and multiplier makes the work much easier.
Sportiness with exemplary function
"Last but not least" it is important for him to be "sporty" and Endurance and demonstrate frustration tolerance. Not all offers are always accepted as one imagines and wishes.
From time to time there are even "non-healthy people" who seem to have always found an excuse as to why this offer is not right for them or why the company needs to do a lot more. It is best if you go jogging yourself regularly or do other sports to keep yourself fit for this Job close. This keeps them healthy and ensures that they are a good and credible role model.
Request Checklist
Which requirements are made exactly to a health manager, we have listed here again in a checklist:
Can collect and evaluate health figures
operational resources and burdens
To develop solutions for the promotion of health resources
Solutions / ideas to reduce stress
Organize and coordinate measures for health promotion (project management)
health-promoting offers in the company permanently communicate
high participation rate
Build up / expand the interest and motivation of the employees and keep them long term
creative and innovative ideas themselves
Making the success of health promotion measurable
Read text as PDF
Acquire this text as a PDF (only for own use without passing it on according to Terms and conditions): Please send us one after purchase eMail with the desired title supportberufebilder.de, we will then send the PDF to you immediately. You can also purchase text series.
4,99€Buy
Advice on success, goal achievement or marketing
You have questions about Jobs, Recruiting, personal development or increasing reach? Our AI consultant will help you for 5 euros a month – free for book buyers. We offer special ones for other topics IT services
5,00€ / per month Book
Book eCourse on Demand
Up to 30 lessons with 4 learning tasks each + final lesson as a PDF download. Please send us one after purchase eMail with the desired title supportberufebilder.de. Alternatively, we would be happy to put your course together for you or offer you a personal, regular one eMail-Course - all further information!
29,99€Buy
Skate eBook as desired
If our store does not offer you your desired topic: We will be happy to put together a book according to your wishes and deliver it in a format of yours Choice. Please sign us after purchase supportberufebilder.de
79,99€Buy