The Human Resource Management Congress Berlin has just come to an end in Berlin, where we deal with all kinds of topics relating to the HR have discussed. Two crucial developments are imminent: Google is making mobile sites even more important – and is introducing a job search engine. What does that mean for Recruiting-Industry?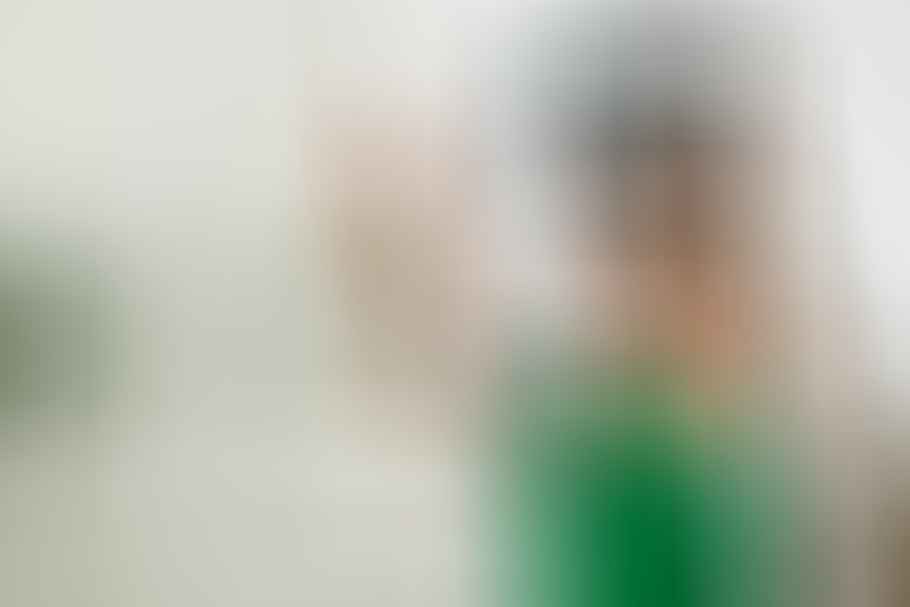 HR - job of the future?
At our panel at the human resource management congress in Berlin we discussed under the motto Proud2bhr whether HR can be proud of their recruiting job. Among other things, it was about topics such as recruiting processes but also the self-image and standing of HR managers in the Company and in the Society.
The crucial question was: Is HR the most important job of the Future, as our moderator Robindro Ullah found out? In any case, I sometimes ask myself the question: In times of digitization, automation and Google for Jobs, is HR even sustainable?
Google and Co: What happens to the recruiting industry?
The books on the subject (advertising)
What happens to HR if, for example, more and more jobs in companies are cut in the course of automation? What happens to Jobs when google comes for jobs? And what will happen to company career pages in July, when Google also introduces speed as a ranking factor for mobile pages?
The latter is a fairly concrete problem: Because mobile recruiting and career sites still present companies with greater challenges, such as this year's "Recruiting Trends 2018" study series by the Center of Human Resources Information Systems (CHRIS) of the Universities of Bamberg and Erlangen-Nuremberg and the career portal Monster shows:
Mobile recruiting is becoming increasingly important
More than 90 percent of the participating companies think that mobile recruiting will become increasingly important in the future. The interviewees also confirm this Candidates: Because 55,3 percent – ​​and thus 15 percentage points more than in the previous year – have all the data they need on the go to access them directly at any time apply to be able to.
It makes Sinn, because 42,2 percent of the interviewed candidates look for vacancies on their smartphone while on the move - that is more than twice as many as in 2014 (16,4 percent). When it comes to applying, the documents can be sent immediately without having to change the device. Women seem to be a bit more "mobile" here, because proportionally more women than men look for jobs via smartphone or tablet.
The direction is right
Discounts for your success (advertising)!
The study shows that candidates and companies are quite positive about mobile recruiting. Around six out of ten candidates and companies already have a basic understanding of their possible uses. In addition, 21,1 percent of top 1.000 companies confirm that candidates are already promoting their mobile devices.
In the IT companies surveyed, this development was even noticed by 36,7 percent. "It is going in the right direction," says study director Prof. Dr. Tim Weitzel from the University Bamberg firmly and adds: "but it doesn't work fast enough. The mobile age brings with it a certain impatience. Anyone who gets a fresh food delivery within hours is reluctant to wait two weeks for feedback on their application."
Businesses need to get faster
This is one of the reasons why more than three quarters of candidates would like to be able to track the status of their application - for example via a company app or an app Internet-Job board. Also to Job Search would these apps be used by the target audience.
But very few companies fulfill this wish: only 4,5 percent of the top 1.000 companies offer their own app on which jobs are advertised and applications are possible. Almost a quarter of the companies therefore use the apps on Internet job boards to publish job advertisements and to enable mobile applications (23,4 percent).
Challenges for companies
Do the recruiting trends of 2018 clear: There is no way around mobile recruiting and the opportunities for companies are great. For example, they benefit from an increased reach when addressing candidates and the resulting time savings in terms of individual approaches. Accordingly, more than 40 percent of the companies rate the cost-to-income ratio of mobile recruiting as positive.
Nevertheless, the companies also face challenges: The focus here is on the additional ones Costs (50,7 percent) and the technical effort (58 percent). The topic of data security is also playing an increasingly important role in times of the GDPR and worries more than half of the top 1.000 companies and top 300 companies in the IT industry - as well as 51,1 percent of the candidates.
Need to catch up with job advertisements and websites
For mobile applications criticize job seekers, as in previous years, especially the poor user-friendliness: More than six out of ten find the process via smartphone to be too cumbersome. With the presentation of Jobswebsites and job advertisements on their mobile devices, on the other hand, candidates are more satisfied year after year: one in six states that the presentation without Problems functions. This is particularly important because more than half (57,7 percent) of the candidates end their job search on the end device used as soon as display problems occur.
The top 1.000 companies have some catching up to do with IT companies when it comes to website optimization, because 71,2 percent do not offer job marketing via push notifications - in IT this is only 46,4 percent. The same applies to the function "Checking the application status": 71,6 percent of the top 1.000 companies vs. 50 percent of IT companies do not offer this service. At the same time, more than half of the companies confirm that mobile recruiting has a positive effect on recruitment, which shows that employers should face the challenges of mobile recruiting so that they can then take advantage of the resulting opportunities.
3 tips for companies
How will it continue with mobile recruiting? Prof. Dr. Tim Weitzel and his Team have used environmental and company analysis (also SWOT analysis) to help companies on their way to successful mobile recruiting Strategy to Hand admit. This has shown, for example, that the following topics must be increasingly implemented by companies in their personnel strategy in the future:
Mobile optimization of websites for job search, possibility to apply via mobile devices.
Offering company-owned application apps or using third-party apps.
Examine, communicate, and troubleshoot data security issues when using mobile devices.
Read text as PDF
Acquire this text as a PDF (only for own use without passing it on according to Terms and conditions): Please send us one after purchase eMail with the desired title supportberufebilder.de, we will then send the PDF to you immediately. You can also purchase text series.
4,99€Buy
Advice on success, goal achievement or marketing
You have Ask about career, recruiting, personal development or increasing reach? Our AI consultant will help you for 5 euros a month – free for book buyers. We offer special ones for other topics IT services
5,00€ / per month Book
Book eCourse on Demand
Up to 30 lessons with 4 learning tasks each + final lesson as a PDF download. Please send us one after purchase eMail with the desired title supportberufebilder.de. Alternatively, we would be happy to put your course together for you or offer you a personal, regular one eMail-Course - all further information!
29,99€Buy
Skate eBook as desired
If our store does not offer you your desired topic: We will be happy to put together a book according to your wishes and deliver it in a format of yours Choice. Please sign us after purchase supportberufebilder.de
79,99€Buy