Many meeting rooms are still boringly furnished, with simple, sparse, carelessly arranged tables and chairs. A creative environment has been proven to have a significant impact on productivity and thus Success one Meetings .
Creative atmosphere improves productivity
Unfortunately, many meeting rooms are still rather boring, with more or less simple-barren, carelessly arranged tables and chairs. A creative environment has been proven to significantly affect the productivity and thus the success of a meeting or seminar.
One way of creating such an atmosphere is what so-called design hotels want to offer. They are sometimes more, sometimes less artistically designed, often sophisticated - and often more expensive than conventional meeting locations. But do the creative hoards keep what they promise regarding the success of the meeting?
At the invitation of the various providers, I inspected lifestyle design hotels for their suitability as creative meeting locations. My conclusion here: Design creates a pleasant atmosphere that is definitely the creativity can stimulate. Lifestyle hotels are usually always beautiful and thus convey a pleasant atmosphere. A comparison:
1. Lifestyle on the Rhine
The Papa Rhein Hotel in Bingen has just received the Tophotel Award in the Newcomer category and is whole clear a lighthouse project that is unparalleled in the Middle Rhine Valley. With its energy-efficient building made of natural wood (standard: KFW 70), which is modeled on a ship and its vintage-style interior, it is visibly inspired by the design hotels of European metropolises. The 108 rooms, called bunks, and suites of different sizes are made from sustainable recycled wood, materials and furniture in light colors. The bunks face the winter harbor. to the legendary Binger "Mäuseturm" or to Rüdesheimer with a balcony and a view of the Niederwaldenkmal and vineyard. The seven concept suites, which were designed in proper style by partners such as the Mainz brewery Kühn Kunze Rosen or Loredry, stand out in particular. My Speak French Suite, a homage to German-French history, which is very present in the region, was designed by the tea manufacturer Samova and interior designer Friederike Kegel - with wooden floors, photos from France and records by Edith Piaf or Charles Aznavour.
In general, nostalgia and Rhine romance are very important in the hotel and combine excellently with the modern design: old photos hang everywhere, at the bar rocking stools and sand invite you to an indoor beach feeling. The five meeting rooms between 24 and 130 square meters in size are somewhat more sober, the classic Business-Style and with cutting edge Technology are equipped. They can be combined as desired, even to form a single room that can accommodate a maximum of around 500 people. The highlight of the hotel, however, at least in summer, is the sun deck with a shallow plunge pool, sun sail, bar and comfortable deck chairs, which offer a fantastic all-round view of the Rhine Valley, vineyards and Rüdesheim. A chill-out and party location that is unfortunately only available for very short events of around 60 minutes - unless you rent the entire hotel at once. If you want to relax, you will find it in the beautifully designed spa with a large pool, outdoor terrace, saunas and fitness room. For groups, the hotel is also happy to organize activities such as yoga, Pilates, fascia training, hiking and eBike tours, visits to local winegrowers, stand up paddling or simply climbing on the climbing course right at the hotel entrance.
The Bootshaus restaurant also enjoys an excellent reputation, and not only because of its terraces and the three-sided view of the Rhine: rather by chance, hotelier Jan Bolland was able to win the two-time star chef Nils Henkel as head chef. He is also known for his vegetarian creations, with which he wants to focus more on vegetables and give impulses to reduce general meat consumption - apart from the increasingly popular meat substitutes. His tasty and healthy creations are so original and so lovingly presented that guests enjoy coming across the Rhine on the ferry next to the hotel.

2. Art in the Alps
The Greif Hotel in the center of the South Tyrolean capital Bolzano is part of the hotel cooperation of the design hotels, but offers a completely different atmosphere: The traditional house looks back on almost 500 years of history, but was completely restored in the nineties. The 33 rooms were designed by 33 contemporary artists from South Tyrol, Austria, northern and central Italy, southern Germany and Japan.
The predominant Style is modern minimalism. However, the 10 meeting rooms are not in the Greif Hotel, but in the adjacent Parkhotel Laurin, and the garden next door can also be used for events. Here the functional and less the artistic aspect prevails. The largest ballroom has a capacity of 210 people.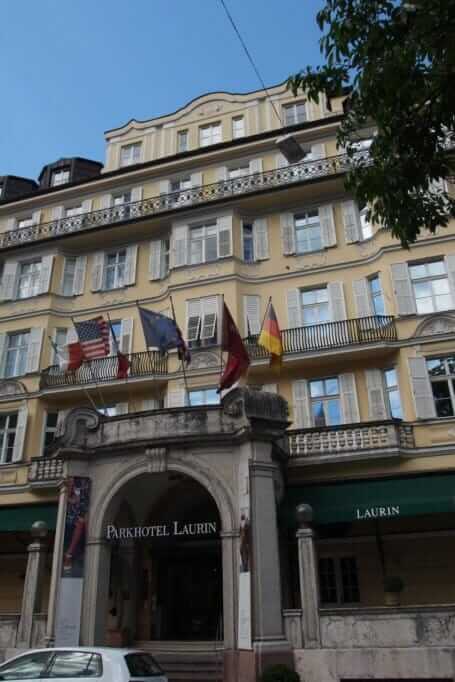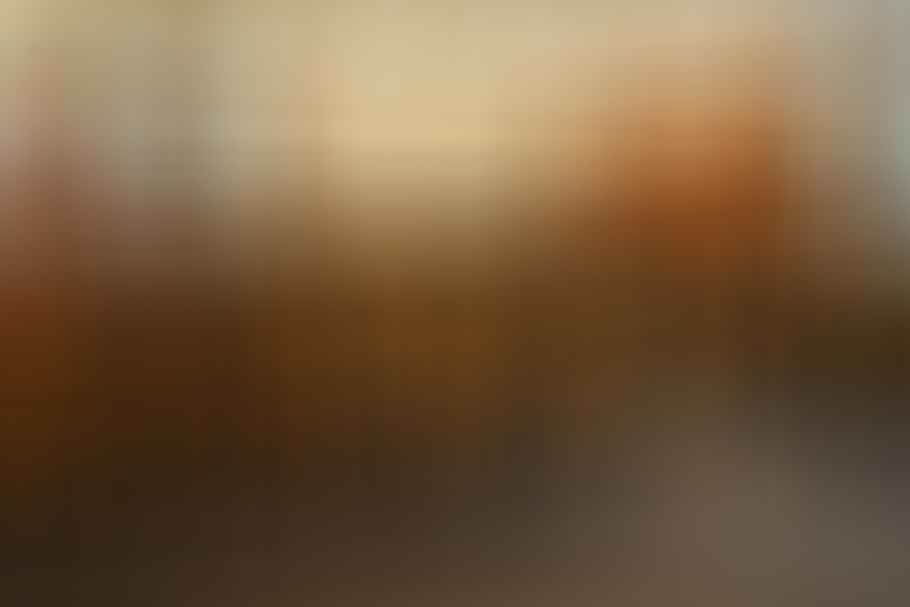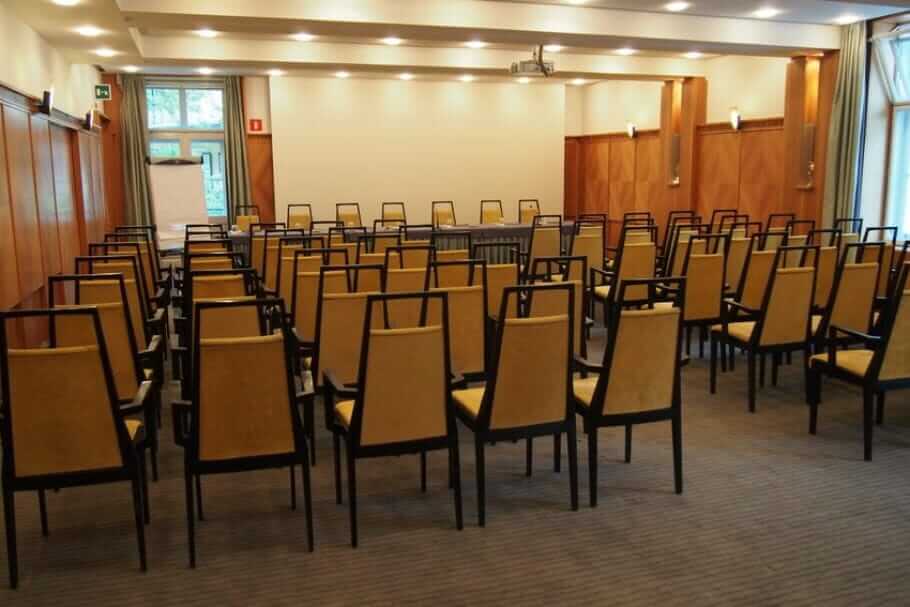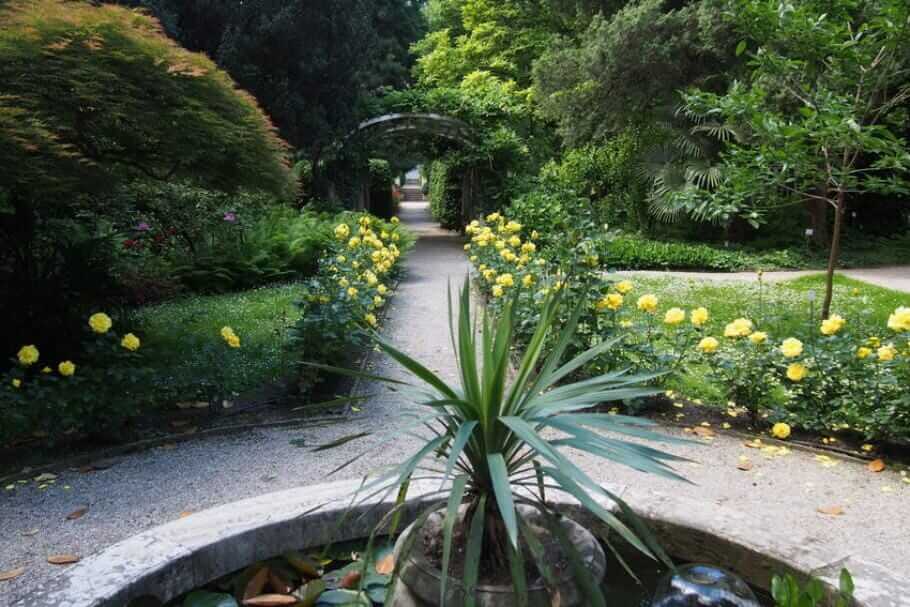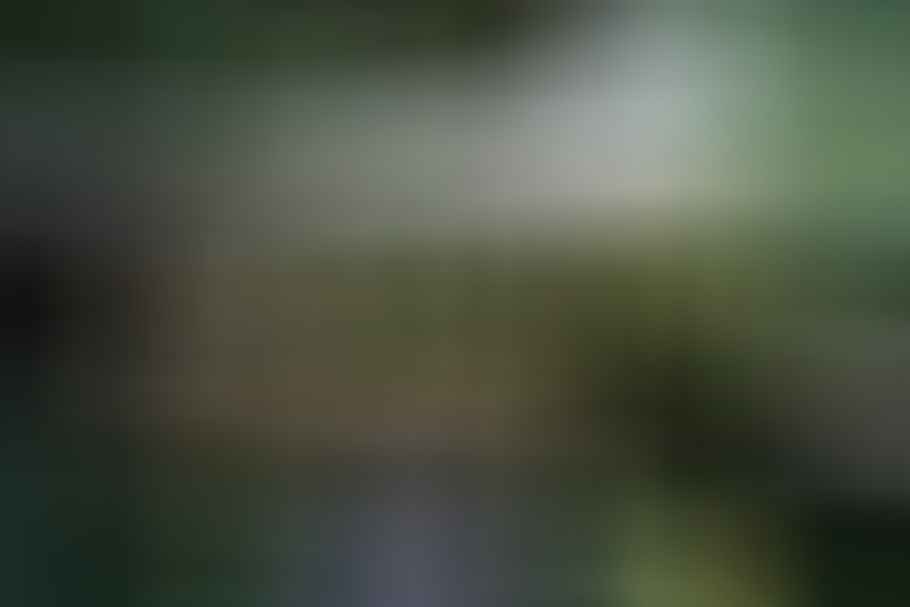 3. Cool Arabic design in the Canaries
There is also modern design in the deep south of Europe, matching the surroundings with an Arabic touch: The Ritz Carlton's Abama Golf & Spa Resort in the south of the Canary Island of Tenerife stands out with its Arabic-style architecture from the surrounding banana plantations. It has a total of 469 rooms and suites in various price ranges. Ten rooms on 1500 m² are available for conferences and meetings. The rooms are between 40 and 100 m² in size and can be combined to form a room with a total size of 1100 m², which can seat up to 850 people.
In addition, events outside of the spacious resort are also possible, e.g. at one of the seven pools, in which you can also place a stage. The resort is equipped with all kinds of meeting technology and has ten restaurants, including the MB Restaurant, which opened in 2014 got a second Michelin star. the molecular cuisine that I was allowed to try here is, as is so often the case, a matter of taste.
Nevertheless, the spark of enthusiasm did not really jump over to me in Abama. This could also be due to the lack of warmth in the service and the comfort in the modern, but cool interior.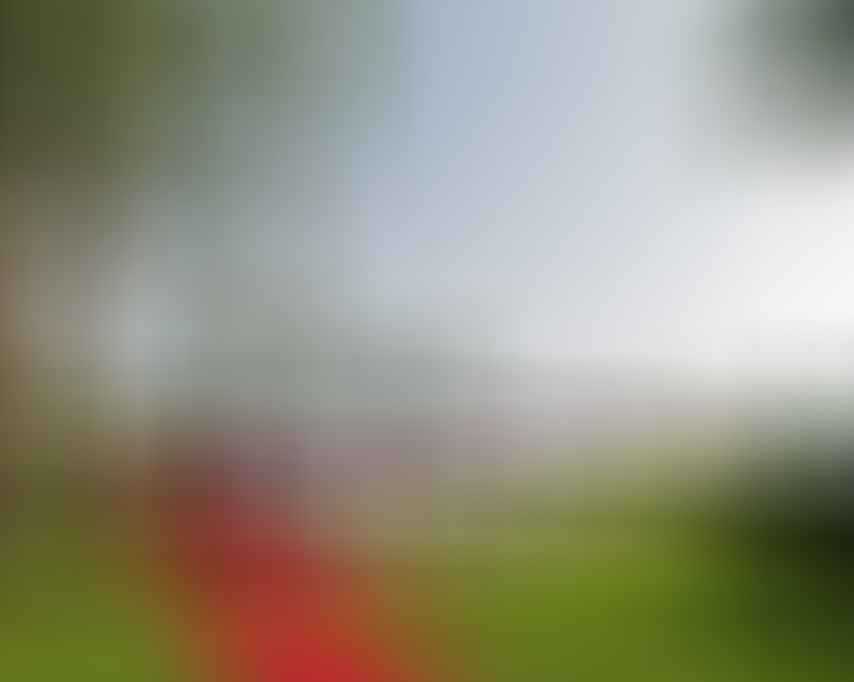 4. Castle hotel on Lake Wörthersee
Things looked completely different at the Schlosshotel Velden am Wörtersee (travel for example with Germanwings from Cologne-Bonn to Klagenfurth): It consists of a castle from 1603 with 39 rooms and a modern extension with 66 rooms.
The hotel has three conference rooms with capacities for 10 to 130 participants, depending on the seating, all with flat screens or integrated screens, LCD projectors and audiovisual technology. I was really convinced by the almost cordial service, the typical, but more sophisticated food and the really recommendable spa. You can forget about the somewhat cool atmosphere that prevails in the modern extension.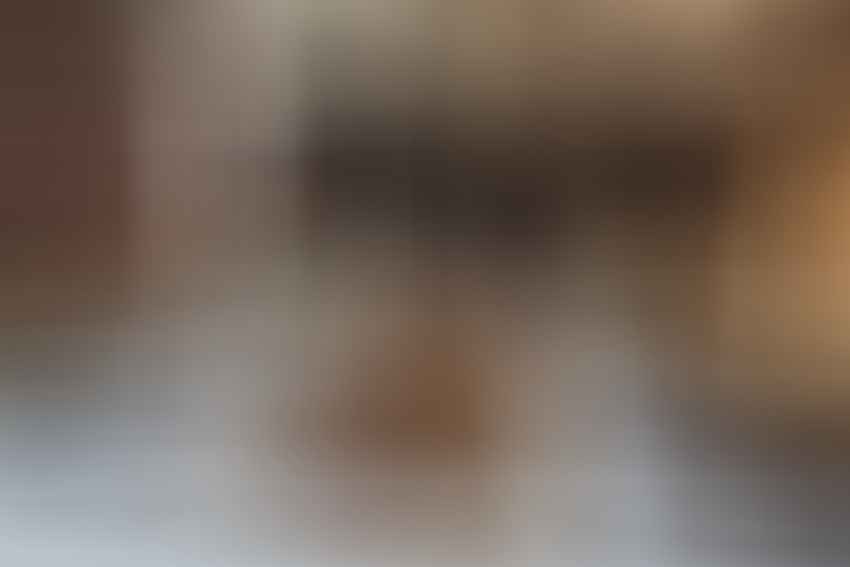 5. Extravaganza in the Caribbean
But extravagance on Jade Mountain in the south of the Caribbean island of St. Lucia (arrival with Condor or British Airways) is all the greater. With its futuristic architecture, Jade Mountain borrows heavily from Gaudi. All rooms are open on one side and some have a 270-degree panoramic view of the sea and Pitons, you practically sleep in the open air, including animal visits.
Most suites are equipped with infinity pools, which visually protrude into the horizon, but with 40-60 square meters are more reminiscent of larger bathtubs. You can swim well in them anyway. The food is very good, but in contrast to the extravagance that surrounds it, the WiFi connection and the meeting room as well as its equipment are a bit modest.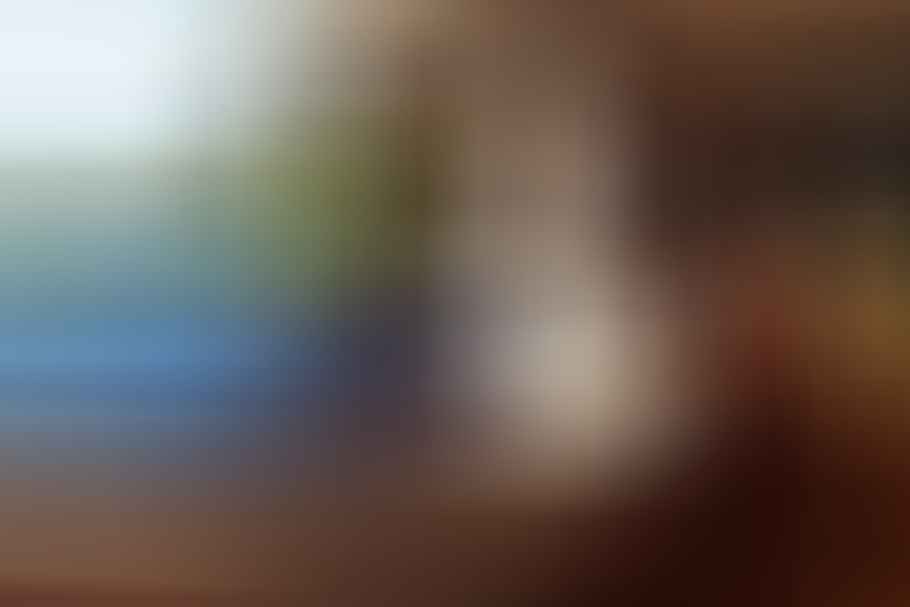 Buy text as PDF
Acquire this text as a PDF (only for own use without passing it on according to Terms and conditions): Please send us one after purchase eMail with the desired title supportberufebilder.de, we will then send the PDF to you immediately. You can also purchase text series.
4,99€Buy
Individual travel planning & reader trips
We offer our readers exclusive travel packages on this and many other topics.Planning as well as numerous specially designed ones Reader journeys.
5,00€ / per month Book
Skate eBook as desired
If our store does not offer you your desired topic: We will be happy to put together a book according to your wishes and deliver it in a format of yours Choice. Please sign us after purchase supportberufebilder.de.
79,99€Buy