Comprehensive restructuring is introduced in Corporate On the one hand, the company has a considerable customer base, which expects excellent service, and on the other, investors who expect a steady or growing return. How do you handle this?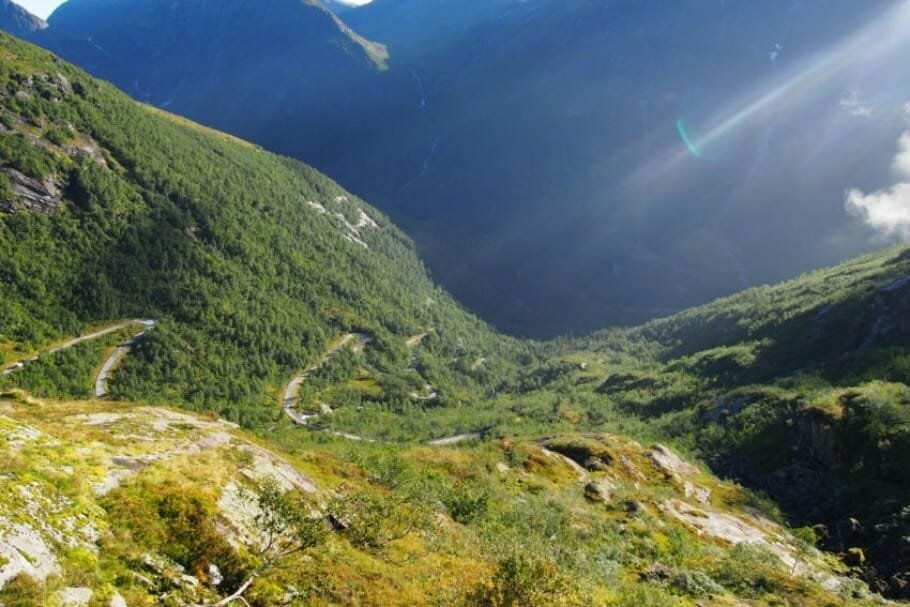 Sustainable growth is only possible through innovation
The length of time that a company can maintain market leadership with some confidence in order to capitalize on its past innovations is shrinking, and as a result even the entrenched are under pressure to innovate invest.
The only sustainable path to long-term economic growth is the establishment of an "innovation forge" which, with the help of leanStartups-Techniques continuously produces disruptive innovations. So said Scott Cook, Founder the software company Intuit:
"The problems are not with the teams or entrepreneurs. They are excited about the chance to have their baby fast to bring to market. You're excited at the chance to get approval from the customers and not obtainable from the pinstripe suit wearers. the true Problem is the top and middle management level. There are many Executives, theirs Success owe analyses. They think they are analysts and their job is to to plan, to analyze and even to have a plan."
StartUp methods in established companies
In other words, established companies must find out what Scott Cook discovered 1983, but on an industrial scale and with a leadership coherence firmly rooted in the traditional management culture.
The always unorthodox Cook wanted me to put these ideas to a litmus test, so I held one Lecture, which all 7000 IntuitEmployees could follow at the same time;
Developing products and services in extreme uncertainty
I explained the lean startup theory and repeated mine Definition - of the Organization, which develops new products and services in an environment of extreme uncertainty.
What happened next came to me indelibly: Brad Smith sat in front of me during the lecture. When I had finished, he rose and said, addressed to all Intuit employees:
Radical rethinking in management is important for innovation
"People, listen carefully. You now know Eric's definition of a startup. It consists of three parts - and we will match all three parts at Intuit. "
Scott Cook and Brad Smith are executives who have recognized that radical rethink is essential in management. Guide means creating conditions that allow employees to experiment continuously and promote an entrepreneurship culture.
Intuit is proof that the lean start-upMethod can also prove itself in established companies. Namely in which the employees think entrepreneurially and take responsibility for the Innovation even in the Hand take. How can this work?
How do employees take responsibility?
Brad Smith explained that Intuit employees take responsibility for their ongoing innovation efforts by measuring two things:
The number of buyers of products that did not exist three years ago,
and the percentage of business profit achieved with new offers from the same period.
Increase yield through better management
Under the old model, it took an average of five and a half years for successful new products to reach the 50 million-dollar yield zone. Brad Smith said:
"We made $50 million in revenue from offerings that weren't there the year before. No specific offer is the focus of the Attention. Rather, it is important Combination from a whole range of innovations; these are the things that give us the strength to take a shortcut on the upcoming slog by throwing everything overboard that doesn't have one Sinn and do the rest twice as fast. "
Disposing of contaminated sites pays off
For a company as big as Intuit, the modest initial results are. The company has to dispose of legacies in the form of systems and ways of thinking that were adopted decades ago.
But the lead role in the development of entrepreneurial thinking and acting management is beginning to pay off. Leadership requires the development of an environment that allows employees to make the necessary experiments for entrepreneurial thinking and action.
Innovation is the key issue
Changes to the TurboTax product made it possible for the IntuitTeamTo conduct 500 software experiments per tax season. Before that, no marketer, no matter how resourceful, would have been able to do this, even if he had wanted to, because there was no System that allowed the website to change so rapidly.
Intuit has invested in systems that have increased the speed of building, deploying, and analyzing tests. But the development of these experimental systems is a matter of chief concern; it must be anchored by management in the company.
Executives without Caesar's behavior
It is important to prevent executives from playing Caesar and everyone Idea wave off or through; we need to adopt a culture and systems that allow teams to be agile and innovate at the same pace as the experimentation system.
Read text as PDF
Acquire this text as a PDF (only for own use without passing it on according to Terms and conditions): Please send us one after purchase eMail with the desired title supportberufebilder.de, we will then send the PDF to you immediately. You can also purchase text series.
4,99€Buy
Advice on success, goal achievement or marketing
You have Ask about career, Recruiting, personal development or increasing reach. Our AIAdviser helps you for 5 euros a month – free for book buyers. We offer special ones for other topics IT services
5,00€ / per month Book
Book eCourse on Demand
Up to 30 lessons with 4 learning tasks each + final lesson as a PDF download. Please send us one after purchase eMail with the desired title supportberufebilder.de. Alternatively, we would be happy to put your course together for you or offer you a personal, regular one eMail-Course - all further information!
29,99€Buy
Skate eBook as desired
If our store does not offer you your desired topic: We will be happy to put together a book according to your wishes and deliver it in a format of yours Choice. Please sign us after purchase supportberufebilder.de
79,99€Buy