Meeting Culture in Germany: The Manager arrives too late, the person sitting next to you looks at his smartphone and the rest of the workforce discusses endlessly without anything recognizable Objective. Systemic moderation can change that.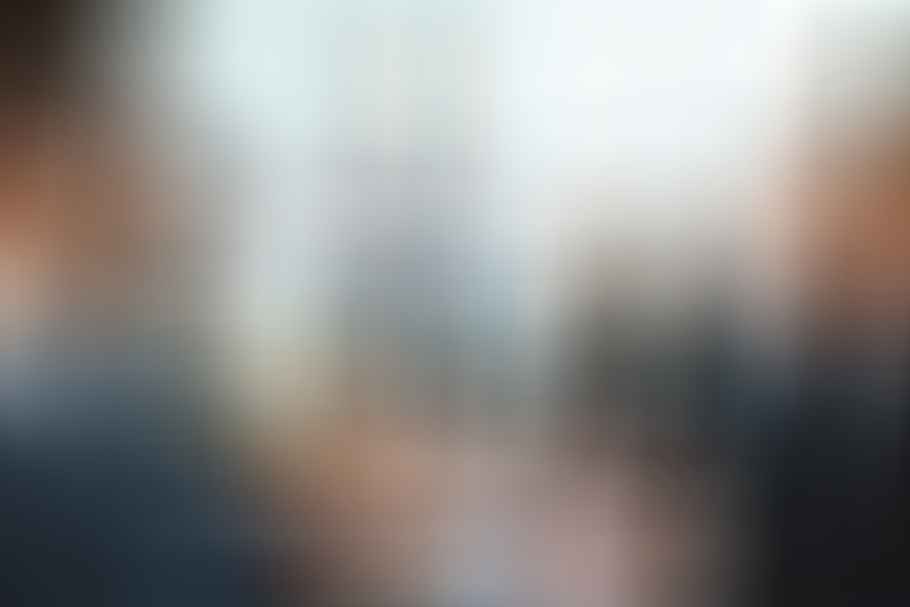 Moderation - the attribute of the executives
Company nowadays act globally, in projects, joint ventures and changing teams. We are constantly entering into new relationships, whether with customers, employees or partners. The right Communication within these groups is an essential part of productive work processes.
But in many Meetings you end up going in circles. As a systemic moderator, you could establish a productive communication culture - a skill that is important in today's Working world is tremendously important.
New facilitation skills for executives
For Executives this means today that not only technical knowledge is required, but above all Competenciesthat the Term "Guide" also be fair: lead teams, motivate them and at the same time offer enough space for the Employees can develop creatively.
The Vocational Training as a systemic facilitator conveys these skills, which make it possible to take an exciting external perspective and to perceive the sensitivities of the employees in addition to numbers, data and facts and to integrate them into the solution finding.
6 tips for systemic moderation
Use the following 6 tips to learn how to establish a more efficient communication culture as a systemic moderator
1. Communication needs moderation
Communication is the basis of all cooperation. So that everyone knows what to do, it needs a common language - but often we talk past each other. Talks transport information and increase the efficiency of the common work processes - at least in theory.
In practice, team discussions are often information deserts in which the agenda is processed point by point dröge. But meetings are more complex than a standardized information exchange between people. That's why they need clear framework conditions - this is where the moderator comes in!
2. Be neutral intermediary instead of Alphatier
The role of the systemic moderator is clearly defined: He is a supportive companion in the meeting process, not a content expert and certainly not an alpha animal, the whole Attention attracts. Openness to all participants and deliberately staying out of technical discussions are basic requirements for successful moderation.
However, the moderator has the task of maintaining an overview and everyone at all times ideas, to fruitfully integrate the opinions and statements of the participants. Above all, he must maintain his composure and authentic convey that all employees, colleagues and project partners can make an enriching contribution to Solution able to answer a question. If this succeeds, the heterogeneity and diversity of the group with its different experiences can be used in a targeted manner.
3. The big picture in view
Group dynamics are highly complex as not only completely different personalities meet in different relationships, but rigid hierarchies additionally hinder free communication. At this point the systemic moderator is in demand, who has the whole group in view, in confrontations straightforward - without evaluating - and the group repeatedly guided on their way.
Preliminary work is important - but the moderator has to be able to act flexibly at all times: The meticulously prepared moderation can be completely overridden by a single verbal message. However, the composition of the group, including hierarchical conditions, should be checked very carefully in advance in order to pick up each participant where he currently stands.
In general, the moderator must make it clear that each individual employee has their own individual view of topics and the other group participants. Although everyone is looking for a common cause, everyone sees something different. The task of the moderator is to match the perceptions and expectations of the group participants.
4. Care for appreciation
It is important to meet these expectations and sometimes even fears openly and respectfully at all times. The Esteem of the participants and contributions is capitalized in systemic moderation and is considered a basic requirement for productive meetings. This open communication should ensure that not only the boss gets a chance to speak, but also those who can contribute a constructive comment or a goal-oriented solution at the right moment.
Esteem spiegelt is also reflected in the error culture that is lived: Are errors addressed immediately and rectified, or are mistakes made behind the back or directly to the boss? Here, too, the moderator is asked to promote the constructive handling of mistakes and to avoid accusations among the participants.
5. How to reach all participants
By systematic moderation, you can reach all participants in a group without worrying about frustration or overload. Through open communication, new ideas can be adopted and implemented much faster, and fall cords can be cleared in advance.
In addition to the clear structuring of the meetings, it is above all possible to avoid endless discussions, which often have power games and wrangling among each other. With systemic moderation, a real joint design of the company opens up, without filter bubbles forming or rigid hierarchies, wise employees mundtot and great ideas to the pipe crepler make.
Conclusion: What brings systemic moderation?
Ultimately, smart moderation leads to more creativity and Satisfaction within the group what's up clear on the economic one Success of the company.
Read text as PDF
Acquire this text as a PDF (only for own use without passing it on according to Terms & Conditions): Please send us one after purchase eMail with the desired title supportberufebilder.de, we will then send the PDF to you immediately. You can also purchase text series.
4,99€Buy
Book eCourse on Demand
Up to 30 lessons with 4 learning tasks each + final lesson as a PDF download. Please send us one after purchase eMail with the desired title supportberufebilder.de. Alternatively, we would be happy to put your course together for you or offer you a personal, regular one eMail-Course - all further information!
29,99€Buy
Skate eBook as desired
If our store does not offer you your desired topic: We will be happy to put together a book according to your wishes and deliver it in a format of yours Wahl. Please sign us after purchase supportberufebilder.de
79,99€Buy
Corporate publishing and advice
You want to publish, increase your reach or as an employer Candidate speak to? For these and other topics we offer special Consultant packages (overview) - For example, a personal phone call (price is per hour).
299,00€Buy