The digital Transformation is everywhere. But where much about the Technology are discussed with their consequences and opportunities, three important fields are neglected - although these Success determine the transformation! And all have with the People to do in the company.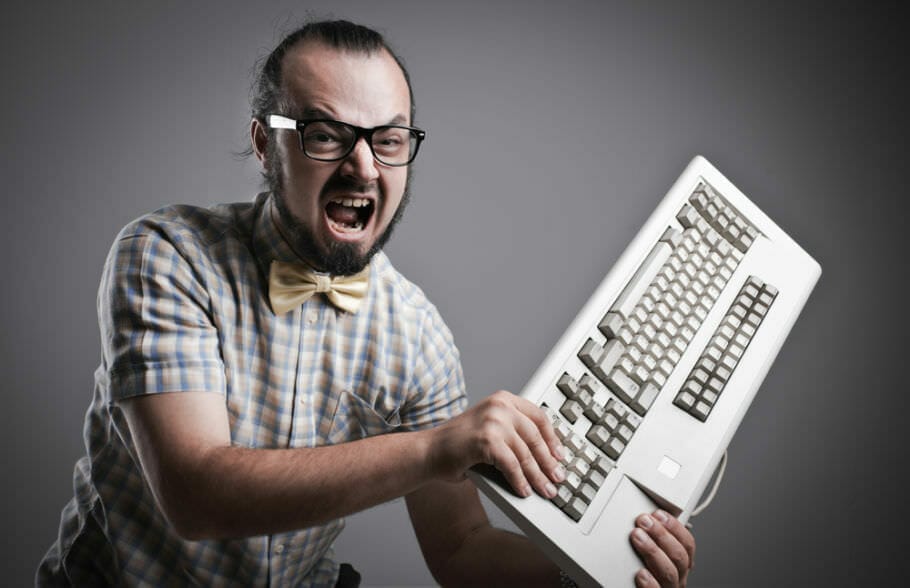 1. guide
The CEO of a large medium-sized company recently said: "I am in a privileged situation: I can go to conferences where top-class experts explain to me what is important in digitization. But I have 1.700 Employeeswho can't. I have to show them what it's all about - and why it's important to them."
No better way to say it. The first task of the Guide is to give direction. Where should the company go? And why? Employees have the right to specific answers. Anyone who remains vague behind empty words does not do justice to his role.
The most pressing employee question is, "What does this have to do with me?" And that's important! Because I can only act when I know why I'm doing something. And if you've been screwing components together for years, you might not see it yet. But there are also department heads who rigorously reject new concepts: Do we need a user community? What nonsense, we build products! One can understand that. But if the competitor his customers turns into enthusiastic fans who talk to others and themselves about the product and thus show what the best further development should look like - then a pure manufacturer soon doesn't have much to laugh about.
Leadership means each individual clear to make what his contribution looks like and why it is important. To the toppriorities part of this is taking employees' fears seriously. Who will enthusiastically participate if the result could make their own job superfluous?
2. Employee
But where do we get all the specialists from? Not so easy at all - many modern professions didn't even exist when we were at school: data scientists, web designers, YouTube stars - we humans often can't do it that well fast train as we need them.
A possible Solution is to change the profile: you used to have to do computer science studieren, today it is a training occupation with greater potential in terms of the number of graduates. And you always have to understand what moves employees today if you want to recruit and retain them. Blaming everything on Generations X and Y and Z is nonsensical. Some men take parental leave in their late 40s, some become emancipated Boy Ms. wants later than Mother stay at home with the kids for a few years. It is important that they Wahl to have!
The trend will be towards part-time work, with 40 hours becoming the exception. Some want a job like with friends, with table football in the foyer and joint action, others want to drop the spoon at 17 p.m. and go home. The task of Company is to provide employees with the opportunities that are important to them.
And another hard truth: We can't fly in superheroes from Apple and Google to be our chiefs Digital Officer the way in which Future point. There aren't that many heroes. And if they do, they probably don't want to come to us. We have to do it with today's colleagues. And so can we!
3. organization
It never ceases to amaze me how much untapped potential there is in companies. Silos are not a cliché - almost everyone complains about them. About cumbersome, pointless processes, unclear responsibilities and empty rituals. Budget planning, jour fixe, escalating Meetings – nobody likes them, but everyone participates. The Problem is: If your company really wants to be mobile, agile, you have to shed ballast here in order to have room to act again.
Anyone who says: "Now digitize!", But based the bonus on old key figures at the end of the year, will have little success. Even stronger: such cynicism kills them Motivation and just puts the better employees to flight. The new has its price, including making mistakes in order to learn from them.
Good Executives recognize that they need their employees - with heart and brain. There are nice concepts like Working Out Loud, where work is shared like in social networks, so that everyone knows who is doing what and where. There is the holocracy, in which employees organize themselves, hackathons and barcamps and many other formats in which experiments and developments are carried out together, often across company boundaries. It is not so much about the concrete results of the event, but about the change in work attitude, better networking and easier cooperation. This allows us to leverage the potential that we need. And all without superheroes.
Digital: Time for renewal
Digitization is the opportunity to rethink its business. It is clear what the value of the company is. And to show how all the digital possibilities help us to offer our customers these values ​​in the future. Our people make the difference - we just have to allow it.
Read text as PDF
Acquire this text as a PDF (only for own use without passing it on according to Terms & Conditions): Please send us one after purchase eMail with the desired title supportberufebilder.de, we will then send the PDF to you immediately. You can also purchase text series.
4,99€Buy
Book eCourse on Demand
Up to 30 lessons with 4 learning tasks each + final lesson as a PDF download. Please send us one after purchase eMail with the desired title supportberufebilder.de. Alternatively, we would be happy to put your course together for you or offer you a personal, regular one eMail-Course - all further information!
29,99€Buy
Skate eBook as desired
If our store doesn't offer you your desired topic: We will be happy to put together a book according to your wishes and deliver it in a format of your choice. Please sign us after purchase supportberufebilder.de
79,99€Buy
Corporate publishing and advice
You want to publish, increase your reach or as an employer Candidate speak to? For these and other topics we offer special Consultant packages (overview) - For example, a personal phone call (price is per hour).
299,00€Buy