There is a fundamental dilemma in job interviews. On the other hand, we recommend: Take a look Candidates not "just" as Candidate, but make them partners. In this way you avoid missing potential and increase the quality of job interviews for everyone involved.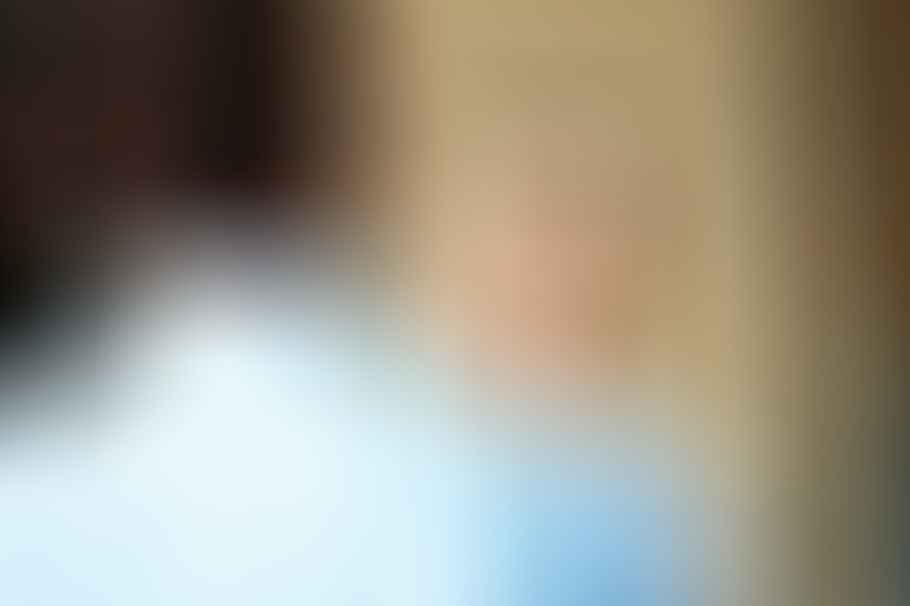 The misleading of the applicant is discouraged
Uta Rohrschneider wrote up Best of HR – Berufebilder.de® about how HR-Adviser im job interview Avoid rehearsed standard answers. HR Christoph Athanas practiced it Criticism in misleading the applicant – it is much more about winning applicants as partners. Plus some ideas. Christoph Athanas wrote in his differentiated commentary:
Such questions do not lead to you really finding out more about your candidates, but to them experiencing the interview situation as incomprehensible and then closing themselves off to what is supposedly socially desirable Behavior withdraw. Some of the above questions can only be used to loosen up and with good moderation. Otherwise, I urgently have to advise against it, because it is not related to requirements and is unprofessional. Interviewers should be partners, not subjects…
Refreshed responses are standard
The books on the subject (advertising)
But how exactly do you win your applicants as a partner? That's not as easy as it sounds: job application training is not only taking place in schools today, but also at universities.
In the meantime, every applicant knows which answers to standard questions and which ones are less liked to hear. By doing so Corporate ready-made and rehearsed answers, which usually says very little about the person.
Business guide
It remains questionable whether this question and answer game is the right way? The added value of rehearsed job interviews that follow the formula F cannot be effective. It is said that the applicant market has changed and that the shortage of skilled workers means that companies are looking for qualified employees apply must.
But where are the business advisers? How do companies behave contemporaneously in job interviews? A simple and fundamental approach is to look at candidates not just as candidates, but as partners.
How diverse applicants are is often not recognized!
Discounts for your success (advertising)!
It is often forgotten that candidates slip into the applicants' role in the application process. This, however, is only a facet of the candidate and is not necessarily the same as the role of the employee, the colleague or the supervisor.
It doesn't matter how unusual the company's questions are or which ones Tricks are used when job interviews are conducted in such a way that candidates only find themselves in the applicant role, you will only get to know this one facet.
Machine or man?
"qualifications and skills you can with one Employees develop and train. The Personality however, is given. That is why the decisive point for a long-term cooperation is that the company and the applicant are a good match on a personal level", this quote comes from one of our clients.
And yet, many companies are engaged in job interviews as if they were testing machines for their abilities.
5 tips for a job interview: more than just querying your skills
When we were recruiting an engineer, we had to see that the technical director did not look at the candidate in the face of an hour and a half of the interview, but rather tested it as a machine for their skills in comparison to other machines.
It was a questioning of the candidate on a purely chronological and technical level, without dialogue and without personality. You can guess. It was the candidate who subsequently Conversation decided against the company and the technical director as superiors. Certainly an extreme example, but how often does something similar happen in companies?
1. Create an open atmosphere
Create an atmosphere that does not need a bad joke or a standard icebreaker question. Give the candidate the feeling of being able to move freely.
The friendlier and more pleasant the atmosphere, the less the candidate will "just" see himself as an applicant feel. The less he feels "just" as an applicant, the better and more diverse they can get to know each other.
2. Even companies need to prepare themselves!
In positive However, the atmosphere does not depend solely on the premises. Rather, the candidate should feel welcome. Other factors also play an important role in this. Don't keep the candidate waiting too long. this leads to fast discomfort and insecurity and can do that Job Interview significantly disturb.
Even if this is not always the case in day-to-day business light is to be implemented, you should not start a job interview stressed or under time pressure. But most importantly, be prepared for the interview. You should know who the candidate is and what position they are applying for. Take your time when the conversation successfully should run.
3. The first impression counts!
This sentence applies not only in privacy, but also in job interviews. You as a company are not the only ones to judge whether the candidate suits you sympathisch is whether you consider him qualified and whether you can imagine working together. The candidate makes all of these assessments as well. It is up to you what information you make available to the candidate as a basis for their decision-making.
You should give the candidate the opportunity to get a detailed picture of you, the company and possible colleagues. Because the times when there were numerous applications are over. In addition, many candidates know their market value and, in addition to the general conditions, specify how salary, title and task place a high value on individual incentives.
4. Application discussion at eye level!
How do you behave in stressful situations? What are your strengths and your weaknesses? How do you work in Team? We know all of these standard questions from job interviews. We also know that applicants are welcome to ask questions at the end of the interview. But why do so few department heads or HR managers introduce themselves to the candidate?
Candidates and their backgrounds are checked by company employees, who often introduce themselves by name and title, but do not provide any information about themselves as a person or their own background. If a candidate asks about it, you often see surprised faces. A situational reaction is always dependent on the behavior and reaction of the other person. Do not ask your applicants questions, but engage in a dialogue eye level.
5. Draw an honest picture!
Often, job interviews are conducted by department heads and personnel managers. Rarely, on the other hand, do the candidates work directly with them after recruitment. Use the opportunity of the interview to give the candidate the opportunity to get a first impression of their future colleagues.
Show this the possible future Office , introduce him to individual colleagues or even let one of the colleagues take part in the interview. This gives the candidate an honest picture of your company. One of our clients has found that even unhired candidates subconsciously act as ambassadors as they speak highly of the company and the recruitment process.
Read text as PDF
Acquire this text as a PDF (only for own use without passing it on according to Terms and conditions): Please send us one after purchase eMail with the desired title supportberufebilder.de, we will then send the PDF to you immediately. You can also purchase text series.
4,99€Buy
Advice on success, goal achievement or marketing
Do you have questions about careers, Recruiting, personal development or increasing reach? Our AI consultant will help you for 5 euros a month – free for book buyers. We offer special ones for other topics IT services
5,00€ / per month Book
Book eCourse on Demand
Up to 30 lessons with 4 learning tasks each + final lesson as a PDF download. Please send us one after purchase eMail with the desired title supportberufebilder.de. Alternatively, we would be happy to put your course together for you or offer you a personal, regular one eMail-Course - all further information!
29,99€Buy
Skate eBook as desired
If our store does not offer you your desired topic: We will be happy to put together a book according to your wishes and deliver it in a format of yours Choice. Please sign us after purchase supportberufebilder.de
79,99€Buy