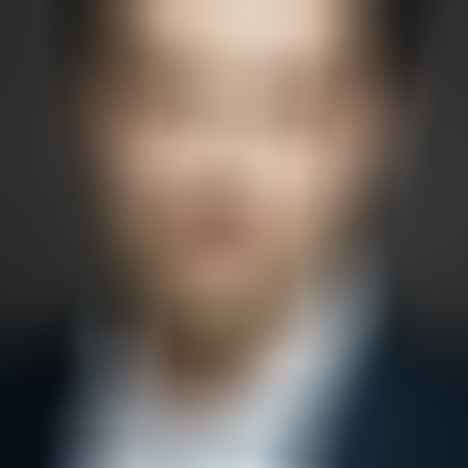 artificial Intelligence is on the rise, but there is often a lack of skilled workers to push the development forward. What should Corporate at the ITRecruiting and what makes real AI specialists? Interview with Marc-David Rompf from the HR consultancy dla.
Marc-David Rompf is co-founder and principal of HR Consulting dla Digital Leaders Advisory. He specializes in filling top management positions in Business & Professional Services Company. At dla he is responsible for the areas Assessment and Succession. As an expert on Leadership Development, Marc deals with the question of what People in leading position achieve top performance and which behavioral parameters are relevant to success. He supports complex mandates that require an interdisciplinary approach consisting of search, organizational consulting and individual Coaching require. Before the Foundation from dla in 2017, Marc worked for the renowned executive search consultancies LAB & Company and Mercuri Urval. He is a Psychologist (M.Sc.), with basic training in systemic Consulting and certified business Training. Marc is married and has one son.
Mr. Rompf, almost 13 billions of euros, for example, China plans to promote AI - only for the city of Tianjin. In view of such sums, can Germany still remain competitive in the development of AI innovations?
Yes, I am very confident about that. At the moment, this discussion revolves far too much around the monetary factor. The figures from China are of course impressive, but no one creates innovative power with generously spread sums alone, especially not in a closed one System. For this you need pioneers and freethinkers: the offspring from your own education system and also AI talents from all over the world Worldto that Reset to circulate.
For Germany to do well as an AI location in an international comparison, it is therefore not so important whether you invest three or four billion in basic research or other facets of the topic. But whether it is possible today to convince AI specialists that a long-term professional Engagement in Stuttgart, Berlin or Munich is just as interesting as a position in Seattle, San Francisco or Tel Aviv.
The books on the subject (advertising)
Especially the AI ​​top dogs in the US market like Facebook, Amazon, OpenAI or the top league of US universities now offer a first-class career station in addition to sometimes astronomical annual salaries. How can you as Zalando or RWE keep up?
You do not have to - the salaried salaries are often about the spearhead, the "best of the best". Managers of this league also need teams and organizational structures that are already at Google / Amazon level, or at least close to pushing AI developments into new dimensions.
In most cases, however, the first step is to create a foundation of AI know-how and technologies. Other employees are needed for this: for example software developers for AI & machine learning, specialists for visual image processing in industry or for social media Marketing in trade. So often data scientists or analysts who generate added value for the company from a specific database.
After big AI innovations, that does not sound like ...
Well, it's also about the skills within the Organization to rebuild and network in such a way that AI innovations emerge. Especially, what is – technologically – state-of-art in AI? What impact does AI have in Future on work cultures? Who defines the legal dimension, for example on the basis of "AI governance"? There is no master plan for this, it develops in flux.
Discounts for your success (advertising)!
The TOP brands in the automotive industry are already on the right track here, especially in Germany. Almost all of them now have beta labs, i.e. innovation centers in which AI applications are also tested, also in international exchange. What is particularly exciting is that the position of the 'AI Guru' is currently being increasingly considered to be essential for the Success crystallized by AI initiatives.
What's it all about?
It is an AI generalist, to put it very simply. He or she not only programs smart software, but can also control the topic on the market side. So his customers conveys what is realistic and what is not: what can be done and how fast implement? Does the company have the use cases and capabilities for this?
There are currently many on the applicant market Candidates from large technology consultancies with a presales background to OT software and business intelligence, which are now "switching" to AI. these are mine Opinions but not the experts for the guru role. But those who have moved into this cosmos at renowned chairs and then found a relevant way into technically deep topics. These profiles can be found very often in Germany - this is a locational advantage that is still far too rarely taken advantage of.
Of which magnitude do we speak?
We hired one for a position at a global, European technology company selection suitable candidates with different levels of experience, from the Vice President (VP) to people with a few years of professional experience who instead had the research background mentioned.
That was about 150 people, of which we could delete about one third, because of their too commercial role. Another third fell out because it had other characteristics, such as a data scientist or IT consulting.
Stay 50 ...
That's right, 50 relevant profiles - but now comes an interesting point: they were all different. For example, there was someone from the automotive industry who had set up an Applied AI Research Center that dealt with the rapid testing and implementation of AISolutions went.
An AI expert had at one Insurance for the group brand the AI ​​roadmap and Strategy with defined. Such a person can also divide the topic into different ones Industries transfer – and this candidate was ultimately the one out of 150, ours Customer hired
Specifically in this example - what makes this expert to an "AI guru"?
For example, that she has degrees in computer science and linguistics. That's a very good one Combination, when the job – as in this case – involves, among other things, the introduction of language assistants. And then you have to think laterally, i.e. find solutions for how receipts and invoices can be integrated into customer communication via language assistants and combined with other complex technologies such as blockchain.
What is special about the AI ​​expert, however, is that she has a passion for digital topics Transformation and Machine Learning and eventually came into a role where she had to be an interface between the technologists and the business decision makers in the company. This is exciting. Because she understands Technology and can transport them into the organization - and always keeps an eye on the business aspect behind it. What does the market need, what does the organization need and what does the customer want to see?
That's a strong combination. Because there are many who are highly skilled in the dimension of technological know-how - but at the same time struggling to keep up in the fast-moving business world.
What makes the attractiveness as an employer for such extraordinary talents?
They must provide these talents with a platform on which they have freedom of movement. Especially when an AI guru is good at the interface between technology and the business, he needs a certain area of ​​responsibility in which he can and can play it off. That's the driver.
The salary is not the deciding factor?
The salary is of course an issue. But if we now talk about the international job market, there are also extraordinary living costs in many 'AI hot spots' such as San Francisco or London. This can quickly put the total annual salary into perspective. In fact, it is the decisive factor Perspektiveto be able to do something.
An example: as an AI expert, an e-commerce company in Berlin will pay you an annual salary of maybe 90.000 euros, depending on your background and specialty, even more. If you are technically very good, but also typologically very good and are already somewhat networked in the AI ​​scene, you will also receive offers from US companies with double the amount. In the meantime I observe more frequently that in such a case the decision for the German employer.
Because of the other scope of action?
Exactly. Anyone who starts their career today as an AI specialist with the "Gang of Four"* can certainly find themselves there as a small cog in a huge mechanism in which their ideas and services account for only a marginal proportion.
Or, even worse: the purpose of the employment relationship is that simply no other company can benefit from its AIExpertise and labor benefits.
What limits the design options especially ...
.... and therefore does not correspond to the DNA of these companies: Apple & Co. used to win over the best people because of exorbitant salaries. But because they offered the prospect of being part of a unique movement and of doing pioneering work in a completely new work culture.
It's very similar in the current situation. Many AI talents want the "impact" of their own Performance see in the company: they want to take on responsibility and decidewhat is "innovative" and prioritize topics. And these topics shouldn't just disappear into a drawer, they should actually be implemented. With such creative freedom, local companies are also attracting German AI experts who have worked abroad in recent years and are now heading back home. And the reaction of US companies shows that these are not isolated cases.
In what way?
For example, using the AI ​​centers and labs that take part in the Transformation– and industrial hotspots in the country are expanded. Amazon has the KI Center in Berlin, IBM Watson is already represented in Munich and NVIDIA has moved a location there that focuses on the topic of AI infrastructure. In addition to the high attractiveness of the metropolises, plays here for sure the subject of creative freedom also plays an important role in retaining good people in the long term.
However, the format of a KI Think Tank, which creates scope for innovation outside of the organization, has long since been offered by German companies - the Bosch KI Center in Renningen is a good example. Research and development is carried out in six AI disciplines at five locations in the USA, India and Europe, in Renningen alone with over 100 AI experts. A clear advantage for the AI ​​location Germany.
Read text as PDF
Acquire this text as a PDF (only for own use without passing it on according to Terms and conditions): Please send us one after purchase eMail with the desired title supportberufebilder.de, we will then send the PDF to you immediately. You can also purchase text series.
4,99€Buy
Advice on success, goal achievement or marketing
You have Ask about career, recruiting, personal development or increasing reach? Our AI consultant will help you for 5 euros a month – free for book buyers. We offer special ones for other topics IT services
5,00€ / per month Book
Book eCourse on Demand
Up to 30 lessons with 4 learning tasks each + final lesson as a PDF download. Please send us one after purchase eMail with the desired title supportberufebilder.de. Alternatively, we would be happy to put your course together for you or offer you a personal, regular one eMail-Course - all further information!
29,99€Buy
Skate eBook as desired
If our store does not offer you your desired topic: We will be happy to put together a book according to your wishes and deliver it in a format of yours Choice. Please sign us after purchase supportberufebilder.de
79,99€Buy