What's next when it comes to that Study does not go on? Recently there were 7 tips on whether you to break off his studies or to study further should. Today there are 7 tips for you Job Search after dropping out of studies. Despite reservations, dropouts have many options.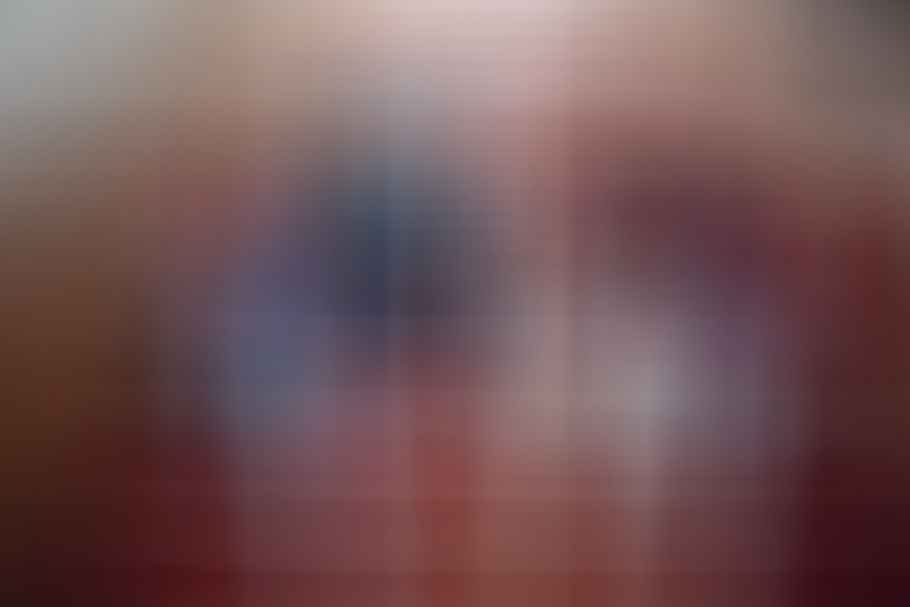 There are good reasons for the study break
Dropping out of college isn't exactly a letter of recommendation for potential employers. No ambitions, no stamina, no thought beforehand - these are prejudices that dropouts have to live with. There can be good reasons for not completing your studies. Important: Candidate should focus on their skills, experience and Motivation reflect.
Doubts about studying are widespread. Every second student has already thought about giving up. The most common reason for this is dissatisfaction with the course content - this was stated by the participants in a current survey by univativ. Who finds himself in such a situation and out Anxiety before an uncertain Future continues his studies, the Crisis exacerbate. Because if desire and reality diverge greatly, if dissatisfaction with the chosen subject is not just a temporary dry spell, you may struggle with the same problems throughout your professional life. Instead of continuing on a path that only causes frustration in the long term, an honest analysis of the situation would be appropriate.
What can I do well and what not?
The books on the subject (advertising)
If at the end of such a dispute you drop out of your studies, that is not a failure. This knowledge alone opens up new opportunities. What do I really want, what am I good at and where can I use my skills? This Ask should be the focus when it comes to possible Alternatives goes.
You quarrel with them Marketing- Lectures, but does it get along well with the balancing module? Then, under certain circumstances, a specialization in this subject is the Solution. The course does not offer enough practical relevance? For a good quarter of those surveyed in the univativ survey, this was a Problem, These Candidates are possibly with a dual degree or an internship Vocational Training better served.
There are many ways open to dropouts - but with detours
That a plan B doesn't necessarily have to be worse than the actual one Objective, show many examples of prominent university dropouts, from Barbara Schöneberger to Mark Zuckerberg. These career paths are not all that unusual. After all, the vast majority of those who complete their academic education without a degree are relative fast foot in the labor market.
Half a year after exmatriculation, only eight percent of them are still unemployed, as the German Ministry of Economics found in a study. The rate of university graduates is almost identical, of which six percent are still looking for work during the reference period. However, drop-outs may have to be more flexible and more patient: while one-third has found employment after six months, another third is undergoing training.
7 Tips for job search after study break
Discounts for your success (advertising)!
But what should college dropouts consider when looking for a job? Certainly the most important aspect: focusing on your own abilities focus, instead of lamenting about dropping out. Even without a degree, there are many opportunities open to applicants - but they have to do a lot for them.
Job search with graduation costs more effort: In order to get a second chance, applicants sometimes have to work harder with a "kink" in their CV. Applicants need motivation and a clear idea of ​​the future. It is important to find convincing arguments to refute the prejudices described at the beginning.
Stamina show: Dropouts may do well to demonstrate their perseverance in other ways. For many companies, completing a degree is the best proof that you can bite through and master even difficult phases. They expect the students to inform themselves before they go to university and to complete the chosen subject. This shows that someone has stamina and is also a little suffering. Here, for example, applicants can refer to other areas such as volunteer work.
Well argue: Points can be presented by applicants, especially by presenting their concept of their new career path and their motivation. They should convey that they did not fail in the course of studies, but have deliberately opted for an alternative. It is important to prepare well for questions, in order not to get stuck in the discussion at this point. An argument can be, for example, a student job, which was so much fun that one wanted to enter the area directly. If one also brings practical experience or specific knowledge, for example through further training, the chances are equally much better.
Practice and soft skills open doors: Of course, a portion of realism and thorough research about your dream job are also part of preparing for an application. There is no chance of working as a doctor without a medical degree. Even in highly competitive jobs such as management consulting, direct entry without a degree is not very realistic. But in most areas it is the mix of skills, experience and personality that leads to success. Applicants should therefore gain practical experience and acquire skills in other ways.
On the suitability it depends: For many companies, depending on their particular job, above all the suitability. Whether you prove this by a degree or by practical experience, plays a minor role. In addition to subject-specific qualifications, candidates should also have soft skills and leadership qualities. Applicants can be characterized by a high degree of agility, flexibility, a sense of responsibility and entrepreneurial thinking and acting.
Insert semester practical semester: So, there are quite a few, the career after graduation. Nevertheless, dubious students should not throw the rifle into the grain. If you are still unsure about what is to come after this, do well to put in a praxissemester and try out alternatives. With the necessary distance you can often see better whether you just want to change the subject or an end of the academic education is the only right step.
Education offers good opportunities for dropouts: Those who do not focus on classical academy professions also find good opportunities in the trade. There, qualified newcomers are sought for as a hanger. Study drop-outs usually make the leap into a lesson without difficulty and can often also shorten the training period if already graduated semesters are counted. A dual degree or the master's examination opens up concrete perspectives on leadership positions or business start-up and self-employment.
Read text as PDF
Acquire this text as a PDF (only for own use without passing it on according to Terms and conditions): Please send us one after purchase eMail with the desired title supportberufebilder.de, we will then send the PDF to you immediately. You can also purchase text series.
4,99€Buy
Advice on success, goal achievement or marketing
Do you have questions about careers, Recruiting, personal development or increasing reach? Our AIAdviser helps you for 5 euros a month – free for book buyers. We offer special ones for other topics IT services
5,00€ / per month Book
Book eCourse on Demand
Up to 30 lessons with 4 learning tasks each + final lesson as a PDF download. Please send us one after purchase eMail with the desired title supportberufebilder.de. Alternatively, we would be happy to put your course together for you or offer you a personal, regular one eMail-Course - all further information!
29,99€Buy
Skate eBook as desired
If our store does not offer you your desired topic: We will be happy to put together a book according to your wishes and deliver it in a format of yours Choice. Please sign us after purchase supportberufebilder.de
79,99€Buy