Nowadays jobs are only conditional for sure, because the number of fixed-term employment contracts is constantly increasing, project-based work is increasing and both employees and employers want less and less long-term commitments.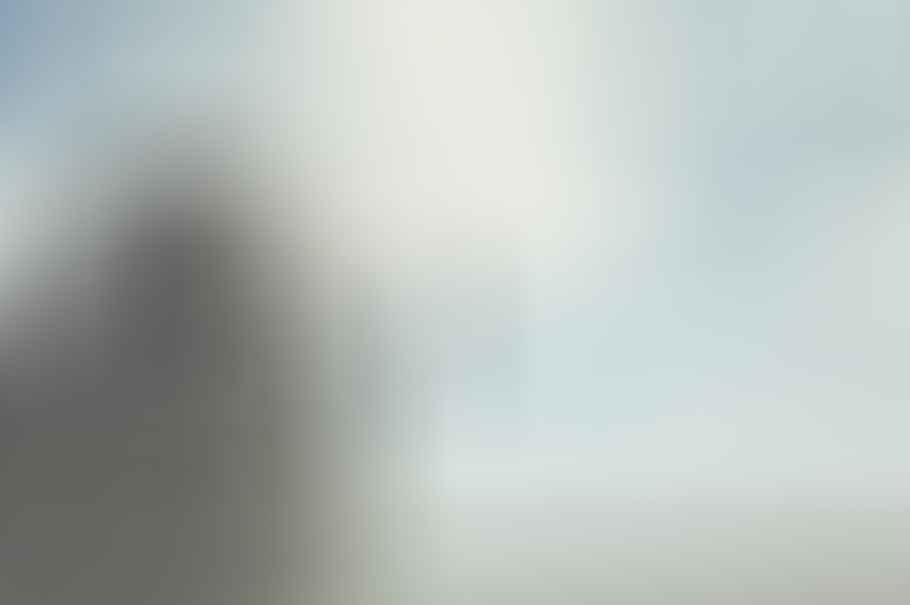 Why timely hedging is important
This flexible Working world may be quite pleasant and even liberating, especially in the first few years of work, because after all, employees can develop freely and work very dynamically - especially in later years, however, this can become a problem Problem develop.
Especially when one Family When starting a business or contemplating a large project like building your own home, this uncertainty becomes apparent fast to a noticeable burden. For this reason should Young Professionals take precautions at an early stage, deal with the risks of your current working life and, if necessary, ensure that your career is also secured in the future.
Personnel branding - as a career starter can increase their job security
The books on the subject (advertising)
Since classic job security such as the permanent contract today and in Future are largely lacking, young professionals have to consolidate their careers in other ways. Therefore, one's own reputation and the Construction of personal branding, a personal brand.
However, it should not be neglected that this structure takes a lot of time and Engagement requirement. On the one hand, the construction runs to a large extent over the Onlinemedia, but on the other hand the concrete services in Job convince or even better be outstanding. The most important basics of personal branding are:
Active use of social networks, which are important for the respective professional sector
Set up and use additional channels, such as a blog or YouTube channel
The performance in the job should be excellent to stand out from the crowd
Voluntary takeover of challenging projects and challenges
Use of further training and similar measures to strengthen their own know-how
Personal branding as a holistic approach
A look at these points already shows that the construction of a personal brand is a lot of effort and should not be underestimated from the outset. It should be remembered that the diversity of these activities can sometimes be overwhelming, which often leads to the fact that only one or two of the above-mentioned basics are actually followed, but the rest are neglected.
In fact, however, it is crucial for branding to pursue all of these points whenever possible in order to use a holistic approach. Therefore, it is useful, yourself and the Measures to be scrutinized again and again and improved if necessary. The opinions of friends or mentors can also be helpful. Nevertheless: The complete focus on personal branding is not necessarily recommended, because a healthy one can compensate for this Balance between work and leisure is not missing.
Online branding
When it comes to branding in the online area, it is above all the Communication meant. To do this, it is first necessary to find out the right social networks on which potential employers could be represented, but also industry-related specialists and other relevant experts can be interesting contacts. Here, too, quality over quantity applies - that is, only those networks should really be selected that are used permanently.
As is so often the case, it usually makes more sense here to promote communication in a targeted manner, instead of setting it up too broadly and then not being able to keep up. The next point involves the Idea an additional medium, such as your own blog. You can post your own relevant content there, which increases your reach and attracts interested users. Alternatives can also be podcasts or YouTube videos - which variant is ultimately chosen depends on personal preferences. Very important: Anyone who decides to use these additional channels should really stand behind what they publish there, but at the same time make a difference Privacy true.
Offline branding
The offline area is no less important, i.e. the actual work, the presentable one Performance and the know-how. It is particularly relevant for young professionals, as online branding underlines these points and potential employers are ultimately only convinced by facts and actions. In order to prove these achievements, the right opportunities should be seized, e.g. difficult or challenging projects should be tackled.
So young professionals can feel in their Corporate stand out and collect plus points on the executive floor. But beware, the voluntary takeover of such projects also includes a Risks – because if the challenge is too great, failure is also possible and that would be the case clear visible. However, the chance for something positive usually outweighs this Feedback and anyone who wants to climb the career ladder has to show a certain willingness to take risks anyway.
Create and save - as a professional start-up financially
In addition to establishing your own Brand on the market, which secures the professional future, another point should also be considered from a financial point of view: retirement provision. The fact is that the classic statutory old-age provision is unlikely to be sufficient later on to meet the current standard of living for most people People cover up. Pensions have been falling steadily for several years, which is primarily due to the so-called pension adjustment formula is determined. With their help, it is calculated once a year how the pension amount should change - the effects can then be felt on the 1st of each year. Accordingly, alternatives must be found in order to Money save for retirement, invest cleverly and create a financial cushion. This works using various measures:
Inventory: Before professional start-ups invest in modern facilities or save their money, they should first find out how the current income and expenditure look. On the one hand, savings, assets and outstanding debts are listed, and, on the other hand, current revenues and expenditures are compared. These include, for example, the salary or interest rate credits and current costs such as rent, household management or author. At this point, a pocket money should also be planned so that leisure activities in the future are not completely canceled and an approximate overview still exists. Equipped with this set-up, it can go into the planning of the precaution.
Choosing the right insurance: Before money is invested in precautionary measures, the most important insurance companies should be taken into account. This includes compulsory insurance such as health and long-term care insurance as well as motor insurance, if a car is used. Apart from this, a liability insurance is recommended, as it protects against claims for damages with personal liability. Without it, accidents involving major property or even personal injury can very quickly become very expensive - in the worst case, those affected are indebted without protection all their lives. Also useful, but not necessarily, are the disability insurance and the life insurance. The former takes effect if the insured can no longer perform his profession due to illness or accident. In this case he receives a compensation in the form of a monthly pension until the retirement has been reached. The life insurance, on the other hand, protects the survivors of the insured person - it is particularly appropriate if he is an active individual and has already established a family. A more comprehensive recommendation has the Foundation Warentest 2014 given.
Cover financial cushion: Only now, after all important insurances have been completed, additional reserves can be built up. These should include at least three monthly salaries, so that sudden emergencies such as car repair or replacement of the washing machine can be easily financed. If there are still debts in the run-up, they should be removed first.
Save and Create: In order to have enough money available in old age, additional facilities are also available. This can be the classic money market account, on which the interest increases the money (currently, however, very low), but also the financing of the home is a valuable and long-term investment. Another alternative is stocks, this career starters should, however, have the necessary money and have sufficient experience at the same time.
Provide for old age: More interesting, however, is occupational retirement provision, which is particularly worthwhile if the employer gives something. Where possible, the assets should also be used - this is up to 40 Euro per month, which the boss assures to his employee. These must, however, flow into a savings contract, so they can not be disbursed.
Choosing the right city
Discounts for your success (advertising)!
The way food is Choice the right city has a great for young professionals Significance
Whether cheap rents, existing internships or secure jobs, which will also be a factor in the future Income promise: These and other factors play an important role, especially for young professionals when it comes to decision a long-term place of residence where work can also be found at the same time.
A Study of the Adzuna job search engine has determined which German cities currently have the best conditions for beginners and which points are decisive. The regional distribution of 14.000 listed job offers for graduates from the July 2016 was analyzed. At the same time, the average rental price level of cities that currently provide the most exciting job opportunities for job starters has also been considered. The three very different cities Munich, Berlin and Nuremberg have been most impressed.
Berlin: The capital is particularly attractive because of its low rents, which makes it a starting point for many young graduates. On average, the square meter price is just 7,70 Euro and is therefore comparatively affordable. Apart from this, however, the city also has a large number of internships and trainee jobs, mainly due to the numerous start-ups in the region. One of the most important sectors is the internet economy, but it is more difficult to find a permanent position in Berlin. In contrast to other large cities, Berlin does not have the economic strength that is otherwise provided by resident large companies.
Munich: In contrast to Berlin, the rents in Munich are one of the biggest drawbacks, because the square meter price is at 12,70 Euro and is thus the most expensive in all of Germany. The introduction is therefore particularly difficult for trainees, since these are difficult to finance independently. Overall, however, the city offers very good career opportunities and has a huge selection of attractive places to show. In fact, Munich has even the most unfinished job offers, but at the same time offers a very large range of traineeships. Whoever is willing to invest in his career has the best chances in Munich.
Nuremberg: An exciting alternative is Nuremberg, which would probably not necessarily come to mind for every graduate at first. However, the rent level there, at EUR 8,40, is quite acceptable and the jobs on offer are varied. Although the number of internships and trainee positions is a little lower, the permanent graduate positions score points. The labor market situation in Nuremberg is so good because the city has more than 25.000 companies, including many large corporations, including Siemens and Bosch, for example. A number of other medium-sized companies guarantee a high level of demand, which offers many exciting career opportunities for graduates.
Hamburg: Hamburg is also attractive to many job seekers, which is also reflected in the vacancies offered for internships, trainees and graduates. Popular industries include logistics, the maritime industry and the media and information industry. Unfortunately, the high attractiveness of the city is also reflected in the high rental prices.
Cologne: NRW is also still an attractive location, above all the two "hostile" cities of Cologne and Düsseldorf, but also the surrounding cities in the Ruhr area and the former capital of Bonn, home to three DAX companies. However, the density of students and the associated competition on the job market is particularly high here. On top of that, as the job search engine Indeed has found out, the job seekers in NRW are reluctant to change state.
Read text as PDF
Acquire this text as a PDF (only for own use without passing it on according to Terms and conditions): Please send us one after purchase eMail with the desired title supportberufebilder.de, we will then send the PDF to you immediately. You can also purchase text series.
4,99€Buy
Advice on success, goal achievement or marketing
You have Ask about career, Recruiting, personal development or increasing reach? Our AIAdviser helps you for 5 euros a month – free for book buyers. We offer special ones for other topics IT services
5,00€ / per month Book
Book eCourse on Demand
Up to 30 lessons with 4 learning tasks each + final lesson as a PDF download. Please send us one after purchase eMail with the desired title supportberufebilder.de. Alternatively, we would be happy to put your course together for you or offer you a personal, regular one eMail-Course - all further information!
29,99€Buy
Skate eBook as desired
If our store doesn't offer you your desired topic: We will be happy to put together a book according to your wishes and deliver it in a format of your choice. Please sign us after purchase supportberufebilder.de
79,99€Buy