The professional world is changing and traditional professions are also changing, making them more attractive for new target groups. The digitization of the job profile contributes to this. An overview.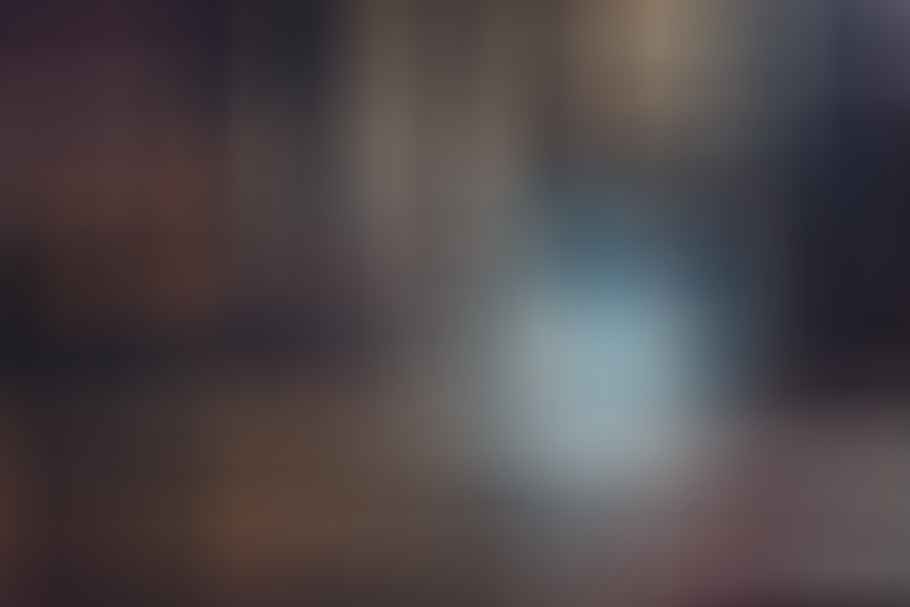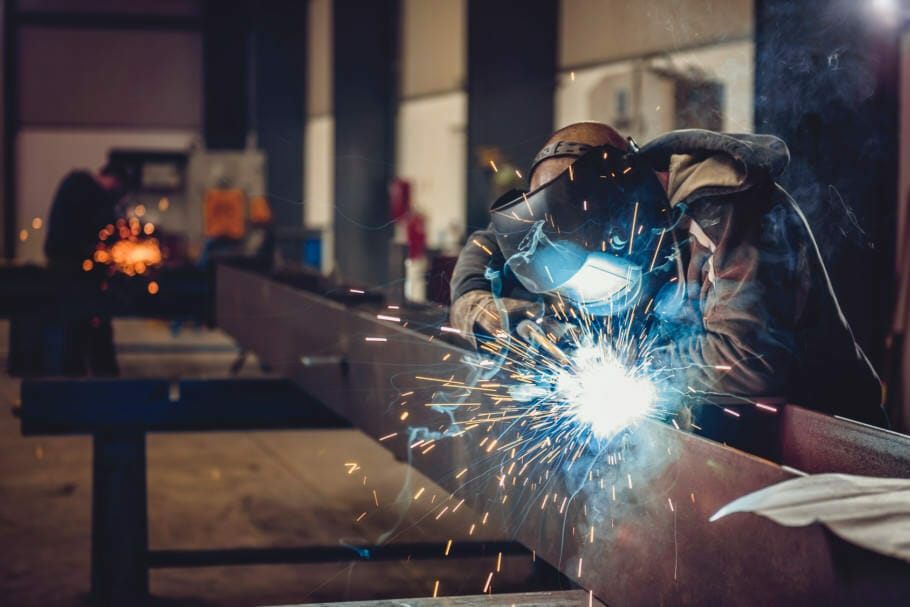 Changing metal professions
Metalworking professions have changed over the past few decades. New job titles spiegeln also reflect this change. That's how the former one belongs Job of the blacksmith meanwhile to the genus of metal design. The field of work includes not only the manufacture of gates or railings, but also includes metal furniture and design items. For example, trained metal designers can also decide to give their work an artistic focus and work in the art of blacksmithing. This as well as other metal professions are increasingly being used by Women learned and executed.
Computer work is also increasingly used in metalworking professions. With the help of appropriate software, construction technicians create metal stairs and railings, bus shelters, Components for roof structures and even eco-houses, which also cannot do without metal. Here are in particular precision, creativity and skill required. 3D constructions are worked out on the computer so that they can be manufactured by machines.
Modern Technology is the be-all and end-all in today's metal trades. This is particularly true for constructions with four wheels. commercial vehicle builder draw up Parts for special vehicles, such as special trucks or loading equipment for transport. This includes bodies, superstructures or chassis, which are not only manufactured but also maintained. Welding and riveting is done here, so manual skills are just as important as precise work, so that the vehicles are also roadworthy.
Offspring for metal professions
The books on the subject (advertising)
Regardless of whether you are a metal worker or a construction technician, a job in metal construction is one of the future-proof and sought-after professions. The Vocational Training usually lasts between two and four years, depending on the professional field. Despite good conditions and future prospects, there is still a lack of young people. Reasons for this could be that school leavers know too little about the metal trades and the changes in job descriptions and training content are not well known to the general public. Since in many minds the metalworking trades are still seen as a "male domain", feel may not sufficiently appeal to women interested in these professions.
This also applies to young people with a migration background and in general to all young people with manual skills. To counteract this, the project "Heavy Metal – Our Future in the metal trade" was launched, funded by the Federal Ministry of Labor and Social Affairs and the European Social Fund (ESF) as part of the Xenos program "Integration and Diversity". This is intended to specifically address previously neglected target groups and to raise awareness of the metal trades.
More skilled workers for the metal craft
The shortage of skilled workers in the industry, which runs through all the so-called MINT professions, results from the reduced number of trainees and the demographic change. The numbers speak for themselves: According to the calculations of the German Institute, there is a shortage of more than 300.000 specialists nationwide in the fields of mathematics, computer science, natural sciences and technology Economy Cologne (IW Cologne).
A multitude of Measures should lead to the mobilization of specialists for these professions. This includes, above all, securing young talent, but also filling skilled workers from abroad, without which there would be a large gap in the job market. Foreign skilled workers come primarily from India, who mainly work in industrial occupations and very often also have special know-how in expert knowledge.
Training measures for company trainers
Discounts for your success (advertising)!
Further training measures are also necessary for the trainers in the metalworking companies in order to be up to date with the changing job profiles. In terms of digitization and learning methods in particular, there is a need to catch up. Despite the high willingness of the trainers to continue their training in these areas, they report Corporate an increased need for further training offers that cannot be tackled at the required pace due to the rapid changes due to digitization.
Since the increasing digitization not only affects the training content, but also the didactic Methods influence, the trainers are in demand, the right ones for this Solutions to provide. However, there is an increasing lack of suitable further training offers or there is uncertainty as to which offers are relevant in order to be able to meet the necessary requirements. The Federal Ministry of Education and Research therefore wants to start the project "Network Q 4.0 - Network for the Qualification of Vocational Training Personnel in Digital Change" to take a close look at the need for further training measures and design suitable further training offers for trainers.
New professions, new names
It is understandable that job titles and priorities change from time to time. Many previous occupations, which could previously be practiced by unskilled employees, have now become more complex, which is why qualified training is also required for this. This also offers young people with less good qualifications the opportunity to complete an apprenticeship and thus receive vocational training that improves their chances on the job market. For example, two-year training courses for skilled workers have been created. B. training as a specialist in metal technology.
The activities in this profession originated from previous individual professions such as parts or wire drawing, some of which date back to the beginning of the last century. Today, the profession of "specialist for metal technology" is divided into four disciplines, all of which summarize the old professions. In addition, graduates can build on the two-year apprenticeship and get the apprenticeship time credited to more highly qualified jobs in the metal industry. In this way, school leavers with lower school-leaving qualifications can also take up a job later, for which a total of three and a half years of training is necessary. B. to be able to practice the profession of industrial mechanic.
What has changed the reorganization of metal and electrical professions?
With the reorganization of the metal and electrical trades, many old trades were renamed after 1980 years in the late 50s: the trade of industrial mechanic includes the former trades of machine fitter and plant fitter. In the 2000s, new two-year apprenticeships were gradually added: machine and plant operator, industrial electrician and specialist for metal technology. The number of trainees who have opted for these professions is not to be scoffed at and proves once again that two-year training professions met the needs of the metal and electrical industry.
The metal and electrical professions have only recently been modernized. This includes:
Anlagenmechaniker / in
Electronics technician for automation technology
Electronics technician for industrial engineering
Electronics technician for buildings and infrastructure systems
Electronics technician for devices and systems
Electronics technician for information and system technology
Industrial mechanic / in
Construction mechanic / in
Mechatronics / in
Toolmaker / in
Zerspanungsmechaniker / in
Digital learning methods and techniques are changing the craft
The changed training content includes digitization of work, Privacy Policy and information security, operational and technical Communication as well as business processes and quality assurance systems in the operational area. New additional qualifications, mostly lasting eight weeks, have also emerged: process integration, system integration, IT-supported system modification and additive manufacturing processes for the metal professions, mechatronics can train in programming, IT security, digital networking and additive manufacturing techniques and for the electrical professions programming, IT security and digital networking are on offer.
Learning methods are also changing over time. Due to increasing digitization, training content is also increasingly being conveyed through digital media. Where books used to be pored over, videos and 3D animations are now increasingly being used to explain complex processes in the metalworking industry. Digital media are also used in vocational schools. The digital pact between the federal and state governments will do that Things to Learn with the help of laptops and smartpads at schools and funding for the purchase of hardware and software is provided.
New media for conveying training content
Virtual reality glasses can also be financed from the funding from the digital pact. But companies are also increasingly using this opportunity to impart knowledge. Especially in the metalworking professions, VR glasses can be used to show and convey work processes under real conditions. By VRTechnology Recreated jobs can be routines for their trainees Tasks develop without having to use up work materials or expose them to possible hazards. However, additional information can also be displayed via the VR glasses during assembly and thus help the trainee to better memorize the work processes and provide assistance. Appropriate image files and animations can further clarify the processes.
Digitization represents a quantum leap in the teaching of learning content and also shows how learning processes can be made comprehensible for the new generation of trainees. There Boy Trainees already in the digital World grow up, digital media also determine their thoughts and actions. In this respect, learning content must also be adapted to new thinking and learning patterns that have arisen through the use of digital media. Numerous examples in various companies prove that learning in the digital change - keyword vocational training 4.0 - has to face new challenges.
Read text as PDF
Acquire this text as a PDF (only for own use without passing it on according to Terms and conditions): Please send us one after purchase eMail with the desired title supportberufebilder.de, we will then send the PDF to you immediately. You can also purchase text series.
4,99€Buy
Advice on success, goal achievement or marketing
You have Ask about career, Recruiting, personal development or increasing reach? Our AIAdviser helps you for 5 euros a month – free for book buyers. We offer special ones for other topics IT services
5,00€ / per month Book
Book eCourse on Demand
Up to 30 lessons with 4 learning tasks each + final lesson as a PDF download. Please send us one after purchase eMail with the desired title supportberufebilder.de. Alternatively, we would be happy to put your course together for you or offer you a personal, regular one eMail-Course - all further information!
29,99€Buy
Skate eBook as desired
If our store does not offer you your desired topic: We will be happy to put together a book according to your wishes and deliver it in a format of yours Choice. Please sign us after purchase supportberufebilder.de
79,99€Buy