Anyone who wants to have a good paycheck today and work on promising projects learns to program and studies computer science. But what moves the so urgently sought after IT-Experts?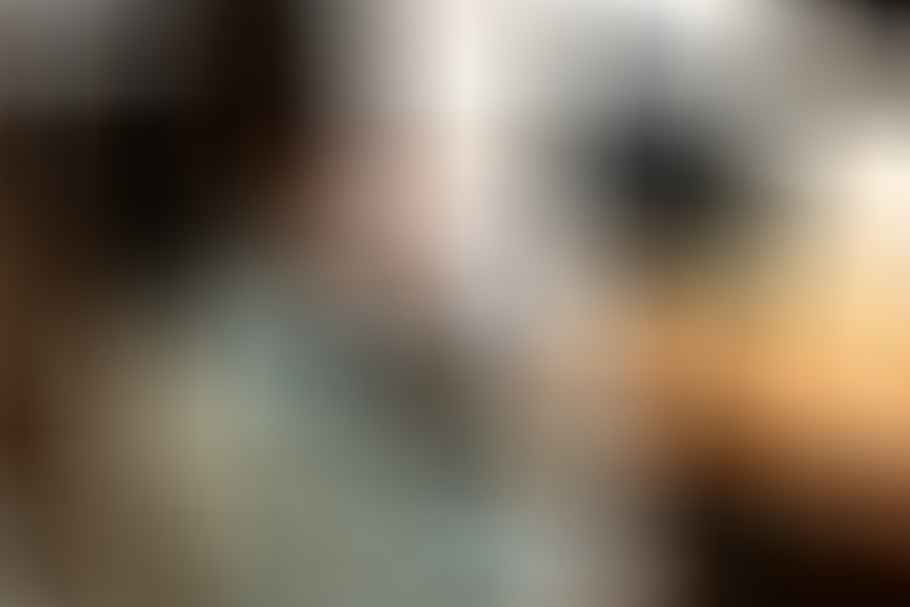 Ada Lovelace and the automation
The story begins with a British noblewoman in the early 19th century our Future shapes. "The analytic engine weaves algebraic ones Pattern, just as the Jacquard loom weaves flowers and leaves" - with this quote Ada Lovelace, mathematician and first female programmer, described the Revolution their time. It makes two things clear:
Machines can take over the work of people and
Women are just as well off in the natural sciences as other genders.
Both are also used in a developer study by Stack Overflow clear, which provides interesting insights into the IT industry.
Women in IT: tech industry predominantly male
The books on the subject (advertising)
With Gertrud Blanch, Marylin Meltzer, and Grace Hopper, early-stage programming was particularly of Women shaped. For a long time, programming was even considered typical "women's work". It's not for nothing that Grace Hopper, who developed the first compiler, said in the Cosmopolitan in 1967: "You have to in advance to plan and plan everything so it's ready when you need it. Programming requires patience and an ability to deal with details. Women are "naturals" at computer programming." In the 1980s the picture changed. The proportion of women fell drastically and men gained the upper hand - and have not given it back since.
So it's no wonder that 9 out of 10 participants in the survey identify themselves as male. A small increase However, the number of participants is different: last year only 6,8 percent were women, this year it has already been 7,9 percent. Even if the survey is not representative in terms of gender, an interesting trend can be observed: Men are more self-confident; because 68 percent of men consider themselves to be competently enough for their job compared to just 59 percent of non-binary participants and 53 percent of women. If you put these numbers in relation to the fact that a larger proportion of the participating women and non-binary IT experts had more than five years of work experience, the assumption of a so-called imposter syndrome seems reasonable (34 percent women, 32 percent of the non-binary category and only 31 percent of men had more than five years of work experience).
Computer Science: Studying is a must - for most at least
The majority of the participants have a bachelor's degree in computer science or computer engineering, i.e. a classic university degree Vocational Training completed. With a university degree, that is Things to Learn not completed, however, because a full 86 percent of those surveyed have at least one new one Technology self-taught. The job means that you always have to know and learn about the latest technologies, because what is used today is probably old hat tomorrow.
Surprisingly, there is less that most of the participants have already written their first lines of code with 15 or 16 years ago, so they started early on their way.
Job perspective in IT: That's what developers want today
Discounts for your success (advertising)!
The job prospects are and will remain very good for Developer, as the numbers clearly show: Only 15 percent of those surveyed worldwide are actively looking for a job. Developers can still choose where and for or with whom they work, since the application process has turned around in IT: Company court Candidates.
The crucial question for developers in a potential job change is which programming language and technology they will use. The second and third most important points are the environment, the corporate culture and the working time models. For companies, this means that in the tug-of-war for the brightest minds, it is imperative that they do their homework: a real one Work-Life-Balance Offer, home office and flexible time models as well as a diverse and open culture are just a few of the points that developers want.
Salaries in the IT industry
Developer to earn worldwide good Money. Most salary get engineering managers ($95.000 US). In second place are experts in data science or machine learning with a gross annual salary of at least $60.000 - even though these disciplines have not existed in this form for long. Full-stack developers have an annual Income around $57.000 US on average worldwide. Mobile programmers and those in research and development bring up the rear. The former take home about $45.000 at the end of the year, while those in academia are paid just $38.000 US.
For salary negotiation, this means that developers can charge high salaries and, with increasing seniority, can expect rising salaries. Likewise, the programming language and technology also influence which price tag ultimately depends on the abilities of the programmer.
Programming languages ​​and technology: That's what developers use
The fewer people who know a programming language, the higher the prices. Clojure, and F# or Go are rarer and therefore more highly paid than PHP, Java or C# experts. The biggest growth Python listed in the number of users. The programming language's easy-to-read programming style and clear syntax have helped it grow faster than Java this year and now rank as the second most popular language after Rust.
However, for the seventh year in a row, Javascript is the queen of the most widely used languages, with second place occupied by HTML (63 percent) and third place by SQL (54 percent). By the way, VBA, Objective-C and Assembly lag behind in these categories. Incidentally, most developers work with Windows.
Blockchain hype and future prospects: That's what developers think
But what about future technologies like blockchain? After the hype in recent years, 80 percent of respondents say they do not use any blockchain technology or only use products and Solutions without cryptocurrency aspect. This means that although theoretically a lot with the Concept of the blockchain is possible, but this is still not possible or not very much Implementation found, with around 29 percent for sure are that the idea will be useful across many industries.
However, the development community splits the topic of the future into two camps: Optimismthat the future for their own children will be better prevails above all in China (81 percent), Ukraine (81 percent) and Russia (79 percent). This shows that Eastern Europe, Latin America and the Middle East in particular are looking to a better future with hope and expecting a higher standard of living. In Western Europe, on the other hand – above all France, Belgium and Switzerland – pessimism prevails when it comes to the future.
The IT industry is growing and developers like their job
However, the job market for developers is looking rosy and will very likely get even better in the future - especially when technologies like artificial ones Intelligence or blockchain can really be built into day-to-day business.
Even if the talent is certainly not sufficient, the good news is that developers like their job. 74,3% stated that with their Jobs satisfied or to be very happy. For the current job, however, this was only the case for 65,7%. So maybe they are open to a new challenge.
Read text as PDF
Acquire this text as a PDF (only for own use without passing it on according to Terms and conditions): Please send us one after purchase eMail with the desired title supportberufebilder.de, we will then send the PDF to you immediately. You can also purchase text series.
4,99€Buy
Advice on success, goal achievement or marketing
You have Ask about career, Recruiting, personal development or increasing reach? Our AI consultant will help you for 5 euros a month – free for book buyers. We offer special ones for other topics IT services
5,00€ / per month Book
Book eCourse on Demand
Up to 30 lessons with 4 learning tasks each + final lesson as a PDF download. Please send us one after purchase eMail with the desired title supportberufebilder.de. Alternatively, we would be happy to put your course together for you or offer you a personal, regular one eMail-Course - all further information!
29,99€Buy
Skate eBook as desired
If our store does not offer you your desired topic: We will be happy to put together a book according to your wishes and deliver it in a format of yours Choice. Please sign us after purchase supportberufebilder.de
79,99€Buy