You don't need one Study to complete to become a successful investor. There is also no reason to be put off by the technical jargon of the so-called "financial experts". However, there are no patent remedies. Start with yourself.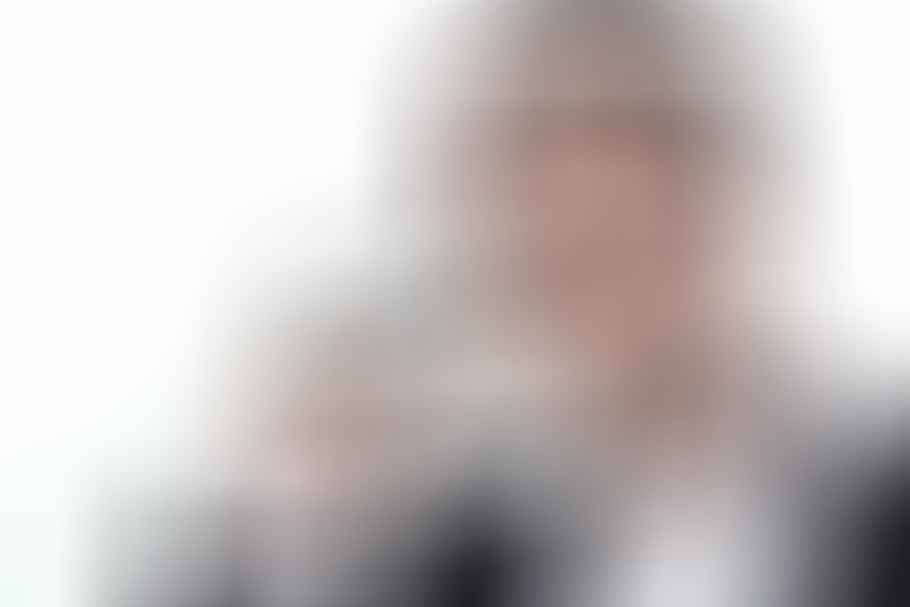 Investor vs. Speculator: Consider your own psyche
Start with yourself. Find out what kind of guy you are when it comes to your Money goes. The way you with shares and the stock market deal should be entirely up to you Personality be matched. If you Honestly If you go to prayer with yourself, you have a good chance of successfully increasing your capital over the long term.
The first question is: speculator or investor? Many investors wonder why they succeed so little on the stock market over time. Wrong timing, got in too late, sold too early... always the same. What matters is one klare Positioning: am I an investor or am I a speculator? There is nothing in between. But what makes a speculator? And what is actually the difference to the investor?
An investor deals with the assessment of the company in which he intends to invest on the stock exchange. He forms an opinion about the quality of the company and its products. He is concerned with the earnings situation and balance sheet, market position, corporate culture and the company's future prospects. This is how he finally comes to his investment decision: buy or keep away from it. Fluctuating stock exchange prices usually leave him cold. He is interested in his own assessment of the company's value - and not that of the stock exchange traders. In the long term, its calculation of the value will also be reflected in the price on the stock exchangespiegeln.
The speculator on the other hand, keeps an eye on the stock market price. He calculates and ponders how the share price of the stock corporation will develop. How the company is doing in detail is more or less irrelevant to him. Speculators often don't even know what the company actually produces, what the name of the CEO is, or where the company's headquarters are located. The speculator must be well versed in the financial markets and stock market mass psychology; not with the individual corporation.
How do you survive a stock market crash?
The famous financier B. Baruch, who survived the great Wall Street crash of 1929, captured the nature of the speculator long ago. The true speculator is a person who makes predictions and who acts before the event in question occurs. Like a surgeon, he must be able to explore a mass of complicated and contradictory details before ascertaining the important factors. Then he must be able to cool with Head operate skillfully on the basis of these factors.
The task of determining the factors in the stock market is so difficult because we have to penetrate through a dense veil of human affect to do so. The price fluctuations are not caused by impersonal economic forces and changing events, but by people's reactions to these events. the constant Problem of the speculator is to separate the hard economic facts from the warm feelings of the people dealing with those factors. There is no better way to get to the point.
For the success of the stock market, this means: either I open up and strive to become a profound investor, or I strive to be a clever speculator. Those who consistently stay on course on their chosen path have good chances. But one thing is guaranteed to lead to failure: once to "play" the speculator, then to mark the "wise" investor, depending on the situation and mood, sometimes one way or the other - that ends in offside.
Every investor is different
Before you set foot on the trading floor, you should know what type of investor you are. The topic is more important than you think. The problem: No bank advisor will help you with this. There are investors who invest their money in stocks for the long term. They ignore price fluctuations and remain invested in a stock for many years and decades. They believe in real assets and avoid paper money and bonds as Capital investment.
However, this type of investing is not recommended for every investor. Some just don't have the patience and the nerve to hold stocks for that long. For others it is far too boring and their fingers itchy to watch stocks from time to time sell. You would also prefer to pursue other equity opportunities over time. Still others need the sense of achievement to be able to boast of realized price gains.
It's not so much a question of which of the two strategies to use more Success leads: i.e. genuine long-term investors versus de facto short-term speculators. Every investor is strongly advised to find out which category they belong to. In doing so, he must be honest with himself in his self-analysis. It does not help to imitate successful or prominent large investors or to pray their mantra.
Not everyone is a Warren Buffett
A good example of this is the Warren Buffett "case" of Omaha. With its long-Strategy, staying engaged for decades and rarely blocks of stocks or Company zu sell, he has made a fantastic lifetime achievement. He is revered by many small shareholders and investors. His words are listened to devoutly. Thousands make the pilgrimage to the annual general meeting in remote Omaha. They all try to emulate him to become such a smart investor too.
But not everyone has the psychogram of Warren Buffett. And the devout investor can go to Omaha 20 times travel, he will never have the same nerves as the »Oracle of Omaha«. Buffett's Berkshire Hathaway portfolio cannot be transferred one-to-one into one's own portfolio. Above all, Warren Buffett can be relied on. He has unassailable equity. Despite his outstanding successes, he has no ego problem. He leaves his holdings entrepreneurially free Hand. He has proven this for 55 years. This is a rarity worldwide.
It sounds good, of course, if you pretend to be a wise investor who, like Buffett, is prudent and manages his capital in the long term. Who doesn't mind the stock market turmoil. Who also always slept 2008 calmly. Who was not annoyed by the suddenly falling prices during the summer vacation of August 2015. But the question is: are you really knitted like this? Especially investors from respected professions or distinguished circles find it difficult to "come out". Which tax advisor or lawyer likes to admit that he is a nervous gambler? Which general representative of a family of industrialists is happy to confess that he is particularly fascinated by dubious speculations?
Listen to yourself: It's all about self-analysis
After many years of experience, one thing is clear to me: It doesn't matter whether you are about to buy your first share or whether you have been "muddling back and forth" with moderate success for years. A self-analysis is essential. And no bank advisor or asset manager can help you. These people will not be ruthless to you Spiegel hold up.
Those who invest their capital in the stock market with joy and success in the long term invest needs to know exactly who he is dealing with »on the command bridge«. You are the real thing Risks. Your investment strategy must match yours Character and match their nature. If you can do that, you'll feel a lot more comfortable in your own skin feel. And I wouldn't be at all surprised if your performance suddenly improved as well. This is the only way you will be able to invest money consistently and systematically. Otherwise, you will always be carried out of the curve with the stock market storms.
If you just can't do the self-inquiry all by yourself, invite someone to a confidential one Conversation someone who knows you well from your kindergarten or elementary school days. Back then you were who you really are. It was only after that that you started to get »bent«. Well, the stock market is good for a lot of things.
Read text as PDF
Acquire this text as a PDF (only for own use without passing it on according to Terms & Conditions): Please send us one after purchase eMail with the desired title supportberufebilder.de, we will then send the PDF to you immediately. You can also purchase text series.
4,99€Buy
Book eCourse on Demand
Up to 30 lessons with 4 learning tasks each + final lesson as a PDF download. Please send us one after purchase eMail with the desired title supportberufebilder.de. Alternatively, we would be happy to put your course together for you or offer you a personal, regular one eMail-Course - all further information!
29,99€Buy
Skate eBook as desired
If our store does not offer you your desired topic: We will be happy to put together a book according to your wishes and deliver it in a format of yours Wahl. Please sign us after purchase supportberufebilder.de
79,99€Buy
Corporate publishing and advice
You want to publish, increase your reach or as an employer Candidate speak to? For these and other topics we offer special Consultant packages (overview) - For example, a personal phone call (price is per hour).
299,00€Buy