Digitization is also leaving its mark on the Working world. Company have to react faster and faster if they don't want to be suppressed. They often fall back on interim managers for complex new projects - increasingly also for top management positions. But what requirements does an interim manager have to meet?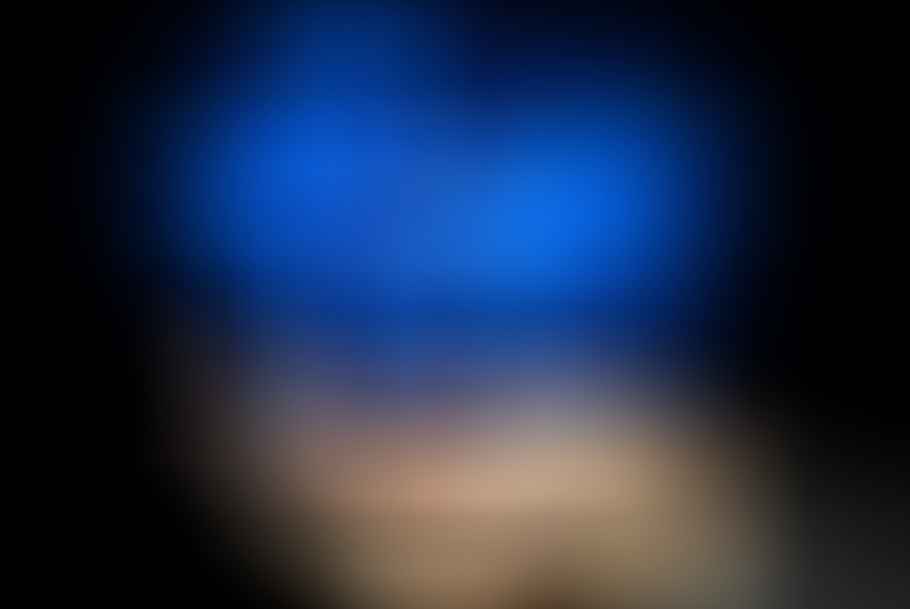 Change was never more stable than today
Big Data, Industry 4.0, Cloud Computing - it's raining megatrends in the world of work. For your Success To secure this, companies have to question themselves at ever shorter intervals, react at lightning speed to disruptive market changes and take the initiative early on. They have to adapt or develop new technologies, open up new markets at lightning speed and combine products and services into smart services.
Time is increasingly becoming a bottleneck: now decide often a few months, whether a company will rise to the ranks of successful disruptors or permanently fall behind. But experts for the new challenges are rare; the "war for talent" is getting tougher. What do companies do that urgently need experts but can neither fill them internally nor get them on the market?
Temporary managers - more in demand than ever
This is where the interim manager comes in - a "temporary manager". While this job profile has long been established in Anglo-Saxon countries, interim managers in Germany have so far mostly only been found in mechanical and plant engineering, in the automotive sector and in IT. That should change urgently.
Interim management is for companies of all sizes, Industry and legal form an approach to fast and to react efficiently to changing framework conditions and special situations. It's not just about bridging a short-term vacancy or an urgent one Projects to drive forward: Management requirements are increasing across the board - and good interim managers at C-level level are able to meet these requirements in the short term.
First and foremost, interim managers are on the agenda today when a weak company is before the turnaround. Even long-standing profitable medium-sized companies can quickly get into trouble when they recognize the signs of the time too late.
The management spoiled by success often misses the crisis experience in such situations, it threatens the risk of expensive wrong decisions. There has recently been an increasing use of an interim manager with CEO and / or CRO experience - often under pressure from banks or other investors.
The interim manager receives a clearly defined order with a fixed time horizon. Often, one of his core tasks is strategic reorientation or building a competitive organizational structure.
MundA projects and international expansion: Interim managers as experienced experts
Interim managers with MundA experience are also increasingly in demand for international mergers and acquisitions. Many MundA projects fail due to a lack of expert knowledge or the underestimation of cultural factors. Permanent managers in particular often do not succeed in the MundA process klare Set define, Strategies to develop and implement as well as to leverage synergy potential.
In addition, the Significance cultural differences as well as country- and region-specific patterns of thought and action are often underestimated because the management has international experience and intercultural Expertise is missing. A short term Solution An interim manager who has already successfully mastered similar events in a company's development and knows the pitfalls and restrictions from his own experience can also offer here.
And precisely those companies that have grown very successfully in Germany and are now looking to expand abroad, pass-through interim managers offer a secure solution to gain a foothold quickly abroad because they have already mastered this task several times and are familiar with the corresponding target markets very well.
What specific requirements should an interim manager at the first management level meet against this background?
Analysis and communication skills are trumps: An essential professional competence of an interim manager should be in a strong analytical market. It should be able to assess the current situation of a company in detail within a few days by means of figures, facts and discussions. In a turnaround situation, the ability to not only read a remediation report, but also to implement it quickly is also often required. In addition, a wide range of consultants often find themselves in crisis-stricken companies. In view of its professional competence, a good interim manager can communicate with these consultants on the same level and motivate them as employees in the sense of the company.
Make unpleasant truths - not everyone's thing: The most important competence of an interim manager is to initiate measurable measures quickly and purposefully. In the process, he should have the necessary standing and avoid errors, especially time losses, in the face of many years of industry and implementation experience at the responsible position. In view of its independence and neutrality, a temporary manager does not need to build up networks and sympathies for a long-term stay in the company. Rather, he has the right and the duty to pronounce also unpleasant truths and hard cuts.
Many years of leadership experience, intercultural competence, adaptability: The ideal interim manager at C-level has gained many years of experience in various organizations in industry or service, has high intercultural competence and understands the concerns of family businesses, listed companies and investors. It is multifunctional, flexible and can play on all keyboards: Maximum adaptability is a must. It is up to each interim manager himself to define his own USP and his own business model. Conceptual strength coupled with the highest degree of implementation competence, flexibility and adaptability to different corporate cultures and legal forms form the ideal starting point.
Empathic leaders who gather a team behind them - especially in difficult situations
But professional expertise alone is not enough: as empathetic leaders Interim managers must be able to inspire all those involved at the different hierarchical levels for the necessary transformation steps and to show the decision-makers and employees the effects of these Measures point out Provided they are in the Perspektive their customers If you put them in their shoes and respect their motives, they can persuade them to support the proposed path.
Interim manager feel feel at home in difficult situations. You get involved benevolently with different corporate cultures and inspire stakeholders to take all necessary measures. they gather Employees and company as Team behind and win them for theirs ideas and measures. Use conflicts and decide positively in the interests of the company.
The ideal interim manager
The ideal interim manager has an absolute focus on success and results. He sets and agrees on clear goals, stands for a culture of commitment and lives this out. He convinces and leads his employees to success through personal authority and kicks ass confident and independently - without any trace of arrogance. He identifies with his task and loves a challenge.
In short: The interim manager at C-level combines all the requirements of a top manager, both professionally and personally. He is a senior manager who has learned from experience and is therefore increasingly used to successfully solve special situations in companies. Frequently, companies would Executives like to take over permanently. However, this rarely succeeds, as interim managers prefer their autonomy and freedom to permanent employment and want to face new challenges after the work is done. And they won't be absent in the foreseeable future.
Read text as PDF
Acquire this text as a PDF (only for own use without passing it on according to Terms & Conditions): Please send us one after purchase eMail with the desired title supportberufebilder.de, we will then send the PDF to you immediately. You can also purchase text series.
4,99€Buy
Book eCourse on Demand
Up to 30 lessons with 4 learning tasks each + final lesson as a PDF download. Please send us one after purchase eMail with the desired title supportberufebilder.de. Alternatively, we would be happy to put your course together for you or offer you a personal, regular one eMail-Course - all further information!
29,99€Buy
Skate eBook as desired
If our store does not offer you your desired topic: We will be happy to put together a book according to your wishes and deliver it in a format of yours Wahl. Please sign us after purchase supportberufebilder.de
79,99€Buy
Corporate publishing and advice
You want to publish, increase your reach or as an employer Candidate speak to? For these and other topics we offer special Consultant packages (overview) - For example, a personal phone call (price is per hour).
299,00€Buy