We chose a game. We now want to approach the decisions and changes. The game stimulates us to be curious, to look for opportunities and to try things out. This takes the pressure, but not the responsibility. On the contrary. The inner game brings us closer to our responsibility for a good life.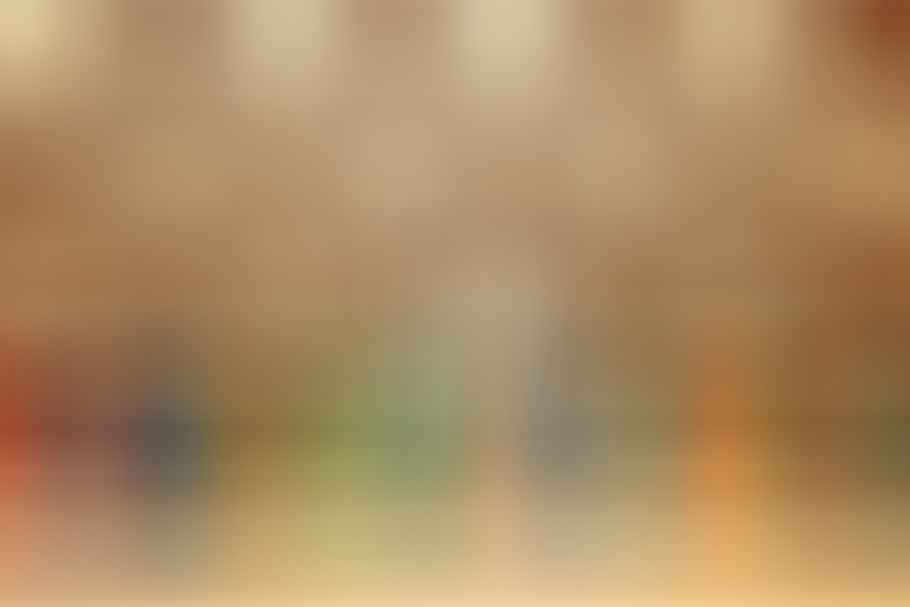 Alone or in a team?
Now we invite you to boldly begin the inner game. If you have already cleared the board before your mental Eye built up, learned the four new rules of the game and internalized the six principles of success, you have to do one more Choice to meet.
Do you prefer to play the game alone as an inner game or do you dare to play the game in a larger round?
Scenarios for your inner game
you both suit ways open and both are good. And already alone with this one decision immerse yourself in the game. So you can't really "not play" because you're always doing something important decide to have.
Life is problem solving and that needs decisions and changes. When we playfully meet life, it becomes more exciting, pleasant and joyful.
We will now guide you through two game scenarios. The first scenario is your personal solo play, a path of personal development. The second scenario is a group game, a path of common change.
Spielzenario 1: They play alone
The advantage: you have all the possibilities in this game. You can find all the contradictions in yourself and thus also all options. This is the game with the greatest variety of options.
The downside: playing alone is particularly challenging. You enter into an inner dialogue with yourself. It just seems, on the surface, to be easier to get along with than others. But it's not. Questioning yourself is a difficult one exercise on the way to the championship.
The challenges
How can I eliminate the excess of possibilities useful to use? How can I prevent too fast back to old Pattern to expire? How can my river of life break a new path?
Some hints: The inner dialogue can also bring you outside. Place at least two armchairs in one room. Take a seat and speak from different positions and perspectives to yourself.
Pay attention to the fictional persons, who will then face you. What are their perceptions, what is your perception? Note the four game rules, the six success principles and the principles, even if you play alone.
Leadership games in the team
The advantage: Together, we start from different realities. We have more complexity to process, but as a group can do better.
The game offers Actio and Reactio. My interventions are answered and produce discernible effects. The game becomes very fast circular, exciting interactions are created and this usually makes more fun.
The disadvantage
Together we have to rule out a few options. There are areas that cannot be entered together. This means that we no longer have any options. Playing together takes more time. Rule 4 "Stop until everyone has learned" takes some time. The communication process also takes mindfulness and time.
The challenges: The decision-making and change process is more complex. There are more perceptions, more observations and interpretations. The search for meaning and Significance is much more difficult in groups. Compliance with Regulate, the Principles of Success and the Principles require high levels of consensus and accountability. The skills of the players are always unequally distributed.
Some notes
With the four rules of the game, the six principles of success and the principles, almost everything is said. The dialogue and the iteration are the most important companions. Sometimes you get lost in the middle of the game. Then a longer break or a new beginning, a "back to the start", helps. Also, don't forget the option to bring a new rule into play. This option is always open to you. Free the homo ludens in you!
We will be looking for the best of all worlds for a long time. This quest never will stop. Life, too, will repeatedly confront us with great persistence with situations that demand decisions from us and thus entangle us in the eternal game of change. Life itself is change, it is a process of change.
Learning processes in the team
We People are on the right track if we go between the poles, recharge ourselves and make a good decision - a big one trust – throw in the river of life. Life wants to make us explorers. It requires us to be willing to set off.
The game brings us together in valuable learning processes. Neither the Intelligence nor the Leadership-Qualities of a person will turn us into good ones Future to lead. As "Homo ludens" we can always get involved in the game, in the common process.
Only together can we find a way to deal with the high complexity of our time and enter into a learning process. The game contains a Risksbecause the outcome remains uncertain. But we have to get involved in our development as a person and as a community. Life stays exciting.
Read text as PDF
Acquire this text as a PDF (only for own use without passing it on according to Terms and conditions): Please send us one after purchase eMail with the desired title supportberufebilder.de, we will then send the PDF to you immediately. You can also purchase text series.
4,99€Buy
Advice on success, goal achievement or marketing
You have Ask about career, Recruiting, personal development or increasing reach. Our AIAdviser helps you for 5 euros a month – free for book buyers. We offer special ones for other topics IT services
5,00€ / per month Book
Book eCourse on Demand
Up to 30 lessons with 4 learning tasks each + final lesson as a PDF download. Please send us one after purchase eMail with the desired title supportberufebilder.de. Alternatively, we would be happy to put your course together for you or offer you a personal, regular one eMail-Course - all further information!
29,99€Buy
Skate eBook as desired
If our store doesn't offer you your desired topic: We will be happy to put together a book according to your wishes and deliver it in a format of your choice. Please sign us after purchase supportberufebilder.de
79,99€Buy