Green meetings in nature and seclusion are very trendy, they promise healthy enjoyment, Sustainability and relaxation. Can they live up to this claim? We present the best locations.
1. Team building in the design eco hotel: Casa das Penhas Douradas - Burel Mountain Hotel, Portugal
I don't know about you, but when I think of Portugal, long sandy beaches and crashing waves and cliffs come to mind SinnAfter all, the country has a total of 1.793 kilometers of coastline.
But Portugal has more to offer: The Centro de Portugal is not only home to the highest peak in the country with the 1993 meter high Torre. The region also offers a largely deserted natural park, the Serra da Estrela on an area of ​​101.000 hectares.
In the midst of this ecological environment, the Casa das Penhas Douradas with its 15 rooms and 2 suites is the perfect location for small retreat meetings, Teambuilding and of course pure deceleration. This 4-star hotel is located in Penhas Douradas, at an altitude of 1500 meters on the Serra da Estrela plateau, and is ideal for those looking for a direct Contact search with nature. For those who like it a little more luxurious: In 2018, a pousada from 1940 was transformed into the Casa de São Lourenço at an altitude of 1200 meters, with its 21 rooms and 4 suites the only five-star hotel in the Serra da Estrela, which also has real meeting rooms .
Both hotels were created by the Lisbon couple João Costa Tomás and Isabel Costa, who gave up their well-paid jobs as lawyers and managers in order to realize this ecological dream in the Serra da Estrella. This Concept begins with the use of solar systems to heat the water storage tank for the taps, the bathtub and showers as well as the pool. The guests are also made aware of the special situation in this very dry region as well as the flora and fauna.
The regional and minimalist approach is also continued in the Scandinavian-looking retro design, which is based on the traditional architecture of this area. That's why you can see design objects from the 1950s and 1960s as well as old skis and sledges - works by Nordic and Portuguese artists and designers - throughout the house. The walls and furniture are made of birch wood, lots of red and beige, unobtrusively combined with gray tones and a few bright splashes of color. The lounges with huge windows expand the view of the surrounding landscape and are ideal for small meetings in a cozy atmosphere.
The design extends to the spa and the Presentation of the lovingly prepared and healthy dishes, which also leave nothing to be desired for gluten-free and vegan palates. The restaurant focuses on haute cuisine, which develops regional specialties of the Serra with an innovative touch, using mainly local and seasonal ingredients.
The tumbled, brightly colored sheep wool with which the seating furniture is covered has another special feature: it is burel, which in the mountains of central Portugal has a long tradition of making outerwear for shepherds. The burel is considered to be particularly water-repellent and cold-insulating. One of the many factories that used to exist in the area is Monteigas and was revived by the Costa couple.
Today, the Casa Penas Douradas is a place more innovative ideas, which is not only reflected in the design and cuisine, but also in a special offer for guests: two guided hikes are included in the price of the stay, the hotel also organizes a variety of team-building activities such as orienteering, climbing, cycling, kayaking, Swimming, snowshoeing or skiing. Are particularly popular with Corporate but the off-road trips by jeep or paintball events.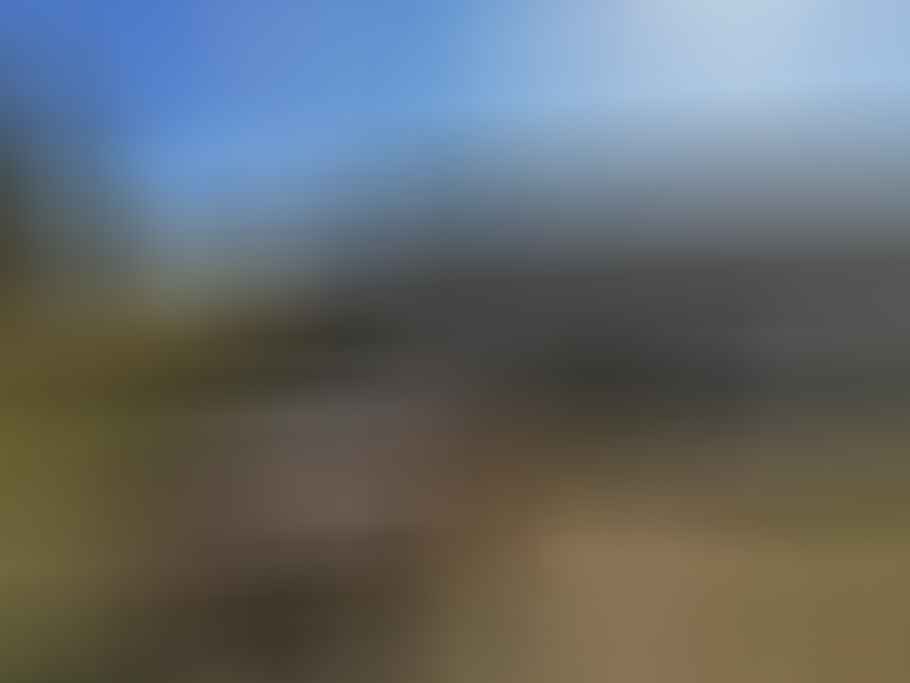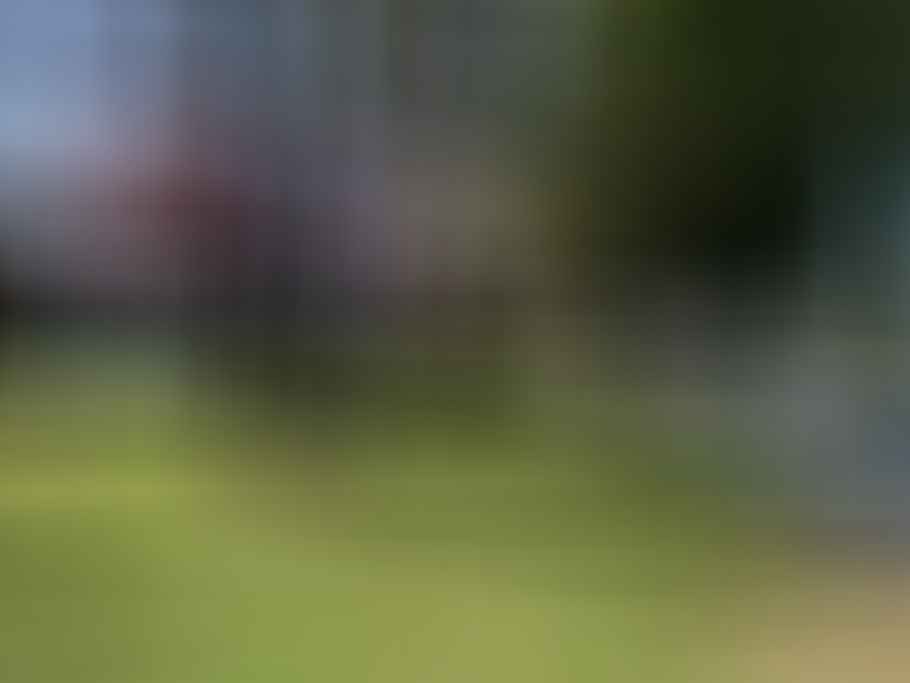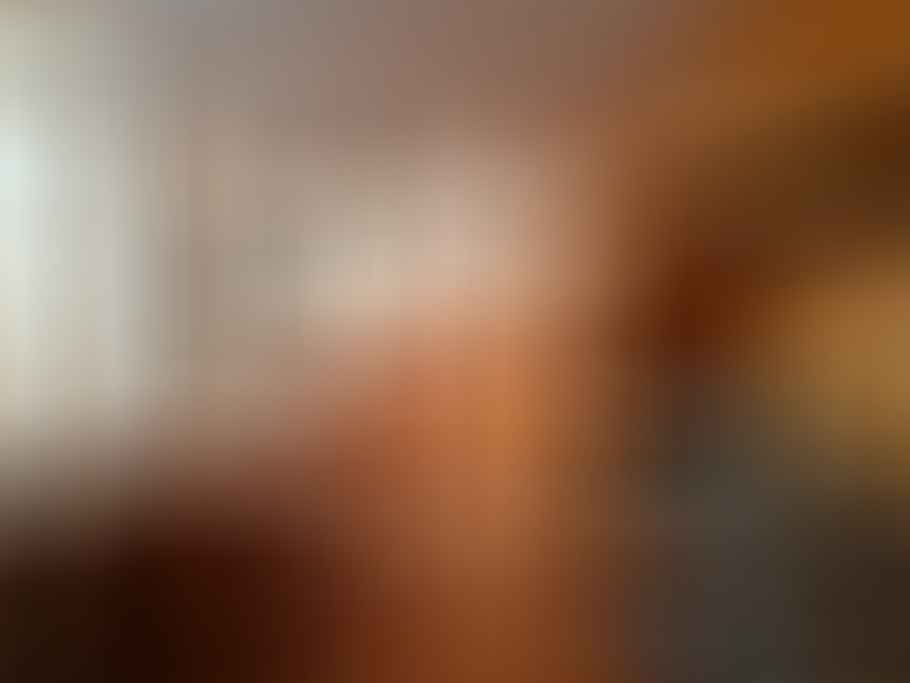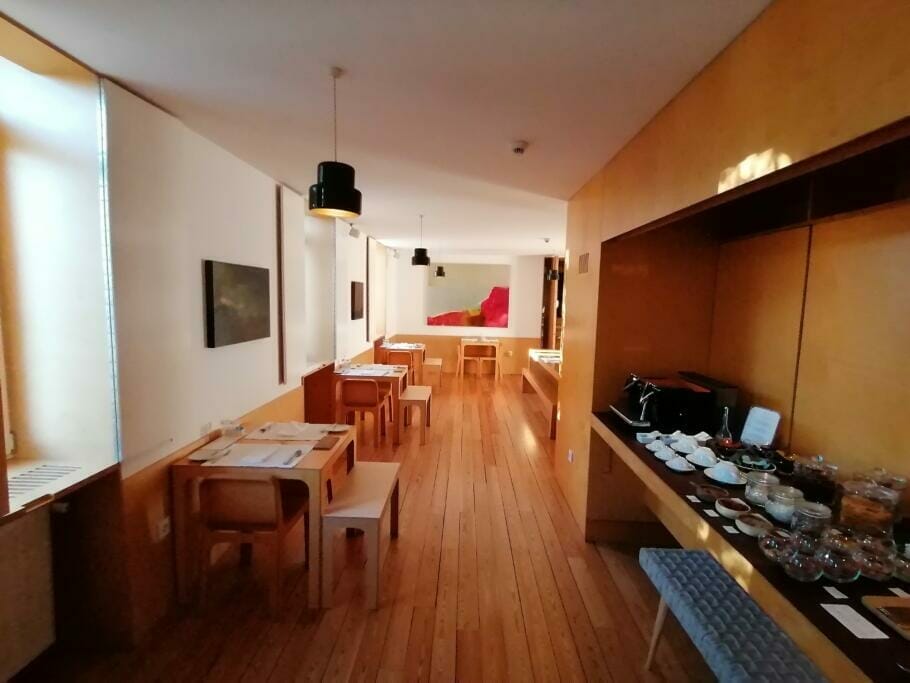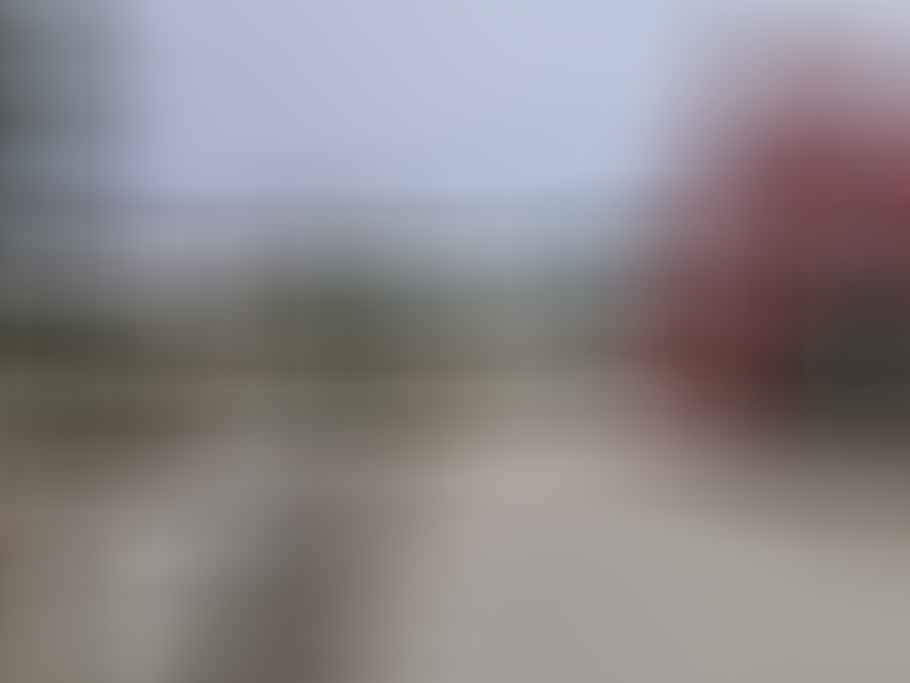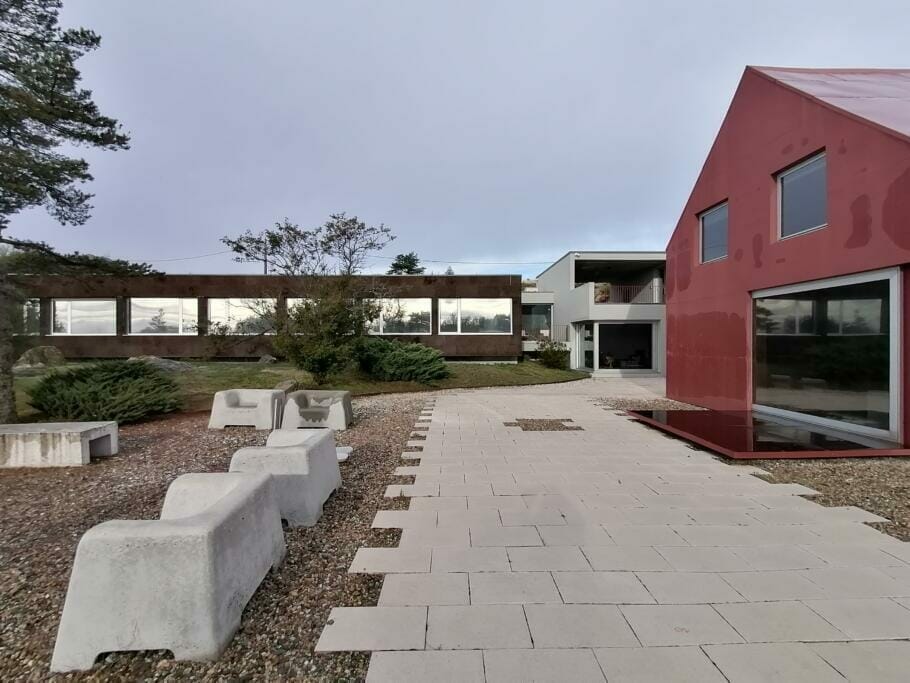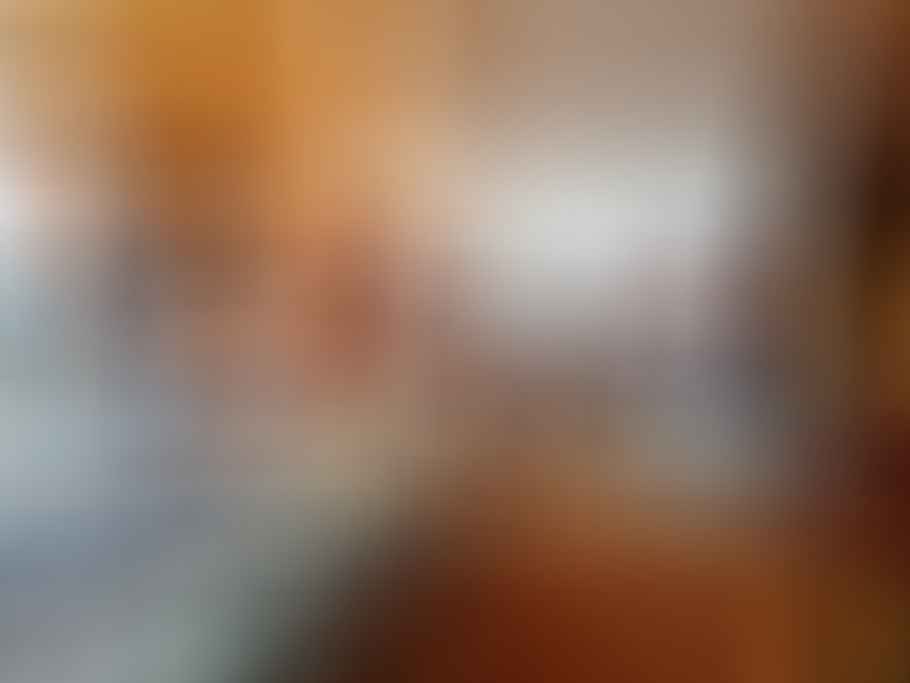 2. Sustainable conferences with a treetop path and natural wonders: Landidyll Buchnas Landhotel Saarschleife
The Saar loop near Mettlach is a breakthrough valley of the Saar through the Taunus quartzite and is one of the most famous sights of the Saarland. The most popular view is the Cloef viewpoint, 180 m high above the river, in the Orscholz district of Mettlach.
The bank is formed by rock faces, rubble heaps and small ravines. This is exactly where the barrier-free treetop path rises with a total length of 1.250 meters and a height of 3 to 23 meters, which initially meanders through beeches, oaks and Douglas firs in the direction of the Saarschleife with a maximum gradient of 6%, before turning a fantastic one from the highest point The Landidyll Buchnas Landhotel Saarschleife is just a few minutes' walk from the treetop path.
The country hotel has a total of 90 beds in extremely tastefully furnished, stylish rooms and suites, some with a view of the nearby spa or hotel park. The house has received several awards for its fresh, mostly organic and regional cuisine, including Michelin (2 cutlery) or Gault Millau (11 out of 20 points). The impressive gourmet events are legendary: such as the culinary evening on the treetop path with a spectacular panoramic view of the Saarschleife, the flying buffet at the Cloef or the traditional "pork chops" on an open fire. A culinary legacy that stems from the orchard harvest.
The hotel also offers a total of four rooms for conferences and seminars ranging in size from 27 to 190 square meters, which are equipped with the latest technology Technology, free W-LAN, screen, flip chart, pin board and accompanying moderator case. Advanced technology is also available on request. The 500 square meter wellness area with indoor pool and various saunas ensures relaxation. Arrival: By train or plane to Saarbrücken or Luxembourg, from there to Mettlach by train or bus.
3. Green meetings in Normandy: Manoir de l'Archerie, Villedieu les Poêles
Not far from the historic Mont-Saint-Michel, a little outside of Villedieu les Poêles, belonging to the district of St. Cecile but actually in the middle of the countryside, the Hotel Manoir de l'Archerie is located with 18 rooms and offers a special and quiet atmosphere.
The small hotel is located in an old manor with a beautiful inner courtyard and a natural garden: the rooms are in the main building, in the side building and in the old chapel. Pure atmosphere, tranquility and the opportunity to work in the garden with WiFi, and good, regional-organic food, some from your own garden.
There is also a shop with organic products and organic cosmetics, for example made from donkey milk. In general, the owners attach particular importance to ecological and regional products. These come from local farmers. Salad, potatoes and tomatoes come from their own garden and the food is also highly recommended.
Due to its secluded location, the hotel is particularly suitable for quiet work and strategy meetings. There is very good WiFi everywhere, including in the rooms and the garden. One of the two dining rooms can be used as a seminar room for a maximum of 15 people, and there is even an atmospheric fireplace here. Around three to four meetings take place here every year. A screen is available, a beamer can be rented in town or it has to be brought along by the group, as well as other technical equipment.
However, you have to know that the hotel has been recognized as a particularly quiet hotel: This means that it is closed between 23.30 p.m. and 7 a.m. in summer and even an hour earlier in winter. The owners make no exception to this rule for groups, so if you are planning evening activities, you should look for another hotel. How to get there: By plane to Paris or Rennes, then by train, bus or car.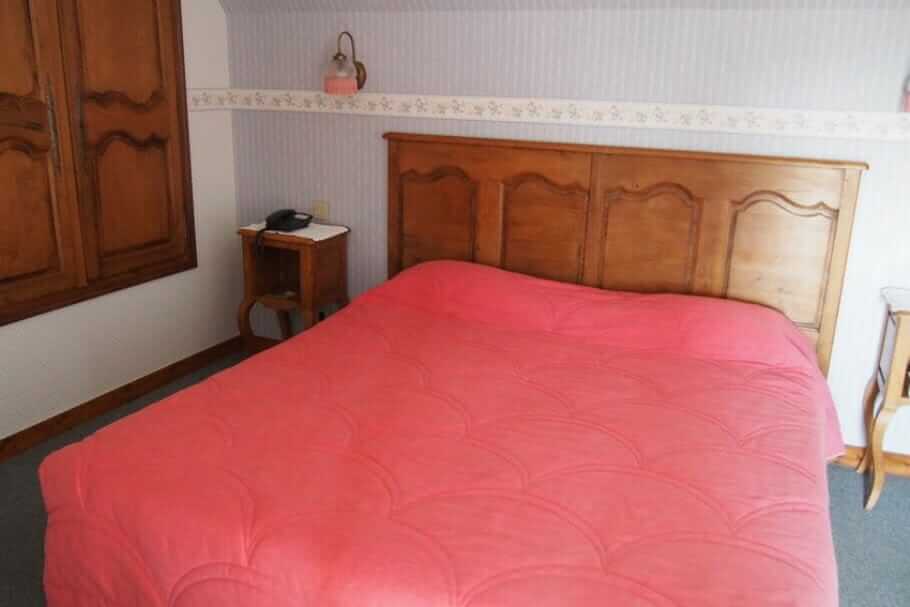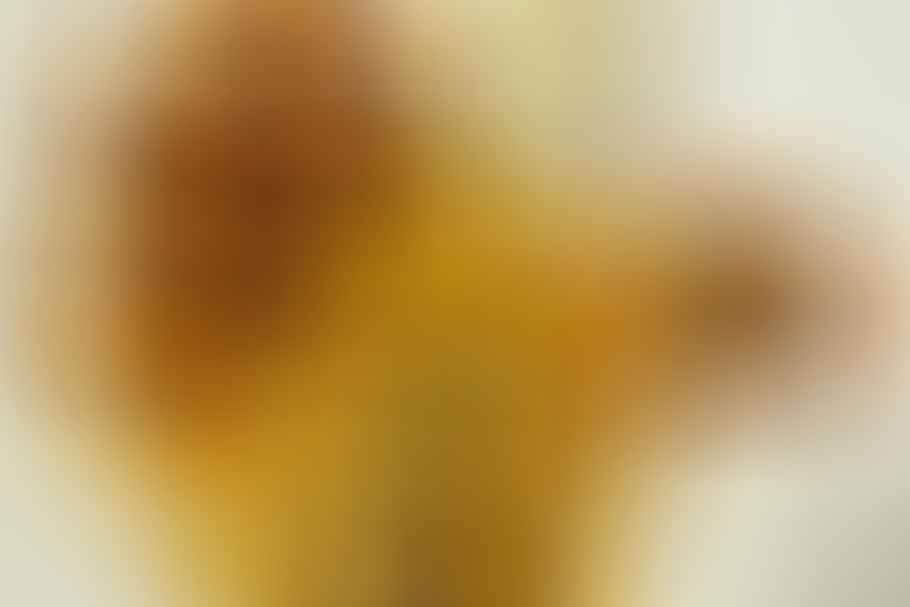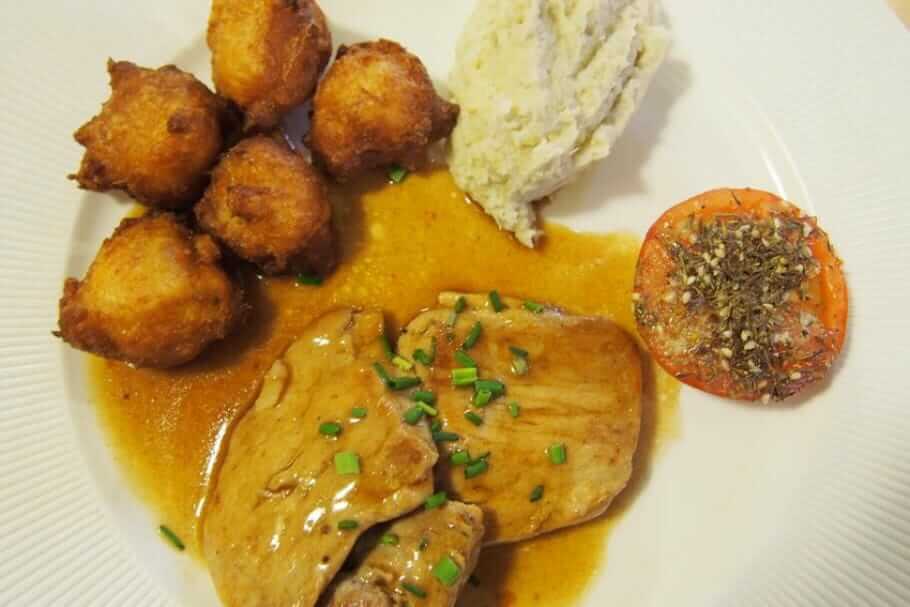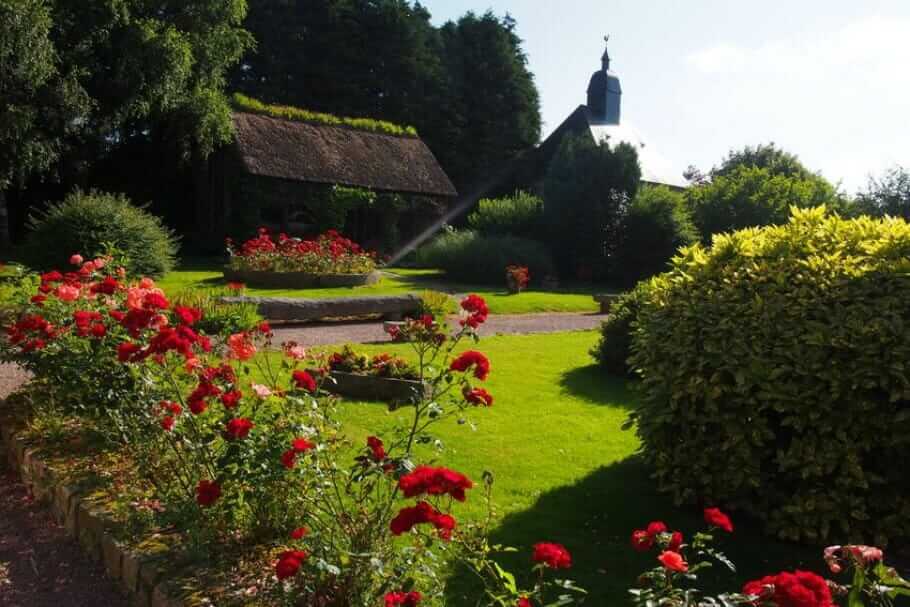 4. Eco-meetings in Norway: Ersgård, Trondheim
A Meetingconcept, which I also really liked, is offered by the 250-year-old Ersgård farm, just a few minutes from the airport in the Norwegian city of Trondheim: Here you can meet in the countryside and yet with good transport connections, rustic food included.
The get-together during the breaks takes place while hiking, for example, on the historic pilgrimage route between Oslo and Trondheim or on a river where the conference participants can also fish right away.
Unfortunately, the space is limited for groups: Ersgård offers meeting rooms for 25 guests with technical equipment and Wi-Fi. There is also a new conference room for 40 guests in the 250 year old barn. Getting there: Direct flights to Trondheim or via Stockholm, eg with SAS.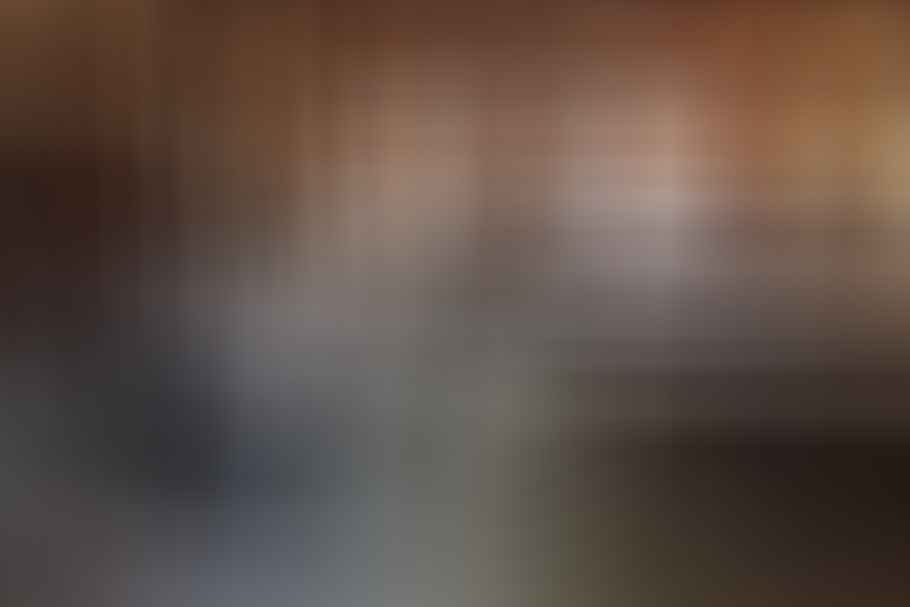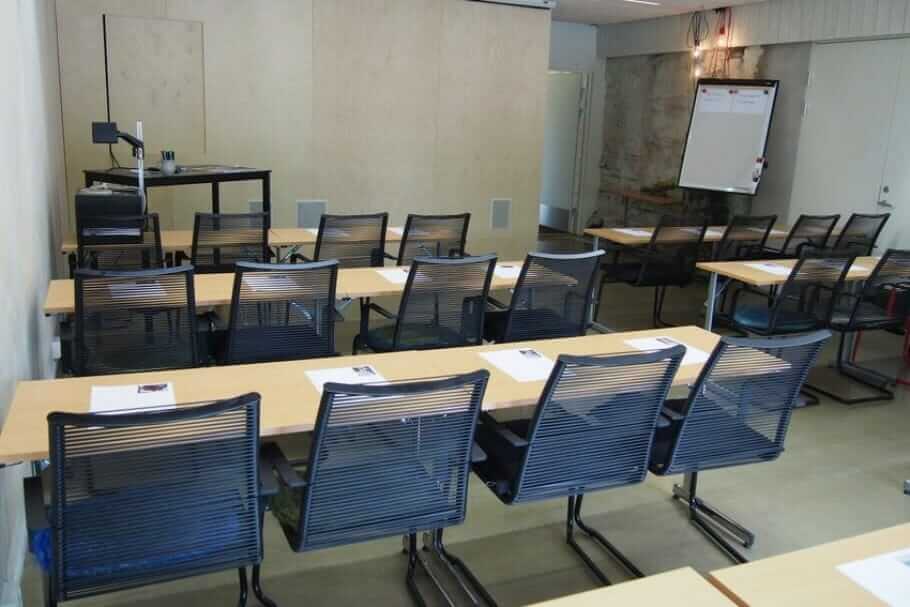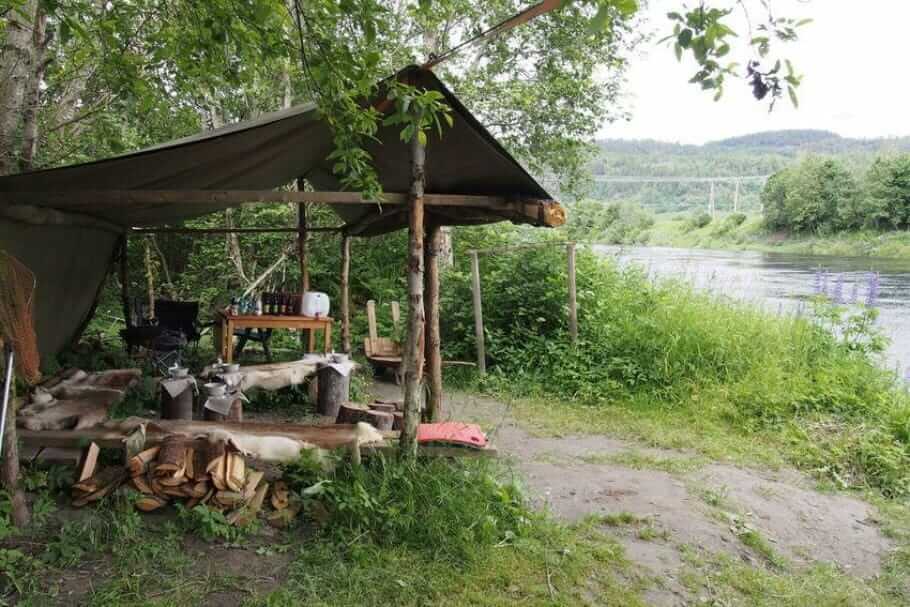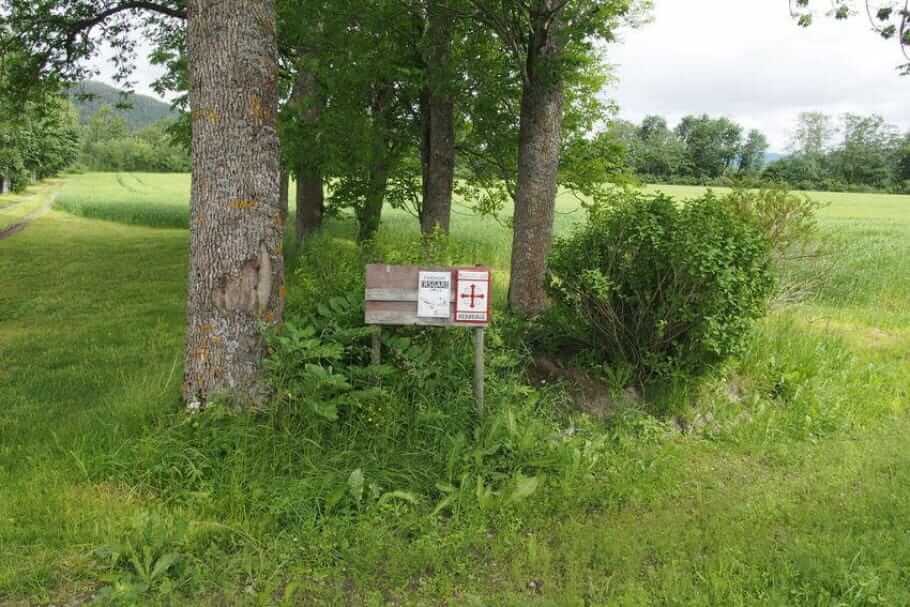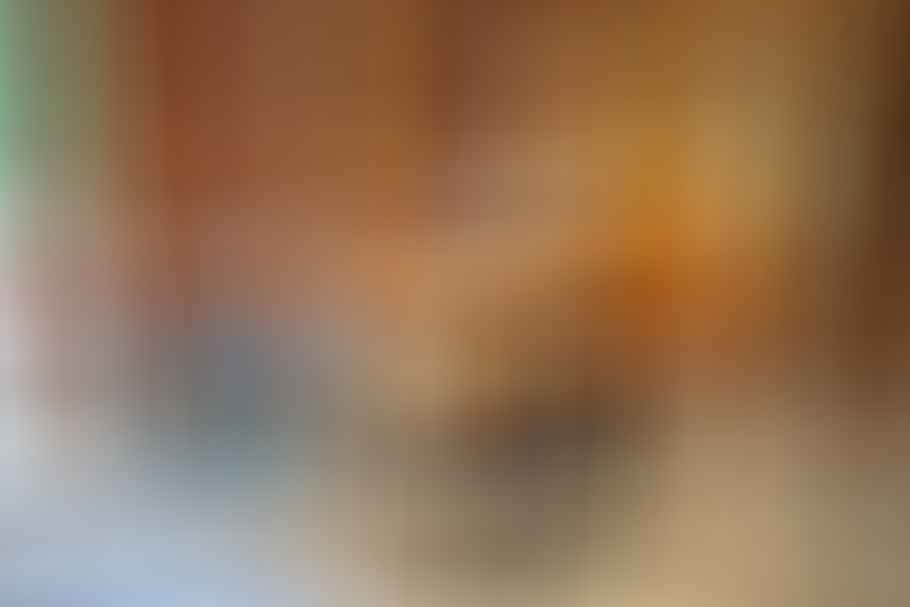 5. Organic Meetings in Ireland: BrookLodge & Wells Spa, Wicklow
The BrookLodge & Wells Spa in County Wicklow, Ireland, a little over an hour southwest of Dublin, advertises with the label Green Meetings. Its restaurant The Strawberry Tree is Ireland's only certified organic restaurant in which organic food is processed into unusually creative creations - the prices are correspondingly high. The 86 rooms are also luxuriously furnished, but impress with their good price-performance ratio. There are also seven meeting rooms for up to 350 people, including a small chapel.
Surrounded by a typical Irish landscape and lying directly on a small stream, the lodge manages the balancing act between an eco hotel and a geothermal one Energy and free-ranging chickens and a professional meeting location with modern technology and excellently functioning WLAN. I would have occasionally wished for a little more speed in the service, but I like that, as does the spa in the Style of the 90s, contribute to a general deceleration, like the relaxing one in general Effect the green island is almost proverbial. It's just a pity that the eco-concept, which is successful in itself, is not maintained in the group activities.
In addition to golf, archery, horse riding, hunting, fishing or eco-cooking courses are offered by various cooperation partners - but also off-road trips with four-wheel cars. Arrival: eg with Aer Lingus to Dublin, the hotel can also organize transportation from the airport on request.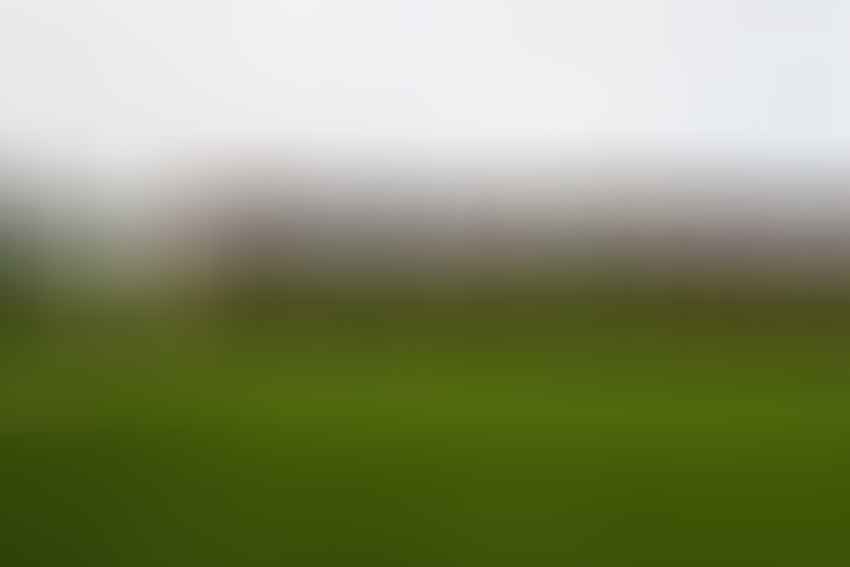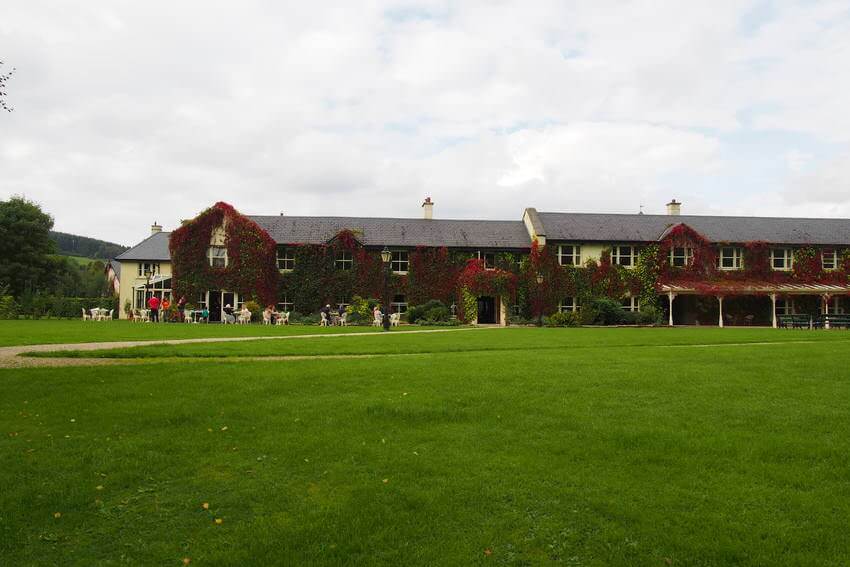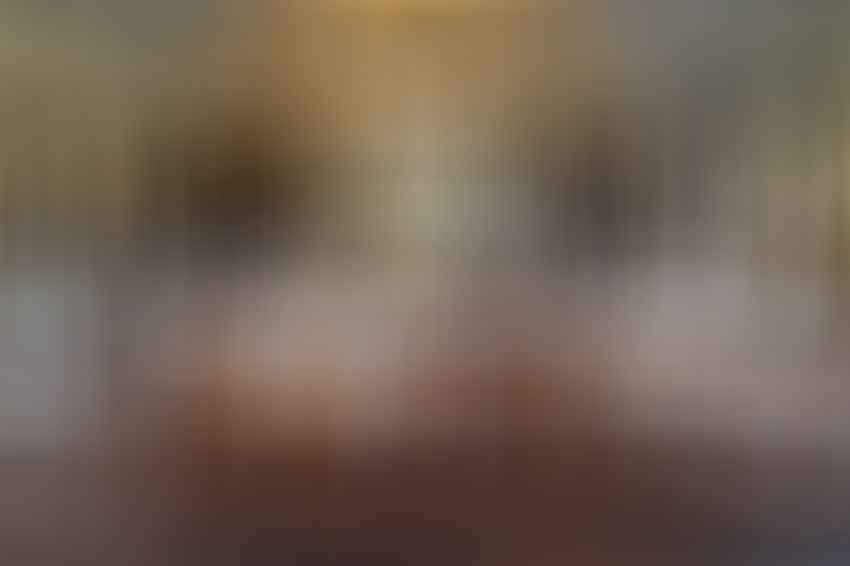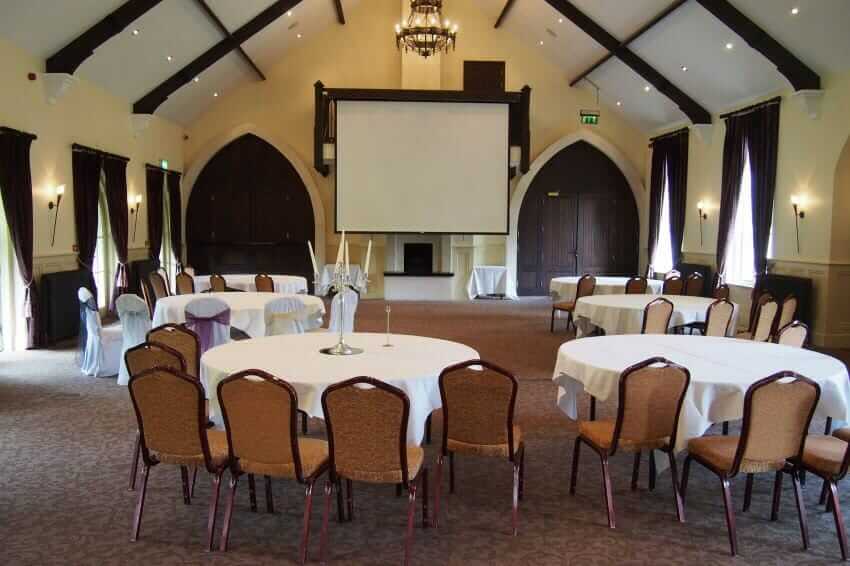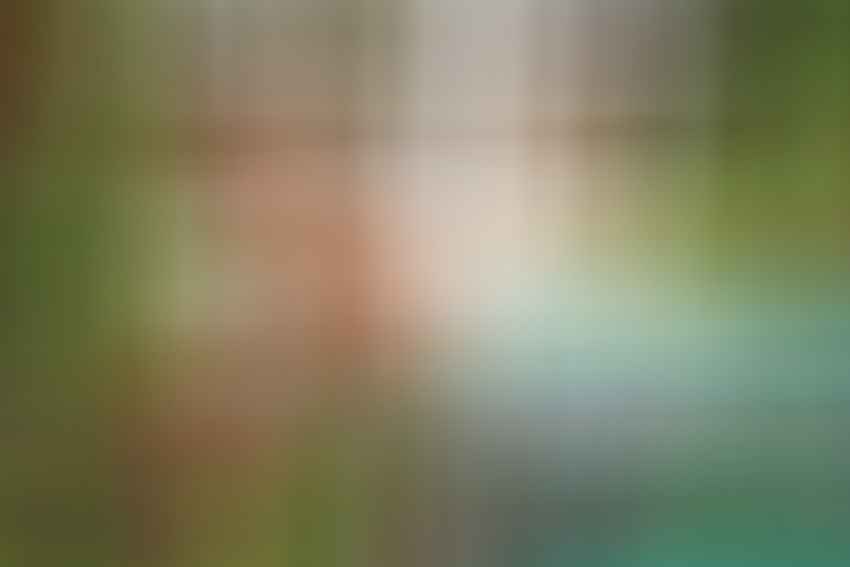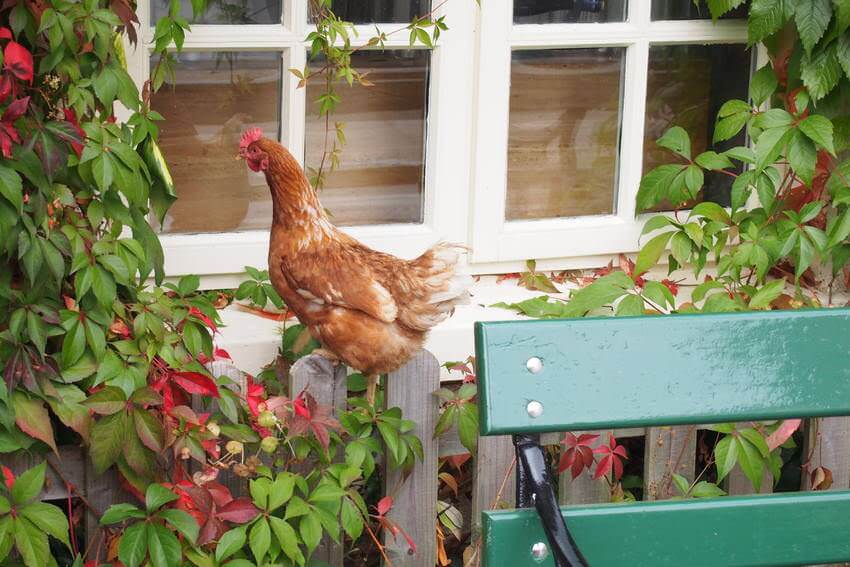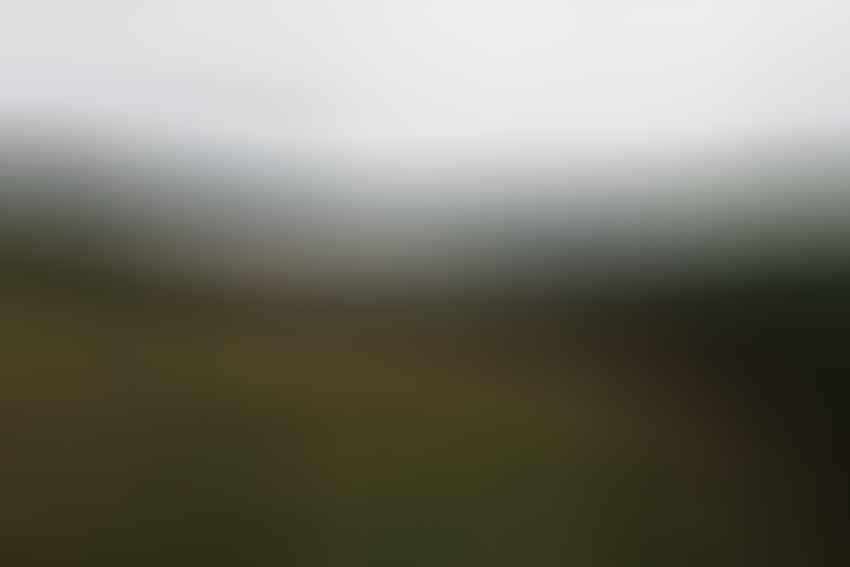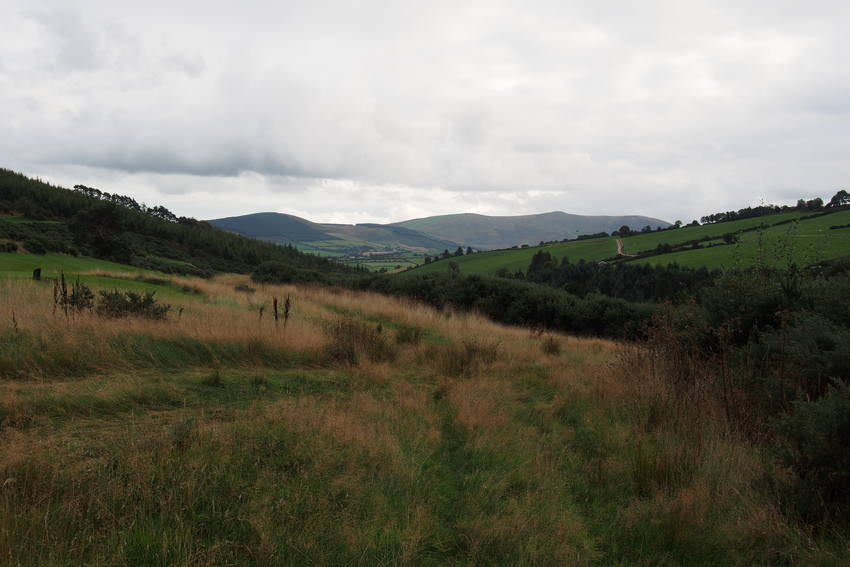 6. Rural meetings between cuisine and nature: Brisighella, Emilia Romagna
Tuscany is a place of longing for many beautiful spirits. The Italian town of Brisighella is just as beautiful, however: It is on the Faenza - Florence railway line and, in contrast to Tuscany, which is only 40 km away, still looks pristine, even sleepy.
Highlights of the town of Brisighella are an archway from the 12th century and the view of the surrounding Lamone Valley, which is characterized by vineyards and olive groves. The place is famous for its olive oil. Visits to regional wine and olive oil farmers with corresponding tastings and cooking courses are therefore also typical group activities in the region.
In addition, there are also possible group activities such as guided cave tours, Nordic walking courses, yoga, meditation, horseback riding, golf, tennis, mountain biking, climbing or hiking tours. Here, however, it is noticeable that this is not a typical tourist region: some advance notice is required to organize appropriate activities, especially for groups to organize.
The accommodations also have a shortcoming: in addition to many smaller guesthouses and agriturismi such as Ca' Pirota or the newer Ca di Mezzo not far from the center of Brisighella, the only larger hotel in town is the Meridian with 54 double rooms, but at first glance it seems a bit seems run down. A good Alternatives is therefore the Istituto Emiliani delle Suore Domenicane del SS, a little outside, a Dominican convent with 180 beds, which can also be booked for events. How to get there: From Bologna airport by train to Faenza.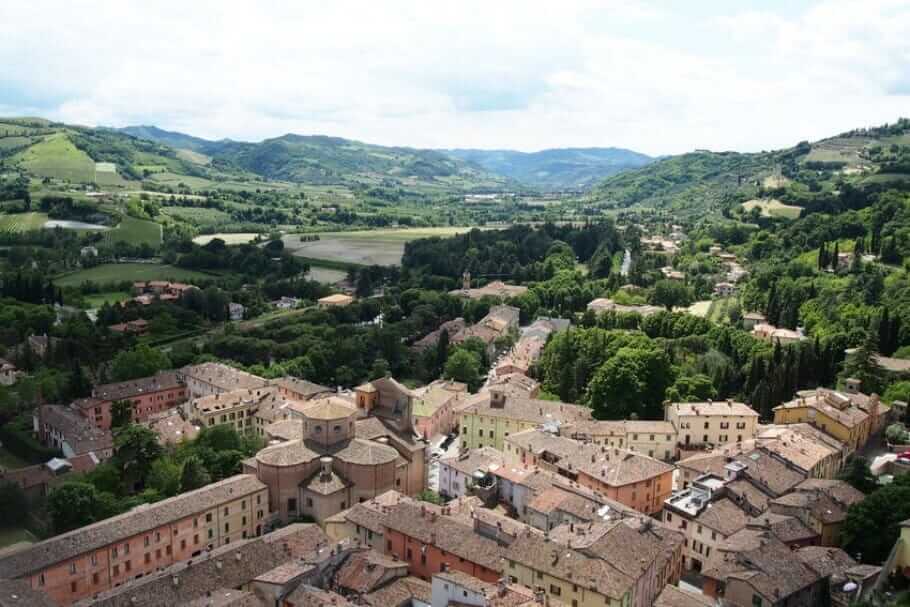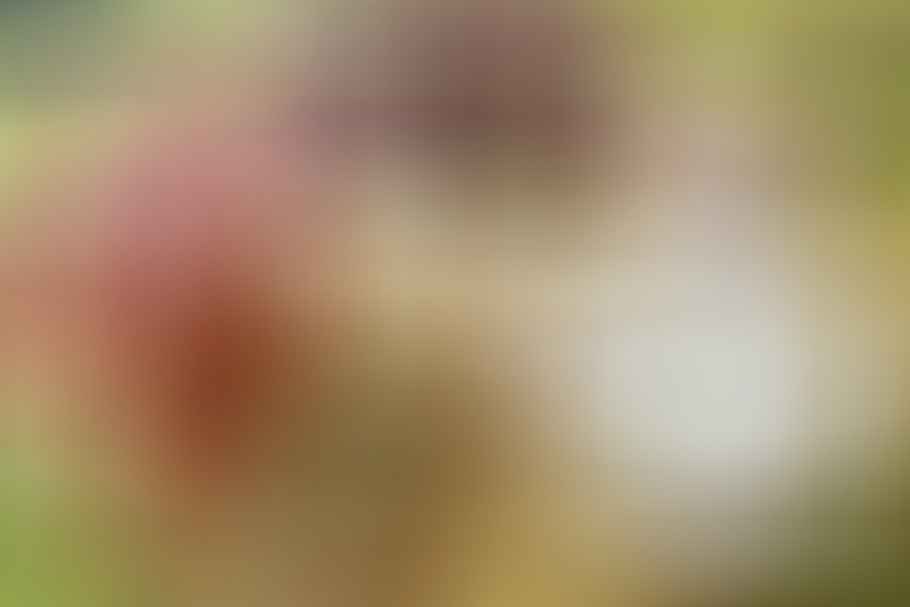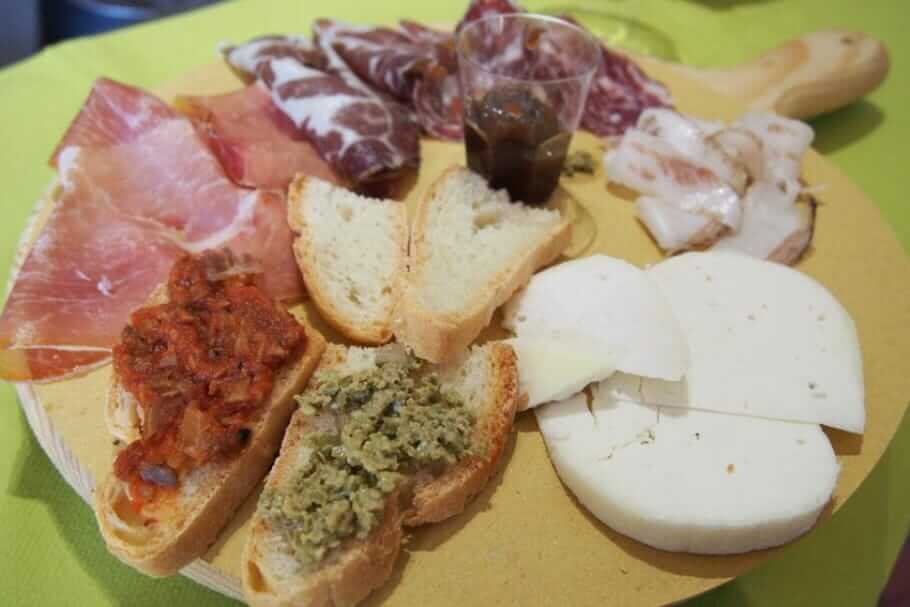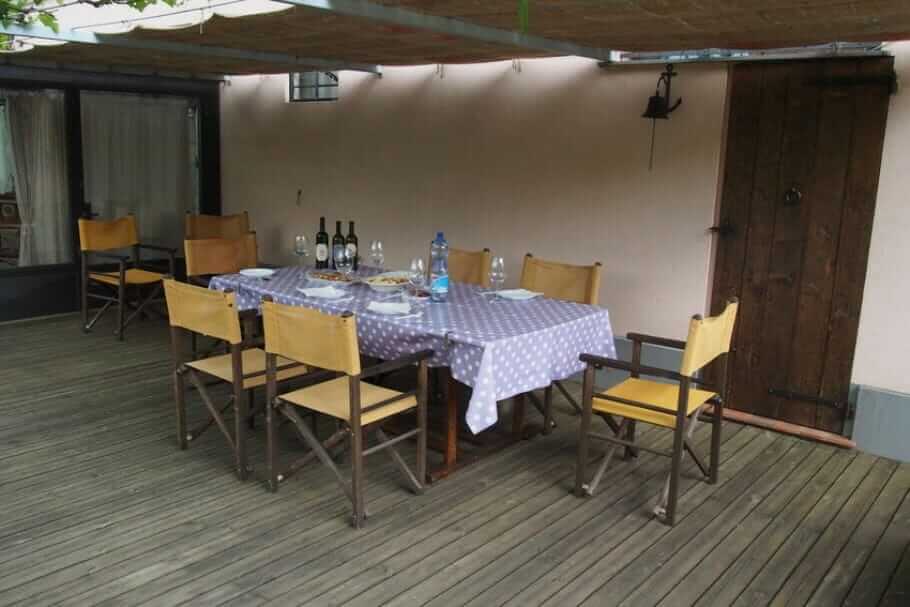 Buy text as PDF
Acquire this text as a PDF (only for own use without passing it on according to Terms and conditions): Please send us one after purchase eMail with the desired title supportberufebilder.de, we will then send the PDF to you immediately. You can also purchase text series.
4,99€Buy
Individual travel planning & reader trips
We offer our readers exclusive travel packages on this and many other topics.Planning as well as numerous specially designed ones Reader journeys.
5,00€ / per month Book
Skate eBook as desired
If our store does not offer you your desired topic: We will be happy to put together a book according to your wishes and deliver it in a format of yours Choice. Please sign us after purchase supportberufebilder.de.
79,99€Buy