On a normal Tuesday morning, Susanne Hausner's alarm clock rings at 6.45 a.m. But she doesn't come home until around 21 p.m. Nevertheless, she has little more than 882,50 euros a month for rent and groceries. And that despite her Study who graduated in politics and English with excellent grades.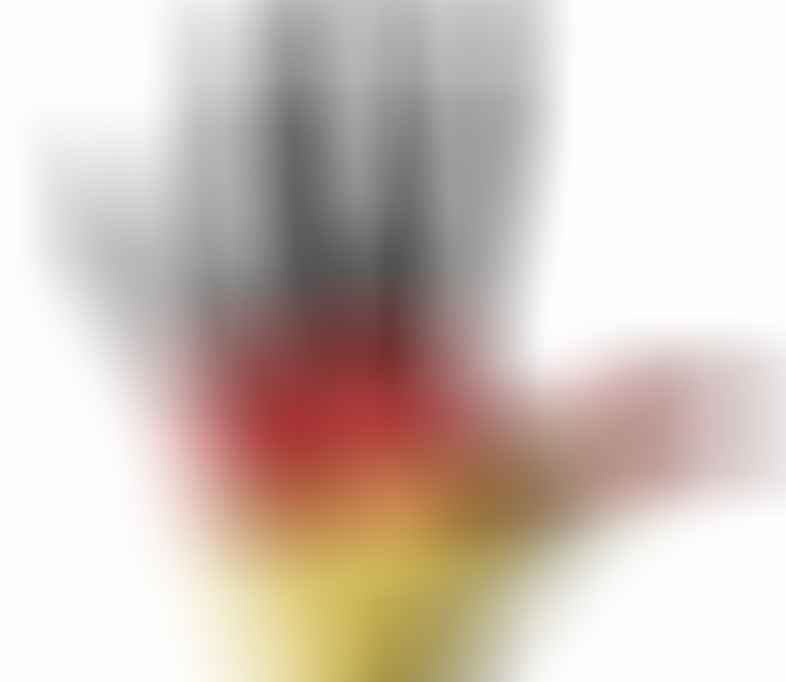 Despite political importance only minimum wages
Susanne Hausner teaches German as a foreign language in an integration course at a continuing education institution in North Rhine Westphalia. The name is a pseudonym, because Hausner risks her job with this interview. And he's paid more than badly:
Although for the state the integration of foreigners is an important task, he only provides a minimum tariff of 15 Euro per teaching hour for their teachers. Teachers, who usually have a completed university degree as well as an additional qualification for German as a foreign language. For comparison, the statutory minimum wage for construction workers is about 1565 Euro; Wages under 1440 Euro are considered as poverty wages.
The poor wage is still the social insurance
But the 15 Euro per hour can not keep Susanne Hausner: Since she is not employed, but works freelance, she has to pay from her meager fee even their health and long-term care insurance itself, which is again 15,1 percent less a month ,
In addition, honorary teachers belong to the self-employed, who are also legally obliged to pay 19,9 percent of their income into the statutory pension fund every month. That many teachers care about this mandatory push around and prefer with the constant Anxiety living from discoveries and back-payments is an open secret.
Travel expenses must be borne by them themselves
After the high deductions, 1051,50 euros a month remain for Susanne Hausner. She also needs a monthly ticket for public transport, which costs another 169 euros, because she can't afford a car. There are cheaper job tickets at the adult education center - but only for employees, not for freelancers Employees.
All taxes and Costs are of course monthly. The Money from the adult education center, however, only arrives every eight to ten weeks – "if the administration pays on time", as Hausner restricts it. Because: "I only get the money when a language course is over and I have fully fulfilled my contract."
Loss of income makes the income incalculable
But Susanne Hausner can never really for sure whether she really has 882,50 euros available per month: "If fewer than ten students register for one of my courses, it will not take place and I will not receive any money." she explains. Even if she gets sick, that's her personal bad luck, because "I don't get paid for hours lost due to illness either."
For this fee, Susanne Hausner teaches about 26 to 30 hours a week in three different courses. She cannot choose how many hours she has to work every day, because that depends on the lesson plan, over which she has no influence: "Therefore, I work ten hours one day and only four the next," reports Hausner, who works every day not only have to hold the lessons, but also have to prepare and follow them up.
Student supervision and social work
In addition, there are many more in practice Tasks for which Hausner is actually not paid at all: "Maybe Fatima from Turkey will bring me her application for social assistance during the break, or Antonella from Congo her application for housing benefit."
Even if the teacher has no idea, she is happy to help and translate them Ask into English or French, because: "They don't know anyone else who can speak German."
Administrative work and exploitation
What Susanne Hausner finds worst, however, is that she also has to take on administrative work for the low pay, although she is neither employed nor employed Office hat:
"So I'm supposed to constantly call missing course participants, send them their certificates or register them at other institutions if they are unsuitable for my course," says Hausner, who feels exploited by such extra tasks: "How little we teachers to earn, is known to the whole administration. But I know that the administration has the upper hand and simply can't give me a new contract if I'm uncooperative."
Idealism in the job
Why is she even doing the job? "It actually does too Fun. Because I think I can help shape our immigrants' image of Germany." Hausner names the positive aspects of her work.
"If they find their way in my course and can take something positive with them, they may also find their way around Germany better and identify with democracy and the rule of law."
No single case
The fact that Susanne Hausner's case is not an isolated case can also be seen on the website of the SALE buttered bread http://www.aktionbutterbrot.de , a representation of interests, which fights nationwide for better working conditions of fee teachers.
Read text as PDF
Acquire this text as a PDF (only for own use without passing it on according to Terms & Conditions): Please send us one after purchase eMail with the desired title supportberufebilder.de, we will then send the PDF to you immediately. You can also purchase text series.
4,99€Buy
Book eCourse on Demand
Up to 30 lessons with 4 learning tasks each + final lesson as a PDF download. Please send us one after purchase eMail with the desired title supportberufebilder.de. Alternatively, we would be happy to put your course together for you or offer you a personal, regular one eMail-Course - all further information!
29,99€Buy
Skate eBook as desired
If our store does not offer you your desired topic: We will be happy to put together a book according to your wishes and deliver it in a format of yours Wahl. Please sign us after purchase supportberufebilder.de
79,99€Buy
Corporate publishing and advice
You want to publish, increase your reach or as an employer Candidate speak to? For these and other topics we offer special Consultant packages (overview) - For example, a personal phone call (price is per hour).
299,00€Buy