The Job of the seller brings dry spells with it. Not every appointment leads to the end. Sometimes it takes staying power to talk to customers by Success are crowned. Good if you can trust in your talents.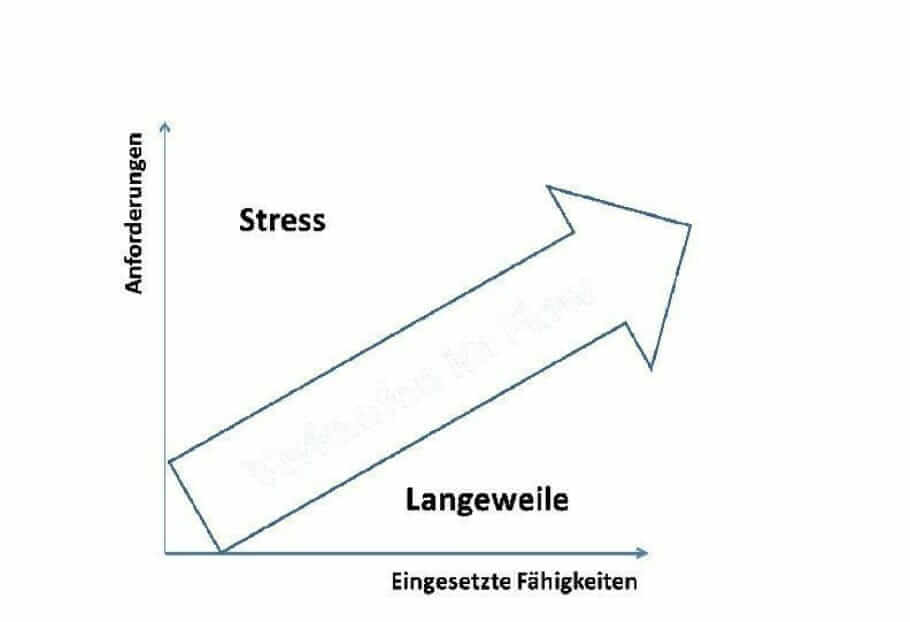 Shavings of Happiness
"Happiness is like wood shavings that fall off when you do the right thing!". This quote from the former philosophyprofessors and happiness researcher Günther Bien puts it in a nutshell: Those who do the right thing are happy! But what is the right thing? Which is the right job for you?
Undoubtedly the one in which you, as a professional, are constantly challenged but not overwhelmed feel. So a job in which your Power be able to fully use and positive things for it Feedback experience. In motivation theory, this state is also known as flow. If these requirements are met in the job, you are not just permanent intrinsic, i.e. motivated from within, your job also makes you happy.
Do you have attachments to the seller?
you are Seller or are you thinking about becoming one? Very good! Then I would like to say in advance: there is one ideal type of salesperson in mine Eyes does not.
And yet, in sales and consultancy practices over 20 years, and in numerous salesrecruitings, the following sales characteristics have crystallized out as promising.
Checklist: Am I a good seller?
I invite you to check for yourself how strong you are facilities and how often you carry it Ask agree:
Enthusiasm: Are you burning for your job and your product or are you basically someone's high enthusiasm? Do you have a winning charisma and do you like to put others together with your enthusiasm?
Enjoy working with people: Do you like your customers and look forward to talking to them? Are you extroverted, sociable and open-minded?
Strategic thinking: Analyze your customer's needs and find the right arguments for your product? Is it easy for you to penetrate even complex issues and to recognize a solution?
Creativity and positive attitude: Are you always interested in a solution and willing to go new and unusual ways? Would you describe yourself as an optimist and do you see life more positively?
Goal orientation and perseverance: never lose sight of the priorities and the conclusion? Do not let a customer's no-go, but rather feel it as an incentive?
Self-Determination and Self-Control: Do you value your self-determination and take responsibility? Do you have a high self-motivation and a good self-reflection as well as a healthy self-confidence?
Trust in your strengths
If you have now said yes to at least three of the six terms with full conviction, then I encourage you to seriously consider the profession of salesperson or continue to practice it with full conviction. trust You focus on your strengths, you can acquire product know-how and routine will set in by itself.
Of course, being a salesperson also brings dry spells with it. It is precisely then that it is important to trust in your talents and live out your sales gene. And above all, the principle of resonance also applies here: if you do your job satisfied and happily practice it, you will also attract exactly such customers and thus become permanently happy.
Read text as PDF
Acquire this text as a PDF (only for own use without passing it on according to Terms & Conditions): Please send us one after purchase eMail with the desired title supportberufebilder.de, we will then send the PDF to you immediately. You can also purchase text series.
4,99€Buy
Book eCourse on Demand
Up to 30 lessons with 4 learning tasks each + final lesson as a PDF download. Please send us one after purchase eMail with the desired title supportberufebilder.de. Alternatively, we would be happy to put your course together for you or offer you a personal, regular one eMail-Course - all further information!
29,99€Buy
Skate eBook as desired
If our store does not offer you your desired topic: We will be happy to put together a book according to your wishes and deliver it in a format of yours Wahl. Please sign us after purchase supportberufebilder.de
79,99€Buy
Corporate publishing and advice
You want to publish, increase your reach or as an employer Candidate speak to? For these and other topics we offer special Consultant packages (overview) - For example, a personal phone call (price is per hour).
299,00€Buy