Many dream of emigrating and downshifting, and sometimes a remote mountain village is enough. Nevertheless, the change sometimes big. How can it succeed?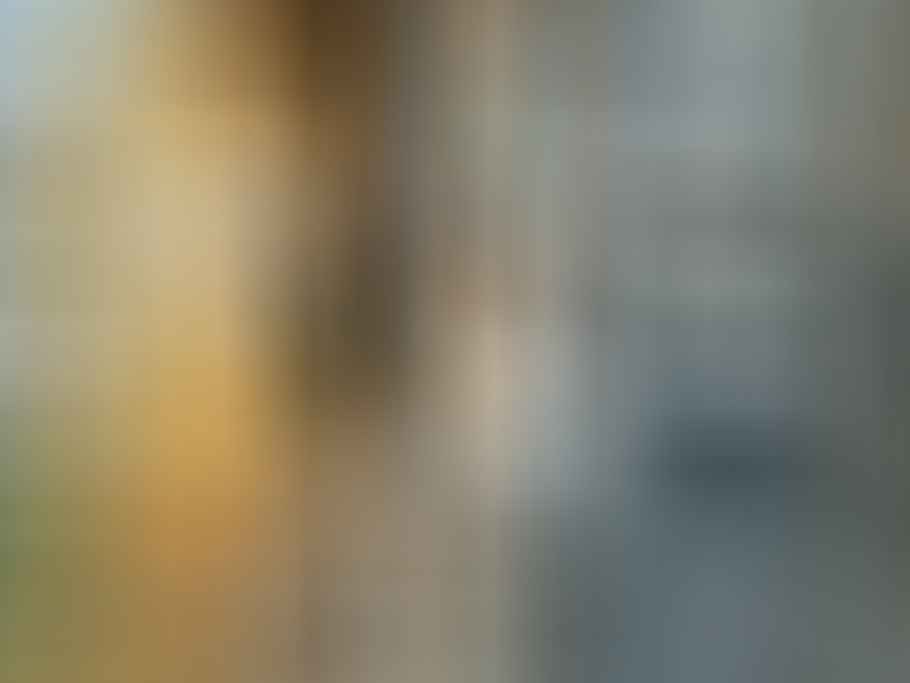 From the largest to the smallest municipality in Austria
Monika Karall moved from the largest to the smallest municipality in Austria. She came to the 20-soul village of Gramais in Tyrol a good 68 years ago because of love. The native Viennese had initially taken a completely different path in life and graduated from fashion school.
But secretly, she says, she always dreamed of having one Vocational Training to make a confectioner, which at that time was also due to the non-existent sanitary facilities for female Apprentices in the desired company failed.
Via detours to the goal
The books on the subject (advertising)
Because Karall was enthusiastic about cooking and homemade things from an early age, especially her grandmother's jams. In Gramais, step by step, she made her childhood dream come true: First, she helped in the family business, a small bed and breakfast.
Her homemade food, especially her farmer's bread that she bakes in her own stone oven, was so well received that the Idea came into being, homemade goods in a small farm shop sell. The shop is open 24 hours a day from May to October and offers regional and seasonal products. Milk, butter, eggs and beef come from gramais.
Monika creates other goods such as Lechweg beer, lemonade, pasta and herbal tea from her cafe, the Lechtaler Kaffeeklatsch in Häsegehr am Lech up to the remote side valley. It is strange how old dreams of youth sometimes come true in life in a roundabout way.
The secret of the time-out villages
Gramais is one of four so-called time-out villages, which are intended to attract tourists and new residents as modern places of longing as part of the EU project Lebensspur Lech. They are all located in remote side valleys of the Lech and have still retained their original mountain village character.
This means that there are no lifts, slopes and hotels, minimal infrastructure and only a few bus connections a day, but beautiful nature, lots of peace and quiet, a toll-free road - and plenty of space for innovative and sustainable projects. Every village has something special to offer:
Gramais is not only the smallest municipality, it is surrounded by numerous torrents, waterfalls and 5 mountain lakes, in Hinterhornbach there are imposing mountain peaks, old smuggler trails and a prepared, 10 km long cross-country ski run, Kaisers is the highest village at 1518 meters and Pfafflar is one of the oldest hilltop settlements in Tyrol with farmhouses from the 13th century, which is still close to the Warther ski areas.
Downshifting with innovation and sustainability
Discounts for your success (advertising)!
Innovation and Sustainability are also the motivation for Claudia and Hubertus Lindner: The two have been running a base for the Lechtal mountain school and agency in Gramais since 2017 with a base camp as accommodation for guests. Lindner, who used to lead a hectic managerial life, has found his resting place here and now helps others with downshifting.
This is how the guests arrive Ascent enjoy their Siberian huskies, which have been specially trained for alpine use, or they supplement the sport climbing training with Bowspring, the yoga of the 21st century. For the Lindners, Gramais is the place to recharge your batteries in the quiet and sink into the starry sky at night, lost in thought.
From fear to wish fulfillment: the most important new start in life
Such changes, especially if you are already firmly anchored in life, are not always as easy as they seem. Therefore, they are also filled with many fears.
At the beginning there is usually the wish fulfillment or a mental realignment that everyone knows in their life. But in such cases, this is always accompanied by a move, a new job or a new start in professional life. It is often a complete new beginning, which those affected often refer to as the most important new start in their lives.
The practical implementation: change needs cooperation
Often one anxious question is in the foreground: How do you finance your heart project from current income? How do you make your life more beautiful, more sustainable and, if necessary, also in cooperation with others.
And how do you score with one Projects, which has to be marketed accordingly, the necessary media Attention, to draw attention to sustainable and environmentally friendly tourism, as in the example of time-out villages Objective, which has to be actively reported on again and again.
Almost always is a good one Network an important prerequisite for change. Anyone who takes such a step is in many cases also a networker through and through. And supporting others with ideas and suggestions wherever possible is for sure also a secret of success.
Focus on goals despite crises
But anyone who actively approaches change has to accept setbacks again and again, which are instructive, however. It is not uncommon for those who change to report ups and downs that have brought them closer to themselves, true to the motto "Crises and breaks make you stronger".
It is therefore important not to miss goals despite all the adversities Eyes zu verlieren, adjust the focus again and again and realign if necessary. And always realize your own ideas, stay true to your own passions.
Conclusion: It is worth following your passion
If you change your life, you can fail, but so can change successfully succeed - both in terms of personal experience and personal environment.
Many who have taken the risk are of the opinion: it is worth following your passion! And for me, these stories show, above all, that it's worth it, despite the sometimes difficult times circumstances to follow his passions and to realize his ideas.
Read text as PDF
Acquire this text as a PDF (only for own use without passing it on according to Terms and conditions): Please send us one after purchase eMail with the desired title supportberufebilder.de, we will then send the PDF to you immediately. You can also purchase text series.
4,99€Buy
Advice on success, goal achievement or marketing
You have Ask about career, Recruiting, personal development or increasing reach? Our AIAdviser helps you for 5 euros a month – free for book buyers. We offer special ones for other topics IT services
5,00€ / per month Book
Book eCourse on Demand
Up to 30 lessons with 4 learning tasks each + final lesson as a PDF download. Please send us one after purchase eMail with the desired title supportberufebilder.de. Alternatively, we would be happy to put your course together for you or offer you a personal, regular one eMail-Course - all further information!
29,99€Buy
Skate eBook as desired
If our store does not offer you your desired topic: We will be happy to put together a book according to your wishes and deliver it in a format of yours Choice. Please sign us after purchase supportberufebilder.de
79,99€Buy