Highly qualified doctors and natural scientists living in the USA would like to come back - but they do not find a job in Germany. How can that be?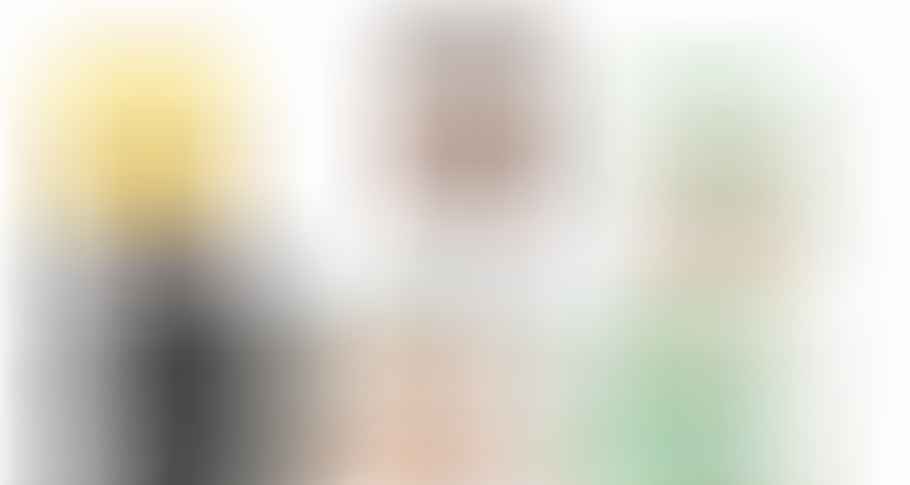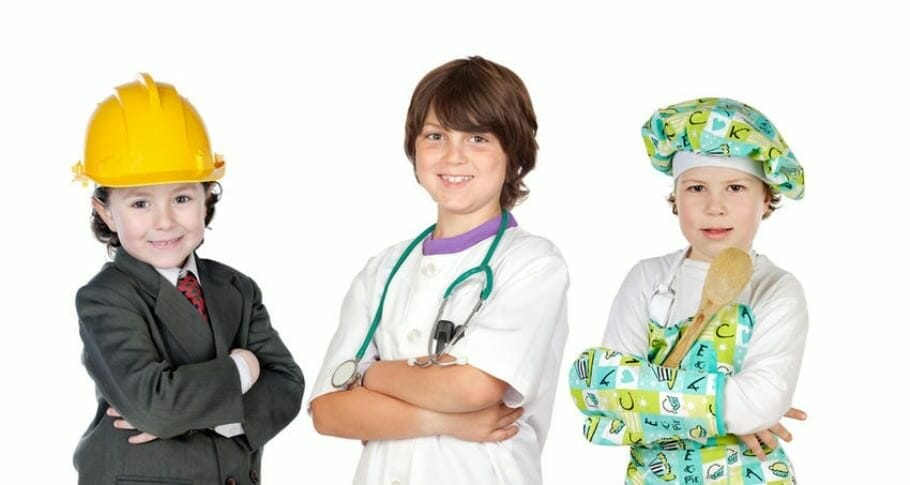 Highly qualified specialists - desperately wanted?
The topic of a shortage of skilled workers and also the doubts as to whether the shortage in Germany is really as great as is often claimed was addressed to Best of HR - Berufebilder.de® has already been discussed frequently - and also in a panel discussion Professor Dr. Gerd Bosbach and Dr. Two years ago, Karl Brenke from the DIW, we came to the conclusion that this is not so easy.
Now I have young in the US People met people who (have to) live and work there – returning to Germany is extremely difficult for them. And that, although they are actually exactly that qualifications bring along, which are desperately wanted in Germany.
When Anna tells me her story on this first morning, I still think it is a single case. She is an immunobiologist, center 30, and will complete her PhD phase in early summer with her own research in a stem cell project at the MIT in Cambridge Mass. She is looking for a job, thinking about family foundations and about being at home somewhere.
European Career Fair - Europe brings back its well-educated children?
The books on the subject (advertising)
Anna doesn't know what to do afterwards. Working in research is exciting. You could imagine a university career and combine both. In the Economy she has already looked around.
We're in the MIT Athletic Center at the European Career Fair in Boston. For the 17th time, MIT Cambridge students organized a career fair in the hall where runners jumped over hurdles the night before. That Concept is as simple as it is ingenious. Europe is bringing back its well-educated children.
1st place in the "Land of Ideas" competition
student, graduate and Young Professionals meet potential employers from Europe. Company, cities and regions advertise with slogans like "return to bavaria". Germany was this concept a place in the competition "Land der ideas" value. Several "Recruiter" stand at some simple stands and lead every minute with those who are queuing Candidates so-called speed job interviews.
The candidates are Paul, Kathrin and Sophie and come in suits and costumes with their hair pinned up, under their arms their "resumee", which they pull out of a folder with the golden embossings from Harvard, MIT or Yale. On this first day of the fair, they still hope to get an appointment for one of the interview slots over the next few days. Europe is bringing back its well-educated children.
With a longing
Discounts for your success (advertising)!
It is probably the television tower and the be Berlin logo, which are emblazoned on the oversized poster at the Berlin Partner stand, which serve as a signal for passers-by act. Because they stop. Often with a longing look.
We provide brochures with information about the Berlin labor market and talk about tripartite groups about Berlin and its employers. The postcards are particularly popular. A lounger on the beach in front of a graffiti-sprayed wall, a pool in the river Spree with a TV tower in the background, which comes on, is cool.
4000 candidates on job search
Day 2 at the European Career Fair in Boston. We are in the congress hotel. In the cabins, which are separated from the ground, and are close to each other, are more like dressing rooms at large sports events, the following two days will be held during the 20 minute cycle in the ballroom.
The schedule for this event was planned weeks in advance. Candidates have their profiles on a "Online Job Board" was set up and companies published their vacancies. Happy who got an appointment. Happy also the companies that have a large selection had candidates; because a good 4.000 have registered.
Generation "global learner" - at home, where is that?
Anna is also there. She has spoken with a Dutch research company from the pharma sector. Sounds interesting, but actually she wants to go to Germany. Preferably to Berlin.
She studied there and went to MIT after one semester in Heidelberg and London for her doctoral thesis. After four years in America, she wants you back. Well educated, multilingual and cosmopolitan: The generation of "global learners" is grown up and wants to go home. But where is that?
How to apply in Europe
While some wait for their interview, others are sitting in parallel workshops. They are organized by the GAIN (German Academic International Network) or the GSO (German Scholars Organization).
How to apply in Europe? What is new from the old continent? Berlin Partner also gives an overview of the labor market in Berlin. Others provide information about possible running courses and the German higher education system.
Why is the job search in Germany so hard?
Why is it so hard to find a job in Germany? In the evening, I am at the Goethe Institute at Bacon Street, Boston, which is located in one of the very English houses overlooking the Charleston River. It is one of the flanking events these days. The German consul in Boston Rolf Schütte welcomes us. A politician from the Bundestag has also flown in.
The good 80 guests hear the motivational speeches, in which words such as "demographic change" or "lack of skilled workers" appear.
German companies are in the minority here
I have no idea yet that I will miss the lovingly prepared buffet. Not even that I hand over my last business card from a formerly full box that evening. Because my name tag is white, so I'm clearly in the minority. White are those who represent companies or at least have information about the labor market in Germany and are therefore very popular as discussion partners. Red, these are those who are interested in this information.
This is, for example, Tom, the neurobiologist who specializes in pediatric intensive care and came specifically from Houston. "How about over there, are pediatricians needed?" He asks me. He would like to go back, but it is difficult to find a suitable job.
Where can you find a suitable place?
Where should he look? Once he had brought himself to send an application. But he wasn't invited. He didn't get a rejection either. Somehow he got the feeling that he wasn't particularly welcome.
Gernot, the chemist from Pennsylvania, also wants to go back. His Ms., an American, is a dental assistant. She is pregnant. Raising children is expensive in America. You would like to go back. "To Berlin, of course," he says. He, too, was in Berlin for two semesters before he made his way through the World studied.
"What is the chemical industry doing in Berlin?"
The last thing he heard is that Schering no longer exists. Today he is programming, and actually he is also a physicist and would like to do something completely different. Like the job opportunities for his wife. "What are they doing and whether the chemical industry is still so good with childcare in Berlin? He wants to know.
That he is the specialist that was meant in the speeches and that we have one in Germany in Berlin? " Complain about lack, that has not yet reached him. Not even with his friends. They are engineers, natural scientists, doctors, but also financial experts and economists.
They want to go back but can not!
Also they want to go back if they could. After three hours I'm hungry, but the buffet has long since cleared and the politician again on the way to the airport. My neck is dry from talking, partly with 4 to 5 people at the same time at one of the standing tables.
At some point I will write my contact details on paper and promise to answer. "Send me job ads," they say when they say goodbye. "I do," I promise and cannot understand it.
Is the German middle class ready for the Global Learner?
Highly qualified German specialists can't find a job? What's wrong here? Difficult to find job offers in the internet age? information about Industries and job market in Germany impossible? It's all solvable. Or?
Hold on, there's another one Problem. Because the question is: is it SME in Germany ready to employ this generation of "global learners"? They are confident and used to working in multicultural structures.
You know the pressure to perform and succeed as a matter of course. They don't make changes Anxiety. In short: they are Generation Y. They make demands in intercultural competence teams Feedback and have learned to give this. Communicative, networked and open, they look for meaning in their work, not for job titles.
In Germany you have to start small
Like Sophie, she is a virologist and would like to bring her experience to Germany. "Germs in a hospital don't have to be anymore," she knows. There are systems, hygiene standards and many new developments, but he has this enthusiasm HR fast braked.
It's been two years since she's on her own Costs flew to Germany for an interview. You have to start small first. The waiting list for the desired position is full of colleagues who have worked here for a long time. Frank, the mechanical and electrical engineer, nods in agreement and adds: "And if it's not, then we're overqualified".
Anxiety to place responsibility in young hands?
That companies look at the applicants apply, granting relocation assistance and covering travel expenses is something that many companies are still unfamiliar with. Traditional habits of looking at documents and demanding complete CVs are, it seems, just as widespread as the fear of responsibility among young people hands .
"Sometimes I think they don't know how to treat me. I introduce here Team and take responsibility," says Sophie, who works for a pharmaceutical company. In America, no interim references are written about work performance and references with names and telephone numbers are only given on request. The Life is called Resumee" and has no photo. This is still a problem for many HR managers in Germany, and they prefer to do without the candidate.
It's hard to come back
After three days, the last Berlin postcard is distributed, the Berlin banner is stowed again. I'll meet Anna again.
"It is light to leave but to be difficult to come back, I didn't expect that," she says with a pressed voice voice. The days of the ECF have left hope and homesickness in equal measure.
Read text as PDF
Acquire this text as a PDF (only for own use without passing it on according to Terms and conditions): Please send us one after purchase eMail with the desired title supportberufebilder.de, we will then send the PDF to you immediately. You can also purchase text series.
4,99€Buy
Advice on success, goal achievement or marketing
You have Ask about career, Recruiting, personal development or increasing reach? Our AIAdviser helps you for 5 euros a month – free for book buyers. We offer special ones for other topics IT services
5,00€ / per month Book
Book eCourse on Demand
Up to 30 lessons with 4 learning tasks each + final lesson as a PDF download. Please send us one after purchase eMail with the desired title supportberufebilder.de. Alternatively, we would be happy to put your course together for you or offer you a personal, regular one eMail-Course - all further information!
29,99€Buy
Skate eBook as desired
If our store does not offer you your desired topic: We will be happy to put together a book according to your wishes and deliver it in a format of yours Choice. Please sign us after purchase supportberufebilder.de
79,99€Buy