My career as an editor was rooted in early childhood. Already powerful in writing, I loved putting words together in a playful way and creating a complex network of words with the profound meaning of innumerable terms; which at best touches on an emotional level - maybe even kidnapped.
Are not we all a bit ... journalist !?
The importance of journalism has remained the same from the dawn of time; but the way of doing journalism has changed drastically. Digitization is also making itself felt here clear noticeable. Years ago, one paid careful attention to the style of writing and social demands, but today the work somehow seems "free". act.
With the writing pad in the Hand and the camera around their necks, the reporters threw themselves into the flood of events to give us the World bring a little closer. The texts and TV news sounded grammatically perfect and pompous. Of course, the media was limited to newspapers, TV and radio. The reader, spectator and listener was unapproachable, the instruments were clearly structured and the processes were run in. Editorial Tasks are an essential part of journalism and here too the writer goes hand in hand with the zeitgeist.
The liaison of zeitgeist and editor
The books on the subject (advertising)
Then came the "New Land" Internet. Suddenly rigid structures became flexible possibilities; cross-media channels that had to be served. On the computer, on mobile devices, video channels like YouTube or social media platforms like Facebook. News, Articles, Posts, so-called posts, and much more.
The writing pad was yesterday – well, not quite – and the smartphone became the Swiss army knife for journalists. Videos, photos, voice recordings, bundled in a friendly pocket format. The "upload" determines the topicality and the range through the number of clicks Success. If Meerkat, Twitter and Meme are not familiar terms, you will have a hard time these days. Podcasts and Twitch remain unused? "What generation are you from, please?!"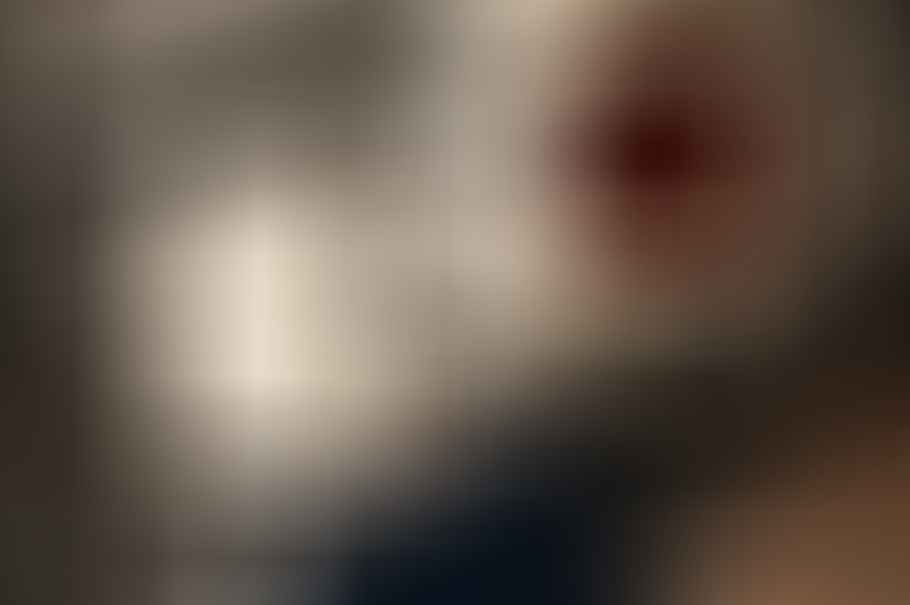 Outcry for quality
Journalism has become the fast paced Society adjusted. This development inevitably led to the point where quantity outweighed quality. Unfortunately, that was exactly the time when I decided to pursue my passion as an editor professionally. "Editor? They are now a dime a dozen!" Is correct. The timing couldn't have been worse for me.
But there was also a positive aspect. The fact that everyone could now be an editor, writer, author, or other writer in some way promoted the phenomenon of selection. Natural selection in virtual reality - paradoxical. Nobody just wanted to read "anything" anymore. The outcry for quality grew louder again.
It is true that one diligently concentrates on the so-called ranking on Google by creating SEO-optimized texts, but please again useful and without alphabet soup, as well as an uncomfortable abundance of nonsense. Just recently, a valued colleague from my circle was rewarded with a critical comment because of his preference for "free writing" and linguistic flexibility, coupled with a touch of satire. It is torture to read his texts and corresponds to the pure, commercial zeitgeist, nothing more.
The flavors are different
Discounts for your success (advertising)!
Of course, tastes differ. This also applies to all existing articles: it is well received by 150.000 readers, but not by one. Where wood is chopped, splinters must fall. And as you know, we live in a country of free speech. Without this critical comment I would probably never have come to the decision to write this column. But is writing according to the "pure zeitgeist" so wrong? Here we have an "interesting" topic (since interesting is a relative one Term I justify myself briefly at this point to counteract any considerations as to who finds what interesting and who doesn't), a grammatically correct, lively text with top-class synonyms for overused run-of-the-mill words and even a bit of personal charm, the seems to reveal something about the author. I am the Opinions:
Society wants to feel what we experience. She wants to smile when we write humorous texts and sufficient, as well Honestly be notified when something serious happens. Above all, the texts can now be designed linguistically more flexibly. That doesn't necessarily mean "colloquial", with the abandonment of grammatical structures, but definitely "livelier". Why? Because the proximity to the reader is created. Not artificial, but honest. It does more Fun something to read that I can identify with. If I am interested in the current share prices or if I investigate the real estate market, I am aware that I am learning factual facts. But here, too, it should no longer bother anyone to get a lively report on current facts.
The content and its marketing
What should actually characterize an editor in the 21st century? Certainly the ability to write, without a doubt. He may also bring a certain degree of professionalism with him. At least he should know what he's doing. Otherwise, the reader probably attaches great importance to authenticity. He may also want to feel the passion for writing. That's exactly what I want to achieve as an editor; that my articles "receive well". I want my rent with the Satisfaction the reader can pay. That's why I do it all.
Good content is so important these days that in some places it is already the classic Online-Can replace advertising. Text replaces flashing, pop-up banner ads set to annoying music, placed for exorbitant sums. The user wants to be kept in a good mood. What use is a letter that can be closed within a few seconds with a cross-click. Content seems to play an increasing role. It's time to market this one. But it has to work like everything else. The advantage: Good content doesn't just "pop up", it tells a story and lasts longer. If you combine the written part with a not insignificant component in today's world, you are on the right track. This component calls itself "visualization".
Eye-catcher and quality content
The perfect eye-catcher for quality content: the photo as a hanger. Of course, there is more to it than just a simple contribution. It can be target group oriented. It has to be well written. And if we're already on the ravages of time feel, it would also be great if the contribution achieves a good ranking.
Compressed nonsense isn't quite a thing of the past, unfortunately, and mainstream commercial headlines in H1 format continue to draw readers, such as "The 10 Best...", "5 Reasons Why..." and the overkill "You will not believe what…". Unfortunately, they all often have one thing in common: they hardly keep what they promise. I'm getting tired of headlines like this, which doesn't necessarily mean the posts are badly written, but content does Marketing works better on some levels than others. To me, these content markers are similar to pop-up ad banners; I don't even click on it anymore.
The optics do it
Why can content marketing hold its own against the desire for visualization at all? Everything seems to revolve around the perfect picture. With the generation of readers it is similar to the everyday life: the first impression counts. This is definitely the picture for us in digital marketing. If the visual aspect is skilfully set, the first click on the article is saved. The introduction, however, should make it clear where the picture stops: to maintain the interest that has been aroused. In the ideal case the article is read to the end. Perfectionism is when the reader can finally be satisfied by the Eye-catcher, the content of the article up to the last line and ... return. Only because articles in the language may now be more flexible, it does not mean that there are no high expectations to be met. A free writing does not contain a good content.
The situation is similar with this opinion. Freely lined up thoughts with content-interesting approaches that seem to entice you to read on, but do not yet constitute a quality article. How quality is defined, however, remains to be seen. In addition, I have put a lot of effort into not completely scattering my "linguistic flexibility" on the screen - after all, we are here on a serious blog with quality contributions and not at the poetry slam in a dingy Berlin club.
Read text as PDF
Acquire this text as a PDF (only for own use without passing it on according to Terms and conditions): Please send us one after purchase eMail with the desired title supportberufebilder.de, we will then send the PDF to you immediately. You can also purchase text series.
4,99€Buy
Advice on success, goal achievement or marketing
You have Ask about career, Recruiting, personal development or increasing reach? Our AIAdviser helps you for 5 euros a month – free for book buyers. We offer special ones for other topics IT services
5,00€ / per month Book
Book eCourse on Demand
Up to 30 lessons with 4 learning tasks each + final lesson as a PDF download. Please send us one after purchase eMail with the desired title supportberufebilder.de. Alternatively, we would be happy to put your course together for you or offer you a personal, regular one eMail-Course - all further information!
29,99€Buy
Skate eBook as desired
If our store does not offer you your desired topic: We will be happy to put together a book according to your wishes and deliver it in a format of yours Choice. Please sign us after purchase supportberufebilder.de
79,99€Buy