Corona has decisively changed tourism. The focus of the new development is slow travel, longer stays on site, cross-border health projects - and artificial ones Intelligence.
How Corona is changing travel
The corona pandemic has undoubtedly affected many People promoted the longing for peace and nature and perhaps also changed our way of travelling. The sometimes exhausting months of the pandemic have brought many people to the brink of burnout. Others got to know and appreciate the local flora and fauna through long walks.
You take your time and don't rush after it, you avoid driving for hours watching the landscapes go by at high speed without theirs wealth appreciate. You avoid activities that ultimately bring you little benefit. And climate change is also contributing to the fact that we are becoming more and more concerned with the topic when we travel Sustainability dedicate.
Sustainable deceleration is booming
The books on the subject (advertising)
Slow tourism is the name of this new, well-known variant of travel that more and more tourist destinations are discovering for themselves. By practicing slow tourism, you forego strenuous vacations: every stay is a moment to relax and stroll to fully discover a place. In particular, this means: gentle mobility (cycling, hiking, electromobility, etc.), exchange with residents and local tourism players, consuming and treasuring local products, taking time to enjoy the landscapes and strolling through the surrounding nature.
A trend that is due to climate change and goes well with the subject of slow travel: more and more customers expect sustainable, ecological tourism offers in the course of growing environmental awareness. This also applies to business tourism in particular, since large Corporate are obliged to offset their climate footprints.
Time out with a Kneipp cure behind the monastery walls
A good way to recognize the signs of a budding fatigue syndrome at an early stage and to Burnout The spa town of Bad Wörishofen in the Allgäu, for example, offers something to avoid: It is not only pleasantly relaxed in the very quiet Unterallgäu and has a large spa park, which supports your own well-being with all kinds of offers such as a barefoot path, aroma and herb garden and mud ditch: The Kneipp-Hotel KurOase im Kloster is located in the midst of peace and modesty, at the original place where Sebastian Kneipp worked.
With its large garden, it is the ideal place to switch off, to readjust mind and body and to counteract fears about the future. With arrangements such as "Mit Kneipp den Stress defeat – burnout prevention" is the appropriate measure for all those who are at the beginning of an exhaustion syndrome. It falls in the quiet and unstimulating environment behind the monastery walls lightto calm down again.
Tourism for structural support: Cross-border health literacy
The EU-funded regionalProjects "Lech trail of life": along the Lechweg long-distance hiking route, which accompanies the wild river from its source in Lech am Arlberg to the Füssener Lechfall for around 125 kilometers, a health tourism adventure area is currently being created between the Austrian Tyrol and the Bavarian Allgäu. The EU project connects the four partners Lechweg, Füssen im Allgäu, Lechtaler Auszeitdörfer and Holzgau/Tyrol and promotes their joint product development and qualification in the field of Kneipp health teaching and in the common Marketing to this focus. The Objective The positioning is in the direction of natural, gentle quality tourism.
The basis for all these activities is the Kneipp health theory with its five pillars of water, exercise, nutrition, herbs and the focus on the inside Order. Those who follow the traces of life on the wild river Lech from the source to the Lechfall in Füssen can experience Kneipp at numerous stations. The experience space is made visible by the profile-giving Kneipp infrastructure, starting in the portal town of Füssen, which also markets itself as a different-time travel destination. Following on from this, the municipality of Holzgau in the Lechtal will be built up as another Kneipp centre. Here, for example, visitors can system experience a barefoot path and hammocks in the middle of the forest, cross a 200 meter long suspension bridge at a height of 110 meters or learn interesting facts about regional products or healthy nutrition in a small museum from videos by local actors.
Keyword qualification: Numerous Kneipp health trainers were trained along the "Lech trail of life" - such as the herbal teacher Daniela Pfefferkorn, who also belongs to the Lechtal herbal witches and her on hikes Reset passed on to interested parties. There are also smaller hotels and guesthouses that can be booked by hikers along the Lechweg as a complete package including luggage transport. In this context, it is also exciting that the structurally weak Lechtal side valley communities are gaining a positioning based on their unique selling points in the sense of "time-out villages" with rustic overnight accommodation thanks to the project. As part of the project, a competence network for Kneipp's health theory is also being set up, involving clinics/universities/colleges. One focus is on the pillars of inner order and healthy sleep.
Sustainable philosophy and getting out of the hamster wheel
A region that has also discovered the topic of sustainable deceleration for itself is the Northern Black Forest, with a treetop path and the nature park eyes view, among other things. These are special vantage points that invite you to discover the landscape with a bench, a small table and a labeled panorama board - such as in Bad Herrenalb. In the FairTrade town, which emerged from a Cistercian monastery, you can also hike in the footsteps of wildcats or rent e-cars.
For the hotelier Stephan Bode, winner of the BAUM environmental award and Spirit-at-Work-Awards is the goal with its ecological Engagement the World to do a bit better: "Once you have internalized sustainable thinking, you no longer focus your entrepreneurial activity on purely economic greed and break out of the hamster wheel," he explains. The main concern of the Buddhist is not to destroy one's own livelihood: "Once one has understood that all things are connected, it becomes natural to do the right thing and to do something healthy growth comes about by itself, a big whole is created".
The emergence, the interplay of all things, is also an important aspect for journalist and author Ines Veith when it comes to reflecting on one's own thoughts and actions. Fundamental for her is the power of philosophy and in order to convey this to a broad target group as vividly as possible, Veith initiated the Sophie Park in Bad Liebenzell, the name of which stands for Soft Philosophy. The walkers can discover 10 thematic fields from antiquity through the Middle Ages and Renaissance to modern times, in which they can learn the wisdom of philosophers from the last 2500 years, flanked by works by primarily regional artists.
Nature and sustainability also play an important role here: The seating furniture, for example, is recyclable, and Anne Rostek from the Staudengärtnerei Gräfin von Zeppelin planted fourteen park beds on the two-hectare area in such a way that visitors are greeted all year round by flowering beds, which are monochromatic plantings color to match the respective epoch. There are also more subtle ones Humour and playful elements not neglected, for example in the boules facility, which sees as a thought and communication offer for the citizens. In general, there are other sensual and intellectual inspirations all around the park, such as the philosophical circular route with 15 stations, such as the historical meeting place badhaus1897, which offers coffee and cake, or the park restaurant in the Kurhaus.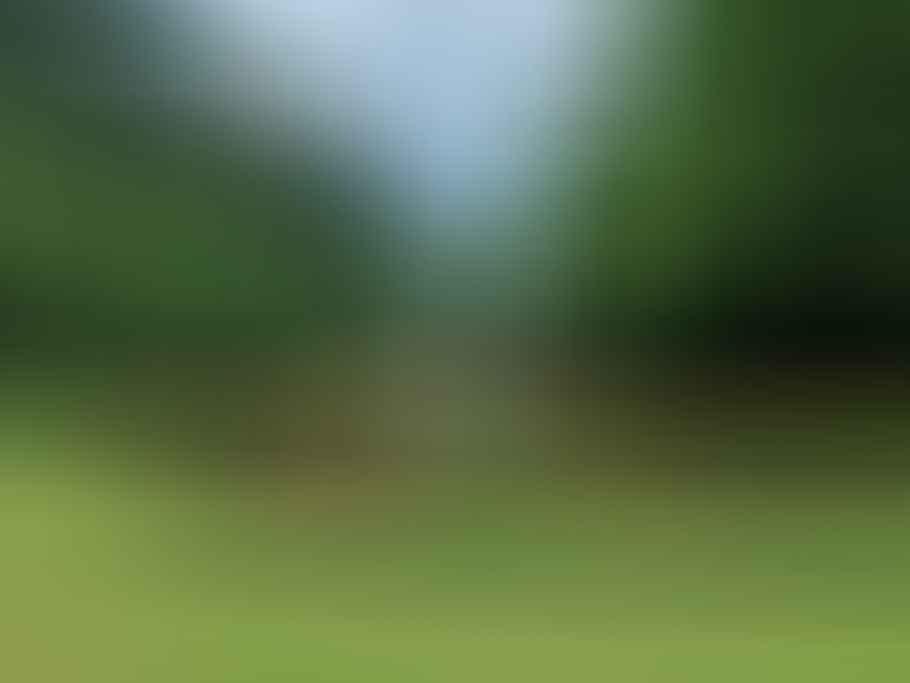 Clairvaux and Troyes: Deceleration and digital offers
Slow tourism has also been discovered in France: In the heart of the Champagne region, near Paris, but without the hustle and bustle, the "Aube" is a good destination for relaxation and slowing down with locally related activities: So give in Dosches Grégory and Gaëlle provide tourists with valuable know-how about a windmill and the milling of flour. The historically modeled mill is open to visitors and adjoining it is a permaculture garden.
In the "Espace Faune" wildlife park, right on the huge "Orient" lake, you almost feel like you are in Yellowstone. Moose, deer, aurochs and European bison live half free here. In autumn you can join Delphine with her dog Pino in the domain "L'Empreinte des Fées" and hunt for truffles in the forest of the famous Clairvaux Abbey. Afterwards, a festive meal with champagne awaits. And in summer there are activities to get to know biodiversity.
And there are even digital offers for those who can't let their mobile phones rest: with the help of a smartphone and the Artybot application, lovers can explore the charming city of Troyes on their own.
Workations with AI support in the city
The Swiss company SV Hotel also relies on digital offers when expanding its Workation offer and shows that the Concept Slow travel also works in the city: Even during the pandemic, the company offered customers creative home officeSolutions in a feel-good atmosphere. With his Brand Stay KooooK is aimed specifically at the growing market of long-term travelers, such as managers or digital nomads who feel like they are at home on the go feel wollen:
Intelligent room design should create living space and open space that flexibly adapts to the lifestyle of the guests. A very important aspect of the guest journey is digital. AI and automated personalization of Communication are here to ensure the comfort of the guests clear improve. In addition, great importance is attached to flexibility with regard to bookings and cancellations.
Conclusion: Different strategies lead to the goal
Three very different concepts, all of which aim to adapt to the changing demands of travel:
Away from the hectic, hypermobile Business-Trip to slower travel to long-term residency. A development that is also urgently to be welcomed from an ecological and health point of view.
Read text as PDF
Acquire this text as a PDF (only for own use without passing it on according to Terms and conditions): Please send us one after purchase eMail with the desired title supportberufebilder.de, we will then send the PDF to you immediately. You can also purchase text series.
4,99€Buy
Advice on success, goal achievement or marketing
You have Ask about career, Recruiting, personal development or increasing reach? Our AIAdviser helps you for 5 euros a month – free for book buyers. We offer special ones for other topics IT services
5,00€ / per month Book
Book eCourse on Demand
Up to 30 lessons with 4 learning tasks each + final lesson as a PDF download. Please send us one after purchase eMail with the desired title supportberufebilder.de. Alternatively, we would be happy to put your course together for you or offer you a personal, regular one eMail-Course - all further information!
29,99€Buy
Skate eBook as desired
If our store does not offer you your desired topic: We will be happy to put together a book according to your wishes and deliver it in a format of yours Choice. Please sign us after purchase supportberufebilder.de
79,99€Buy