The salary is an important decision factor for employees when it comes to a job offer. But fringe benefits are often what make an employer clear more attractive.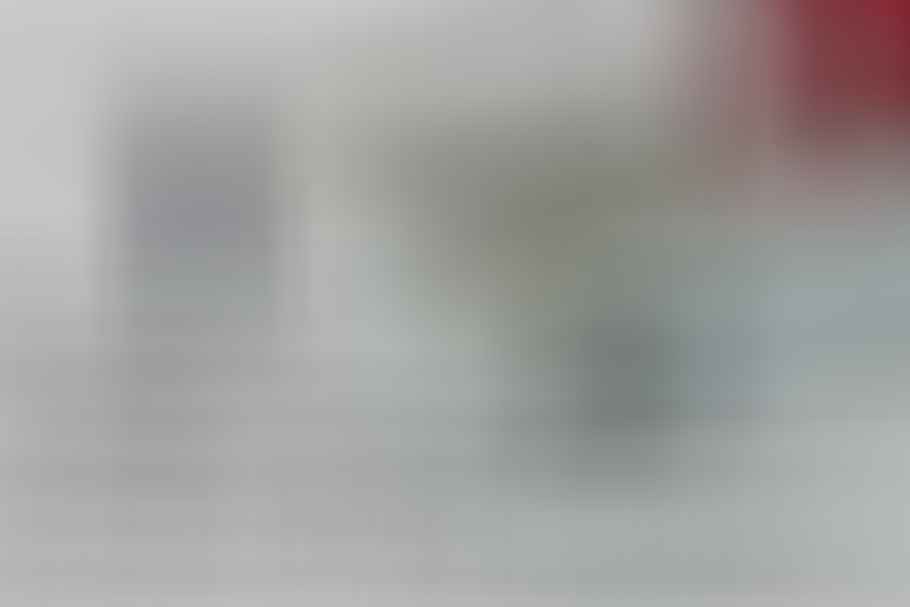 Employer Branding: The right fringe benefits increase employer attractiveness
But how could coveted Candidate decide, when two similarly paid job offers are on the table? In this case it is often not the "hard facts". Working atmosphere, social image of a Company and the colleagues play at the Choice of the employer also plays a very important role. However, there is another aspect: fringe benefits. The Term comes from English and describes benefits for employees that are not paid as salary.
Such are common Methods in use in the USA. Especially in larger ones Company like corporations and large medium-sized companies, benefits have also established themselves in Germany. Why should himself Employees even get involved with these perks? Ultimately, it is not so important that a company offers benefits. It should be more important what nature they are.
Why do companies attract with benefits?
The books on the subject (advertising)
Benefits for employees ultimately fulfill two basic requirements in corporate practice Features. On the one hand, they make the company stand out. The situation on the labor market is now such that some companies are having to fight very hard for applicants. This means that the number of qualified specialists on the market has fallen dramatically in some sectors. Benefits are a "bait", um Candidates to put on a spot.
At the same time, the benefits lead to a stronger commitment of employees to companies. Especially the reimbursement of childcare or the school hoard are just two practice-relevant examples. And the benefits can also be used as part of a bonus system - for example, to reward high motivation.
But also from the point of view of the employees, the benefits are positively noticeable. For benefits in kind according to § 8 EStG an exemption from 44 Euro per month. Up to a sum of 528 Euro per year, the employer can grant benefits to employees and these remain tax-free. Thus, in some cases, the benefits can even outweigh a salary increase.
Which benefits are generally possible?
Fuel vouchers have long been a particularly popular benefit in kind for employees at many companies. In the meantime, many employees can only be lured out from behind the stove to a limited extent. Which benefits are common practice today?
Pension benefits: A very popular option for some companies is the precautionary measures. Contributing to old-age provision can be just as much a part of this as group insurance - for example, against accidents during leisure time.
Smartphones: Latest mobile phones are expensive. Anyone who wants to be up-to-date as an employee always invests several hundred euros a year. In practice, companies can afford the expensive communication technology - as a service phone. However, clear rules should be formulated here as to how employees can be reached after work.
Childcare: Compatibility of family and work - repeatedly propagated, often not implemented by politics consistently enough. In order to allow employees to concentrate on their job with a clear conscience, companies now and again offer the transfer of childcare costs for their offspring. Some companies have even started to set up their own day care centers.
Mobility: Being mobile at the expense of the company - why not? Especially the company car is still popular. In cities, a model gains in importance: the speech is from the service bicycle. The latter is often just as fast as the car and the healthier alternative.
securities: This benefit has found its way from the USA to Germany. Some companies give their employees a small share package each year. Anyone who has been with the company for many years, thus comes to a decent volume of securities. Sometimes these packages are worth more than a whole year's salary.
What extra benefits are there?
Discounts for your success (advertising)!
Discounted own products and cheap tickets in local transport for public transport employees are two examples of internal benefits. But even outside the company, employees can benefit from benefits.
For example, some companies offer the payment of benefits on a prepaid credit card. Although this is then no longer completely tax-free, but may be cheaper than the current salary payment.
Benefits for certain occupational groups
In addition, benefits may also result from employees belonging to a particular occupational group. The best example here are certainly officials who often find it easier to get a loan. Due to the non-cancellability of their job, the conditions are often discounted. Here, however, caution is required: Some formerly licensed professions, such as postmen, are now part of the normal private sector. For them, corresponding benefits no longer apply, but the terms are just like all borrowers simply determined by the credit rating.
And also the Health of employees can be converted into benefits. Companies can spend a certain amount per year on health management. Nobody has said that these cannot be vouchers for a gym or something similar.
Benefits by size of the farm
Company benefits sweeten the signature under the employment contract. To what extent is the portfolio of benefits influenced by the size of the company? If you apply to the roofer around the corner, you will probably come across astonished faces when the subject comes up job interview is addressed. It's impossible for sure not to negotiate any perks or rewards.
In general, it is certainly more difficult for individual companies and small companies with a workforce of up to 10 people to set up corresponding benefits. Medium-sized companies or IT agencies competing with other companies will tend to pull different registers here. Much more room for maneuver is provided by big players: companies with international renown and large SMEs are able to exploit a much larger pool of benefits.
Which benefits are possible?
What are their possibilities? The range goes from:
Further Training
Health management
Assumption of the care costs
Discount or gift voucher
Credit discounts.
Which options are used in detail does not only depend on the size of the company. Often the Industry an essential aspect that influences the nature of the benefits. Background: Companies can offer their employees their own products at lower prices - which is very popular in practice.
Benefits according to specific industries
What are the benefits and benefits in individual sectors? Maybe there are no differences? In practice, exactly the opposite is the case. Germany is still one of those countries where the mode of corporate benefits depends heavily on the industry.
Example car manufacturer: What is more obvious than to offer workers a discount on their own product? Straight leasing returns or annual cars are very popular as a contribution in kind in the benefit programs of the automotive industry. What are the discounts, varies mostly by manufacturer and model. A discount of 20 percent on a new car, however, is quite realistic.
What are the benefits in other sectors?
For banks a typical perk is discounts on loans. Means: employees of a bank branch, for example, finance the car purchase cheaper.
Or move into the home with a discount. This form of benefits is common to the industry. And in the mobile sector, there is a discount on new smartphones, while the retailer is always on shopping vouchers.
Conclusion: Benefits pay off - for bosses and employees
The days when companies only had to flick their fingers and a vacancy was filled, are over. In the meantime, these posts sometimes remain unoccupied for months. Benefits are ultimately a way to be interesting for employees and "picking out". Benefits and benefits in kind have even more advantages. These include employee retention and performance management.
On the other hand, a benefit can also pay off for employees. Especially the assumption of childcare costs, a participation in their medical expenses or the payment in pension funds are interesting examples. And the whole thing has another plus point: while more salary is always fully taxable, the benefits in kind must be partly not taxed. A new smartphone or company car will appear in a different light - and can be a real win-win situation.
Read text as PDF
Acquire this text as a PDF (only for own use without passing it on according to Terms and conditions): Please send us one after purchase eMail with the desired title supportberufebilder.de, we will then send the PDF to you immediately. You can also purchase text series.
4,99€Buy
Advice on success, goal achievement or marketing
You have Ask round to Jobs, Recruiting, personal development or increasing reach? Our AI consultant will help you for 5 euros a month – free for book buyers. We offer special ones for other topics IT services
5,00€ / per month Book
Book eCourse on Demand
Up to 30 lessons with 4 learning tasks each + final lesson as a PDF download. Please send us one after purchase eMail with the desired title supportberufebilder.de. Alternatively, we would be happy to put your course together for you or offer you a personal, regular one eMail-Course - all further information!
29,99€Buy
Skate eBook as desired
If our store doesn't offer you your desired topic: We will be happy to put together a book according to your wishes and deliver it in a format of your choice. Please sign us after purchase supportberufebilder.de
79,99€Buy