How do you apply for a job in Germany as a highly qualified person? Remember: yours Application has only 90 seconds to Attention to create. Therefore the right one Preparation everything!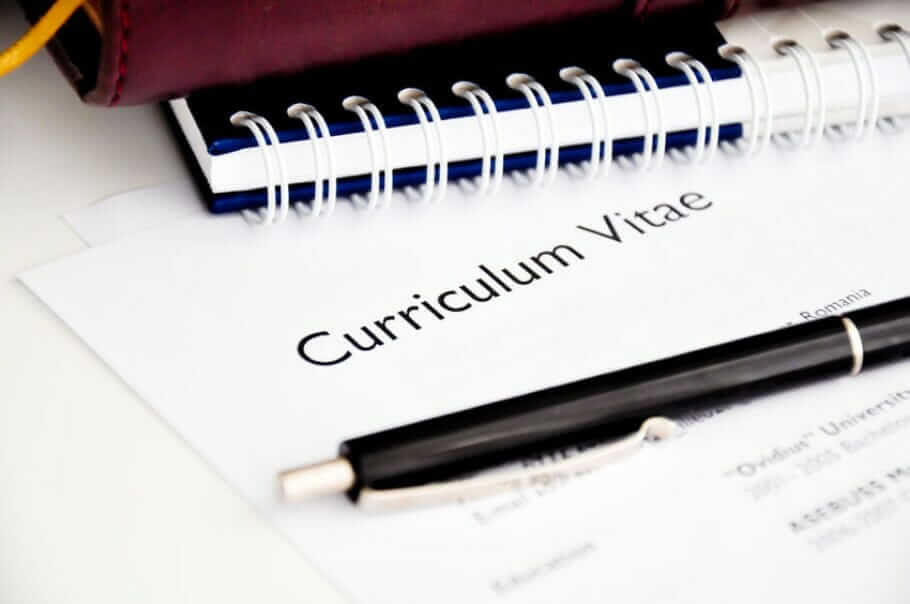 Apply in Germany
An application in Germany consists of 5 parts and differs from that here in the USA. You need:
a letter.
LebensLauf
Certificates
Photo is always recommended (very different to US !!!!!!)
The eMailwith which you send these documents.
When I saw Thomas' application documents for the first time, I was shocked. I was very impressed and it was very difficult for me to give him the following advice.
What happened?
The books on the subject (advertising)
The Write to comprised three pages and the Curriculum vitae was a book. Thomas had everyone Article, which he had written, each Projects, on which he had worked, listed in detail. In the letter he described in detail his thoughts and visions of his life.
It was really impressive to read and there was no doubt - Thomas was a very intelligent man.
Unfortunately, there are two types of recruiters. One half reads in letter of application. The other half doesn't. So you have a 50/50 chance. Is that enough when looking for a job? And how do you make it better?
How is an application structured?
An application in Germany typically consists of these parts:
The cover letter
Never write in a cover letter that says something about your resume. Do not write a novel! And always remember the number 90. These are the seconds when your application has time to attract attention.
90 seconds to decide, whether you end up in the rejection pile or whether you receive an invitation. Maybe this is the most important 90 seconds of your career and you're not there to positively influence the process.
The cover letter
Discounts for your success (advertising)!
A cover letter consists of three parts on one page.
Paragraph 1
You have already written in the reference line what you want and what the reader expects. Do not repeat this. This is one of the most common mistakes. At the beginning of the first paragraph you come straight to the point.
"I will finish my PhD in July 2014 at MIT. I am looking for a trainee program with a medical professional. Technology company in August. "
Paragraph 2
You have already read the job description very carefully. In the second part you describe the connection between your experience and the experience that the Company seeks. Here you have the opportunity to describe projects that you only briefly mentioned on your résumé.
You want the reader to nod at this paragraph. The recruiter needs to feel that the Candidate has everything he needs. This paragraph is an opportunity to generate interest.
Paragraph 3
Paragraph 3 belongs to the numbers, data and facts. Do it to your readers light; tell them how and when you can be reached. Convert the time difference. Such as
"From 18 p.m. German time you can reach me by phone or Skype."
At the end comes the farewell.
The Vita
List below the section "Work experience". It should contain:
Where did you work? The name of the institute, the university and the university.
The name of the position / function
Name three to a maximum of 5 tasks for which you were responsible, describe what you have done in short sentences.
Use active words like design, implementation and evaluation.
Companies have to find new forms of application
Only when companies look at the applications differently do they become good ones People find. I've spoken to many recruiters and told them the story of Thomas and other people like him. You should change the way you look at the application documents.
For as it is now, people like Thomas will continue to find work.
Skilled shortage homemade
In Germany, we are currently talking about talent shortages. But people like Thomas do not find work. Berlin is currently developing tools such as a metajob search engine, which can find all vacancies offered in Berlin, jobs in companies and universities.
You will also find a lot of useful information about life in Berlin, which schools are there for your children and how the immigration authorities work. Thats my job. And now do yours and start with point 1, find out what you really want.
A long way
It took Thomas months to implement all the things we had been working on. He had read about a company that was working on changes to the nano-surface. That interested him. Then he saw a vacancy on the company's website Employees for shopping.
They were looking for someone who could calculate and negotiate could. At the same time, this person had to be able to communicate about the materials with the engineers in the research and development department on the one hand and the production designer on the other.
Think about what you are applying for
They were looking for someone who understood development and production. They were looking for someone who knew why it was necessary to use quality raw materials. That was a Combination from all his abilities. He wanted this job.
The first application was a rejection. I called the HR manager and asked him why. And that is my last tip: the private sector is only partially interested in scientific writing and articles. Think carefully about what you are applying for. For a university career, this list must be complete.
Lost in theory?
In the case of Thomas, this caused the Anxiety, That he does not fast could work enough; the fear that he will get lost in theory instead of quick practical ones Solutions to find. The hiring manager thought that Thomas might find the technical equipment and facilities running the company too old.
And finally, the hiring manager feared that his salary requirement would be too high. You can name some of your publications, not all, in the category other occupational activities.
Conclusion
If necessary, you should select the one you want salary in the cover letter with part three, data and facts. Thomas got the job.
Now he is the star of the shopping and part of a team. Since he is a generalist and knows a little about everything the company has to deal with, he can advise his colleagues. He has not become a famous scientist. He is a typical typist and as far as I know he is happy this way.
Read text as PDF
Acquire this text as a PDF (only for own use without passing it on according to Terms and conditions): Please send us one after purchase eMail with the desired title supportberufebilder.de, we will then send the PDF to you immediately. You can also purchase text series.
4,99€Buy
Advice on success, goal achievement or marketing
Do you have questions about careers, Recruiting, personal development or increasing reach? Our AIAdviser helps you for 5 euros a month – free for book buyers. We offer special ones for other topics IT services
5,00€ / per month Book
Book eCourse on Demand
Up to 30 lessons with 4 learning tasks each + final lesson as a PDF download. Please send us one after purchase eMail with the desired title supportberufebilder.de. Alternatively, we would be happy to put your course together for you or offer you a personal, regular one eMail-Course - all further information!
29,99€Buy
Skate eBook as desired
If our store does not offer you your desired topic: We will be happy to put together a book according to your wishes and deliver it in a format of yours Choice. Please sign us after purchase supportberufebilder.de
79,99€Buy