One of the strongest anchors that restrict our freedom of movement are financial obligations and fears.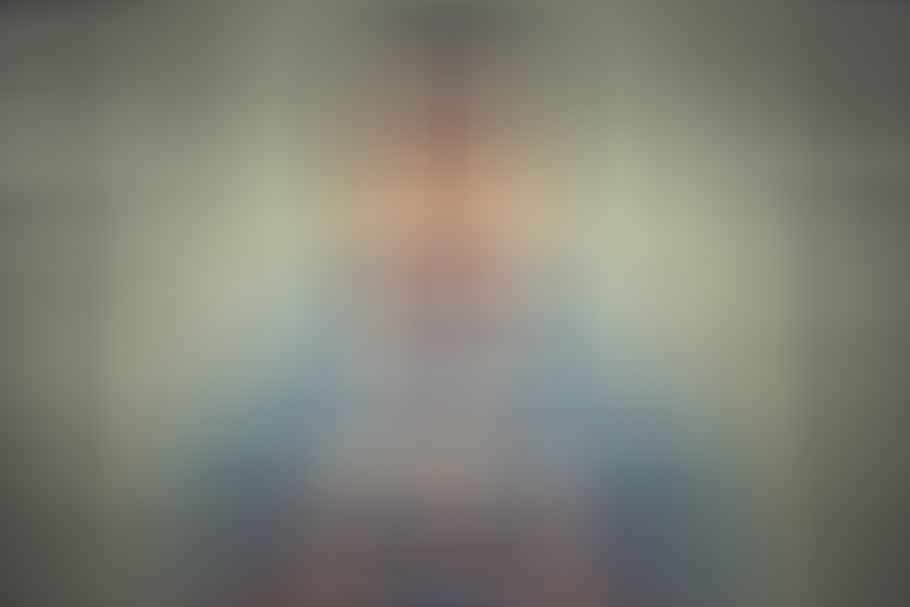 What does financial security mean?
I don't even want to start with that Term to define "financial independence" or even to set absolute numbers. You probably have your own ideas about financial security.
No matter what you define as financial independence for yourself, it is advisable to prioritize Money fundamentally rethink your life. This helps to gain a certain mental independence from money and to face financial fears with a different perspective.
Overview of income and expenses
The books on the subject (advertising)
In addition, you should definitely have a concrete overview of your entries and expenditure have. These are two adjusting screws, on which it is all for sure there is still some leeway. Let's look at both sides, starting with Income.
Your Objective it should be to earn a minimum income as a self-employed person, which is subject to only minor fluctuations. You can only do this if you position yourself broadly, i.e. not dependent on a few clients, readers or other influences (e.g. Google, affiliate partners), but rather have as many different sources of income as possible.
In general, income can be divided into two categories:
Active income from employment or self-employment.
Passive income from your own business, from interest, stock gains or rental income.
Earn a passive income
Discounts for your success (advertising)!
An Motivation digital self-employment is certain to make your income more independent of the components of place and time. Unlike active income - i.e. the exchange of time for money, which we as online entrepreneurs want to avoid - without your direct Performance and physical presence money will flow into your account.
That is what passive income is. You can achieve this by automating and outsourcing processes, which we will discuss in detail in the third chapter. True, you will always work into your income invest so it will never be 100 percent passive, but you can automate this to a large degree.
Build your own business
Unlike passive income from trading in securities or real estate, the dividends for digital business models are not as spectacular, however clear less risky and less dependent on external influences. If you do not speculate, but a sustainable Business you need a business model that is easily controllable and scalable.
For example, think of selling an information product such as an e-book or a well-automated on-line shop. The offer for this is created once and can then be delivered fully automated to any number of buyers at any time of the day.
There are no limits to the scaling up
I think you can tell the difference to active income where you can't just subtract your labor from the equation. With passive income, your earnings are not limited by your working hours, but theoretically unlimited.
The big disadvantages are the quite high time required to create an offer and the fluctuations that your earnings can be exposed to. You prevent the latter point by not limiting yourself to one source of income from the start, but that Risks distributed across different sources of income.
Finance your own passion
I'm thinking of the muse described by Tim Ferriss - a business model that your running Costs paid and does not necessarily have to correspond to your great passion. You don't have to think so big at first.
I know a lot People (including me) who have small, informative websites that are about affiliateMarketing or advertisements are monetized, several thousand euros per month to earn and have thus created the financial freedom for their real passions.
Prepare yourself mentally that it will be arduous and may take a few months before your work pays off. No matter which Projects You're considering, the most important thing is that you start today, little ones steps to move away from "time-for-money work" to a passive income.
Read text as PDF
Acquire this text as a PDF (only for own use without passing it on according to Terms and conditions): Please send us one after purchase eMail with the desired title supportberufebilder.de, we will then send the PDF to you immediately. You can also purchase text series.
4,99€Buy
Advice on success, goal achievement or marketing
You have Ask round to Jobs, Recruiting, personal development or increasing reach? Our AI consultant will help you for 5 euros a month – free for book buyers. We offer special ones for other topics IT services
5,00€ / per month Book
Book eCourse on Demand
Up to 30 lessons with 4 learning tasks each + final lesson as a PDF download. Please send us one after purchase eMail with the desired title supportberufebilder.de. Alternatively, we would be happy to put your course together for you or offer you a personal, regular one eMail-Course - all further information!
29,99€Buy
Skate eBook as desired
If our store does not offer you your desired topic: We will be happy to put together a book according to your wishes and deliver it in a format of yours Choice. Please sign us after purchase supportberufebilder.de
79,99€Buy