Basic for that Success of an investor is, of course, suitable objects for the Investment to find. This also includes a certain level of nose and nose trust.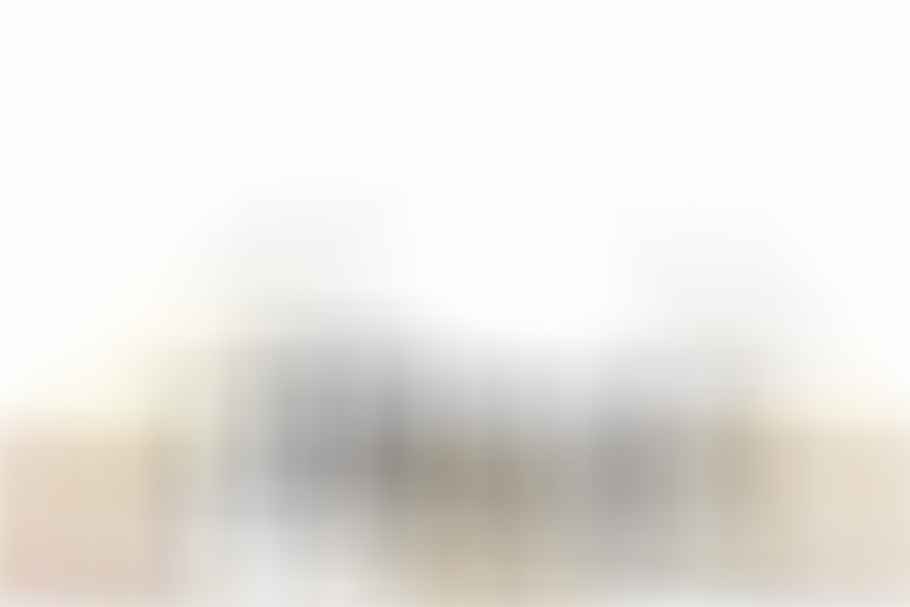 Countercyclical investing - that's easy to say
There is much to be said for anti-cyclical purchasing decisions on the stock exchange. "Always buy straw hats in winter" is an old stock market adage. Only in the next bear market do you really realize how painful it is Action procyclically taken to the depot on the top. Why is it that many investors keep making the same timing mistakes?
Almost all investors end up with pro-cyclical investment behavior. They join the big herd, to the music dictated by the financial media. The stock market comments play an unfortunate role. They have the ungrateful task of inventing day after day, even hour after hour, something that could have driven courses up or down. Financial journalist M. Gburek pointed out that the emphasis is not on "finding" but on the word "inventing". The explanations for the course changes must be made afterwards.
The herd instinct on the stock market, i.e. the pro-cyclical investment behavior of investors, is based on the subconscious and on the deep-seated desire to be part of a group. This group membership helps to overcome self-insecurity and increases it self-confidence. It is coupled with the desire and striving for recognition and praise. This takes away part of the investor's doubt as to whether his investment decision was correct. As a rule, the pro-cyclical investors all end up in the same pit. If you want to take the counter-cyclical path, you first have to start working on your own psychological attitude. This is not easy, but it is definitely possible and, above all, promising.
Look for the pearls in everyday life
Most investors have bought the cutting. When it comes to finding the best stock investment, they hang their wings. The super investment ideas are in front of you every day.
Again and again I find that so many private investors lack self-confidence. That's a pity. When it comes to research and finding the best stock investment, they've capitulated. She feel lost in a complicated flood of data, overwhelmed by daily reports. Macroeconomic statistics and economic forecasts act on the investor like a paralyzing poison. In addition, the political din with a focus on trouble spots and minority issues is overly widespread Anxiety and terror. The too big Respect in front of the financial system with its "technical jargon" is unnecessary. He leads the investor on the wrong track. As I see it, the crowd of investors runs blindly behind bank advisors, analysts or TV financial experts. They eagerly hope to pick up one or the other stock tip.
The search for the safe haven for her Capital is not something that has to take place in posh skyscraper meeting rooms. Also for those investors who hold the scepter themselves Hand wants to take, the following applies: Research does not begin with an academic challenge in a quiet little room. The starting point cannot be to brood over the laptop at night with worry lines – chasing from chat room to chat room. It's only a matter of time before investors end up falling prey to cunning manipulators and masterminds.
Good solutions can be simple: it depends on your own thoughts
As so often, the really good ones Solutions quite easy. In the search for convincing equity investments, open-ended Eyes by the World to go. In the Everyday life we are surrounded by companies, branded goods, services and products. I got used to it early in my life to look at everything that surrounds me for a possible investment in the Head "to save and filter".
So what matters is the "programming" of one's own train of thought. Converting what you see or what you're dealing with to tap into the stock market, that's the trick. The rethink costs nothing, just a little effort at the beginning and Discipline. The advantage is that the investor carries this research filter with him at all times. No matter where he is, the device is always available. The investor is not dependent on others. The longer he practices this "mental transformation model," the easier it will be for him. If you train your brain cells in this way, you will find that after a while the tapping of a possible stock market investment runs more or less on autopilot.
Some investors will then be horrified to find out what they have missed. In front of his nose, day after day, without financial mathematics, he actually saw the best investments, but he did not "recognize" the huge opportunity as an investor. Let's take a walk through any city. In the pedestrian zone you notice a chain store. Drugstore chains from DMDrogerie, Rossmann or Müller - unfortunately none. The drugstore division obviously belongs to private owners. There is obviously nothing to be done for the investor. The companies are not listed on the stock exchange. The avid investor does not give up here.
Learn from visiting a drug store
If we go into one of the drugstores, we will find well-known branded articles. For example: level and L'Oréal care products. Persil detergent and Calgon for the washing machine are on the shelf further back. You will admit to discover this, no asset manager is required. Almost every investor has probably known these brands since childhood. And he has probably noticed or heard over time that the quality is right and that Articles be bought year after year by loyal consumers. With this fictional, short visit to a drugstore, you would have hit the bull's eye as an investor. Behind these four brands are the joint stock companies Beiersdorf, L'Oréal, Henkel and Reckitt Benckiser. They have all been listed on the stock exchange for a long time. I recommend that you first sit down before you switch on the computer at home - after your city walk. You will be amazed at what you missed. This will be a shock to you.
If you look at the stock price developments, preferably the ten-year charts, then you will see that your capital would have multiplied with just these four stocks alone. Let's compare the prices of May 2006 with those of May 2016: Beiersdorf (Nivea) rose from 37 euros to 80 euros, L'Oréal from 71 euros to 158 euros in the same period, Henkel shares (Persil) from 29 euros on 100 euros and the good Company Reckitt Benckiser (Calgon) from £19 to £66. In the decade, these four stocks have survived two stock market crashes (2002 and 2008). A threat to Company was never up for debate. Unfortunately that delivers Internet hardly any further historical data. But I can assure you that the 15 year chart and the 20 year chart are even more impressive. At the same time, the annual dividend payouts from Beiersdorf, L'Oréal, Henkel and Reckitt Benckiser have increased substantially over the past decade.
Infinite vastness
The "universe of observation" for the investor is almost inexhaustible. Whether at home, on vacation or on business trips: It is entirely up to you where you look. Whether you drive into the underground car park in an Audi rental car, climb into a Schindler elevator or sip a Jack Daniels whiskey upstairs in the hotel lobby. Whether your plumber is installing a Geberit toilet flush when renovating his bathroom at home, or whether your elderly father is getting a new hip joint in the hospital. Or look at the competition in your professional environment, your customers and suppliers around… no matter, you will come across amazing investment ideas everywhere.
If you feel unsure, go to a professional with your own catalog of ideas; It is best to go to a trusted advisor who is familiar with balance sheets. Here's how to go for surethat the company is also financially sound. Don't be fooled, but turn away from the stock market as a speculative institution. Instead, focus on high-quality companies in the stock market. Like an entrepreneur, I would take a long-term stake in these as a shareholder. And where do you find the good ones ideas? On your doorstep.ie good ideas? On your doorstep.
Read text as PDF
Acquire this text as a PDF (only for own use without passing it on according to Terms and conditions): Please send us one after purchase eMail with the desired title supportberufebilder.de, we will then send the PDF to you immediately. You can also purchase text series.
4,99€Buy
Advice on success, goal achievement or marketing
You have Ask round to Career, Recruiting, personal development or increasing reach. Our AI consultant will help you for 5 euros a month – free for book buyers. We offer special ones for other topics IT services
5,00€ / per month Book
Book eCourse on Demand
Up to 30 lessons with 4 learning tasks each + final lesson as a PDF download. Please send us one after purchase eMail with the desired title supportberufebilder.de. Alternatively, we would be happy to put your course together for you or offer you a personal, regular one eMail-Course - all further information!
29,99€Buy
Skate eBook as desired
If our store does not offer you your desired topic: We will be happy to put together a book according to your wishes and deliver it in a format of yours Choice. Please sign us after purchase supportberufebilder.de
79,99€Buy