Every year in February or March. Los Angeles, California. The 79th Academy Awards take place at the Kodak Theater on Hollywood Boulevard ... But what does that have to do with you?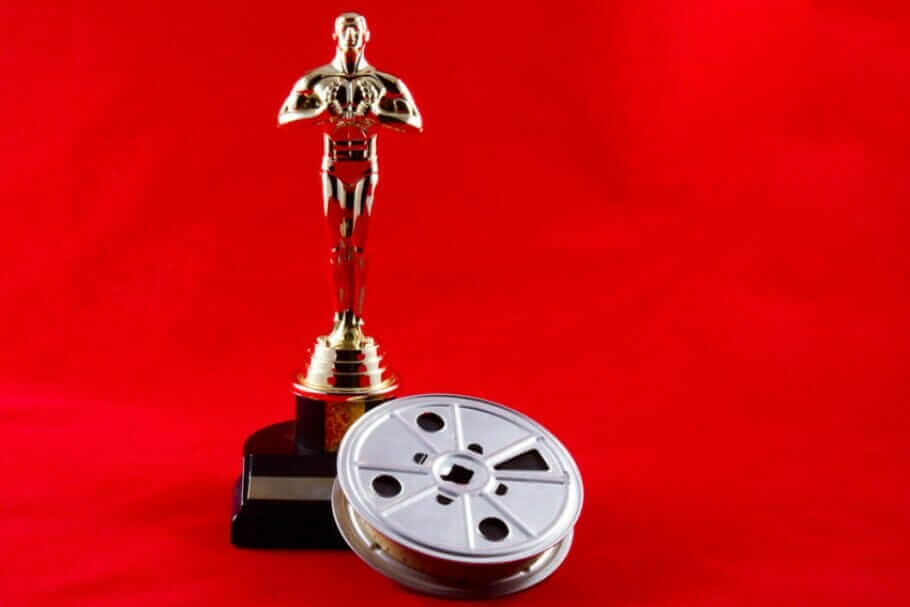 The US vice president gets the Oscar
Coming soon: At 4 pm 40 in Central Europe, speaker and comedian Jerry Seinfeld, after presenting four nominated documentary films, summons a man who once self-deprecatedly presented himself at a congress as near-miss of the United States of America: ex-vice president Al Gore.
Together with his producer Davis Guggenheim he received the Oscar for the best documentary. Exactly this Al Gore, at the height of his political Career notorious for wooden speeches and boring presentations, gets an Oscar for what is nothing more than a film adaptation Rede, a Presentation: "An inconvinient truth", the appeal to mankind to stop global warming.
Far from the everyday template terror
How did he do it, Mr. Gore? By becoming creative in an admirable way. By showing pictures that have a before and after effect clear how much the earth has changed dramatically in just a few years.
In which he has used PowerPoint supportive and put himself in the center. So far from everyday template terror. There are other exciting examples. In this context, I would like to invite you to an unusual mind game: Imagine Jesus Christ supporting his Sermon on the Mount with bar charts. Or the well-known Kasperle, who turns out to be a frustrated speaker and puts an end to a slide - with the theater.
Mountain Sermons 2015: The Lord Presents
My God, there must have been something going on. "As Jesus the many People saw he climbed a mountain. He sat down and his disciples came to him. Then he began to speak and taught them…" relates the Gospel of Matthew. That's why the Sermon on the Mount is called: The hill served as a stage! But even the evangelist Luke must have seen the whole story very differently - he himself probably stood on an even higher mountain and judged from above.
Because in his gospel the lecture is suddenly called "field speech". Be it on the mountain or in the field: This sermon is the first PR-effective presentation of the Son of God. He uses an abundance of metaphors to place his messages. Would he have given the radiance of his words even more emphasis if he could have used the projector? The projector sermon - very, very freely based on Matthew - shows it.
Are you all gone? Appearance for the abdication!
Even if the Punch and Judy always gives the happy clean man in professional life, privately and backstage the box now looks completely different: Behind the curtain, the guy turns out to be a bad-tempered bad-tempered man who is sick of these puppet shows. The pointed cap has been blowing at half-mast since the Multi-Media-Zeitalter pulled even the youngest target groups between three and six years from the theater to the tablet.
The famous opening question: "Are you all there?" is becoming more and more common with "Nope!" answered and "Tri-Tra-Trullala" is now only a slurring sign of acute alcoholism in the performing arts. So it's no wonder that ex-star Kasperle now has to vent. In the last 200 years of his career he managed without PowerPoint, but now he has a so-called Change-Process bent and started the beamer. Shift in the shaft with the Punch and Judy show!
Cave presentation instead of hell lecture
Innovative people are often reassured that they don't have to reinvent the wheel. pretty Idea. But what should the ladies and gentlemen inventors do back then, many 1000 years ago, when the wheel was not yet developed? They had to reinvent it. Problem: You didn't register it with the patent office afterwards - because that hadn't been invented yet either.
Around 8000 years later - in 2001 - the Australian patent attorney John Keogh took advantage of this and filed a patent for the bike. He called it "Circular Transport Facilitation Device". Somehow funny, but meant seriously: With this application, the lawyer wanted to denounce the lax patent laws of the continent. How the lawyer presented his idea can be seen on the website of the Australian Patent Office. And how the prehistoric innovators got the idea of ​​"bikes" going can be discovered right away.
Read text as PDF
Acquire this text as a PDF (only for own use without passing it on according to Terms & Conditions): Please send us one after purchase eMail with the desired title supportberufebilder.de, we will then send the PDF to you immediately. You can also purchase text series.
4,99€Buy
Book eCourse on Demand
Up to 30 lessons with 4 learning tasks each + final lesson as a PDF download. Please send us one after purchase eMail with the desired title supportberufebilder.de. Alternatively, we would be happy to put your course together for you or offer you a personal, regular one eMail-Course - all further information!
29,99€Buy
Skate eBook as desired
If our store does not offer you your desired topic: We will be happy to put together a book according to your wishes and deliver it in a format of yours Wahl. Please sign us after purchase supportberufebilder.de
79,99€Buy
Corporate publishing and advice
You want to publish, increase your reach or as an employer Candidate speak to? For these and other topics we offer special Consultant packages (overview) - For example, a personal phone call (price is per hour).
299,00€Buy