We live in a performance-oriented Society, in which increasing professional requirements lead to an ever more complex everyday work. These creative tips will help you feel comfortable while you work.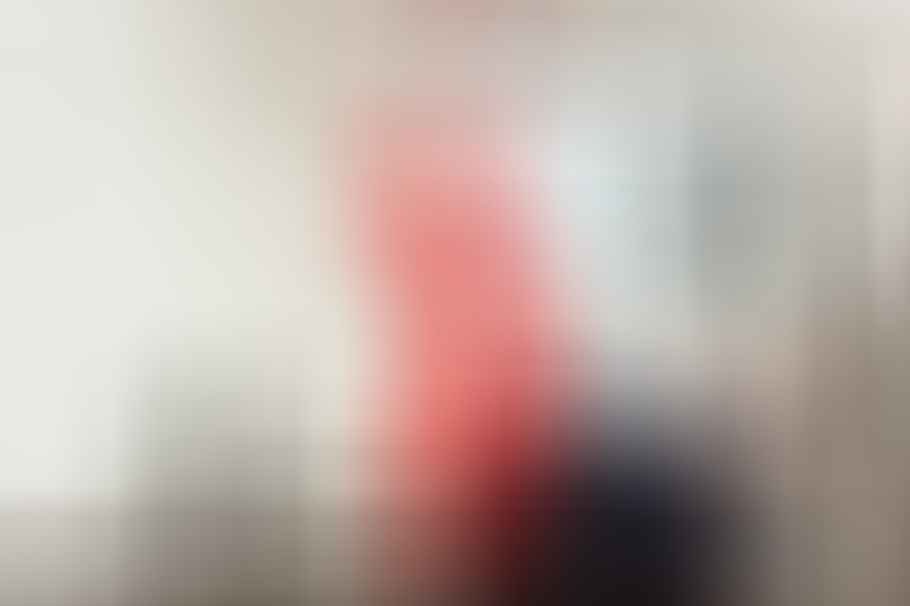 From the office to the feel-good temple
Stress is now at the Agenda, and more and more workers fall due to Burnout out of. But with a few creative tips and Tricks Employers can help their employees to feel at home despite work-related stress Office feel good Because when the office becomes a temple of well-being, they also benefit Company - of the better one Performance happier employee.
If the cactus on the desk, the pictures of loved ones on the office wall and the walk in the fresh air are no longer sufficient to relieve the stress at work, alternative office concepts are needed so that the employees can deal more relaxed with the increasing performance requirements , This reveals what that could be Article.
Stress-relieving during work clothes
The books on the subject (advertising)
In many companies it is part of everyday working life: work clothes. In banks, law firms and the like, these are mostly suits and ties for the men while Women mostly blazers and Business- Wear a skirt or trousers and high heels. The Problem: Office outfits are rarely comfortable. Instead of this feel office workers feel constricted: The skirt or trousers pinch, the shoes pinch and the tie constricts. For many, this fact is an additional stress factor that makes everyday work even more difficult.
In order to make the employees feel more comfortable and thus also better performance, the employers can however provide for a little loosening in the enterprise. The casual Friday, which is practiced in some companies and allows the waiver of suit, shirt, and tie on Fridays as a match for the weekend, loosens the dress code, yet still should wear a casual shirt without a tie or a roll collar with leisure sweater become.
With slippers and sweatpants?
But there is nothing to prevent the dress code from becoming more relaxed - and not just on Fridays. For example, the workers could take their comfortable slippers to work, instead of wearing all-day shoes that press. But wearing jogging pants is also a good thing: the cozy leisure pants are noisy sportscheck.com so versatile that it can be used as an office outfit - skilfully combined - whoever is wearing the casual trousers with a blazer or jacket, creates a serious and chic look. Ladies can also wear high heels to round off the elegant style. The idea behind it is that many people feel the business outfit as a kind of disguise and feel more comfortable in their leisure wear. A jogging trousers is loose and comfortable, does not narrow in and provides comfort.
In addition, in a 2010 survey, 63 percent of those surveyed said that workers who dressed casually were more productive at their job than those who dressed in mandatory attire Workplace carry. Employers who loosen up the general working environment ultimately benefit from better performance by their employees - and thus from better performance in the longer term Turnover the company. Participating in International Sweatpants Day on January 21 could already be a first step in the right direction.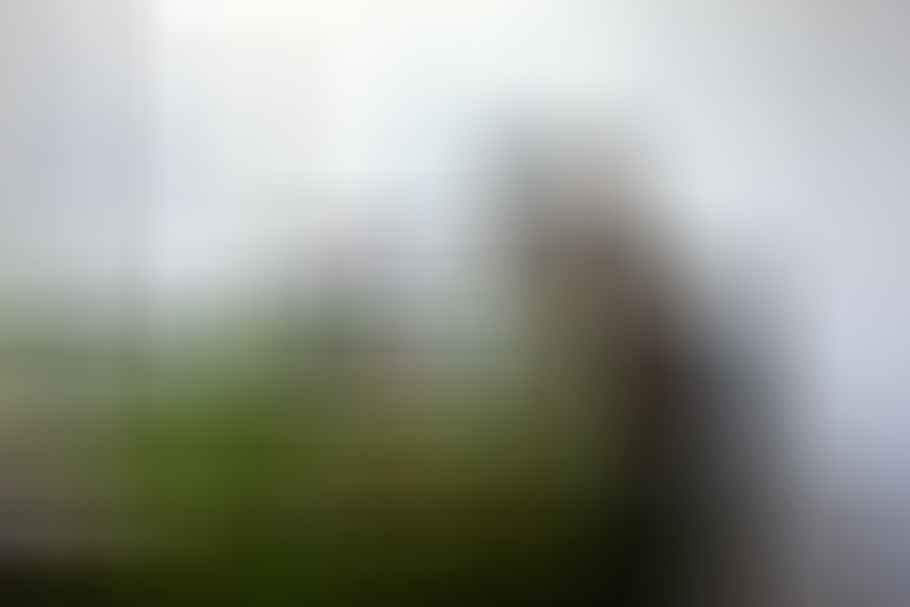 Vegetable garden for the office?
Discounts for your success (advertising)!
In einer Publication on well-being in the office The Federal Institute for Occupational Safety and Health reveals: "The presence of plants promotes mental balance and well-being People. And not just within your own four walls, but above all where many people spend many hours: in the office." In fact, numerous studies prove the positive effects of plants on mental life, health and performance, and Philodendron, Schefflera and Co. are finding their place in more and more offices. But the plants, which are also supposed to help beautify the office, are no longer really something new - and employees are still stressed by the many professional demands.
If plants have such a positive effect on mental balance, job satisfaction, performance, well-being and health, it makes sense to provide even more "green stuff" in the workplace. A good initiative is, for example the largest farm-to-table office project in Japan: In the hectic metropolis Tokyo, managers of a temporary workman take care of salad heads. Here tomatoes are cultivated in the conference room, beans under the benches and broccoli in the entrance hall.
More than 200 varieties of fruit and vegetables, herbs and flowers grow around and in the office building. In this way, the employees learn to grow their own food and are surrounded by nature during the stressful day at work. But that's not all: they also have some of the greens during their lunch break, as the company tries to grow as much food as possible for its canteen. But the well-being, health and productivity of the employees are also important Projects in the centre. Employers who support the idea of ​​using the office as a small greenhouse make a significant contribution to the productivity of their employees. The temporary work agency in Japan could serve as a good example.
Small resting islands for in between: better work-life balance at work
A good Balance balance between work and leisure is a prerequisite for good performance and well-being at work. Anyone who feels overwhelmed by their job, constantly works overtime and has hardly any free time rarely feels comfortable at work. It can therefore be helpful if the employer not only makes the company a pure work environment, but also sets up several leisure oases in it. It is well known that several short breaks in between are conducive to employee productivity and well-being. Employers can contribute in many different ways.
For example, there is the possibility of setting up a leisure room in the company: Here the employees can relax on sofas in between, let off steam playing table football or chat with colleagues over a cappuccino. Employees also have the opportunity to work out new ones in between in an in-house fitness room Energy for the upcoming ones Tasks to refuel. And wellness offers in the company – for example for massages – also contribute to well-being and relaxation during working hours.
Meditation for wellbeing
The effectiveness of meditation for well-being and mental balance should also not be neglected: if practiced regularly, meditation has a positive influence on body and mind and contributes to reducing stress and increasing general well-being. Employers could use this to improve the well-being and productivity of their employees increase. For example, as part of company health management, you could set up a meditation room in the company where employees can meditate and relieve a bit of stress in the hectic everyday office life. A relaxing and soothing atmosphere can be easily created with a few resources:
Comfortable blankets and pillows
Soothing music
Fragrance candles or incense sticks
green plants
Buddha figures
A good example is the company Google, which set up meditation rooms at all locations as part of the "Search Inside Yourself" program launched in 2007. In such a space of silence both learn Executives as well as employees to come to rest, to find themselves and to get away from the stress of the office. Ideally, this contributes to strengthened and with new ideas go to work projects.
Conclusion
Generation Y in particular places high demands on employers and expects good ones Work-Life-Balance. The above examples show that mixing work and leisure life can contribute to greater well-being at work. Previous attempts, such as ergonomic office furnishings and photos of loved ones in the office, do not seem to have worked, so alternative office concepts that can do more are needed.
Whether working in cuddly clothes with jogging trousers and slippers, moving gardening to the office, or small leisure oases in the form of hobby and meditation rooms, all these creative ideas increase the well-being of the employees and thus contribute to better performance in the long term at. Therefore, not only the employees, but also the employers, benefit from the employees' well-being.
Read text as PDF
Acquire this text as a PDF (only for own use without passing it on according to Terms and conditions): Please send us one after purchase eMail with the desired title supportberufebilder.de, we will then send the PDF to you immediately. You can also purchase text series.
4,99€Buy
Advice on success, goal achievement or marketing
You have Ask about career, Recruiting, personal development or increasing reach? Our AIAdviser helps you for 5 euros a month – free for book buyers. We offer special ones for other topics IT services
5,00€ / per month Book
Book eCourse on Demand
Up to 30 lessons with 4 learning tasks each + final lesson as a PDF download. Please send us one after purchase eMail with the desired title supportberufebilder.de. Alternatively, we would be happy to put your course together for you or offer you a personal, regular one eMail-Course - all further information!
29,99€Buy
Skate eBook as desired
If our store does not offer you your desired topic: We will be happy to put together a book according to your wishes and deliver it in a format of yours Choice. Please sign us after purchase supportberufebilder.de
79,99€Buy