Feel Good Manager is still a relatively new job profile - and one to whom the reputation clings is just fun and cuddling in the game Company to be good. An overview of 14 typical Tasks.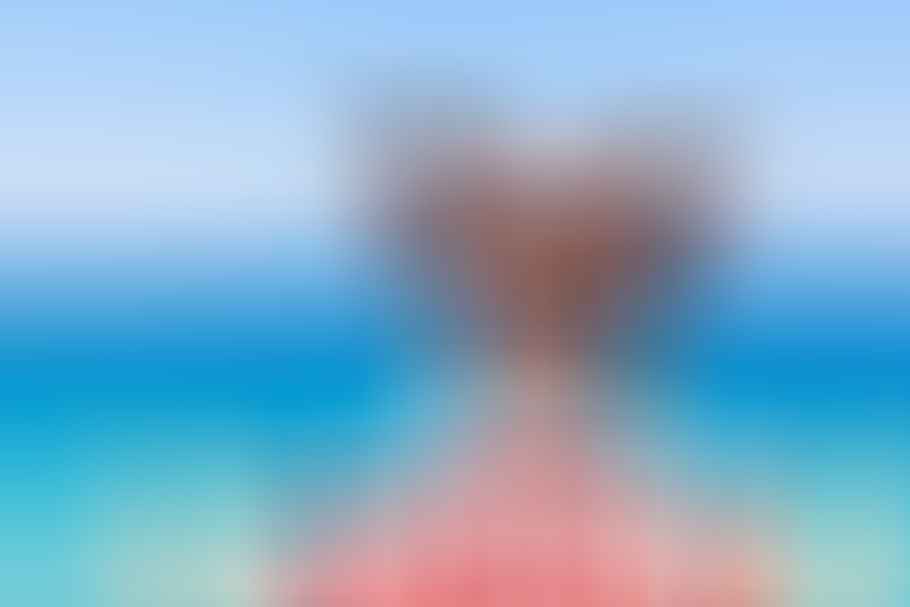 Why a Feel Good Manager?
Feel Good Management is on everyone's lips, but unfortunately it's often derided as a good mood and cuddling course. However, the topic should be considered in a more sustainable way. Because in Future unlike in the industrial age, you get paid for your thinking. creativity is increasingly becoming the key resource of the future. And work must Fun do to get good. This is exactly where a Feel Good Manager can help.
In fact, it is in an ever-changing environment Working world increasingly important to find fulfilling career paths that not only provide financial stability but also emotional stability Satisfaction offer. The feel-good manager role has emerged as one such career option, due to its positive impact on employee morale and well-being Employees gaining popularity.
The key elements of the Feel Good Management job description
At the core of this career profile is the important task of supporting and motivating teams to do their best work, while ensuring employees are valued and recognized in their role feel. In this text, we will examine the various nuances and requirements of a Feel Good Manager's career profile and delve into the skills and qualities required to excel in the field.
For those who want to become a Feel Good Manager, the career path can be both rewarding and challenging. It requires a deep understanding of human behavior, strong communication skills and a passion for creating a positive work environment. However, the path to becoming a Feel Good Manager can also be very difficult, especially for those who want their Career just beginning.
Because his tasks not only include the creation of a motivating, positive work culture, but also, for example, the development of effective communication strategies. In this regard, in this text we provide insights into the key elements of this career path. We will also discuss the potential challenges and benefits of a career as a Feel Good Manager and examine the impact this can have on organizational productivity and employee satisfaction.
Link between organization, employees and executives
How Best of HR – Berufebilder.de®-author Anne Schüller so aptly describes, the so-called feel-good, well-being or touchpoint manager acts as a link between the organization, employees and managers and is responsible for topics related to corporate culture and the well-being of employees People responsible. In addition a quote:
He takes care of the physical, mental and emotional fitness of the company, so that their performance remains at its peak. This function is cross-functional, not bound to a department. And it has both strategic and operational components. This is why she is much more than just a little coworker.
The topic further thought
What is exciting here is that Anne Schüller has taken the topic a step further and sees the Feel Good Manager as a crucial position for the future of the company. In today's fast-paced and highly competitive business world, companies are recognizing that Significance of employee satisfaction and morale as crucial factors for the Success. As a result, the role of feel-good manager has evolved into an important part of a company's management team. The Feel Good Manager is responsible for making employees feel valued, supported and motivated in their work, resulting in higher productivity, Engagement and general job satisfaction.
From organizing team-building activities to supporting personal and professional development, feel-good managers play an important role in creating a positive and productive work environment. However, it also becomes clear that the Feel Good Manager has to be in good contact with the management. After all, anyone who is on the road as an atmospheric representative of employees will inevitably uncover grievances.
Motivation as a key success factor for companies: more than a fun manager
Motivation is a crucial component of any successful business. It drives employee performance, improves productivity and ultimately impacts the bottom line. Many bosses believe that providing incentives or creating a pleasant work environment is enough to keep their team motivated. While these strategies may have some benefit in the short term, they are not effective in the long term. Motivation is more than just fun management; it requires a deeper understanding of what drives individuals to excel, as well Monika Krauss-Wildegger in an interview states:
Companies that only emphasize these aspects often do not want any further structural changes at all. Because that's what really matters: Feel Good is a lived corporate culture, drives topics and projects that are important to the colleagues.
How does effective employee motivation work through Feel Good Management?
Therefore, companies that feel good simply as a matter of management Implementation of fun management practices or extrinsic motivation is also simply wrong. Such Methods can temporarily lead to increases in productivity, but in the long run they miss the factors that really move employees, because the real motivators are more of an intrinsic nature. Therefore, to truly motivate employees and foster long-term success, companies must recognize that Feel Good Management is more than just a fun one Strategy.
Effective employee motivation requires a fundamental, deeper understanding of the needs, goals and aspirations of each employee. It requires a commitment to creating a work culture that promotes employee well-being, personal development and job satisfaction Workplace encourages. Motivated employees are those who feel empowered to take responsibility for their work, who are committed to their team's success, and who are invested in the company's mission and goals.
Job market for Feel Good Managers
In this sense, the Feel Good Manager is and remains an incredibly exciting job! But what is really behind the trendJob Feel Good Manager and how to start a career? An analysis by the job exchange Joblift, which examined the relevant job advertisements, found that the job market promises secure working conditions for Feel Good Managers: 93% of the advertisements are full-time positions, 82% permanent positions.
In which companies are Feel Good Managers primarily sought? The analysis also shows that only 18% of the advertisements are aimed at working students or interns. Of the 33 companies that were looking for feel-good managers last year, 16 were Startups, six advertising and digital agencies and four software and technology manufacturers. Only one large corporation was looking for a Feel Good Manager.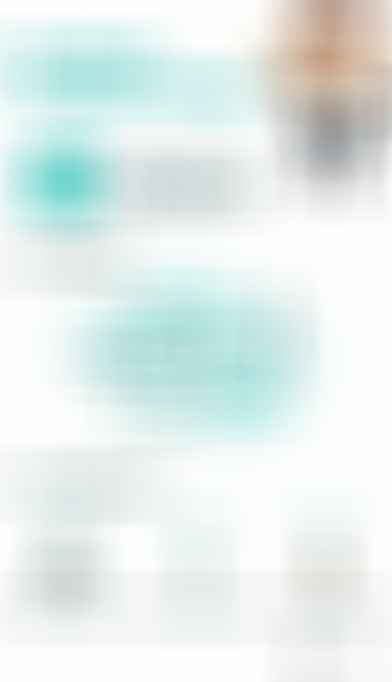 Responsibilities of a Feel Good Manager
The feel-good manager is a relatively new role in companies, but an important one. Because the satisfaction, motivation and commitment of the employees are decisive for the success of a company. As a Feelgood Manager, your job is to create a positive work environment where employees feel valued, respected, and valued. You will be responsible for planning and executing activities and events that boost employee morale increase and positive Promote relationships between colleagues.
Surprisingly, administrative, commercial or assisting activities appear in around half of the job advertisements. The role of the Feel Good Manager does not always have the direct improvement of general wellbeing Objective. Furthermore, one can state that Feel Good Manager is not only for Teambuilding and a positive atmosphere within the company are responsible. Instead, they often take on other responsibilities, including:
Organization of events (17 nominations)
Scheduling and travel bookings (13 entries)
Reception support (13 mentions)
Measures to increase the well-being of employees (13 mentions)
On- and Offboarding (12 mentions)
Purchase of office materials (12 mentions)
Daily routine of a Feel Good Manager: 14 typical tasks
But what does the daily routine of a Feel Good Manager look like? Which typical tasks does he have to devote himself to practically every day? An overview.
1x weekly free, often self-prepared lunch for all.
1x monthly: Meet and Greet -> the focus is on the fun factor. Nice afterwork for everyone who feels like it
2x annual employee party (Christmas party and summer party)
Organization of various events: eg football, various teamevents such as Lasertec / Paintball, Teambuilding measures
Organization of regular yoga classes for colleagues
Close co-operation with the Techniker Krankenkasse regarding workshops and company health management
Weekly German classes for non-German-speaking colleagues
Organization of the large selection of drinks in the office for all colleagues
"All hands" meeting: weekly meeting with the board in which news, sales figures etc. are reported.
(100%): 120%: 150%: 100%: 3%: daily lunch, 120%: Weekend trip to Mallorca for all colleagues ,
Various employee surveys
Set up a table tennis table in the lobby
Organization of "Star Cards": The names of individual employees end up in the pot due to certain outstanding achievements. Draw of the winner takes place quarterly. Possible prizes: wellness weekend, 3-course menu, etc.
Organization of AndroidFIT: Sports offer for employees after work
Feel Good Manager: What skills and requirements are required?
A feel-good managerial career requires a unique set of skills and attributes. You must be a good communicator, a good listener and have excellent interpersonal skills. You must be creative and imaginative when it comes to organizing events and activities to planthat bring joy and happiness to employees. Also, you must be able to effectively manage your time, following tasks priorities zu ordnen and to work independently. Personal characteristics, on the other hand, seem to play an important role.
Especially in young companies, Feel Good Managers often take on tasks that affect different areas of the company. This could also explain why large companies are less likely to look for Feel Good Managers: They fill their tasks with diverse specialist staff. In smaller companies, on the other hand, the feel-good manager sometimes acts as an all-rounder. The analysis also shows that soft skills such as organizational talent appear more frequently in the requirement profile than a specific qualification. So what requirements should one meet in order to be able to fulfill this all-rounder position? As far as the level of education and the desired professional experience are concerned, however, there are few klare information provided.
Organization stall (21 mentions)
Communication skills (15 mentions)
Contact friendliness (15 mentions)
Commercial training (14 mentions)
Economics studies (12 mentions)
Sympathetic and positive being (12 mentions)
Read text as PDF
Acquire this text as a PDF (only for own use without passing it on according to Terms & Conditions): Please send us one after purchase eMail with the desired title supportberufebilder.de, we will then send the PDF to you immediately. You can also purchase text series.
4,99€Buy
Book eCourse on Demand
Up to 30 lessons with 4 learning tasks each + final lesson as a PDF download. Please send us one after purchase eMail with the desired title supportberufebilder.de. Alternatively, we would be happy to put your course together for you or offer you a personal, regular one eMail-Course - all further information!
29,99€Buy
Skate eBook as desired
If our store does not offer you your desired topic: We will be happy to put together a book according to your wishes and deliver it in a format of yours Wahl. Please sign us after purchase supportberufebilder.de
79,99€Buy
Corporate publishing and advice
You want to publish, increase your reach or as an employer Candidate speak to? For these and other topics we offer special Consultant packages (overview) - For example, a personal phone call (price is per hour).
299,00€Buy