We all have fears. That is normal. The question is how to deal with them. This also applies to bosses who should take the fears of their employees seriously.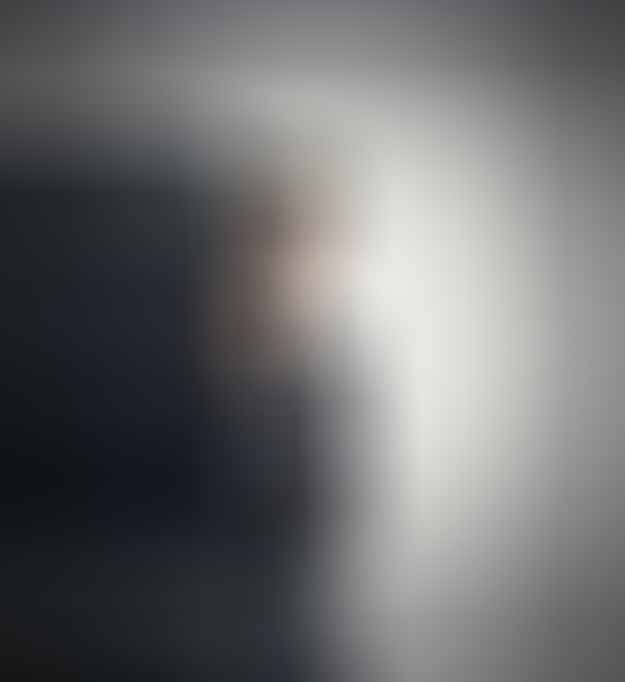 1. Do not laugh about my fears. They are terrifyingly real. But you can help me by trying to take me seriously.
I have an employee who is more of a lone-driving instructor. A young man, not even thirty. And with him I have the impression that colleagues often do not take him so seriously. They see him as an outsider.
Fears are human
From my point of view, this employee brings a lot Problems with: He didn't grow up like most kids. He doesn't know his parents and grew up in the home. You can tell by looking at him.
He has an extreme ambition to be a good driving instructor. He's working hard at it. He's the only one who even has one Study makes - a psychology degree, by the way. He always has brilliant ideas on how to get even better at his job.
How to destroy your own success
On the other hand, he often tears down the tower he has built himself by shooting from time to time. But you can not say now: "You are a complete idiot, go away."
Because he has huge fears and you have to understand them. You have to get into one in detail People think like this one. And then you can help him and tell him, "You build super towers and tear them down with your ass. It would be much better if we Future only build towers that stay standing!"
To take anxieties seriously
Because he can. He builds up much more good than destroying things. I see the good in him. And I take his fears very seriously. It is important to me that one is concerned about the fears of its employees.
And they are very different. And maybe then he'll say Manager: "I have fears myself, how should I take care of the fears of my employees?" Then the boss should talk about his fears.
Even bosses are just people
He can, for example, in Team saying, "Gosh folks, I've had all day Anxiety, that the customers don't pay my bills." Then the boss is simply human.
As a boss we want - and should - we always be the figurehead. But we are all human. The boss does not have to be the one who can not be kicked off the pedestal.
As fears show
The employees also understand such fears. And they have good ones too ideashow to solve one or the other problem. Everyone can authentic be and also carry these fears to the outside world. For example, I talk all the time.
Then the others can help me. Of course, I also talk about the things I'm not afraid of. I do not want to be a damn.
You have to talk about fears
But still: to have fear is normal and to pronounce it all ahead. And when someone says to a child, perhaps even laughing:
"Oh come on, you don't have to be afraid," then that doesn't help anyone. If I'm scared, I'm scared. Point.
2. Do not think it is under your dignity to apologize to me
It is often difficult for us to apologize. Because we believe we have been right. But sometimes you have somewhere in itself already a feeling that one was not quite in the right.
I once had a co-worker who thought he was the center of this World. He was extremely good technically, but didn't realize that his results were on the Performance of his team. He had forgotten that he alone is nothing.
Ass in the pants have
And then you should go and tell the same, even if it is the apprentice. For that you should have the ass in the pants.
If I said anything that was wrong, I allow myself to go to the apprentice and say: "Man, you were right. I said something wrong there. "
Relationships on the same level
Of course that's good for the other person. That creates a relationship eye level. The other feels that he is being taken very seriously and grows a quarter of a meter straight away.
But not many can. They think they should be above the others, like: "Apprentice, you have to eat shit in the first year."
3. Do not try to pretend that you are perfect and infallible
The almost worst people for me are the ones that come from the work of others successfully become and forget where they came from. They don't see that anymore because they have become arrogant.
Intrigues are everywhere
Those are mostly the ones trying to give the team their Reset to hide. When someone asks them, they say, "Oh, I can't tell you that. I made it up, but I'm not going to tell you how."
I do not like that at all. I prefer the average people, who can talk to each other, even if they are technically less good. Unfortunately there are such intrigues everywhere.
Without my team, I would be nothing
I don't want to be lifted up to the sky myself. I often hear: "Wow, what you created there!" I then say, "Fuck it, I'm 'backside ass'." That's how we say it with us.
I am nothing without my team and its euphoria and passion. I can not even pizza without my team. On the poster is still a last sentence, which I have taken literally by Lucia Feider:
i grow like this fast up and it is for sure hard for you to keep up with me But every day is worth trying. And that's where it belongs Things to Learn im Internet about this: Today we no longer have to go to a course to learn something with a certificate.
Everyone can learn and grow
We can learn and grow by simply sitting down in the evening for an hour and developing on the Internet. When and how we want: I sit on the couch in the evening and listen to talks from speakers on YouTube or at TED.
And I've grown again. We're all growing fast today, we're accumulating our knowledge faster than we used to, and everyone needs to keep up with this growth hold. At any time.
Read text as PDF
Acquire this text as a PDF (only for own use without passing it on according to Terms & Conditions): Please send us one after purchase eMail with the desired title supportberufebilder.de, we will then send the PDF to you immediately. You can also purchase text series.
4,99€Buy
Book eCourse on Demand
Up to 30 lessons with 4 learning tasks each + final lesson as a PDF download. Please send us one after purchase eMail with the desired title supportberufebilder.de. Alternatively, we would be happy to put your course together for you or offer you a personal, regular one eMail-Course - all further information!
29,99€Buy
Skate eBook as desired
If our store does not offer you your desired topic: We will be happy to put together a book according to your wishes and deliver it in a format of yours Wahl. Please sign us after purchase supportberufebilder.de
79,99€Buy
Corporate publishing and advice
You want to publish, increase your reach or as an employer Candidate speak to? For these and other topics we offer special Consultant packages (overview) - For example, a personal phone call (price is per hour).
299,00€Buy