Reputation is a task that can never be shelved. The StrategyGoing through a list item by item would be too simple for that. Reputation requires continuity. This is the only way to prevent loss of sales, for example. 7 impulses to think about your own reputation.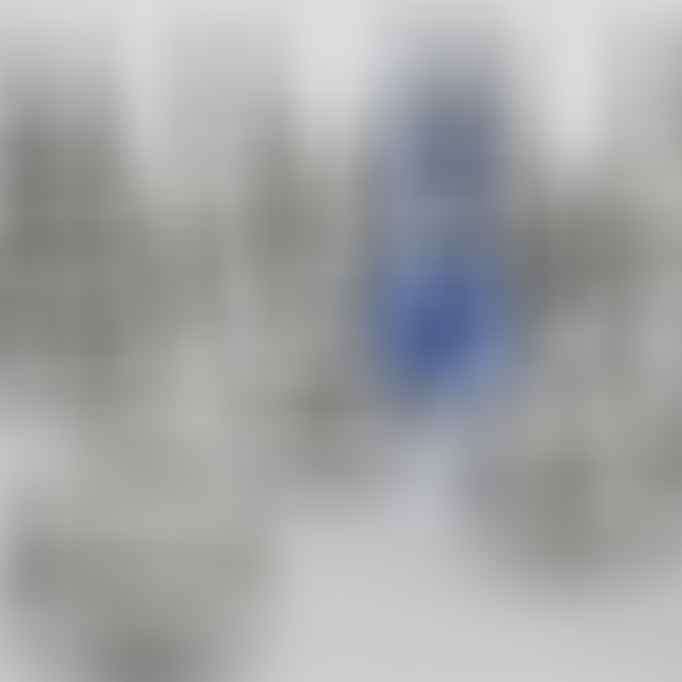 Ensure trust with CEO reputation
Corporate PR pursues this in all its activities Objective, trust to build up: In your own service, your own products and finally in your own Brand.
But if the CEO just posts one false statement on Twitter, that's it Investment in this trust-building very much fast endangered. Apart from that, a loss of reputation naturally also has far-reaching consequences for the CEO personally.
Is the manager's reputation ruined ...
... the loss of sales is almost guaranteed. Many entrepreneurs still live with the attitude that if they themselves are not in social media, nothing can happen. Not even close!
The danger lurks in any case, regardless of whether you're on social media channels or not. Another disadvantage: if we can not read what others write about us, we can not respond.
Become visible as CEO and company
The great unknown doesn't count in business. Only who for his customers visible can also be in with them Contact to step.
With the personal positioning, the way of communicating and thus the reputation becomes a decisive contribution to the business Success done. Once this personal brand has been created, it also becomes tangible, comprehensible and tangible for (potential) customers.
CEO reputation is not a self-starter
The biggest mistake a CEO can make with reputation is to leave it to its own devices. Because: The call is formed from the totality of impressions, experiences and relationships that the other with a person and / or the Company to have. That is exactly what reputation capital is.
Only through interactions - in the ideal case just your own active actions - is the reputation formed. In fact, if you do not actively influence your reputation, others will. The fact is: You can buy a good image in the short term with an advertising campaign, your reputation is not. And above all: you only have one reputation!
7 impulses for the right CEO reputation
Today, reputation work as CEO is not only a mandatory task, but should be taken for granted by the company. After all, it's not just about the CEO, but about the entire company and all the people who work in it.
So that those responsible in the Communication If they do not receive a red card, they have to act with networked thinking and foresight.
1. Your reputation status quo as a leader
When was the last time you googled yourself? No Anxiety: This has nothing to do with exaggerated ego, but with practical reputation work. You should definitely listen when someone is talking about you - but especially what is tweeted or otherwise Internet is posted.
So find out how well your name is already anchored - hopefully positive! An important question in this context: Do you have active reputation management and monitoring?
2. The own status quo as CEO
A klare Positioning matters. Think about how and who you really are. What values ​​are important to you and what is generally important to you when working with others People, As authentic are you How conscious are you as a role model and live by values ​​and Regulate before? Are you asking your employees for things you are not willing to give yourself? From this you can (or have) develop a clear positioning for yourself as CEO.
3. The status quo of the value system in the corporate culture
Analyze the value system of your company.
Does it carry your personal values?
Are your "rules of the game" active here?
How were these values ​​implemented in the company?
Has this already developed into a corporate culture?
4. As CEO tell the truth
It is important in this context that you are always sincere: This means that you (should) put all facts, facts and opinions on the table. Ask yourself:
How transparent do you communicate?
Is your communication sincere?
By the way, are you following hidden targets?
Do you use explicit goals to achieve something else?
5. Your communication status quo - personal
Employees can no longer be doubled by the annual goal Turnover" motivate, but only inspire with "real" goals. So the question arises:
How do you work in direct communication?
How aware are you of your body language and nonverbal communication?
From whom do you receive real, professional feedback?
How inspiring are you?
By the way: At this point there is nothing to be said against a professional one Consulting, targeted help and support.
6. CEO and corporate reputation online
How fit are you in the Online-Communication and how well do you know each other on social media and online-Marketing out of? How active is your social network and where can you do it useful and expand effectively? Check what suits you and your company. Stay on the ball. Continuity is also required here.
7. Your expert status quo as a leader
Do you comment publicly on issues that underpin your expert status and expertise? Or would you rather (rashly) leave this field to others, possibly less well-versed competitors?
Read text as PDF
Acquire this text as a PDF (only for own use without passing it on according to Terms & Conditions): Please send us one after purchase eMail with the desired title supportberufebilder.de, we will then send the PDF to you immediately. You can also purchase text series.
4,99€Buy
Book eCourse on Demand
Up to 30 lessons with 4 learning tasks each + final lesson as a PDF download. Please send us one after purchase eMail with the desired title supportberufebilder.de. Alternatively, we would be happy to put your course together for you or offer you a personal, regular one eMail-Course - all further information!
29,99€Buy
Skate eBook as desired
If our store does not offer you your desired topic: We will be happy to put together a book according to your wishes and deliver it in a format of yours Wahl. Please sign us after purchase supportberufebilder.de
79,99€Buy
Corporate publishing and advice
You want to publish, increase your reach or as an employer Candidate speak to? For these and other topics we offer special Consultant packages (overview) - For example, a personal phone call (price is per hour).
299,00€Buy