When you asked the question "What do you want to be when you grow up?", The ballerina or princess was very popular in childhood. Diversity can and must change that.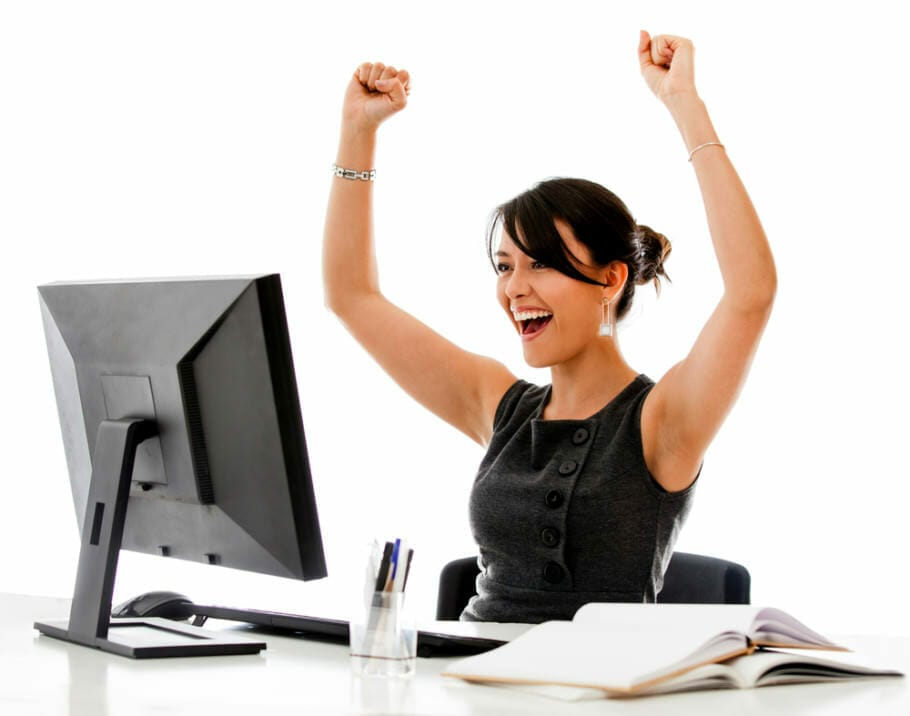 IT companies are a male domain
Although career aspirations change in the course of growing up, the tendency towards typical female occupations remains the same. IT-Consultant or front-end developer is rarely on the list for girls; but that should be in Future change. what should Corporate do here?
When you enter an IT company, you will find one thing for sure: men. Women still rarely grab one Job in a hitherto mainly male domain. At times, only an average of 15 percent of all applications for IT jobs go to women. There are many reasons for that. The missing female role models are often mentioned.
In addition, according to studies, women initially choose other professional fields due to childhood imprints. Even if you remember the school days, girls were sent to sewing courses and boys were assigned to handicrafts. The saying "Women and Technology" Topically very good on the problem.
Employer: too little commitment to equality
The topic special "Women in IT" of the study series* "Recruiting Trends 2017" by the Center of Human Resources Information Systems (CHRIS) of University Bamberg, which was created in cooperation with the career portal Monster, dealt with this topic.
About 60 percent of those surveyed Candidate stated that employers still show too little commitment to being able to retain women in the long term and 42 percent complained that too little commitment is shown to recruit female IT experts in the first place. Around 44 percent of the IT experts surveyed are even that Opinionsthat companies only advertise for women in the IT industry in order to present themselves positively to the public.
Equality and Diversity: You can do that right away
There is already Measures from companies in the IT sector that try to win over women in the long term. Strategies, which have proven particularly useful can be found below:
Recruitment and events by and for women: Many companies organize information days specifically aimed at girls and young women to promote young talent such as the Girls' Day and present their own employees as role models. When it comes to recruiting from a potential employer, clear communication is the key: what offers are there to improve work and life balance? What support programs are there for new employees?
Targeted addressing of women: Targeted addressing of women at career fairs or gender-neutral job advertisements are good ways to convey the benefits of hiring in the IT industry. Job boards or the use of careers networks for targeting female professionals are also well suited to attracting female candidates.
Design of the application process: Once applicants are found for the new job, the next step is to make them equal to male applicants. Setting up talent pools focused on women, or anonymisation of application materials by the HR department for the first round of selection, are good ways to facilitate a fairer application process. As many as 37 percent of interviewed IT experts prefer an anonymous application process, this is a clear signal when comparing the number with the only 26 percent of interviewed women from other fields of activity.
Improve your own image: A look into the future is positive, as there are attractive reasons for women in IT, both for the applicants and for the employer itself. The skills shortage is counteracted, the working atmosphere is improved and new perspectives and ideas are introduced into the job , And by the way, you can also polish up the image of your own company by a comparatively high percentage of women.
Improve working atmosphere: Another reason that speaks for more women in the IT industry is the relationship between the team members. Because women ensure a better working atmosphere: 71 percent of the IT experts surveyed rated their relationship with colleagues as positive. This also improves the mood and motivation in the company as a whole.
Improve salary opportunities: A big plus is also the earning potential. According to the salary report 2017, published by the market research company Compensation Partner, women in IT can expect an annual salary of up to 75.000 Euro, whereby the pay gap to male colleagues is in the majority below ten percent.
Counteract the shortage of skilled workers: Due to the positive economic situation and the shortage of skilled workers, over 80 percent of German IT entrepreneurs are worried about losing their employees to other companies - qualified professionals can often choose between several job offers. In addition, IT specialists are often in an advantageous position when it comes to career planning.
#WomenInTech brings many benefits
Of all the IT experts surveyed, 49 percent had a positive attitude towards the development of the job market for themselves, 50 percent saw great chances of finding a job that met their own requirements and 33 percent even saw good chances of finding their dream job. 42 percent rate theirs Workplace as comfortable and a whopping 82 percent are satisfied with their working conditions.
Overall, a career in IT is very promising for women. With that in mind, it can't hurt than Ms. to break out of the typical gender role and in the future to swing in the direction of IT when choosing a career. And it doesn't hurt for employers to support them!
Read text as PDF
Acquire this text as a PDF (only for own use without passing it on according to Terms and conditions): Please send us one after purchase eMail with the desired title supportberufebilder.de, we will then send the PDF to you immediately. You can also purchase text series.
4,99€Buy
Advice on success, goal achievement or marketing
You have Ask about careers, recruiting, personal development or increasing reach. Our AIAdviser helps you for 5 euros a month – free for book buyers. We offer special ones for other topics IT services
5,00€ / per month Book
Book eCourse on Demand
Up to 30 lessons with 4 learning tasks each + final lesson as a PDF download. Please send us one after purchase eMail with the desired title supportberufebilder.de. Alternatively, we would be happy to put your course together for you or offer you a personal, regular one eMail-Course - all further information!
29,99€Buy
Skate eBook as desired
If our store does not offer you your desired topic: We will be happy to put together a book according to your wishes and deliver it in a format of yours Choice. Please sign us after purchase supportberufebilder.de
79,99€Buy